Be bold at the beach with shape-friendly suits
Jessica takes us through this summer's seaside fashion for all sizes.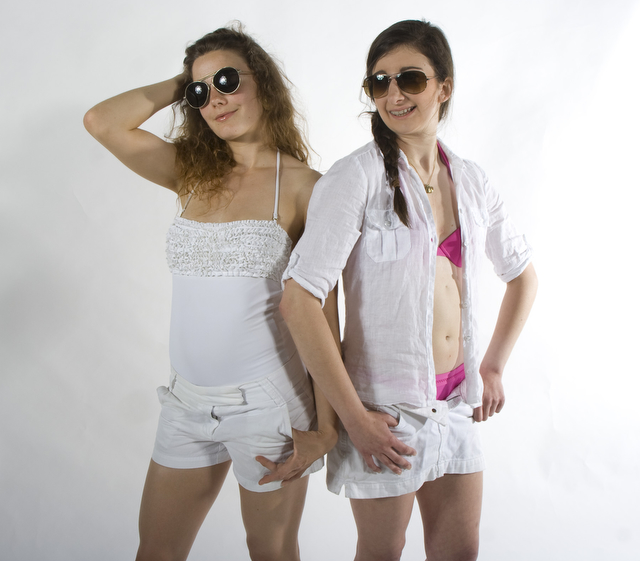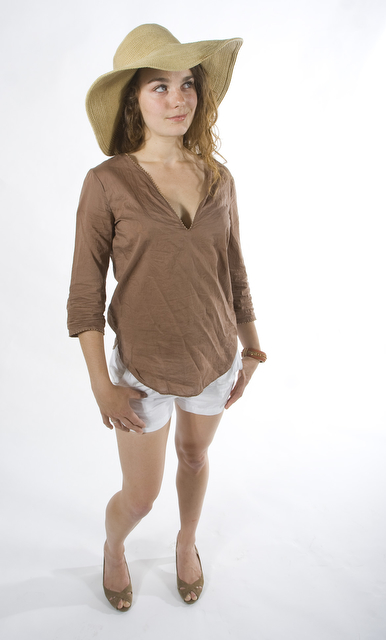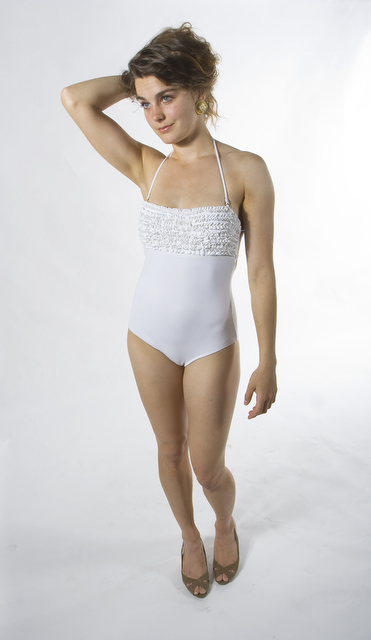 Summer is not a good season to be a tabloid junkie. While I love gobbling up all the gossip about Brangelina's ever-expanding brood, I could do without the dozens of glossy pages depicting the best and worst "beach bodies." Everybody and every body gets panned, from the too slender (Whitney Port) to the too rotund (Angelica Huston, who is still svelte at almost-sixty).
This week, Star harassed everyone who bared it on the beach, from waif-like reality star Whitney Port to super-muscular tennis star Serena Williams. When even the most toned bodies are being criticized for the smallest patch of cellulite, it's tempting to keep my much-more-ample figure fully clothed. But the size and shape of your body matters a lot less than the size and shape of your suit. If you pick a suit that suits your body, there's no reason not to feel comfortable on the beach this summer.
Even if you're years out of high school, go nostalgic and order a suit from Delia's, the teen emporium. The catalog-and-web site company offers a wide variety of suits for diverse body types. Mix-and-match suits allow you to go skimpy on the bottom and supportive on top. Tall girls can pick out pretty suits made to fit long torsos. Best of all, most styles come in sizes XS–XL. After a traumatic top-losing incident a few summers ago, I am a proponent of one-piece styles. This year, I'm hoping to get the Black-and-White Boy Short One-Piece, which is a halter-top suit with a built-in shelf bra and modest leg line ($44). The classic silhouette reminds me of iconic twentieth-century glamazons like Marilyn Monroe. It's playful and sexy and provides enough coverage to make me feel comfortable.
Victoria's Secret also sells sexy swimwear, and despite its reputation for catering only to bodacious beauties, anybody can be beach-ready in one of their numerous cuts of swimsuits. In addition to barely-there bikinis, the company makes tankinis, one-pieces, and monokinis (cut-out one-pieces). Busty bathers can get all the coverage they need in tops in D–DD. Modest, slimming one-pieces are stylish with ruching detailing. Bikini sets start at $29, and mix-and-match separates start at $15.
For high-end beachwear, fashionistas head to Everything But Water, a one-stop swim shop that features suits by eminent clothing labels like Betsey Johnson, Kenneth Cole, and Michael Kors. The suits come in figure-flattering cuts like boy-cut and skirted bottoms for those who would rather keep their lower body under wraps. One-piece styles even come in boat-neck versions, which elongate short torsos or hide upper-body stretch marks. While I don't think anyone should be encouraged to hide their (highly subjective) physical "flaws," I commend these brands for making suits intended to make women feel most comfortable.
If you're not excited to bare all on the beach, another alternative is to throw on a cute cover-up. Beachwear doesn't have to consist of big, bleached T-shirts. J.Crew has an entire line devoted to cute beach cover-ups that can go from shore to store. Light-colored linen pants are lightweight and crisp, and when paired with a black cami, chunky wooden necklace, and simple leather sandals, are effortless and elegant ($48). Forever 21 has cheap and chic maxi dresses in batik prints adorned with beads, which capitalize on the safari trend ($18–$24).
I wish I could bring myself to put the tabloids away until fall, but I won't—what if Brangelina adopts another baby in the interim? Instead, I'll try to ignore all of the body-snarking (honestly, I dream of looking as great as Angelica Huston at 57), and remember that a body-conscious swimsuit can make any day a trip to the beach.