Student soldier mans the line amid Korean tensions
Dong Song began his 21-month mandatory service with the South Korean military in 2010, just as discord in the peninsula started ramping up.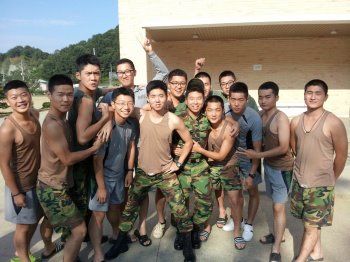 Nearly 7,000 miles away from his Hyde Park stomping grounds, U of C student Dong Song will stand guard directly south of the Korean Demilitarized Zone (DMZ) for the next several months.
As a citizen of South Korea, which has compulsory military service, Song began 21 months of active duty in fall 2010. He is currently on leave from the University until his service ends in August, when he will return to Chicago as a fourth-year.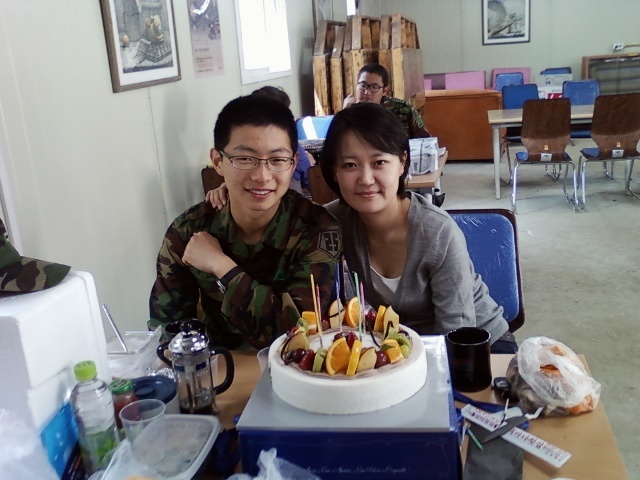 However, Song has a long seven months ahead of him. His battalion is scheduled to move soon into an area covering parts of the tense, four-kilometer-wide DMZ, at which point Song himself will be among the soldiers manning the border fences up until he leaves for the US.
"Figured some might find this exciting," Song said. Right now, though, he serves in his battalion's human resources division, mostly doing clerical work and physical exercises.
Since its establishment in 1948, the Republic of Korea (as South Korea is officially known) has been on a constant state of alert, requiring all males to begin their service in the military by the time they turn 20.
During Song's time abroad, however, there have been moments of particularly high tension. In one instance, in November 2010, the North Korea military shelled an island under South Korean control, killing two soldiers and two civilians.
"Things got pretty intense," he said. "I was going through my basic training then, and we trainees didn't know what was going on at all at that time. We were simply told that there was an attack and that we had to sleep without uniforms on and hide in the bushes as a survival tactic in case of another attack."
After the attack, during a joint US-South Korea military exercise that elicited veiled threats from the North Korean government, Song had reason even to fear for his life.
"This one afternoon, I was actually calling my mom for the first time since I entered the army, and this officer took the phone away from me and told me to go out and join the group to hide," he said. "The constant threats of attack by North Korea for another month led the South Korean military to maintain its alert level and drove us all to our bunkers few times…The attack definitely made the South Korean military take their training and simulations much more seriously, which made my time in the army pretty tough."
The recent death of North Korean leader Kim Jong-Il also put the military on edge, he said.
Although the transition from the U of C to the military was difficult, as was getting to live with 10 strangers, Song has come to enjoy the company of his battalion.
Moreover, Song has been able to spend time with his family. Born in the southeastern city of Ulsan, on the Sea of Japan, he left for the United States in ninth grade to enter boarding school. During his service, he has been able to attend his brother's wedding and to be there for his mother while she underwent surgery.
He has also gotten an exciting shot of his native culture.
"I didn't realize how awesome Seoul is," he said.