Close the course books and let's talk about a different kind of history. Specifically, that of the Little Black Dress, an item so famous that it needs only three little letters to assert itself: LBD.  Universally flattering and appropriate for every occasion, a gal's LBD is a often a trademark piece. And yet there was a time when women couldn't just reach in their closet for that oh-so-reliable piece of clothing, a time when a black dress would have been a faux pas instead of instantly chic.
In the Victorian era, women reserved black for mourning. They'd emulate Queen Victoria's prolonged mourning for her husband, Prince Albert. She mourned him for forty years, dressing in full mourning for the first three and insisting that the court follow her example. So in the 1800s, the LBD was not so little, and not so trendy. It was long and bulky, indicating grief and a kind of temporal asexuality—the women who donned it were widowers still demonstrating their devotion to their former husbands, a stark contrast to the inherent sexiness the LBD has today.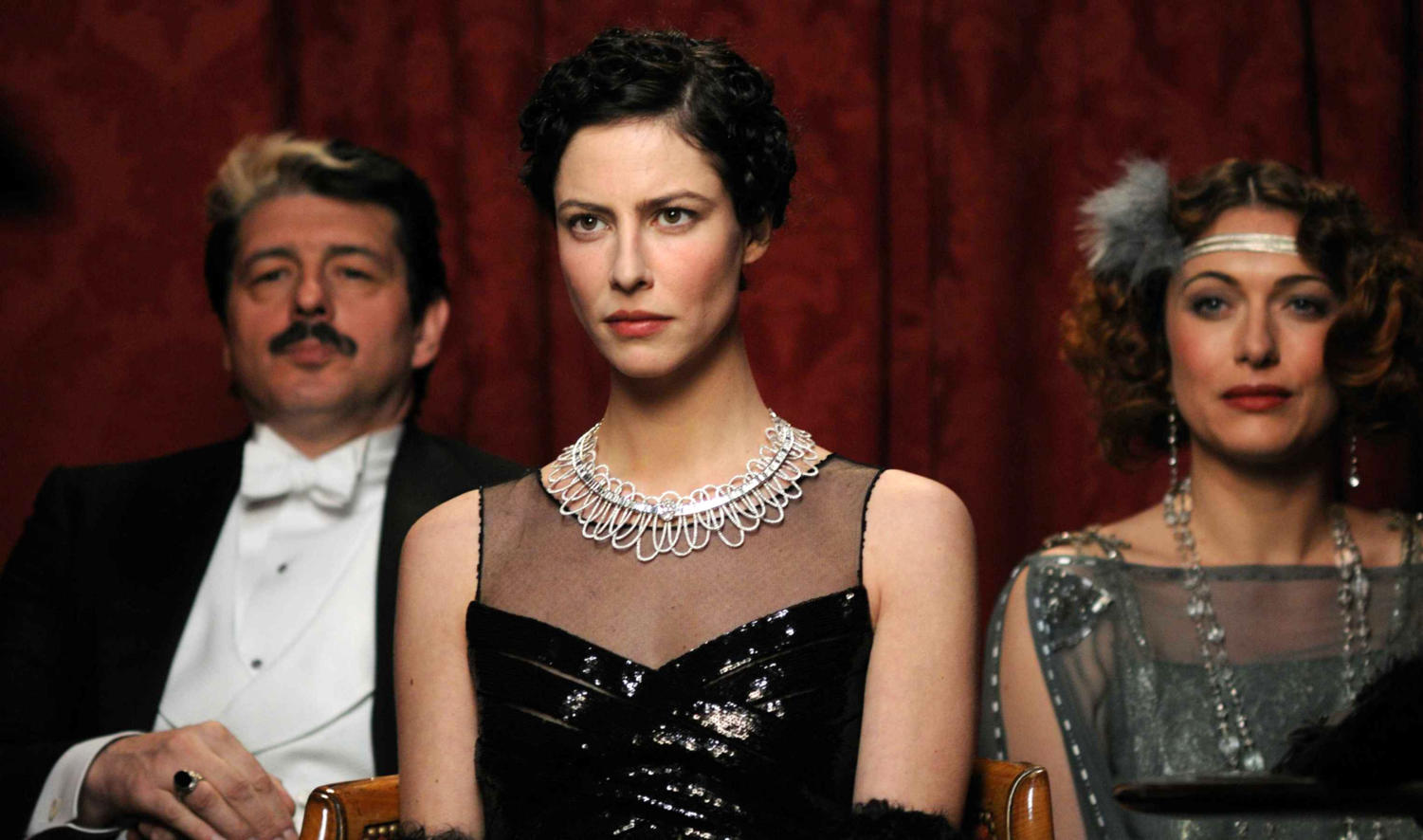 Of course, Coco Channel changed all that in the 1920s. But even then, the draw was not that the LBD was seen as particularly feminine—rather the opposite. In this era of flappers and nascent feminism, women wanted to push gender norms. As women rarely wore black, it was seen as a masculine color. Black is powerful, and a figure shrouded in black is almost unapproachable. Detached. Independent. Everything women were not supposed to be but were suddenly embracing.
Even as the decade shifted from the decadence of the 20s to the austerity of the 30s, the appeal of the LBD remained. The more women wore black, the more they realized that it was eminently practical. It was functional and simple, adhering to the ideals of the time.
But the LBD did not simply continue to rise in fashion's esteem. In the 50s, old-fashioned ideas of femininity reasserted themselves. The hourglass figure was back. Tiny belts, full skirts, and soft colors were the trends of the day. Some women wore black, of course, but in the media the color was associated with sexuality and malice. Bette Davis might wear a black dress, but Doris Day never would.
Then in 1961 came what many consider the most famous LBD in fashion history: Audrey Hepburn in the opening scene of Breakfast at Tiffany's. Her Givenchy gown was simple with a decidedly un-hourglass silhouette. It was sophisticated. It was striking. And it was black.
But wait—Hepburn devotees will remember that Audrey wore black in Sabrina and Funny Face, both movies made before Breakfast at Tiffany's. Yet the context was different. In Sabrina, Audrey dons black after her European excursion. It's used to indicate that she is no longer a little girl but an adult—and in that sense the color was still in line with the sexualized connotations of Marilyn Monroe. In Funny Face, Audrey is a quirky beatnik. The film's humor is derived mainly from the concept of an inherently unfashionable person thrust into the world of Vogue. She's not supposed to fit in, but throughout the film she learns how to and trades in her black turtleneck for a tulle wedding dress. In Breakfast at Tiffany's, Holly Golightly straddles the line between sexuality and wholesomeness. She profits from her looks and charm, but is simultaneously naïve and childish, while somehow remaining sophisticated. A heroine who dresses in black unapologetically and is known for her taste—with a single scene the LBD reasserted itself as a must-have item.
Breakfast at Tiffany's was the last turning point in the history of the LBD. It was back to stay—even First Lady Jackie Kennedy was photographed in her LBD. In the 1970s they got even shorter and became a part of rock and roll culture. In 1994 Princess Diana wore what has become known as her "revenge dress" at the official announcement of Prince Charles's affair with Camilla Parker Bowles—a shockingly short and low-cut number, especially considering the strict conservatism of most royal garments.
Now, the LBD comes in all shapes and sizes. The key to the LBD, the reason why it's always appealing yet ever so individual? Keep it simple. It refocuses attention to the wearer's unique features and makes adding and subtracting accessories easy, so it's perfect for every occasion. Make sure you have one such LBD at your disposal—something slightly above knee length, with a low back and conservative front. You can pair it with tights, boots, and a blazer for work or add a scarf, colored belt, or cardigan to just wear around. Un-accessorize and you're ready for a night out. So take a second and add another item to the list of why you rather live now than in the 1800s: electricity, the Internet, and the LBD.