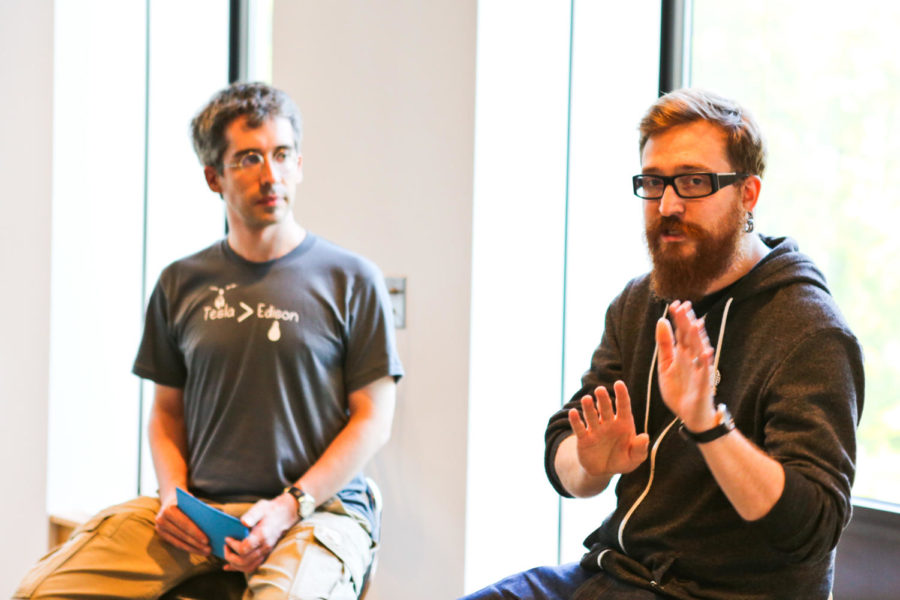 Johnny Hung
Harper Reed, Chief Technology Officer (CTO) of President Obama's re-election campaign, spoke about paper, passion, and the role of technology in politics at a question-and-answer session with students in Searle Chemistry Laboratory yesterday afternoon.
"Campaigns are about knocking on doors," Reed said. Technology's role, he said, focuses on making the life of a volunteer easier.
His team works to integrate databases, consolidate information, and "find how to solve the problem the best with the least resources."
Reed said that his job was not to create a model that replaced paper in campaigns, but rather to allow volunteers to make better use of their time.
"If we have volunteers working eighty hours a week and we find a way for them to get the same amount of work done in 60 hours, they'll still volunteer 80 hours. And that's what we want," Reed said.
At the same time, Reed reminded students that campaigns have to be accessible to all. "I know my mom knows how to use paper, and I know I can build a software that my mom can't use," Reed said.
Reed then cited the importance of open source software to the campaign, claiming that it made up a bulk of his team's tools, even though it is not the thrust of his work.
"For me it's about the concept, not the software," he said.
"We spend a lot of time thinking about trying to build a concept—campaigns always try to reinvent the wheel. We hope to move that bar just a little bit above zero, and we hope to do that with a concept. Software will sit and rot."
Reed said he has not yet considered his plans after the presidential election this November, because he wants to focus on the work that he is doing now.
"I've never worked at a place that is as exciting as this is," he said.
Prior to assuming his position at Obama for America last year, Reed served as CTO of skinnyCorp—better known as Threadless, a homegrown Chicago t-shirt retailer.