South Siders struggle to catch up after slow start
The Maroons entered the season two weeks behind in their preparation, with only four meets left before the conference championship in Pittsburgh. In the end, it wasn't enough.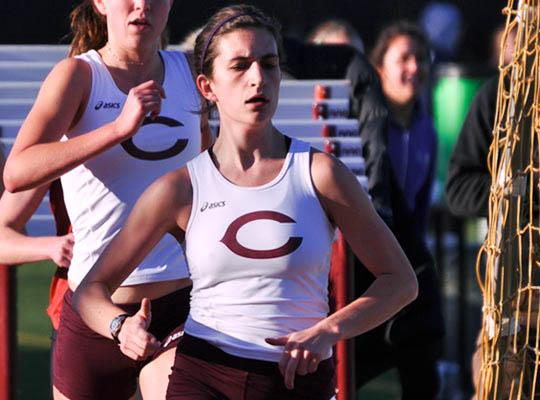 Chicago was forced to play catch-up from the very start this outdoor season, and its fourth-place finish at the UAA Championship was a sign that they never quite did.
After the combination of winter quarter finals week and spring break put the women two weeks behind in their preparation, the Maroons entered the season with only four meets left before the conference championship in Pittsburgh. In the end, it wasn't enough.
As with the men's squad, injuries played a significant role in the Maroons' performance this year. While their squad retained a strong core, they were simply unable to score at the same level due to a lack of supporting performances.
The season started well enough for the South Siders, who returned from their extended break with a second-place finish at the Ted Haydon Invite before finishing fifth at the Chicagoland Championship. The jumpers, in particular, excelled as first-year Pam Yu won the triple jump and beat out fourth-year teammate Madison Allen in the long jump in the first meet of the year.
After a bright start, Chicago faltered somewhat at the Wheaton Twilight against a strong field. However, individual performances were beginning to improve, and some of the Maroons' biggest point earners were beginning to perform. Third-year Kayla McDonald finished second in the 800m; first-year Reecie Dern scored points in the shot put, discus, and hammer throw; and fourth-year Paige Peltzer secured fourth place in the high jump.
The Maroons had the perfect prelude for the UAAs as they beat Chicago State and UIC in the DePaul Invite, but it still wasn't enough for them to finish higher than fourth in Pittsburgh against their conference rivals. McDonald and Dern were both impressive again while fourth-years Jalessa Akuoko, Madison Allen, and Sonia Kahn said farewell to conference competition with a trio of third-place finishes.
Chicago, still a young squad, says goodbye to a very strong senior class this year, and one of its biggest tasks ahead will be to fill that void: not only the one left by their performances, but the one left by their leadership as well. There is a very important year ahead for women's track.