On Knowles's latest album, sincerity is the mark of success
Solange's third studio album, True, showcases the singer's talents and style, buoyed by her new Indie label.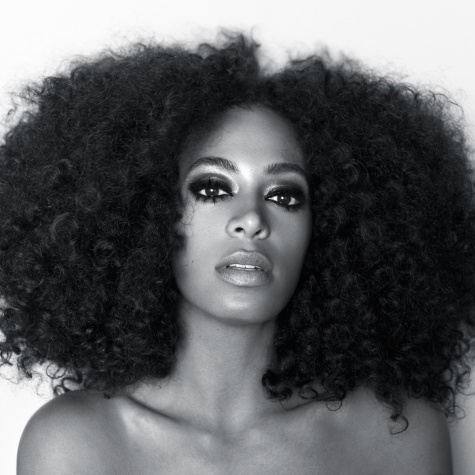 Although she was independently set on pursuing a musical career at age 13, Solange Knowles always found herself the underdog in her family. She was compared to her pop-star older sister, Beyoncé, from the very beginning; her voice indeed sounded like an underdeveloped version of her sister's on her first album, Solo Star (2003).
However, five years later, Solange's musical talents were recognized with the release of her second album, Sol-Angel and the Hadley St. Dreams, in which she demonstrated a unique style of mid-to-late '60s soul. The album peaked at number nine on the U.S. Billboard 200, and its revenues doubled the amount made by her debut album, establishing Sol-Angel as her first real success. Despite the evident sensation, Solange decided to go independent. In 2012 she signed with Grizzly Bear member Chris Taylor's label, Terrible. Her label change was foreshadowed by a tweet she posted in 2009 saying her next album would be a continuation of the style she had found in Sol-Angel and the Hadley St. Dreams, but that she would create it independently, without the involvement of Interscope-Geffen-A&M record label.
Her latest album, True, is her first release with Chris Taylor's label. It is also a slightly new style for her: new wave–inspired, funkier soul. As Solange promised back in 2009, the album develops her previous retro soul style and incorporates dance-pop. The album, which she co-wrote with Devonté Hynes, was digitally released on November 27. CDs and vinyl records came out just a few days ago, on January 8. Her opening song, "Losing You," is a paragon of this new genre: a mixture of playful dance and more emotional, morose vocals that creates appealing musical disarray. The oddly rousing beat combined with her dreamy vocals makes the album very easy to listen to. The sincere lyrics about heartbreak, daily life, and catchy hooks rise above the beat, making the album that much more relatable. "Some Things Never Seem to Fucking Work," for instance, recounts the story of how Solange found love but later asked her ex to leave. It's simple themes like this that make the album an accessible and very radio-friendly addition to this year's newest releases. Although "Losing You" is her best work on the seven-track album, other songs like "Lovers in the Parking Lot" try to replicate the musical chaos that functions bewitchingly in "Losing You," and, at times, prove overwhelming due to a blend of classical piano, jumbled synth, and vocals. Nevertheless, True is the best work of Solange's young career.
It was difficult to say which way Solange's musical path might go next—her style was changing and her label situation uncertain. But with the release of this album, her future as an artist looks promising. Solange finally found her niche.