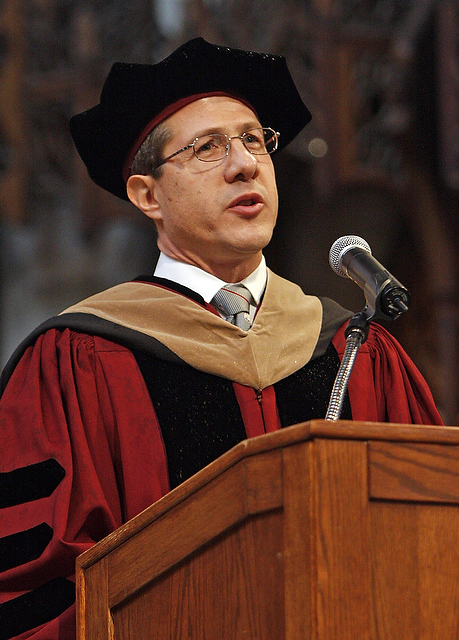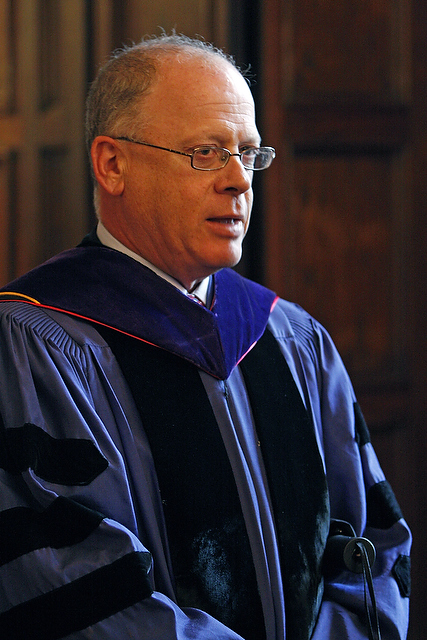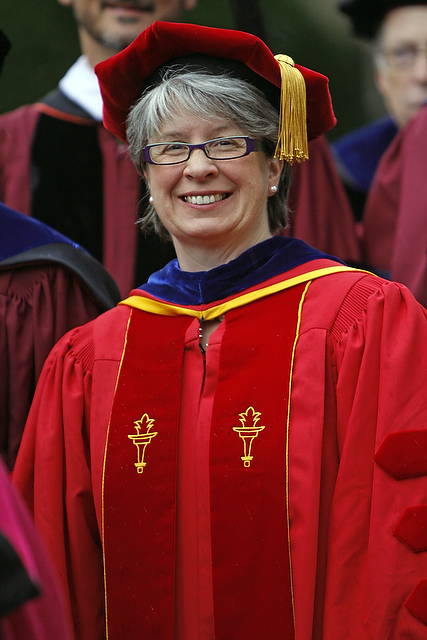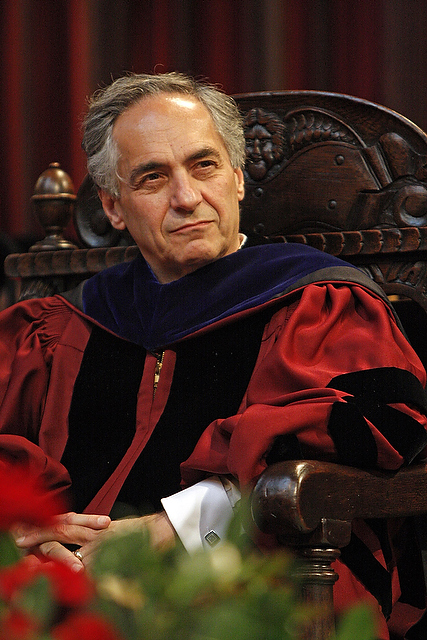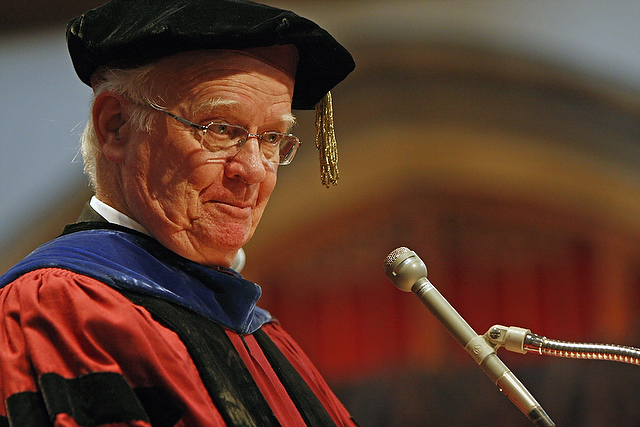 The University celebrated its 500th convocation on Friday with a degree-granting ceremony in Rockefeller Chapel, free breakfast in Hutchinson Courtyard, and a series of afternoon lectures given by faculty. The festivities, which the Administration hoped would bring the various divisions of the University together, were dampened by bad weather and low turnout.
The event marked the 500th time the University has celebrated a convocation, a term that has been used instead of "graduation" since the University's inception.
Four honorary degrees were conferred on professors from other universities for their scholarly accomplishments: David L. Donoho, Deborah S. Jin, Ali Mehmet Celâl Sengör, and David Shulman. Neither graduate nor undergraduate university students were awarded with degrees at the special ceremony.
An abbreviated procession brought a mass of faculty into Rockefeller Chapel, where a sparse audience awaited them. Those in attendance, about 300 people, were given a commemorative book entitled Ceremonial Words | Ritual Acts: A Retrospective of the First 500 Convocations of the University of Chicago.
The speakers' remarks addressed the unique nature of the University of Chicago, and the University's past, present, and future. Martin E. Marty, professor emeritus of the History of Modern Christianity in the Divinity School, gave the keynote address, which he titled "On Laying Siege to Problems."
The speech gave tribute to the ambition, accomplishment, and generosity of the scholarly community at the University of Chicago. "It's the genius of this University [that it looks,] if not always to the infinite, then to [a] very large number of problems," he said.
President Zimmer echoed this theme in his speech. The University community, he said, is "open to all people and all perspectives that can stand the scrutiny of argument."
He also used the speech to emphasize the importance of an upcoming faculty expansion to maintaining the academic excellence of the University.
Andrew Alper, president of the Board of Trustees, praised President Zimmer for his leadership during the economic crisis. "The University is emerging from the crisis in better shape than many of our peers," he said.
A band and members of the University choir performed works of music composed by members of the music department in honor of the occasion.
While students were notably absent from the ceremony, a trickle came out early in the morning to enjoy coffee, fruit, and pastries in a tent in the newly restored Hutchinson Courtyard, where they were met with a large 500th Convocation Banner and a fountain filled with red roses and autumn leaves.