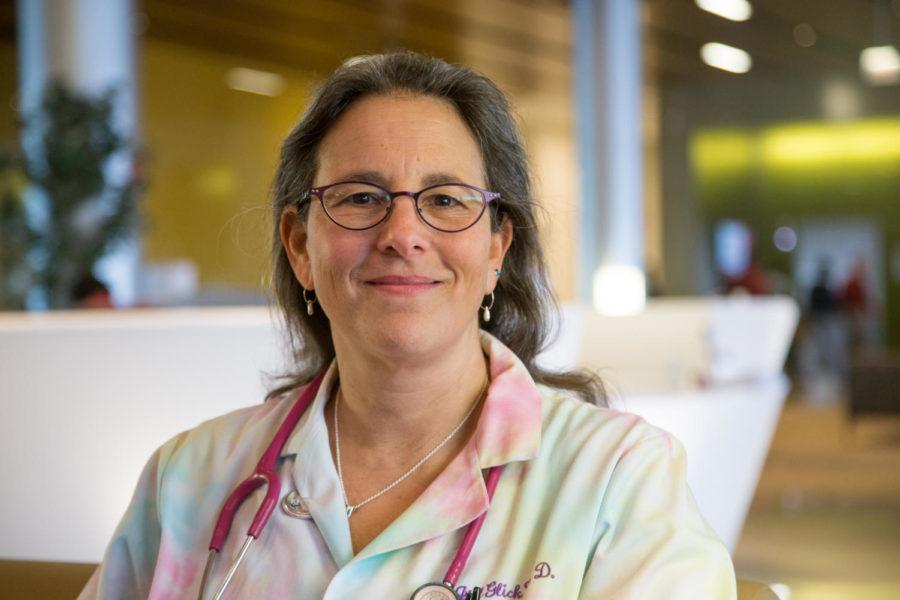 Peter Tang
For Jill Glick, M.D, who specializes in child abuse pediatrics, social work goes hand in hand with medicine.
Glick works at Comer Children's Hospital and has devoted her career to pushing the young subspecialty of child abuse pediatrics toward full legitimacy within the medical profession. In addition, she has worked to improve communication between doctors, law enforcement officers, and social service workers from the Illinois Department of Children and Family Services (DCFS).
When she began her career in 1985, child abuse pediatrics did not exist as a subspecialty. A child abuse pediatrician is, in her words, "someone who has had clinical experience and training in the identification, then the evaluation, and most importantly intervention with children [exhibiting] abuse or neglect."
Equally important is child advocacy work. "Going to court is a big part of what we do," Glick said. "It's really kind of an interesting merger of legal interest, medicine, and social services.…The real work of a child abuse pediatrician is often policy, working with state legislatures."
Glick established the Child Protective Services (CPS) team at Comer in 1993 and has spent the past 20 years helping develop the field. Child abuse pediatrics achieved subspecialty status from the American Board of Medical Specialists in 2009 thanks in large part to her efforts.
She realized the consequences of poor communication between doctors and law enforcement early on in her career. While working as an ER physician, she met four children with abuse-related injuries that were mistakenly labeled as accidental. Three of those children died as a result of further abuse and neglect.
"That was a wake-up moment. There was no communication between what doctors were saying and what police officers were finding," Glick said.
To solve this problem, she envisions child protection centers similar to trauma centers, but with a particular focus on child abuse.
"There would be a medically directed interdisciplinary team: child abuse pediatricians, social workers, and subspecialists who all internally collaborate on cases. We'd have our own DCFS investigator, our own liaison or police assigned," Glick said.
In trying to actualize this vision, she has run up against frequent regime changes within the DCFS as well as the pervasive problem of limited funding for state programs. "You're faced with budgetary constraints and limited resources," Glick said. "But now we're in a great place to really get legislation."
She advocates for a statewide digital database of patient files, which would eliminate the inefficiencies caused by outdated modes of communication among social service workers. Critics of her program often point out its costs. She firmly believes, however, that the initial investment would reduce inefficiency and save money for the state in the long run.
With a new DCFS director, Arthur Bishop, installed last Friday, Glick recognizes the challenges ahead but is optimistic. "We're going to have to reeducate and get his endorsement," she said. However, she also notes that Illinois has an impressive record in child welfare programs. "We could clearly be a leader again."