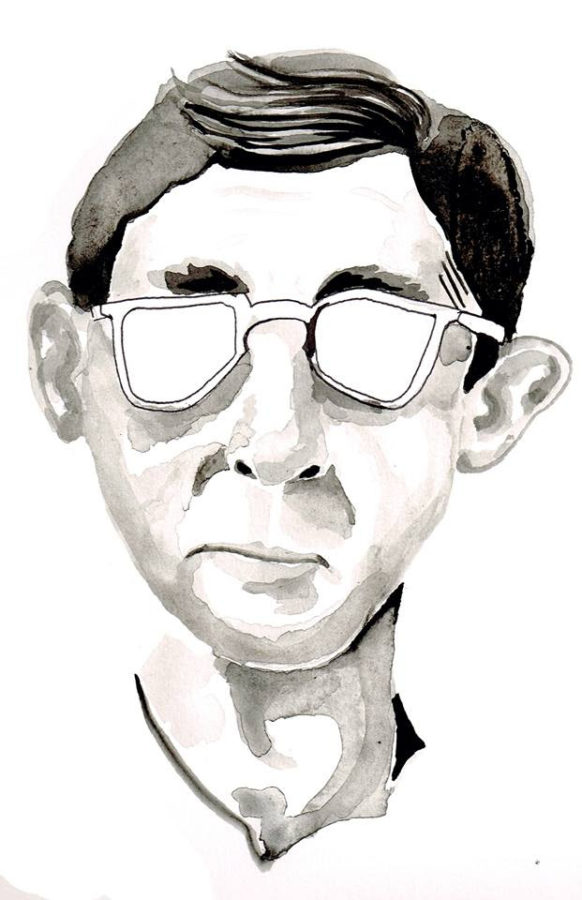 Alice Bucknell
On Sunday, January 12, Hollywood was all in a huff over the Golden Globes, and Woody Allen was, as usual, safely on the island of Manhattan. To be precise, he was in the Stephen Sondheim Theatre on 43rd Street. Meanwhile, longtime friend Diane Keaton was accepting the Globe's highest honor, the Cecil B. DeMille Award for "outstanding contributions to the world of entertainment," on Allen's behalf. Though Allen's work in cinema since the 1960s has cast a shadow of influence over all American (and many non-American) comedians, screenwriters, and directors, not everyone thought the award was appropriate.
The outrage can be traced back to the infamous scandals of the early '90s. In 1992, then-partner Mia Farrow discovered that Allen was having an affair with her adopted daughter Soon-Yi, who, though legally an adult at the time, was a full 35 years younger than Allen. Then, to complicate matters, Allen was soon after accused of molesting his seven-year-old adopted daughter Dylan, who recently wrote an excruciatingly detailed open letter to The New York Times about the experience.
The scandal is still simmering with the Farrow family who felt that Hollywood was sweeping Allen's problems under the rug due to his critical acclaim and success. Mia's son Ronan stuck the knife in via Twitter that evening: "Missed the Woody Allen tribute – did they put the part where a woman publicly confirmed he molested her at age 7 before or after Annie Hall?"
As Allen's film Blue Jasmine, which was released this summer, is receiving critical accolades and three Oscar nominations (Cate Blanchett for actress in a leading role, Sally Hawkins for actress in a supporting role, and one for Allen's original screenplay), movie fans, myself included, are forced to once again consider Allen's work.
This reconsideration is particularly interesting for me as I was still in diapers when the scandal was rocking the entertainment world in the early '90s. My first exposure to Allen came, as to many others, when I watched Annie Hall. I fell for Allen's wistful romanticism and the leisurely way the scenes folded in and out of each other, tinged with sepia, like memories of childhood or of being in love.
After Annie Hall I romped through Manhattan, Zelig, Sweet and Lowdown, and Vicky Cristina Barcelona along with countless others. And it didn't take long to develop an indelible fondness for his style, his films, and the memories I had of watching them. But at some point—I don't really remember when, probably from an offhand comment—Allen's hermetic film world was shattered by the infusion of reality.
Re-watching Allen's relationship with a young Mariel Hemingway in Manhattan or with a younger niece in Crimes and Misdemeanors now leaves a bit of a bad taste in my mouth. And watching Keaton's acceptance speech was frankly uncomfortable, mainly because of her emphasis on Allen's female characters. Or, as she puts it, "Woody's women." Allen has long been lauded for creating dynamic and fresh characters, as Keaton puts it, "starting with 'la di da' Annie Hall all the way through Cate Blanchett's beautiful performance in Blue Jasmine." In the light of Allen's sexual proclivities and alleged sexual abuse, the emphasis on his "women" comes off a bit strange—like praising an alcoholic for their collection of spirits. Yet, the praise is strange in a twofold manner; we expect great characters from our filmmakers and writers, regardless of gender, and it is perhaps more telling about the American film industry, which still contains huge gender disparities, especially in high-level positions such as director, than about Allen himself.
Yet, as damning as the headlines seem for Allen, a thick fog hangs around the whole ordeal. Allen was never convicted, or even charged for child molestation (though he did lose visitation rights), and psychiatrists and medical doctors who examined Dylan at the time could not find evidence of sexual abuse. Regardless of the truth of these allegations, Allen's relationship with Mia's adopted daughter Soon-Yi is enough to make me cringe.
Many cultural critics have taken the opportunity for a theoretical exploration of art-artist separation. Most of these attempts haven't gotten very far, concluding instead with a big question mark. Theoretically, it is difficult to separate an artist and their work. In practice, it's nearly impossible. It is amazing how quickly knowledge can taint our experience of art, and the media storm is once again bringing Allen's personal life in context with his films. Yet at the same time, Allen is sliding more and more into the background of his own films.
Already famous for being a hands-off director, Allen has reached a peak with Blue Jasmine, giving up many of his standard visual cues and even abandoning his old haunts of New York, London, and Paris for San Francisco. Allen now rarely acts in his own films, though admittedly retains the old font and occasional strains of jazz while filling famous actors' mouths with his own words. Actors such as Jonathan Rhys Meyers in Match Point, Penelope Cruz in Vicky Cristina Barcelona, Owen Wilson in Midnight in Paris, and Cate Blanchett in Blue Jasmine have taken Allen's scripts and given them a different manifestation, free from the stiff, insular world that makes Allen's films feel at times pretentious or overly philosophical.
Now, Allen's contemporary films, usually free of his presence, take on an air that is perhaps slightly less unique but at the same time more relatable. Wilson's wide-eyed wonderment in Midnight in Paris lends a fresh air to Allen's distinctive dialogue, turning a nebbish anxiety into something more engaging. The same is true for Match Point, a surprisingly grisly tale of murder and deception, and Vicky Cristina Barcelona, where the actors Javier Bardem and Penelope Cruz translated parts of Allen's script into Spanish themselves.
Many of the greatest actors of our time, including Cruz, Blanchett, and Alec Baldwin, among others, still work with Allen despite the scandals. And that is not likely to change. Allen is a very skilled writer and director. He makes good, sometimes great, films. He may or may not have molested Dylan Farrow at age seven, but he certainly has a proclivity for much younger women.
On Oscar night, as the world watches Hollywood, Allen will be somewhere in New York or on location for his next film, continuing the work that makes him a pop culture icon. He will also be with his wife Soon-Yi, 35 years his junior.