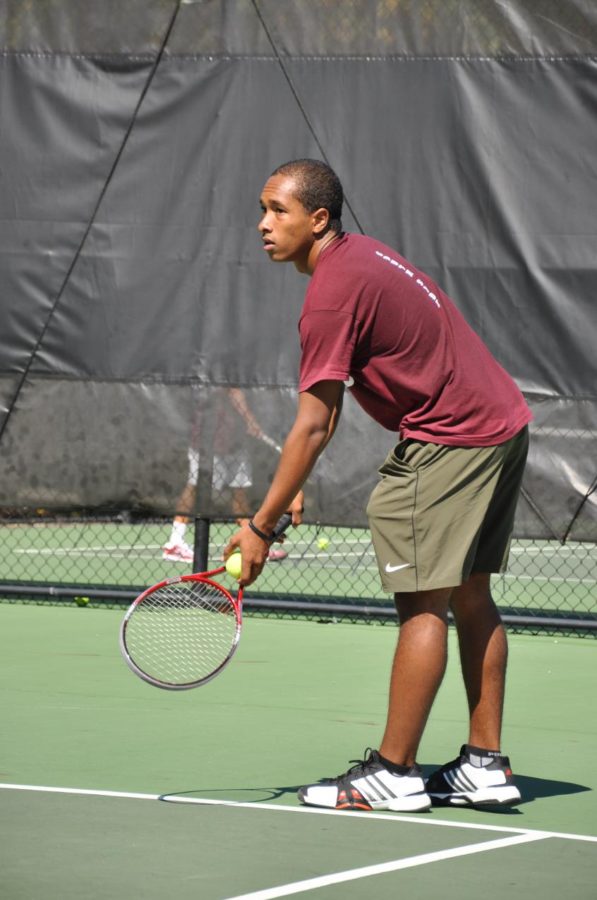 Tatiana Fields
In the Chicagoland area, University of Chicago students tremble at the question, "Which university do you attend?"
Unfortunately, some Chicagoans do not understand that UIC and the University of Chicago are two distinct institutions. That will all change this Saturday when the Maroons take on the DI Flames in Burr Ridge, IL.
"We want everyone to know that we're not UIC," head coach Jay Tee said. "We're U of C, and we're any bit as good as any DI team in Chicago."
Tee should know.
For 12 years prior to his current position, Tee played and then helped coach for Cleveland State University, a Horizon League rival of the Flames.
"[UIC is] a team that never quits," he said. "They battle all the time."
Chicago defeated UIC before Tee arrived as head coach. In 2012, the Maroons boasted a 5–2 victory.
"We won't catch them off guard this year," Tee said. "I think a couple years ago they probably weren't ready for us. This year, I'm sure they'll be more than ready."
While the Flames are 1–4 on the season, their most recent contest was a 7–0 shutout of Western Illinois. Still, Chicago is up for the challenge.
"I think we have a very good chance of showing everyone that we are one of the best teams in Chicago, and there is no better way to do so than by beating a DI team," first-year Sven Kranz said. "I think we have a very deep lineup that will compete extremely well this weekend."
But the Maroons' depth also brings about challenges. Considering that Tee has an overwhelming number of DI-caliber players on his squad, decisions pertaining to the lineup on a match-to-match basis are by no means easy.
"It's probably the worst part of my job," Tee said. "I put six guys out there, and there are still two, three, four guys who can play that spot as well as whomever I put in. That's the challenge."
Against UIC, Tee will pencil in Kranz with third-year Deepak Sabada at No. 1 doubles, third-year Ankur Bhargava with first-year Max Hawkins at No. 2, and fourth-year Zsolt Szabo with first-year Brian Sun at No. 3. Hawkins, along with Szabo, held the No. 2 spot for three of the last four matches. The No. 3 spot consistently changed.
Tee noted that not only do the skillsets of Bhargava and Szabo complement Hawkins' and Sun's, respectively, but their personalities do as well.
"Zsolt [Szabo] and Ankur [Bhargava] are very fiery, very competitive, and outspoken," he said. "Their partners Max [Hawkins] and Brian [Sun] are a little more subdued, a little more laid back, so I feel it's a good combination of having one guy who can get the other guy pumped up, or if it's not going well, having one guy who can keep things calm."
Tee will keep Kranz at the top singles spot with Sabada right behind him. In spite of Sabada's grasp on the No. 1 position for the entirety of last season, Tee said Sabada is "on-board" with the decision.
"It's a little chance for [Sabada] to get a break," Tee said. "I think he understands maybe it's best for the team if he can pick up some wins at two and let Sven take that top spot for a little while…He wants what's best for the team."
Sun is set to play at No. 3, Bhargava at No. 4, and Hawkins at No. 5. At the time Tee was interviewed, he was still deciding whether second-year Gordon Zhang or Szabo would round out the singles lineup.
"I haven't gotten any sense from any of the players that anyone's upset about any lineup move so far," he said. "They're on board with putting the best six out there in the best spots."
One thing is for certain, that everyone associated with Maroon tennis, especially Tee, is excited for Saturday.
"I can't wait to play this match," Tee said.
Doubles is scheduled to begin at 6 p.m. at Five Seasons Sports Club in Burr Ridge, IL.