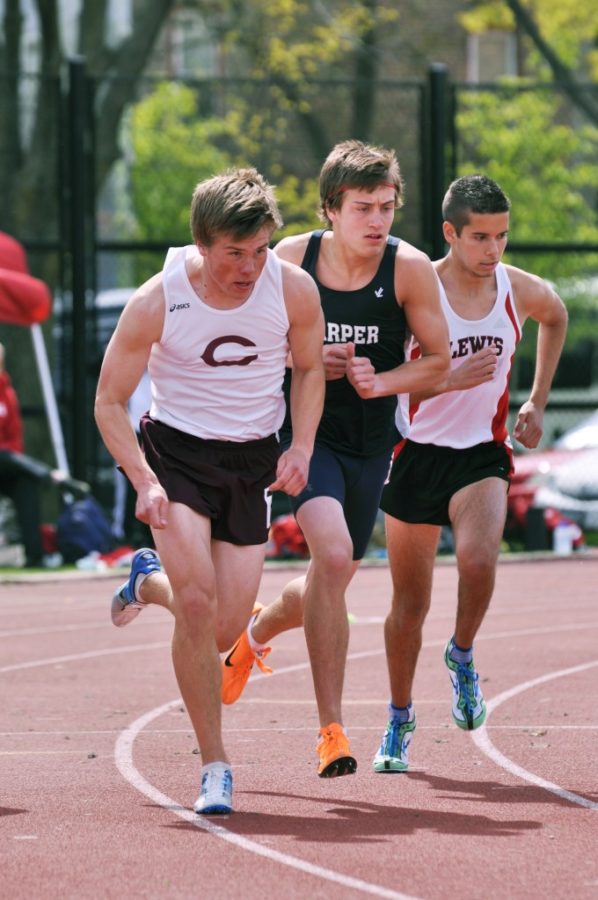 Sydney Combs
The winter track and field competition for the Maroons was one of records, accomplishments, and overwhelming success, and the men's and women's teams look to keep their momentum as they come off their indoor season and head further into the outdoor season.
The South Siders are coming off a winter that featured a women's championship and men's sixth-place finish at UAAs, as well as an individual national championship in the pole vault by second-year Michael Bennett. Chicago was able to remain unfazed, as it claimed the title in both the men's and women's competitions at its first outdoor meet of the year, the Ted Haydon Invitational at home.
"Transitioning from winter to spring wasn't too hard," said first-year sprinter Temisan Osowa. "We just changed a bit of our workouts in the weight room and focused more on technique, relays, and maximizing our times."
In its victorious showing this past weekend—the first of all the outdoor meets—the women's squad topped eight other teams, as it amassed 248 points. This total, a mind-boggling 148 points more than the runner-up UIC, was aided by victories in nine separate events. Notably, second-year Nkemdilim Nwaokolo put on an impressive showing, as she not only won the discus and hammer throw but beat her opponents by over 3 meters in the former. Likewise, fourth-year Jennie Porter was a two-time winner on the day, as she claimed victories in the 400-meter hurdles and the 4×400-meter relay with her teammates, second-years Alison Pildner, Mikaela Hammel, and Rebecca Askins-Gast.
This weekend, both squads take their training and talents to Romeoville, IL for the annual Chicagoland outdoor meet.
In addition to momentum from the indoor season, both teams have chemistry on their side.
"Our team was pretty tight-knit after first quarter, but now we're even more tightly knit and know more of each other. Track has overall good people," Osowa said.
Osowa competes in the 4×100-meter relay.
Elsewhere at the Ted Haydon Invite, the women were victorious in the 800-meter with fourth-year Elise Wummer, 3,000-meter with second-year Brianna Hickey, 100-meter hurdles with second-year Theo Kassebaum, and pole vault with first-year Jadylin Tolda—signs that bode well for this weekend in Romeoville.
Following their decisive victory this past weekend, the Maroons look to continue their success this Friday and Saturday at the Chicagoland Championships. Competition begins at noon Friday and 9 a.m. Saturday.