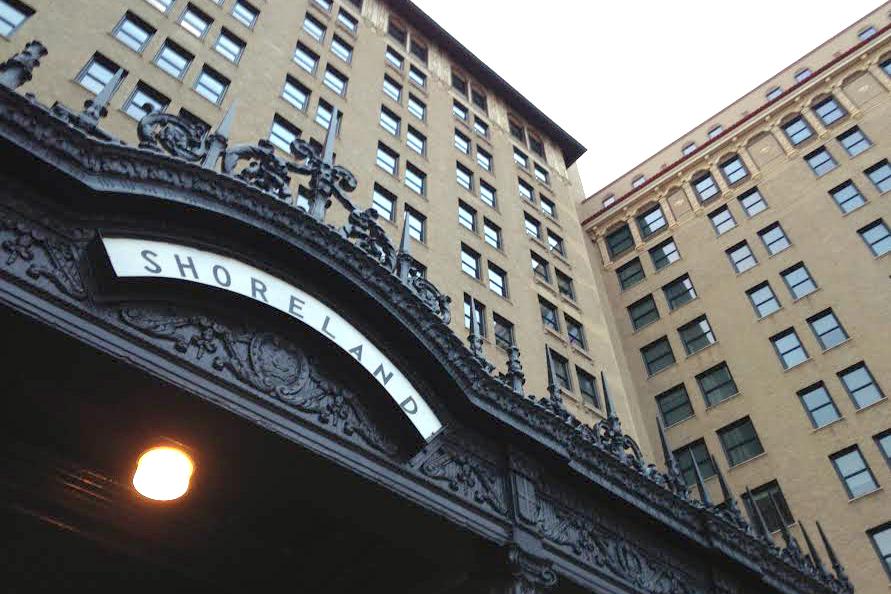 Frank Yan
Jeanne Gang, MacArthur Fellow and founder of Studio Gang Architects, was in Hyde Park this weekend to give a talk at Logan and to celebrate the grand opening of the newly renovated Shoreland building. Studio Gang redesigned the interior of the Shoreland, as well as Max Palevsky Residential Commons and the soon-to-come Campus North dormitory. Gang spoke with the Maroon about these projects and her career as an architect.
Chicago Maroon: You recently gave a talk about "what mammals want." Any chance you have figured out what students want, from your experience?
Jeanne Gang: Having social spaces, having spaces to hang out, a lot of variety of different kinds of spaces. So that was one thing that we were aware of when we were going to design…also, just making it possible for people to have sight lines in the dining commons, to be able to see other students…to have a lot of open space for people watching but also for meeting up with your own group from your house to have lunch. Another thing was that the students wanted space where they could really customize it and make it their own, so we are trying to incorporate those desires and those finishes in the house [lounges], so that they could make it more individual and robust and that it will be able to be transformed by the students that live there.
CM: What spurred your wanting to be an architect? Did growing up in Illinois and going to college near Chicago impact your decision?
JG: I think I wanted to be an architect because I really like how it combines both an interpretation of sculpture, but also has this technical side to it, and so it combines both art and science. Also, it's a profession that can potentially have a strong impact on cities and neighborhoods —on bigger urban plans. How cities impact people's lives…that was appealing to me. I felt like it is a profession where the projects are big enough that they can really have an impact.
CM: What do you find the most satisfying within the whole process of completing a project and building a space for people?
 JG: I think it is the opportunity to step into someone else's shoes and really try to understand what they need and [to understand] what their life is like. It is a little bit like being a journalist in that sense, since you are trying to understand other people's livelihoods, lifestyles, [and] professions.
CM: I know a lot of attention was given to Aqua, your building in downtown Chicago, for being the tallest building built by a woman. How do you feel about that attention, and do you think there are any special challenges you face as a female architect?
 JG: Luckily, I think things are starting to change, making it easier for people from all different countries and of all different genders possible to practice architecture. I think it is also worthy of mentioning that about 50 percent or more of the architecture students in the country are women. I don't feel like I have had a lot of barriers, but I do recognize that those barriers do exist.
CM: The Shoreland is a landmark residence with a long history. How did you go about bringing in modern elements while retaining its essence?
JG: As you know, it was originally a hotel, and hotels have, especially the ones built in that era, have very grand public spaces like lobbies, ballrooms, etc. We found the older furniture that was all different styles, colors and finishes. Instead of throwing it into the dumpster, we refurbished it with new cushions, and we upholstered the furniture. For color combinations, we used a lot of black and a few bright colors to make it work together, but [we] also feel it is really contemporary and like, while it is recycled and really great for the environment, it also looks really hip and cool.
CM: Did the fact that students will likely live there influence the space and the design at all?
JG: Yeah, we thought about the social spaces, what people would be doing there and that there would be more community activities than if it were just a market-rate building in downtown Chicago. That is why we have made use of the lobby. We have business areas and lounge areas that you guys can use to socialize and study.
CM: Any other Studio Gang projects that we should look out for in Hyde Park or in the South Side?
JG: We are doing an apartment complex in a mixed-use building at City Hyde Park on Lake Park and Hyde Park Boulevard. The corner there will be a building with shops and a Whole Foods in it.