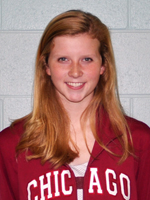 UChicago Athletics
Female Athlete of the Year: Abby Erdmann, Swimming
While Athlete of the Year is not usually awarded to first-years, standout Abby Erdmann has definitely earned the honor. To begin with her individual accolades, Erdmann was named All-UAA in five events and UAA champion in the 100-yard butterfly in February. Most notably, Erdmann won the national championship in the 200-yard butterfly with a time of 2:01.35, a personal record by more than 2.5 seconds. This feat is incredible by any standard, but it's even more remarkable given her first-year status. She is the first national champion from the swim team since 1989 and only one of 15 in Maroon history. With such an impressive beginning to her collegiate athletic career, one can be certain there is more to come from the young Maroon.
Honorable Mentions: Sara Kwan, Soccer; Megan Tang, Tennis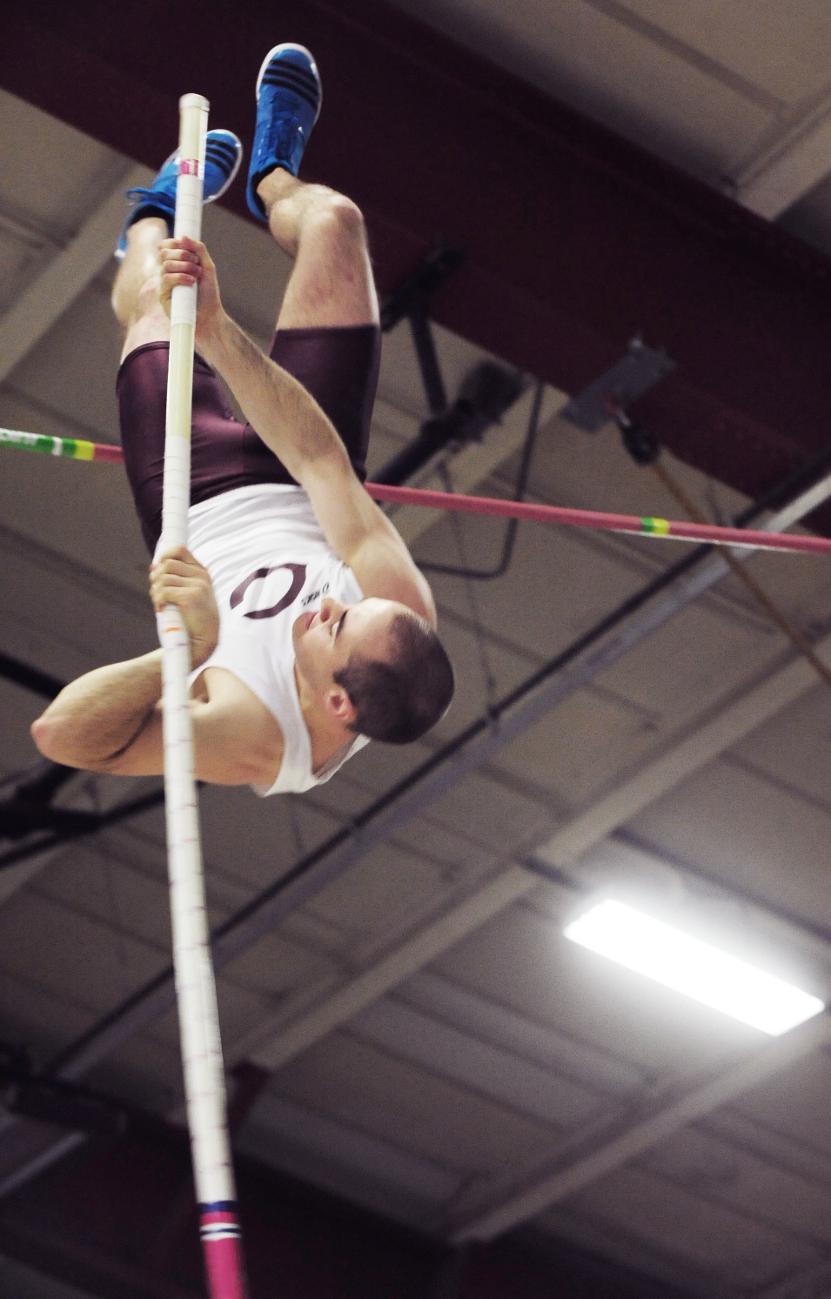 Male Athlete of the Year: Michael Bennett, Track & Field
Second-year Bennett was arguably the most dominant individual Chicago athlete this year. As a pole vaulter, he competed in indoor and outdoor competition and took home the indoor conference championship and national championship in March, and he proceeded to win second prize in the outdoor pole vault championship in May. Incredibly, he didn't finish anywhere below first place from the time the indoor season began until the outdoor conference meet on April 26. This season, Bennett set and broke multiple school and personal records, including his final vault of 5.10m.
Honorable Mention: Vincent Beltrano, Football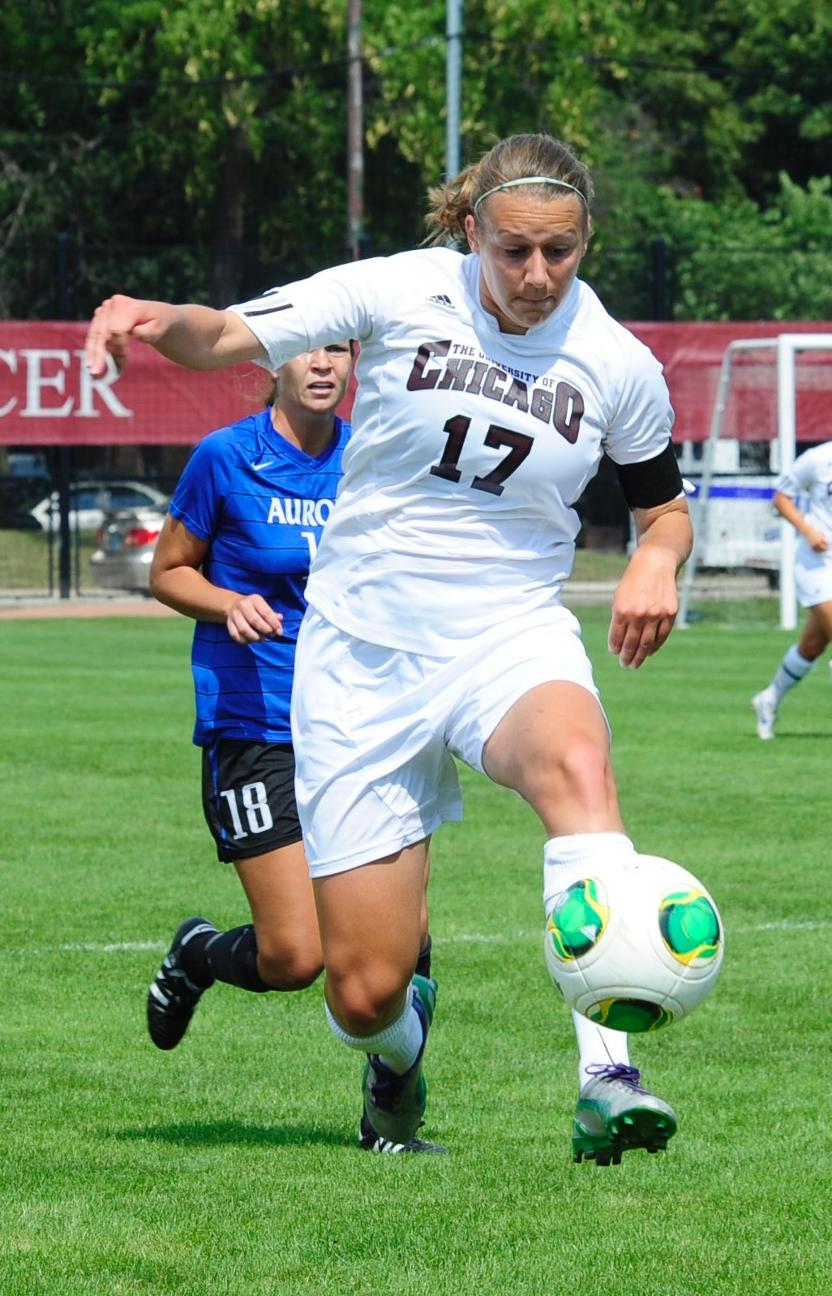 Female Senior of the Year: Natalia Jovanovic, Soccer
After four years on the women's soccer team, forward Natalia Jovanovic leaves behind a legacy of accomplishments and leadership. As a starter and offensive powerhouse, Jovanovic had a consistent impact on game play, helping to propel the team to the Division III NCAA tournament twice in her athletic career. This year, Jovanovic ranked second on her team in scoring with six goals and eight assists and has continually made a difference in close games, scoring the game winner in overtime against UW–Oshkosh. She was named Second Team All-UAA this year and played in 71 games over her time as a Maroon, with 61 starts.
Honorable Mention: Nikki DelZenero, Volleyball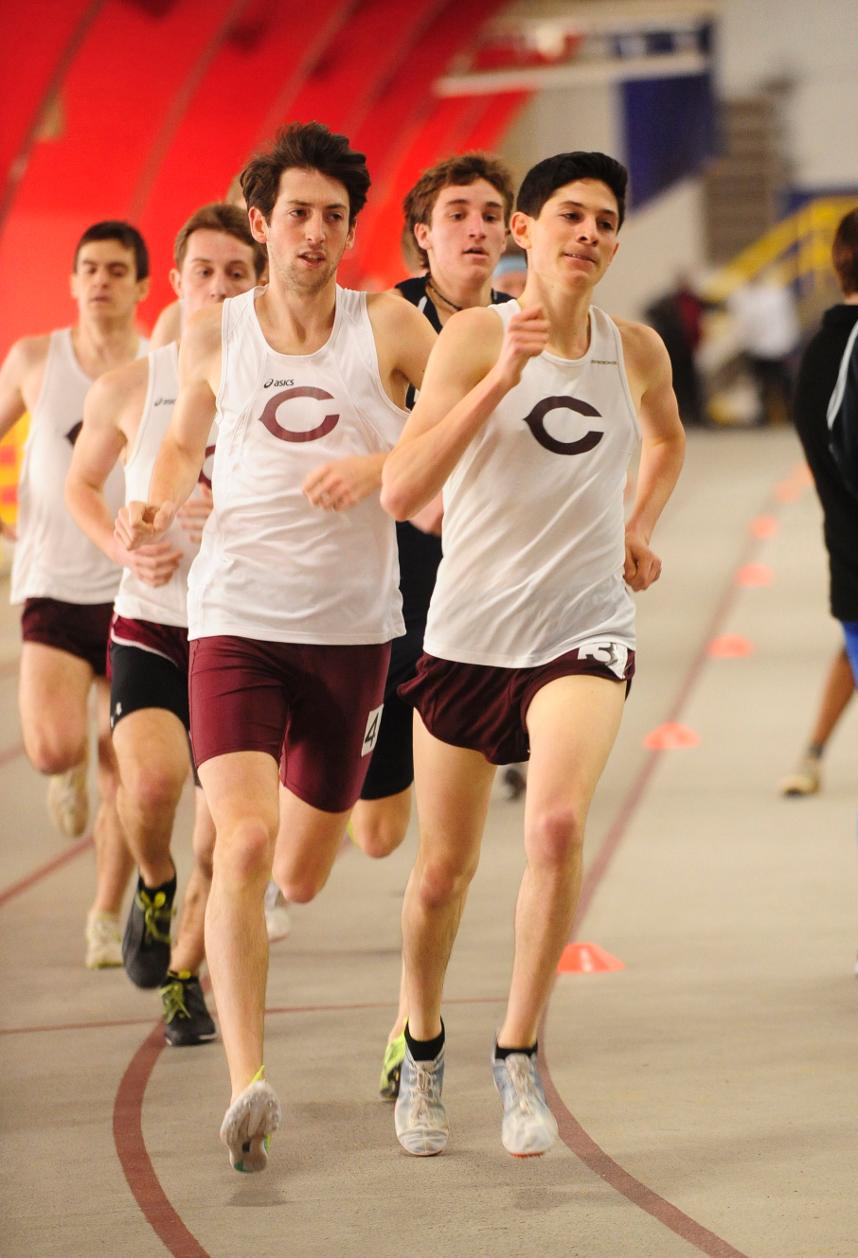 Male Senior of the Year: Dan Povitsky, Cross Country and Track & Field
The men's cross country team finished 28th nationally this past season, and Povitsky led the charge, placing higher than any other Maroon at the NCAAs (58th). He also took the top prize at the UAA Outdoor Championships in April in the 10,000-meter with a time of 32:07.94. The cross country and track teams will surely feel the loss once Povitsky graduates, but there's also plenty of younger talent to pick up the slack.
Honorable Mention: Charlie Hughes, Basketball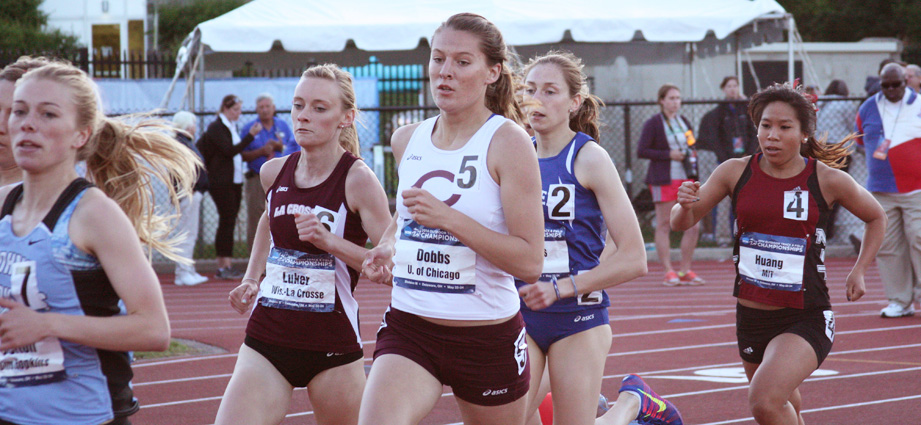 Female Rookie of the Year: Michelle Dobbs, Cross Country and Track & Field
First-year Dobbs burst onto the scene this year by snatching fourth place in the 800-meter at the NCAA Indoor Championships in March with a time of 2:13.28, in addition to finishing in fifth place at the NCAA Outdoor Championships in May with an improved time of 2:09.91. She also competed in cross country in the fall. Similar to Abby Erdmann, this young Maroon star will likely blossom even further and one day leave her name etched in Chicago's record books.
Honorable Mention: Britta Nordstrom, Basketball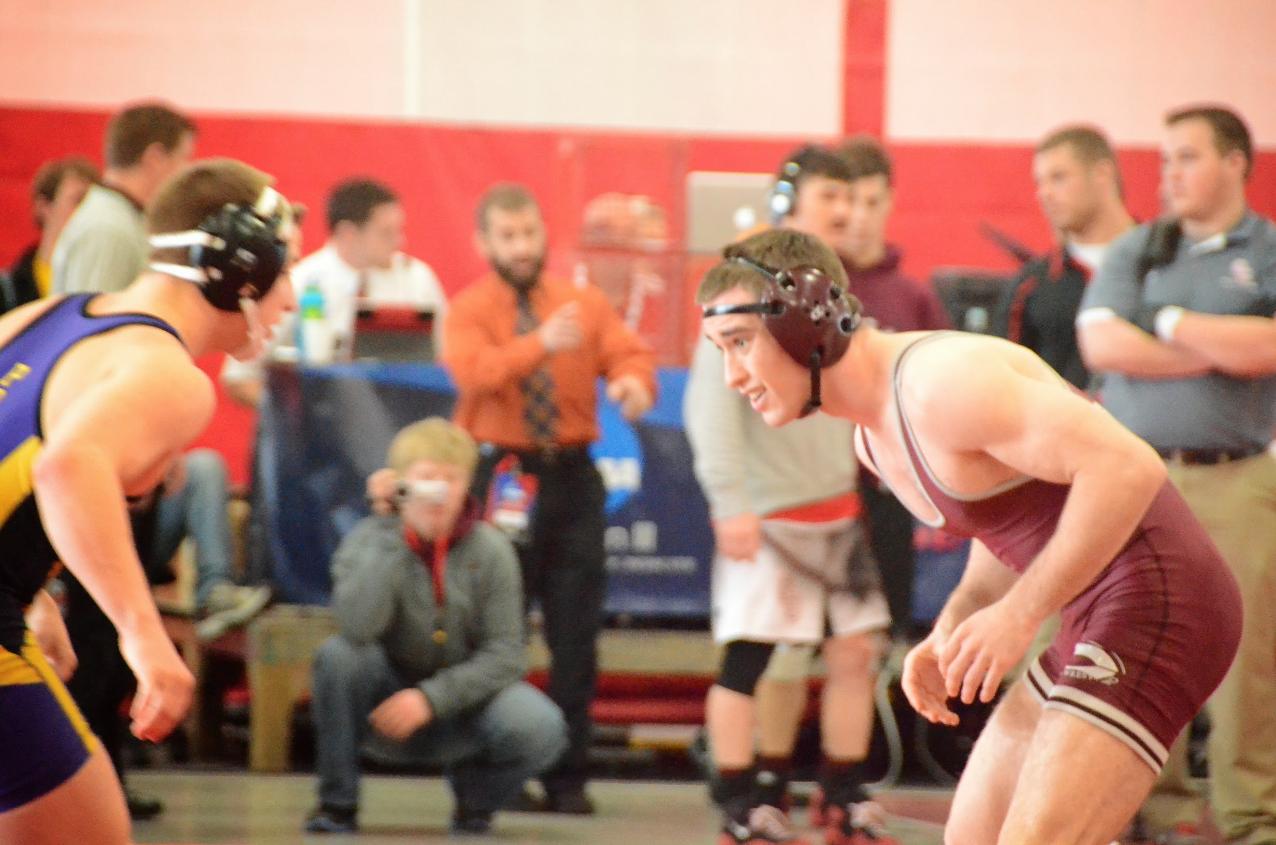 Male Rookie of the Year: Charlie Banaszak, Wrestling
As one of multiple first-year Maroons, Banaszak immediately made an impact on the wrestling team's performance this year. He was the only Maroon to compete at the national championships and came away with fourth place, all while competing against many upperclassmen. Banaszak, who finished the season with a 29–12 record, is the only first-year to place at Nationals since the early 1990s. According to head coach Leo Kocher, "Charlie took [Nationals] very seriously and really took advantage of it to raise his game. Next year, we'll look forward to Charlie having company on the podium at the NCAAs."
Honorable Mentions: Sven Kranz, Tennis; Thomas Prescott, Baseball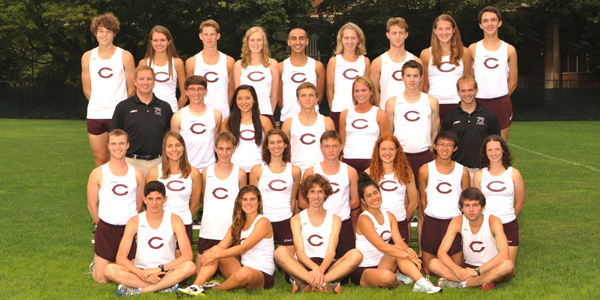 Team of the Year: Women's Cross Country
Led by second-year Catt Young, the women's cross country squad took fourth place at NCAAs in the fall. Young became an All-American with her ninth-place finish, and other top finishers at Nationals included fourth-year Michaela Whitelaw (43rd), second-years Brianna Hickey (60th) and second-years Karin Gorski (104th), Maggie Cornelius (139th). The fourth-place finish proved to be the best team finish in Chicago sports history. With only Whitelaw and fourth-year Elise Wummer graduating from the team that went to Nationals, the prospect of next season is an exciting one for the Maroons.
Honorable Mention: Volleyball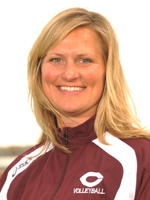 Coach of the Year: Vanessa Walby, Volleyball
Head coach Vanessa Walby's influence helped volleyball stay strong during its best season ever. It was a banner year for volleyball, which won the UAA for the first time in the program's history. It lost only one game to a conference opponent all season en route to the title. Conference domination meant a berth to the NCAA DIII Championships, where the Maroons put on a strong showing. The players left it all on the court, but their success was in large part due to the stability and strength at the top that came from Walby. It was another great season among a string of them that have cropped up since Walby began coaching at Chicago, as the team has now made the playoffs in each of the past four seasons. Walby accepted the head coach position at Wash U for next season and will be on the other side of the court during UAA matches next season.
Honorable Mention: Chris Hall, Men's and Women's Cross Country and Track & Field