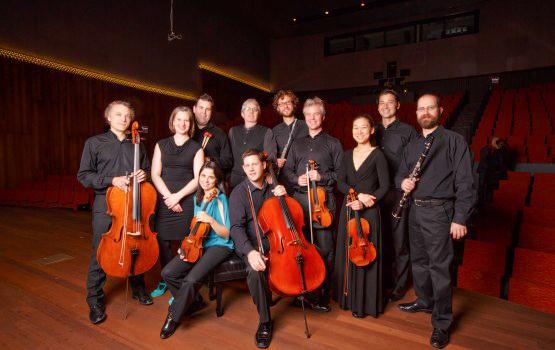 Jason Smith
This year UChicago Arts is celebrating an Artennial, a year of anniversaries in the arts that involves a number of important groups on campus. It's time to take stock of where this University and the arts are standing.
In 2001, a report written by faculty, students, and staff titled The Future of the Arts at the University of Chicago called attention to a deficit and the need for attention to the arts. UChicago Arts was established to create new initiatives—like the Washington Park Arts Incubator—and to organize those that already existed. The Reva and David Logan Center for the Arts opened in 2012, providing a plethora of technology and resources as well as plenty of new spaces for classes, practice, and performance. After a dark age for the school's arts, UChicago seems to be making a rebound. However, with so many artistic anniversaries being celebrated this year, it's clear that a commitment to art and culture has long been a part of the University's identity.
The Smart Museum of Art is turning 40 and celebrating with a museum-wide exhibit harkening back to its very first displays: Carved, Cast, and Crumpled: Sculpture All Ways, which will be running through December 21. Despite its small size, the museum boasts an impressive collection that includes pieces from many different styles and eras from around the world in an academic setting. In a statement online, the museum said it hopes to use the anniversary as "a catalyst to reflect upon and reinvent the Smart's core practices, with a particular focus on education, interpretation, and engagement." Perhaps this will mark a new era for the Smart as well.
Meanwhile, Contempo—previously known as the Contemporary Chamber Players—are celebrating their 50th season this year. The group was founded in 1964 by Ralph Shapey, a distinguished composer and conductor. Around the turn of the millennium, the organization welcomed two new groups—Pacifica Quartet and eighth blackbird—as Artists in Residence. They exclusively perform the works of living composers, whether new to the field or well established. Over the years they have performed many world premieres of new works and gained a reputation for strong and intriguing work. Today, they perform around Chicago instead of just on UChicago's campus, but they continue to make interactions with the University, and particularly its composers, an important part of their identity. The group will be presenting four world premiere compositions this winter and spring to celebrate the anniversary with a bang.
The Court Theatre, a uniquely academic professional theater, is celebrating its 60th anniversary with the beginning to a three-year cycle of Greek plays based on their extraordinarily successful production of An Iliad. They began last week with the preview opening of Iphigenia in Aulis as translated by Court's Founding Artistic Director Nicholas Rudall. As is characteristic of the Court, they are seeking to bring new life and new weight to a classic text and the questions it asks.
The Renaissance Society, a group known for hosting the work of culture and movement-defining artists long before they receive widespread recognition, will be celebrating their 100th anniversary next fall. Despite their big reputation, they take up only a small space on the fourth floor of Cobb Hall. They do not collect, but instead commission and display exhibitions and other often interdisciplinary collaborations and events. Their primary goal from inception was to encourage an understanding of culture, which is what they still seek to do today.
These anniversaries all exhibit strong ties to the arts that reach back into the University's history. Of course, there are countless more groups on campus that contribute to artistic and cultural life across many areas. These include other University-funded organizations, or one of the roughly 60 artistic student-run RSOs, including improv comedy troupe Off-Off Campus, famously remembered as the cradle of Second City. In fact, much of the culture around campus is driven and created by the students themselves.
"I always say: art is expression, is emotion, is humanity," said second-year Teddy Watler, the Artistic Director of UBallet, and Art History and Law, Letters, and Society double major. He went on to describe how the arts (ever important, at least in his opinion) fit into the rich academic environment of UChicago. "They want the students to create work that is thought through. [The classes] require a cognitive component to making art, and I think that's good."
The College emphasizes engagement with the arts by requiring one or two classes in those disciplines to fulfill the Core, even if that just means taking a basic art or theater class. The college also offers programs of study in Visual Arts, Theater and Performance Studies, Music, and Cinema and Media Studies, as well as an English and Creative Writing minor, which calls for an interdisciplinary approach to language.
As with all things on our campus, there are a number of critiques of various parts of the academic and extra-curricular artistic groups at UChicago. Watler was quick to say that our programs of study in the arts are not comparable to many other universities', and in fact, UChicago does not even offer a dance or movement major. "We do a lot. We could do more, but I don't think that's a complaint," he said, and perhaps that's a sentiment shared across much of the student body. On a campus that is full of talented and inventive people, it seems that we could always do more.