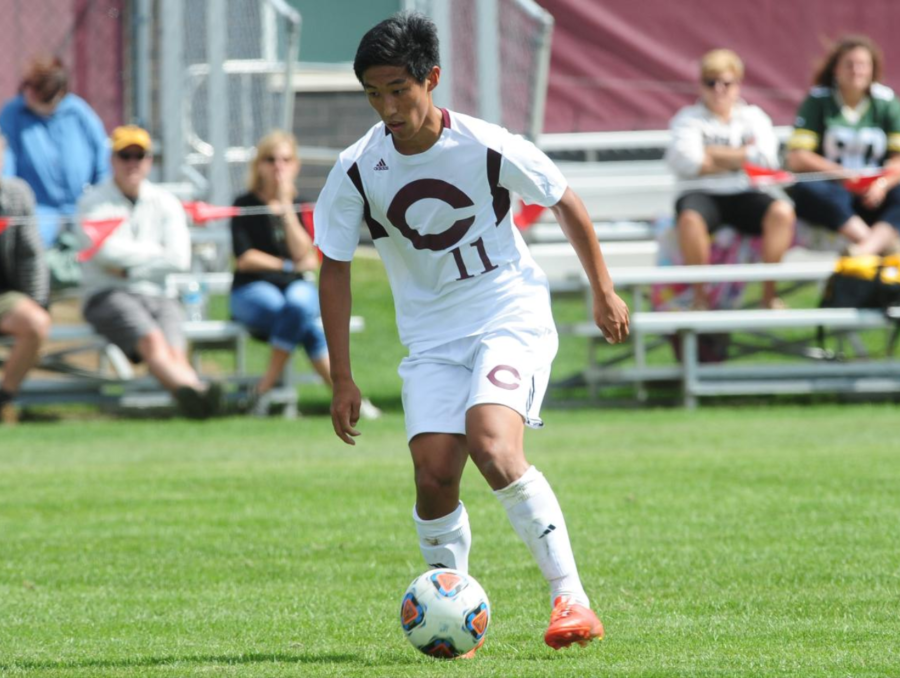 Zachary Themer
After back-to-back road wins over Aurora and NYU, the Maroons have two big home games this weekend against Case Western Reserve on Friday and Carnegie Mellon on Sunday. Chicago comes into the weekend with a 9–4–2 record, while Case and Carnegie stand at 12–2–1 and 9–2–3 respectively. The South Siders look forward to lacing up against a couple of tough conference opponents this weekend.
Third-year forward Brenton Desai has had an outstanding season, leading the team in goals with nine, including two in last week's win over Aurora. Desai has seen a change in the way the Maroons have played lately. 
"I think we've hit our stride offensively," Desai said. "We really struggled in the beginning of the season to be really dangerous on offense because of a few things, including the fact that we are a very young and inexperienced team and weren't able to get chemistry or find the right positions where we clicked with each other. I think we finally got that going and will be very dangerous this weekend."
The Maroons will need this extra firepower if they hope to climb the conference standings. Despite a good record overall, the team has a conference record of 1–2–1. Case, which holds a UAA record of 3–1–0, is currently tied with Brandeis for the lead. Two wins this weekend would give the Maroons three conference victories, potentially catapulting them to the top of the conference.
Knowing that it is the tipping point of the season, the Maroons have been preparing all week. "We have been preparing like we always prepare for games…with an intense week of practice and by getting our minds in the right place to fight as a team for 90 minutes," Desai said.
In addition to having the opportunity to make a push for the conference title, there is always a little something extra on the line when playing a conference foe. Last year both matches against Case and Carnegie ended in a 0–0 draw. If last year is any indication, it might be fair to say that the first team to score in the games this weekend will be the victor.
As a third-year, Desai will be facing off against Case and Carnegie for the third time in his career and says the team is always juiced up for conference competition.
"We are always extra excited to play conference games," Desai said. "Our conference is arguably the best conference in the country so every conference game gives us a chance to show that we're capable of being the best in the country."
The South Siders are looking forward to the big tests they have coming up. They will kick off against Case at 5:30 p.m. on Friday at Stagg Field. Two days later they will wrap up the weekend, kicking off against Carnegie at 1:30 p.m. on Sunday. After they finish these two crucial games, the Maroons will have only one game remaining in their regular season schedule.