CNN President to Journos: Ignore Bannon, "Just Do Your Job"
Jeff Zucker tells journalists to "just do your job" after Bannon attack on media, admits non-stop Trump coverage was a mistake.
Responding to Steve Bannon's comment that the media should "keep its mouth shut," CNN President Jeff Zucker said at the IOP yesterday that there's "tremendous irony of the fact that [he] had to call the New York Times to say that the New York Times was ineffectual and had lost its way."
When pressed on CNN's around-the-clock coverage of the Trump campaign, Zucker acknowledged that it was a "mistake," but he said it's not why Trump is President.
Zucker spoke in a panel at the Institute of Politics (IOP) along with CBS News President David Rhodes and curator of the Harvard Nieman Foundation, Ann Marie Lipinski. The panel was moderated by IOP fellow and Yahoo News reporter Matt Bai.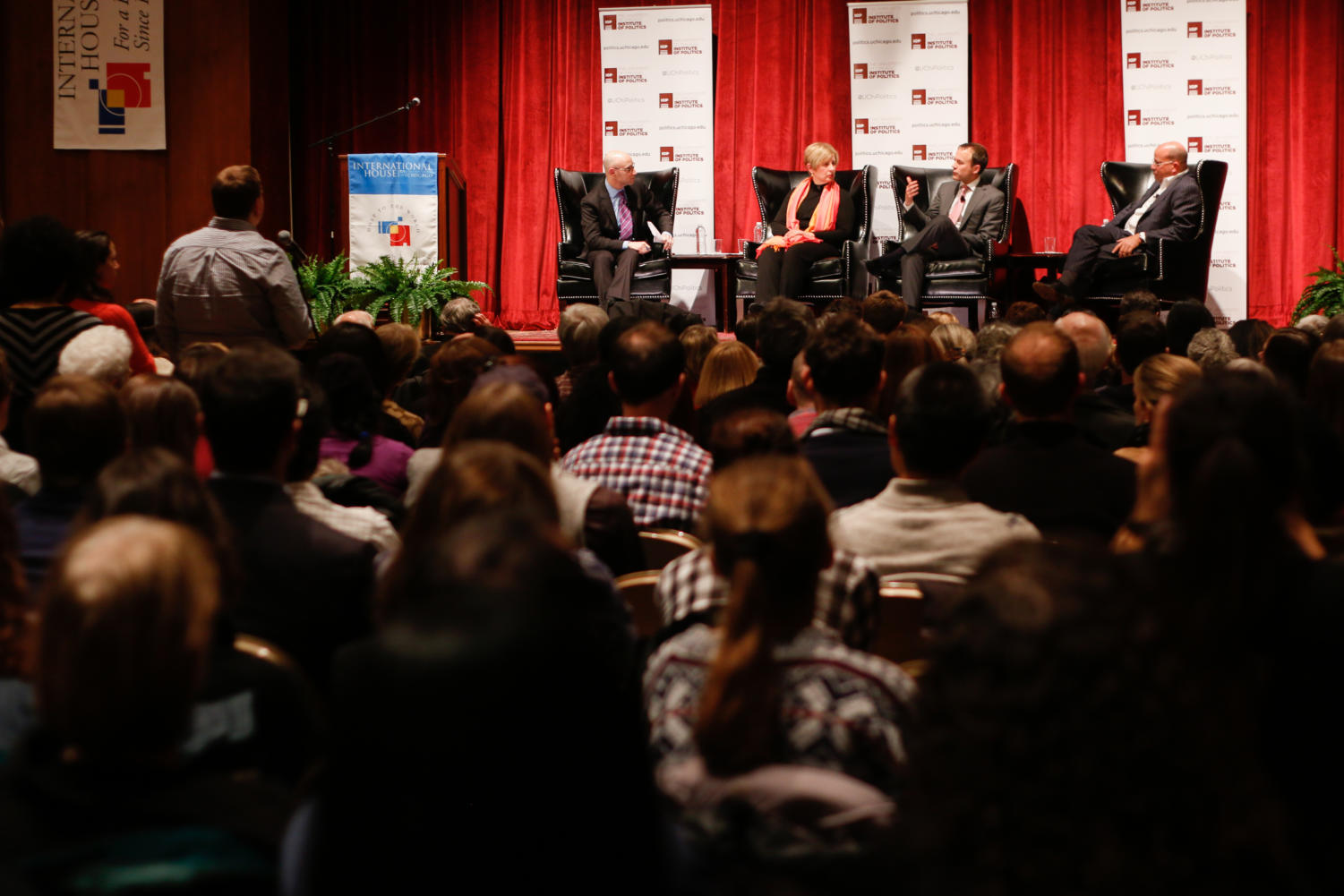 He said that reporters were alarmed by Bannon's comment, but that the media should remain calm in the face of the new administration's threats. "Just do your job. Don't take the bait, don't worry about it, just do your job."
According to Zucker, tensions have not been this high between news networks and a presidential administration in decades. "This is the most contentious relationship between an administration and the media since Richard Nixon."
The panel acknowledged that despite low approval ratings for media outlets, the election has brought an increase in ratings across news networks and publications. Bai cited CBS CEO Leslie Moonves, who made headlines in February 2016 for saying of Trump's candidacy, "it may not be good for America, but it's damn good for CBS."
Rhodes insisted that his boss' remark was "taken out of context." "The idea that he made that comment and so then we all willfully took part in some grand conspiracy to elect Donald Trump is ridiculous," Rhodes said.
Bai turned to CNN's extensive live coverage of the Trump campaign, a topic Zucker has been criticized for since Trump's win, including at an event at Harvard's Institute of Politics in November.
"Trump was routinely polling 25 percent in the Republican field. And if you were watching Sunday shows, if you were watching CNN, you might have had the impression he was polling about 60 percent; he was taking about 70 percent of the air time," Bai said.
Zucker gave an answer almost identical to his statement at Harvard.
"Look, there's no question that in the summer of 2015 all the cable news networks ran a lot of Donald Trump's rallies in full, unedited. All the cable news networks did that," Zucker said. "If I could do it again, that was a mistake. Okay? And I've said that. I'm the only one that's said that, we all did it. Now, I do not believe that is why he was the republican nominee, I do not believe that is why he is President of the United States."
Zucker reiterated his previous defense that Trump was frequently available for interviews while other Republican candidates refused to come on the network. "Frankly, I don't think that we should have been penalized just because Ted Cruz and Marco Rubio and Jeb Bush and Scott Walker declined to do interviews. The fact is, give the guy credit, he said yes when we asked him to come on. They didn't. That's on them. That's not on us."
Lipinski suggested that a major factor in Trump's success was journalists' failure to take his candidacy seriously. She referenced Huffington Post's announcement that they wouldn't cover Trump in their news columns, and would instead list their coverage as entertainment, next to stories about Kim Kardashian.
"I was horrified, because since when do journalists get to decide for the voters who is a serious candidate?" Lipinski said.
Lipinski also expressed concern about increasingly polarized news consumption, calling services like Facebook news feed "choose your own adventure" experiences that promote public misinformation.
The panelists agreed that an increasing focus on "data journalism" including predictions about election outcomes was not a good substitute for traditional investigative journalism, and was especially damaging because most forecasts were wrong.
"It's become part of the White House narrative to try to discredit the media–that the media didn't predict that Donald Trump would win," Zucker said. He warned against overemphasizing the predictive power of polling data in future election cycles.
The event can be viewed online here.