Behind the Counter with Hyde Park Restaurateurs
We talked to the masterminds behind five Hyde Park mainstays.
Hyde Park's restaurant scene has changed dramatically in the past few years alone. Walk down 53rd Street, and you'll find veteran Hyde Park restaurants standing shoulder to shoulder with newer ventures by North Side restaurateurs. We caught up with the folks behind five local restaurants and asked them about their culinary journey to Hyde Park.
---
A10
Matthias Merges and James Martin are the respective proprietor chef and executive chef of A10, an eatery and bar that arrived in Hyde Park on November 5, 2013.
The inspiration for A10 came from Merges's travel experiences in Northern Italy and Southern France. Inspired by the regions' deep history and diverse cultures, Merges chose to feature handmade, centuries-old craft cooking at A10.
"The opportunity to spend time in Hyde Park over the last 20 years has given me the chance to
understand and connect with the community," Merges said. "I always had in the back of my mind, 'What a great place to open a neighborhood restaurant focusing on craft and product.'"
Unlike Merges, Martin is new to the team: He started at A10 about four weeks ago. He begins a typical day by walking his dog before heading off to work, where he develops the new winter menu, builds relationships with purveyors, and directs the kitchen team, including the sous chef, line cooks, and dishwasher. Then, at around 4 to 4:30 p.m., the kitchen eats a family meal together, which gives the team the chance to connect and breathe before the restaurant opens at 5 p.m.
Growing up, Martin developed a love for food after watching his family members and friends cook. He recalled specific memories of his babysitter cooking fried chicken.
"I didn't know it then, but I think it is when I gained an appreciation for food and flavor," Martin told The Maroon via e-mail.
In high school, Martin learned to cook in the kitchens of Five Guys, Domino's, and southern comfort food chain Carolina Kitchen. He gained his first fine dining experience while in culinary school at Morrison House, a hotel in Alexandria, VA.
"It was a start, and I pushed after I graduated to work in some of the best kitchens," Martin said of his experience.
Martin is most proud of his growth. "From Five Guys as a teen to culinary school, fine-dining, casual service, a pop-up venture and then back to casual-fine dining, I've learned a lot about who I am through it all—including the mistakes."
Ja' Grill
Tony Coates is the owner of Ja' Grill Hyde Park, a restaurant specializing in Jamaican cuisine. His desire to bring a unique flavor to Chicago led him to open Ja' Grill.
"What makes us happy is to provide authentic Jamaican cuisine with quality spirits and a music vibe that leaves you with a feeling of being in Jamaica," Coates said.
Prior to opening Ja' Grill, Coates worked in the investment banking business. He studied engineering in college, then business and finance in graduate school. But after taking food sanitation classes, he began rounding up capital to start a restaurant. He built connections with experienced people in the industry to learn the intricacies of managing a restaurant. Today, Coates runs Ja' Grill and continues to work in investment banking.
Ja' Grill first opened in Lincoln Park on August 14, 2007. Seven years later Coates was presented with a unique offer: to move the restaurant down to Hyde Park as part of a deal with the University of Chicago development and real estate team.
"They came and marketed the Hyde Park area to see if I could come down," Coates said. "It was a very unique situation."
Coates agreed, and Ja' Grill relocated to Hyde Park on August 14, 2014. The restaurant recently celebrated its 10-year anniversary since first opening in Lincoln Park.
"A lot of my previous patrons were from the South Side, so now that [the restaurant] moved closer we have a much bigger, stronger patronage in Hyde Park," Coates said.
The Nile Restaurant
Rashad Moughrabi is the owner of the Nile Restaurant, a restaurant specializing in Middle Eastern cuisine.
Moughrabi grew up in the restaurant business. At 15, he started working at the Nile, which his father opened 26 years ago. According to Moughrabi, his experiences in his family restaurant taught him how to work hard and gave him an appreciation and passion for food.
In addition to being the owner, Moughrabi is also a main cook at the Nile. He spends his days cooking, working with employees, and interacting with customers to give them the best experience possible.
Four years ago, the Nile relocated near the intersection of 55th Street and Woodlawn Avenue in order to move to a slightly bigger space closer to campus. This upgrade, while daunting, was one of Moughrabi's biggest accomplishments.
"It was scary to move [the restaurant] even five or six blocks and design and fill out a whole new space, but it worked really well," Moughrabi said.
The Snail
The Snail is a restaurant specializing in traditional Thai cuisine on 55th Street.
Before pursuing a career in the restaurant business, the owner of Snail—who preferred to remain anonymous—was a nurse, working in Thailand for seven years and in Switzerland for three years. She later got a work permit to come to the United States, where she worked night shifts at a hospital.
Snail's owner started her career as a restaurant owner after she and her friend had enough savings to buy a former Thai restaurant in Hyde Park, where she still lives.
The owner, now 58 years old, has run Snail for around 25 years. She works at the restaurant every day of the week, starting her day at 8 a.m. and ending it at 10 p.m. The bulk of the work falls on the weekend, when the restaurant is busiest.
"I love to give and I love to see people happy in our [restaurant]," the owner said.
The Promontory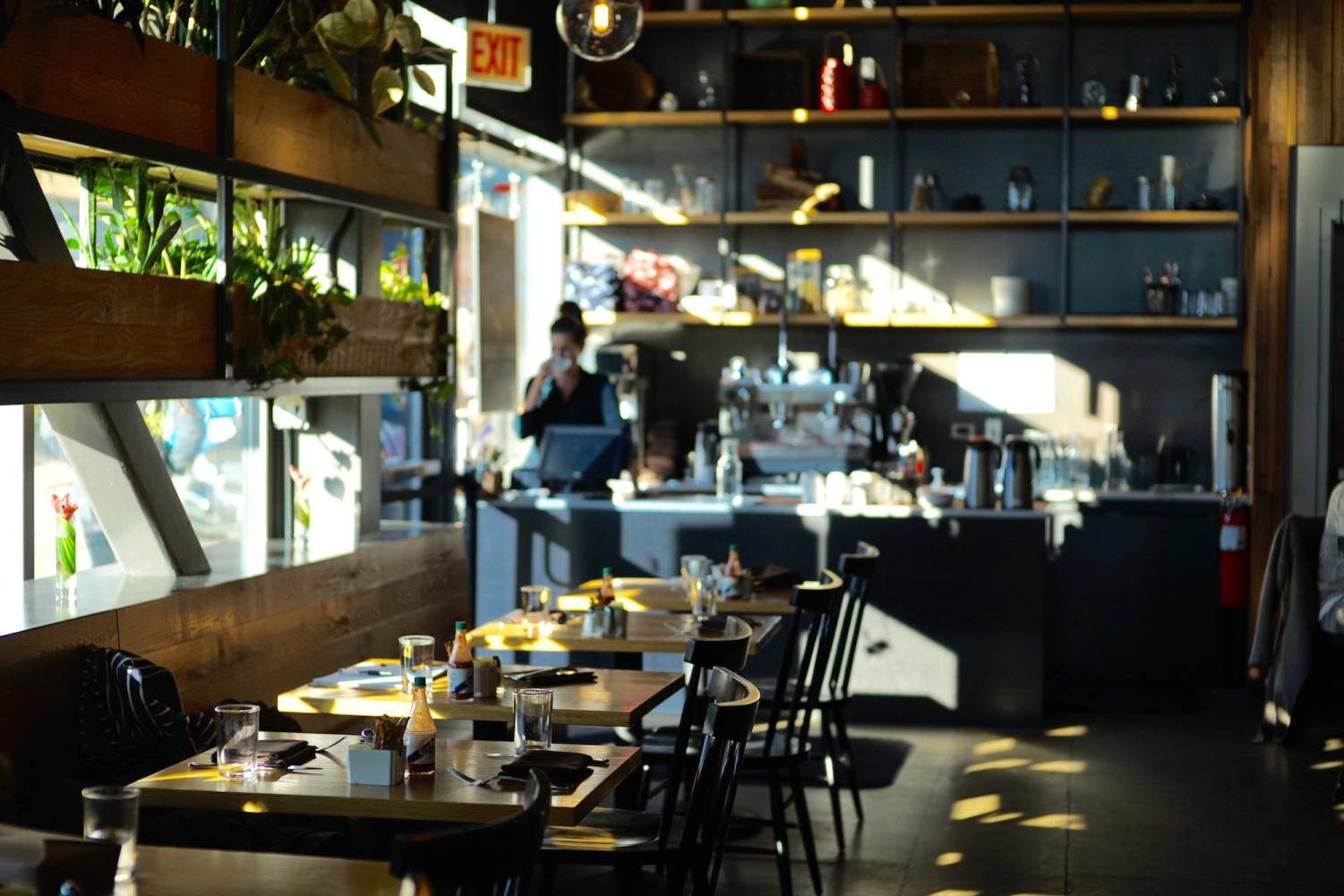 Bruce Finkelman is the owner of 16″ on Center, a restaurant and music venue development company. He opened the Promontory on July 21, 2014 after the University of Chicago reached out to him with a goal of revitalizing the restaurant scene in Hyde Park.
Finkelman was charmed by Hyde Park's history and location, calling it a "hidden treasure."
"It's just such an inspiring neighborhood and area, coupled with it being the home to one of the most prestigious universities. This was very special to be a part of," Finkelman said.
The Promontory was inspired by Promontory Point, the park by Lake Michigan more commonly known as the Point. Aside from housing a restaurant and bar, there is also a live music venue on the upper floor, which transforms into a dance floor for free salsa nights on every third Wednesday of the month.
"Although [the restaurant and music venue] exist in separate floors, it's also very important to look at the combination of these two great passions— not only of ours, but of a lot of folks," Finkelman said. "The combination of food and music is really important."
In a typical day, Finkelman will often meet with venue directors, chefs, music curators, and other team members, offering whatever expertise he can to push the company forward. Each venue has a designated time for weekly meetings, which gives Finkelman the chance to check in with all the key people for that individual venue.
Finkelman initially started a career in the hotel business, but left to pursue his passion for music.
"I enjoyed the creativity of people that were part of [music], and I made what I love part of my job," Finkelman said.