The Revival's "Hyde ya Kids" Hides Humor Behind Buzzy Issues
The Revival's winter sketch revue covers everything from the local to the universal, with little humor.
The Revival's winter sketch set, directed by Jonald Jude Reyes and cleverly titled Hyde ya Kids, Hyde ya Park! is as local a celebration of Hyde Park as one could imagine. The cast of seven first filed on stage for an oddly factual song about the recent graduate student unionization issue. This was a part of a sketch on the stereotypes of Chicago neighborhoods, riffing on the common language of characters and places so familiar to the audience. Yet, what at first appeared to be a standard comic bit quickly became a perplexing lesson about the nonprofits of Hyde Park. Using humor to slightly lighten the discussion, it eventually became clear that the sketch, again strangely factual, was a promotion for Surviving Life After a Parent Dies, a nonprofit founded by Hyde Park teen Genevieve Liu.
Alternating between song and sketch, cast members showed off their varied talents. While Angela Oliver's strong voice carried the group through the musical portions, including a song on "black stuff," Jordan Stafford's physical comedy was consistently hilarious. Through this broad range of comic styles, the sketches never strayed far from local subjects. In almost every bit, the cast wove in references to the area—one drawn-out piece, set as a séance, brought back characters from the Chicago World's Fair, while another took place in professor Obama's classroom.
However, even with their focus on locality, the sketches managed to cover a range of bigger issues (and non-issues). From modern love to race to fidget spinners, the performers zoomed out from Hyde Park to examine more universally trendy topics.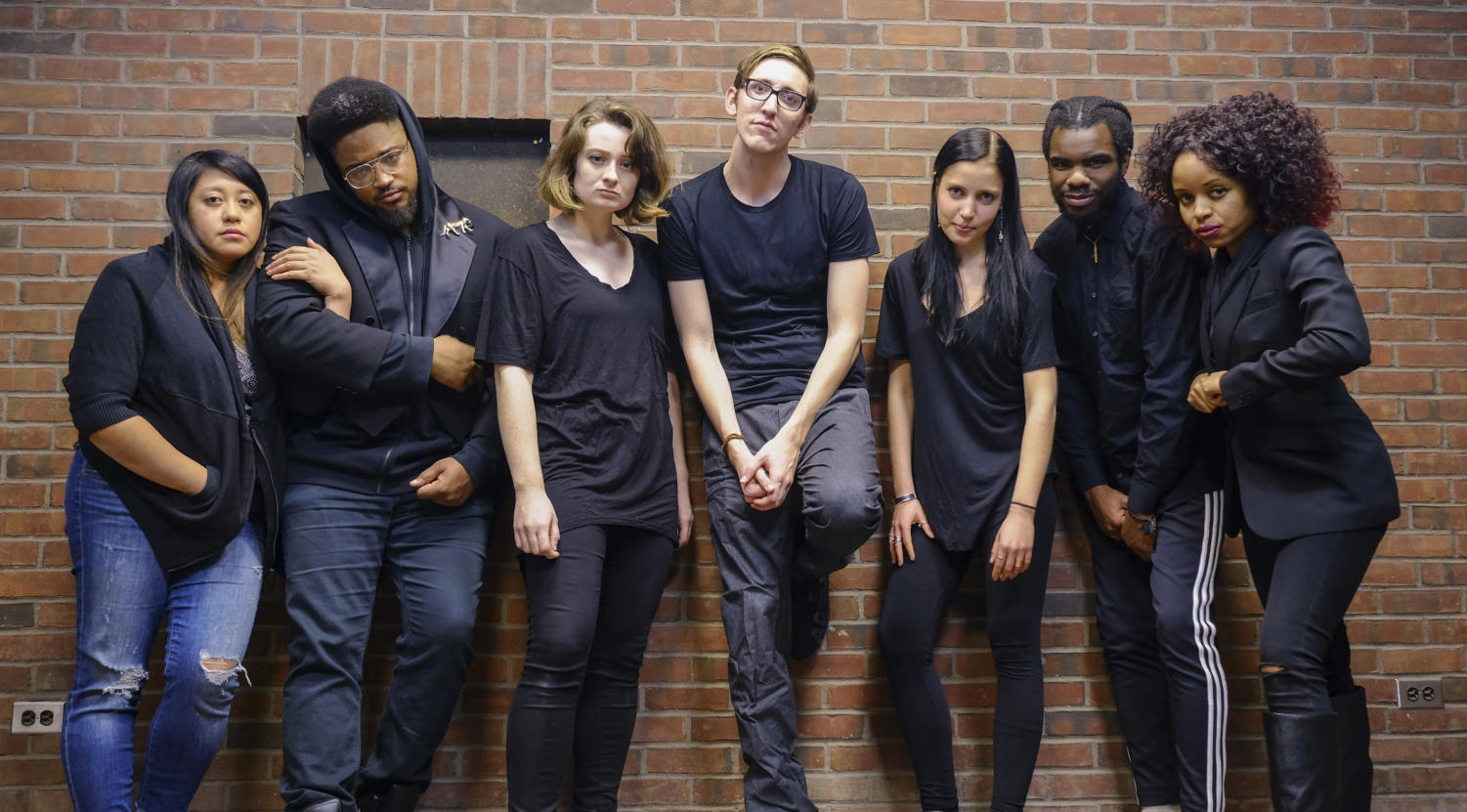 If anything, they zoomed out too far at times. The "Professor Obama" sketch was a hasty attempt to jam in as many references to current events as possible. Subtle jokes, which the group was clearly capable of achieving, were often sacrificed for vague shout-outs to broader issues involving Trump, the Clintons, or "rappers" as a whole.
The show's funniest moment came when the cast stepped away from the intricate scenes of Hyde Park, politics, and local issues. Acting out meaningless banter between a barber and his client, Stafford and Devin Middleton had the audience laughing hysterically for the only time that night.
By the end of the hour-long show, which finished with a political satire song asking men to "please put your dick away," it became clear that this broad range of issues was the group's main concern, with humor as a secondary consideration. Like the opening sketch, the final song came across more like a spiced-up lecture, using humor more so as a means to quickly touch on the topic of sexual harassment than to make the song truly funny in its own right.
Hyde ya Kids, Hyde ya Park will be running each Saturday evening from January 20 through February 24 at The Revival.