Arts Incubator Exhibit Explores Shades of Political and Social Darkness
A new exhibit at the Washington Park Arts Incubator taps local talent to explore and comment on the topics of light and dark, systems of power, and polarizing politics.
Eclipsing: the politics of night, the politics of light, presented by the University of Chicago Arts and Public Life office at the Washington Park Arts Incubator, challenges the notion of eclipse as a metaphor for disempowerment. Moreover, the display creates a platform for local artists who have found inspiration and strength in their individual definitions of darkness.
Artists Amira Ross and Justin Chance curated the exhibit to create a dialogue about power, landscape, language, space, and visibility. Featured artists include: Carris Adams, Bethany Collins, Cream Co., Terrell Davis, Angela Davis Fegan, Sabrina Granados, Deana Lawson, Kelley Lloyd, Shala Miller, and Liz Mputu. The artists are organized together to threaten, suspend, reshape, and revise expectations between light and dark. The pieces mainly served to create a dialogue about systems of power, accomplished through their interactive nature.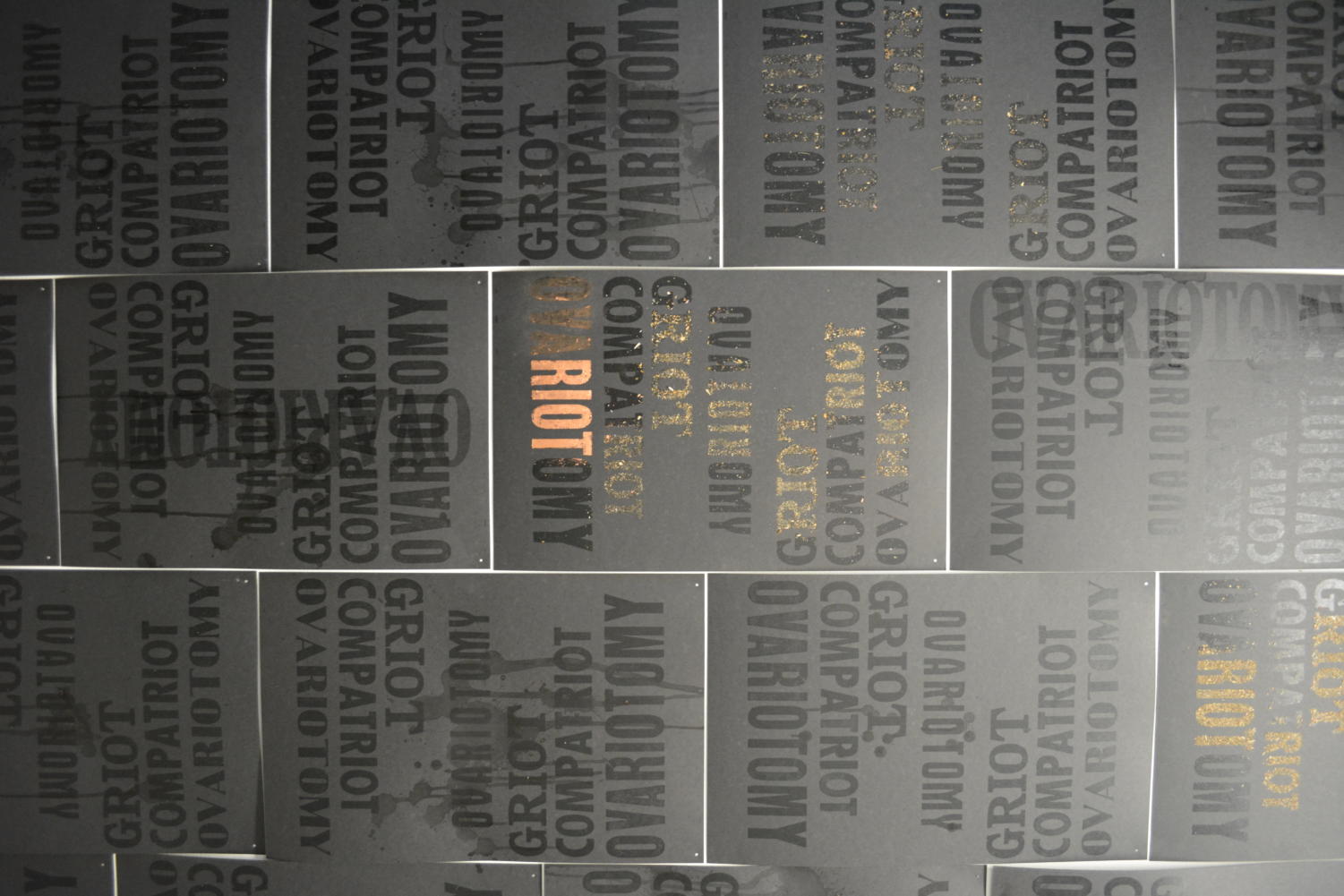 Many of the works commented on the turmoil of the current political climate but maintained a hopeful attitude for the future. Donald Trump's election as president embodies the conflicting psyches of a racially polarized country, exacerbating social and racial divisions. However, as hate crimes against marginalized communities have increased, activists from various social movements have rallied in response. Social movements such as Black Lives Matter and Women's Marches mobilize support in the face of hateful rhetoric, transforming darkness into lightness and connecting the political atmosphere to the theme of the exhibit. This defiantly hopeful attitude was pivotal in the curation of Eclipsing.
"In dealing with darkness, these artists, performers, musicians, and healers dissect power," Ross said. "Power as it is defined and perpetuated by the systems that be, and a deeper power that may reside in the depths of a dark night sky or the pitch-black pupil of an eye."
Cream Co.'s piece "One Becomes Many" is part of a large, multipart installation and an expansion of a preview work: "Suffering Succulents." Viewers are encouraged to leave a note answering the prompt: "How Does One Become Many?" The work is composed of various succulents in textured pots, featuring the message: "When deprived of soil and water, a succulent will tap its inner resources and sprout new roots…a withering leaf bursts forth with a fresh set of leaves and a succulent is born." The piece is meant to inspire hope of rebirth after a period of depravity and create a conversation about mobilizing community support for marginalized communities.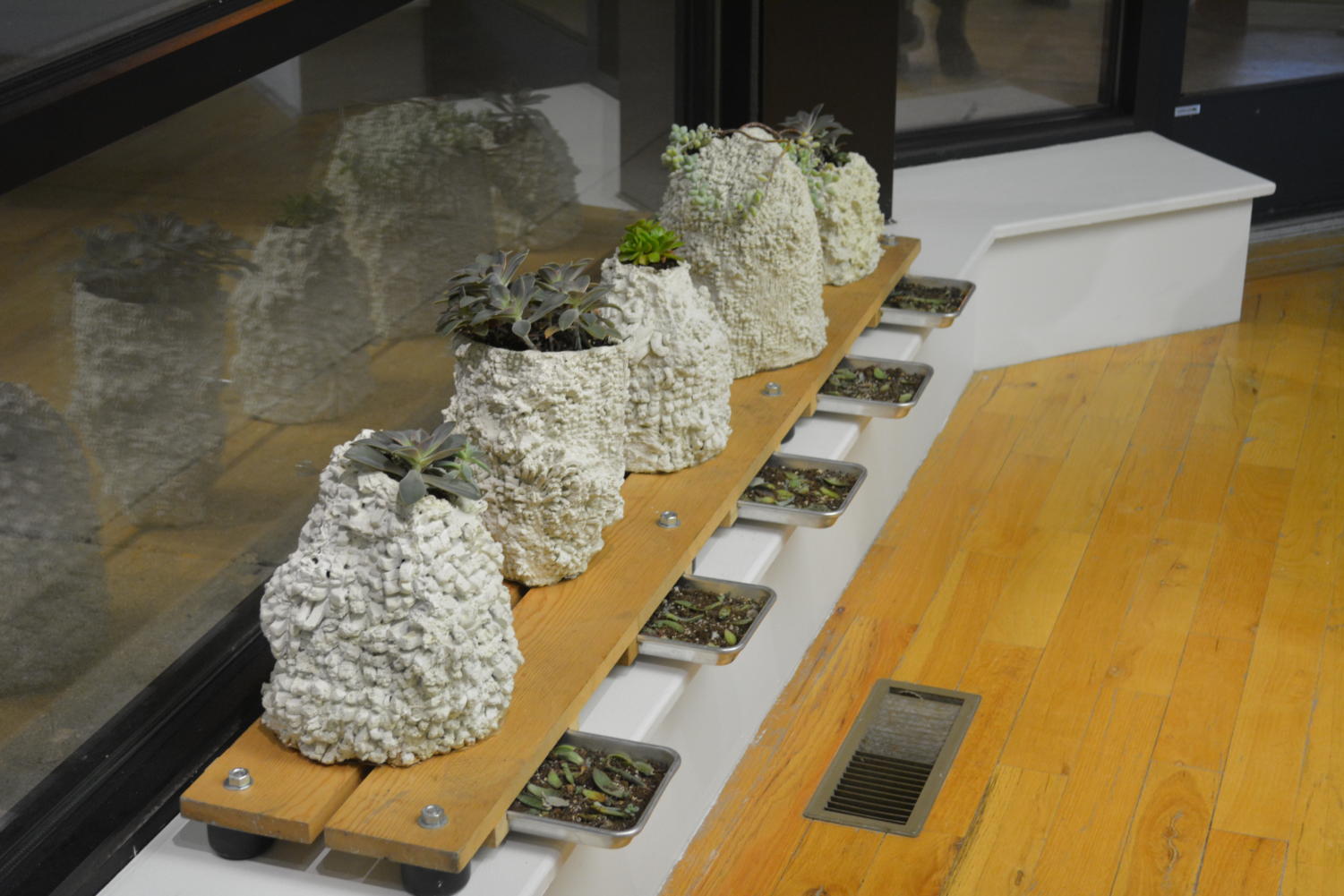 A similar call to action is evident in Angela Fegan's work "patRIOT", which comprises 100 letterpress posters, featuring the words "griot," "compatriot," and "ovariotomy" in various overlays. "Griot," a storyteller in West African oral tradition, establishes storytelling as a means to enact change. The use of storytelling by local artists removes the locus of power from systemic curators of history. "Compatriot," a fellow citizen of a nation, illustrates the integral role that American citizens have in using their privilege in support of marginalized communities. Finally, "ovariotomy," the surgical incision of an ovary, demonstrates a reclamation of the female body. Words such as "ovariotomy" are not part of the typical vocabulary for a political movement, but when used nest to more common revolutionary phrases like "riot," their potential for change shines through.
Eclipsing: the politics of night, the politics of light is part of the Eclipsing Festival that converges around the first lunar eclipse of January. Other displays feature workshop mini-series, performance festivals and lectures, and film screenings. This exhibit is on display through March 16 at the Washington Park Arts Incubator.