Man Shot at 61st and Ellis in Serious Condition
The victim was walking on Ellis Avenue when he was struck in the groin by gunshots fired from a vehicle.
A 23-year-old male was in serious condition Tuesday after he was shot around 4 p.m. outside 6115 South Ellis Avenue, police said.
The man was walking on 61st Street when he was shot from a vehicle, the victim told police. University students at Granville-Grossman Residential Commons, less than a block away, reported hearing gunshots.
The area was roped off for several hours after the incident, and at around 7 p.m. police towed a white Hyundai from the scene.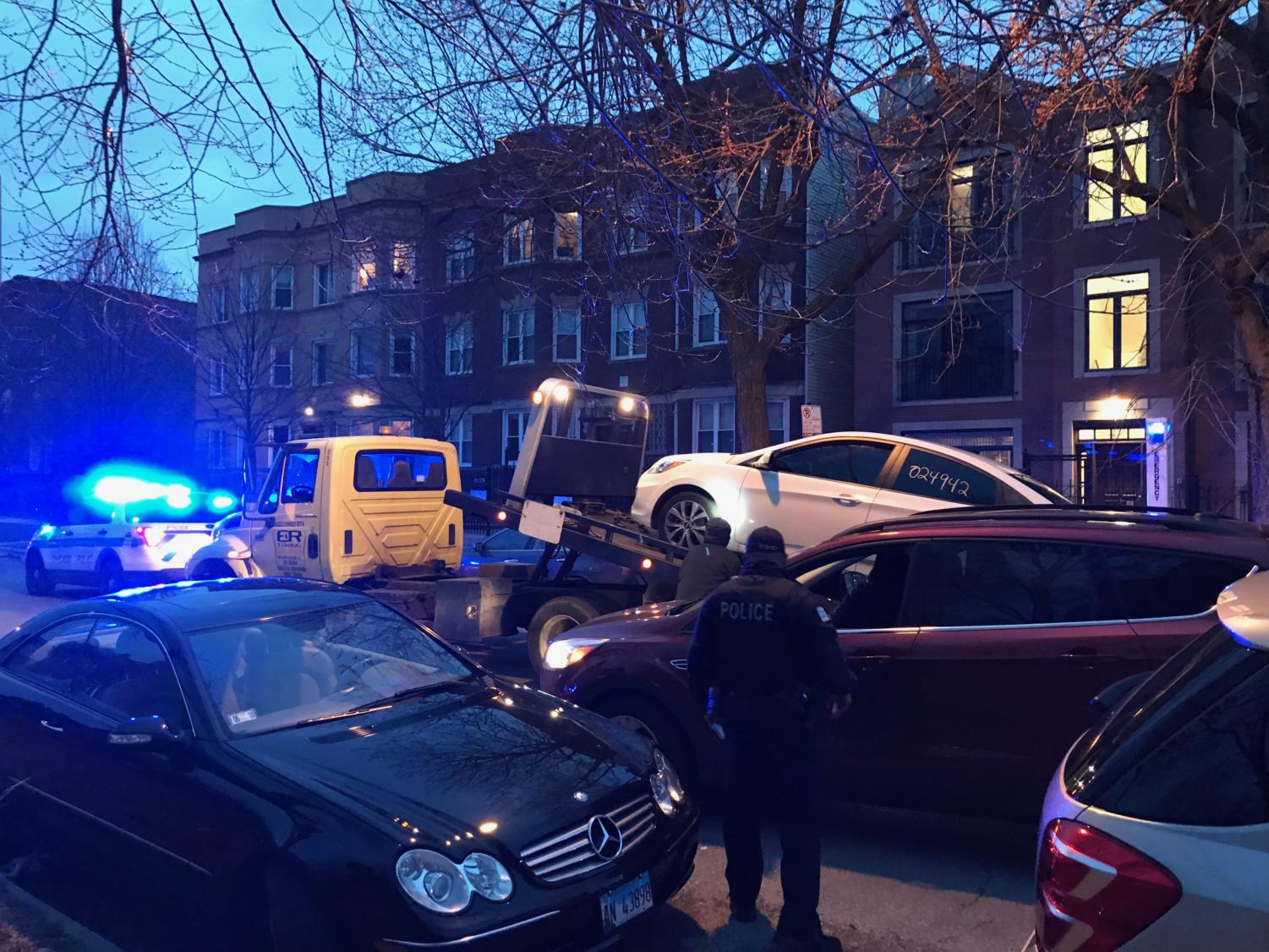 A neighborhood resident witnessed the event and told The Maroon that after being shot, the victim went to the white car and spoke to the driver.
"He got something out of there, so I know that car is part of what happened earlier," the resident said.
The victim, who is unaffiliated with the University, then self-transported to the University of Chicago Medicine emergency room. He was transferred to Mount Sinai Hospital on the West Side, according to the Chicago Police Department (CPD).
The University security alert said the victim sustained a gunshot wound to the abdomen; a statement from CPD said the victim was struck in the groin.
Pauline Beasley, who lives on the block where the shooting took place, told The Maroon that she was coming home with her grandchild from a shopping trip and was walking into her building when shots were fired just a few feet away. She ran inside the building, afraid for her young grandchild.
Updated Wednesday March 28, 12 p.m.
According to CPD, no suspects have yet been identified in the shooting, and the vehicle described above has been held for investigation.