Champagne, a Cactus, and a Bike Named Gertrude: Graduating Students Share Their Keepsakes
The relationships between graduating students and their favorite mementos shed light on the transformative, altogether too fast experience that is college.
To commemorate the end of the academic year, The Maroon met up with graduating students to discuss and photograph mementos that they have had during their time at the University of Chicago. Exploring the relationships between students and their prized possessions revealed touching connections and connotations that emphasize the transformative and altogether too fast experience that is college life.
Kaesha Freyaldenhoven, bicycle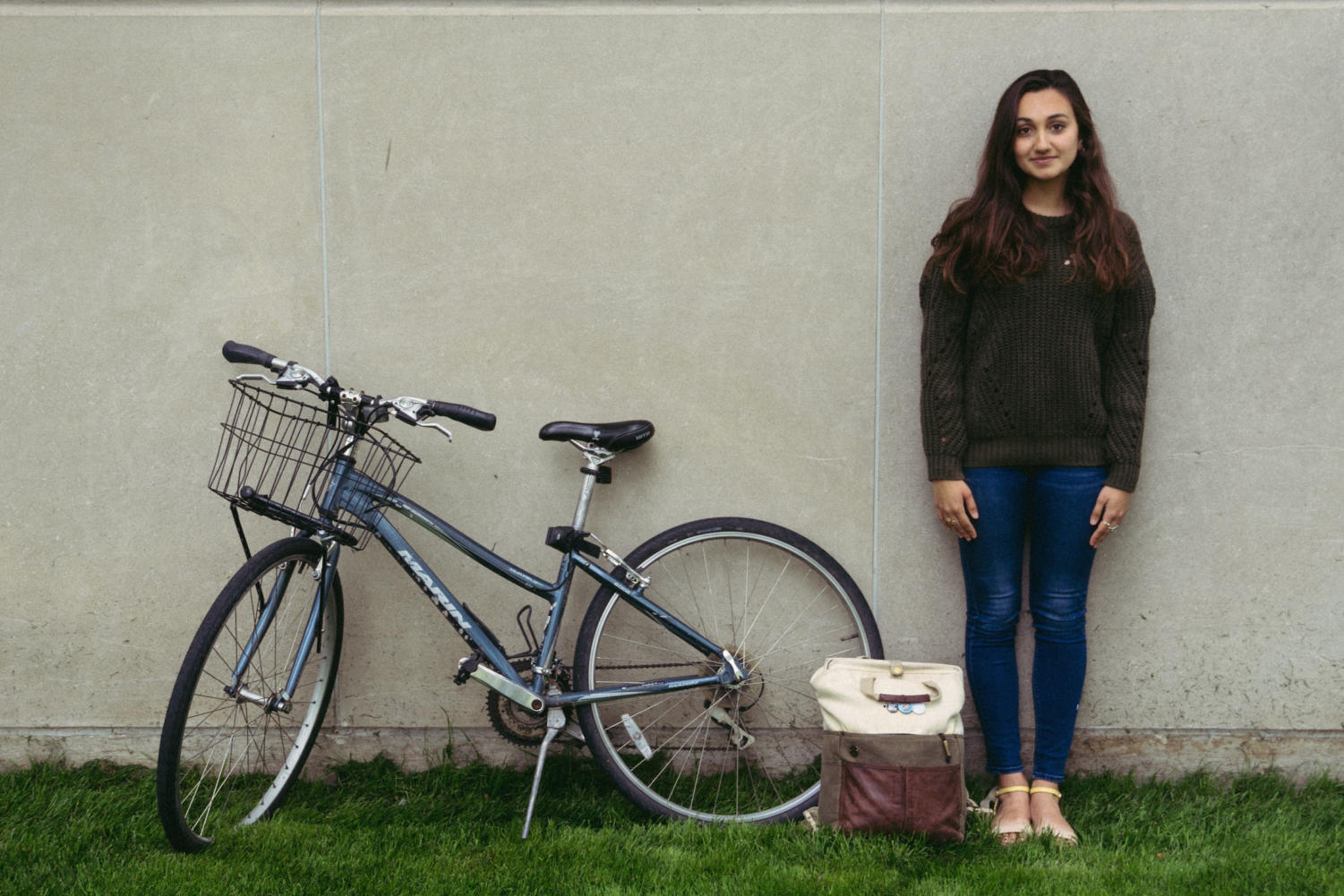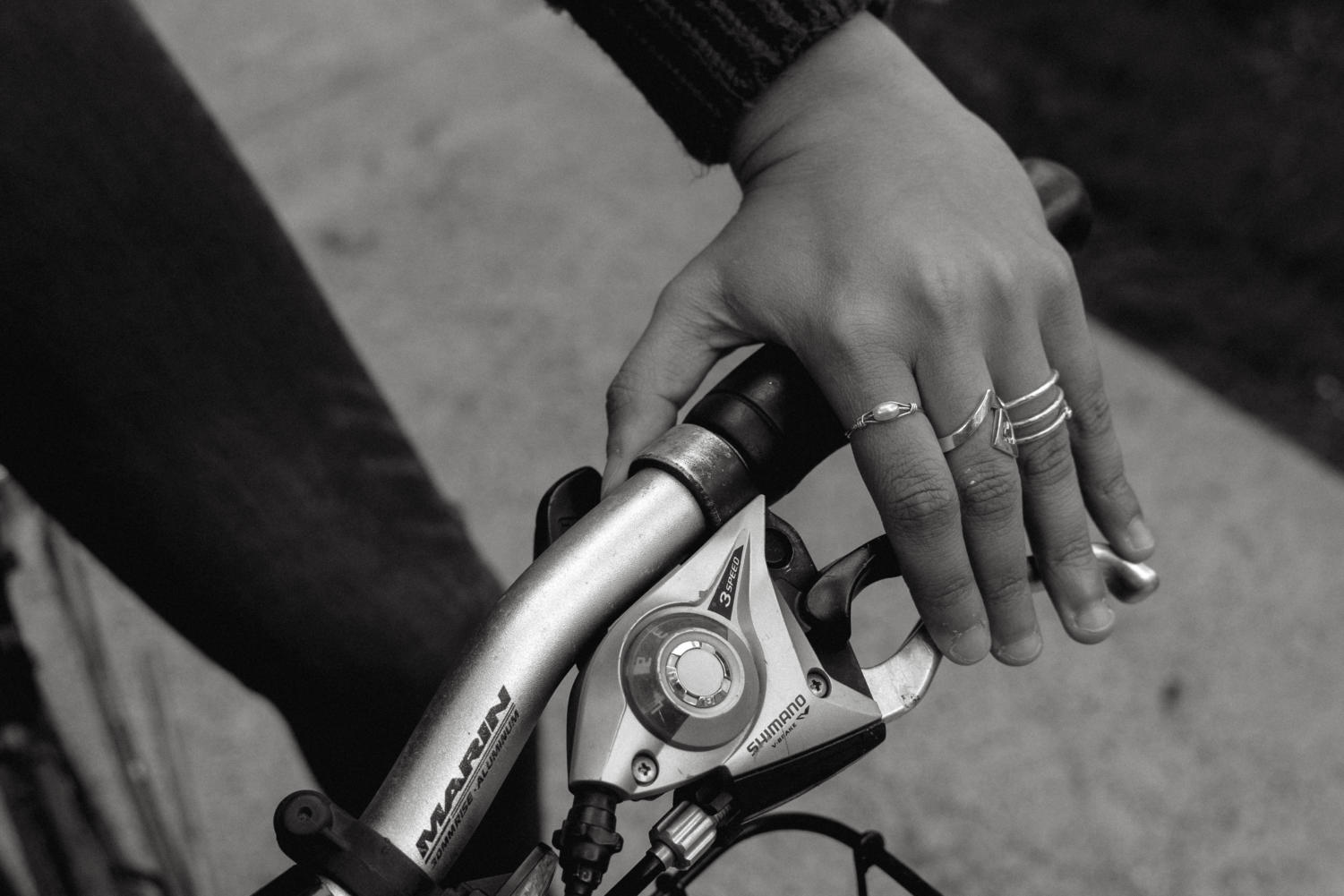 Kaesha and her beloved bike, Gertrude, first encountered each other through a Craigslist missed connection one fateful day in fall of 2014, and have been inseparable ever since. Together, they've been through the good of exploring Lake Shore Drive and brunching in Ingleside; as well as the bad, of speeding to class and swerving home from Bar Night. Although Kaesha will have to leave her bike behind when she returns to California after graduation, she will forever cherish the independence and freedom the bike offered her in Hyde Park, and firmly believes that Gertrude has left tire tracks across her whole heart. —Kaesha Freyaldenhoven
---
Richard Omoniyi-Shoyoola, book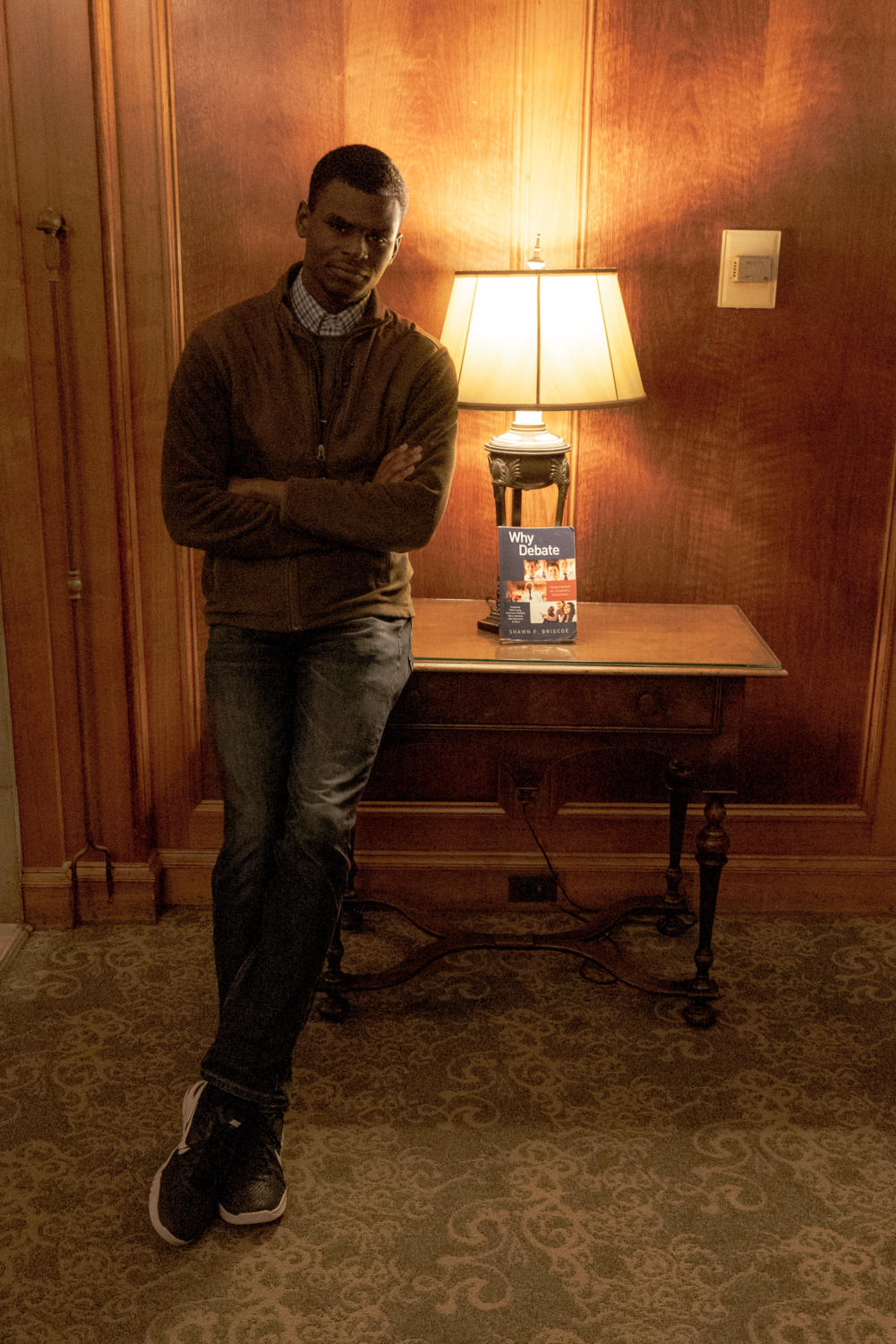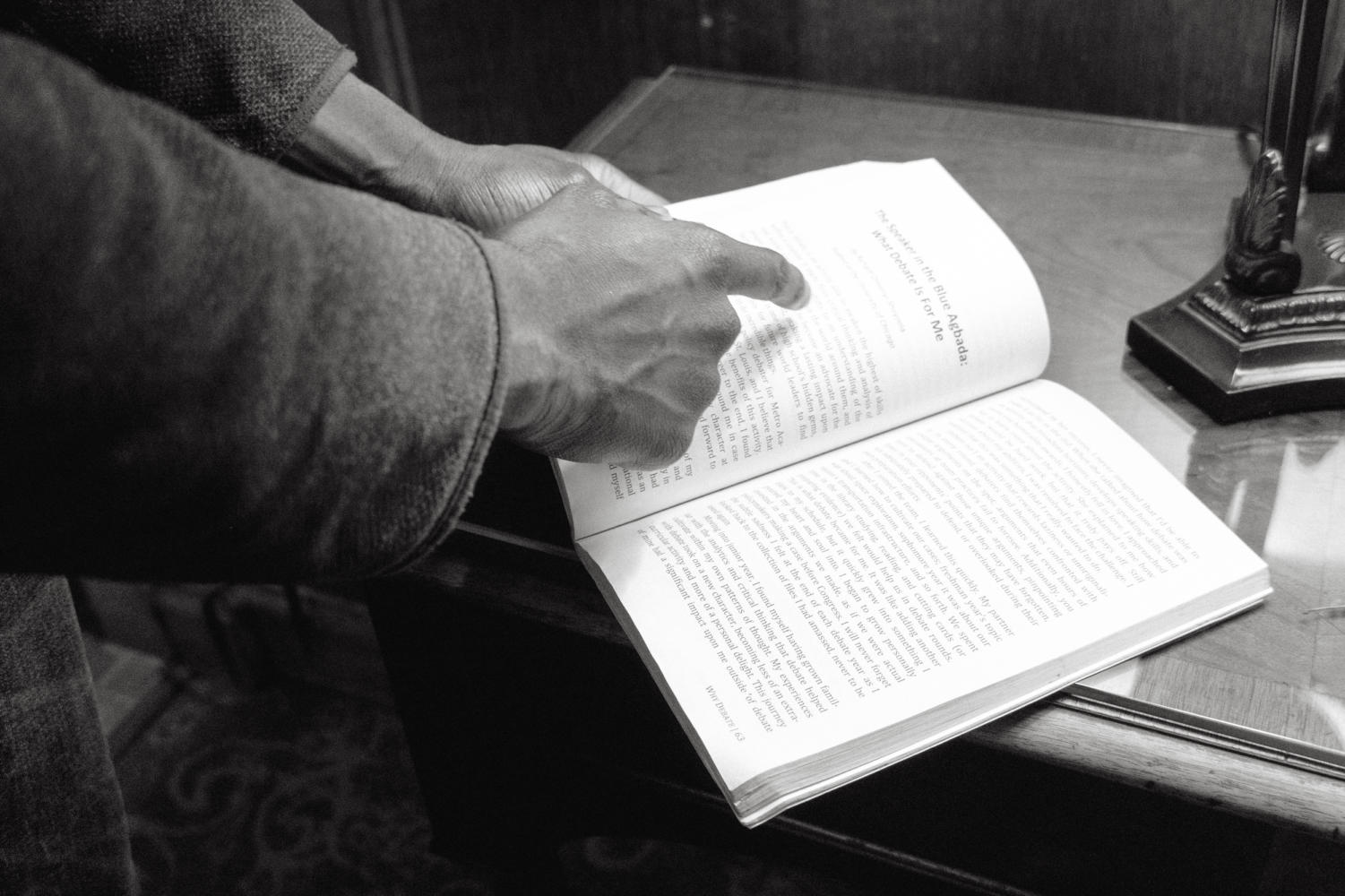 Officially, Why Debate: Transformed by Academic Discourse is an anthology of differing perspectives on the long-term impact of policy debate. When I, a contributor, was approached by the author to provide a passage on what policy debate is, I happily obliged. Sounds simple enough. Truthfully, however, my passage was not really about debate. It was an exploration of dashed hopes, the pursuit of new accomplishments, my Nigerian heritage, my faith in what the future holds…all covered in only a few pages. In the ensuing months and years at the University of Chicago, my foundational beliefs have been challenged, I've persevered through weeks and weeks of unpaid internship labor, I've learned a thing or two about politics, and I've overthought the contents of my pieces for The Gate. This keepsake matters because it signals my belief in my own unseen potential, which first took root within the St. Louis community. Looking forward I want to help others realize their own possibilities, even if they as yet remain unseen. —Richard Omoniyi-Shoyoola
---
Emily Lovett, ticket wall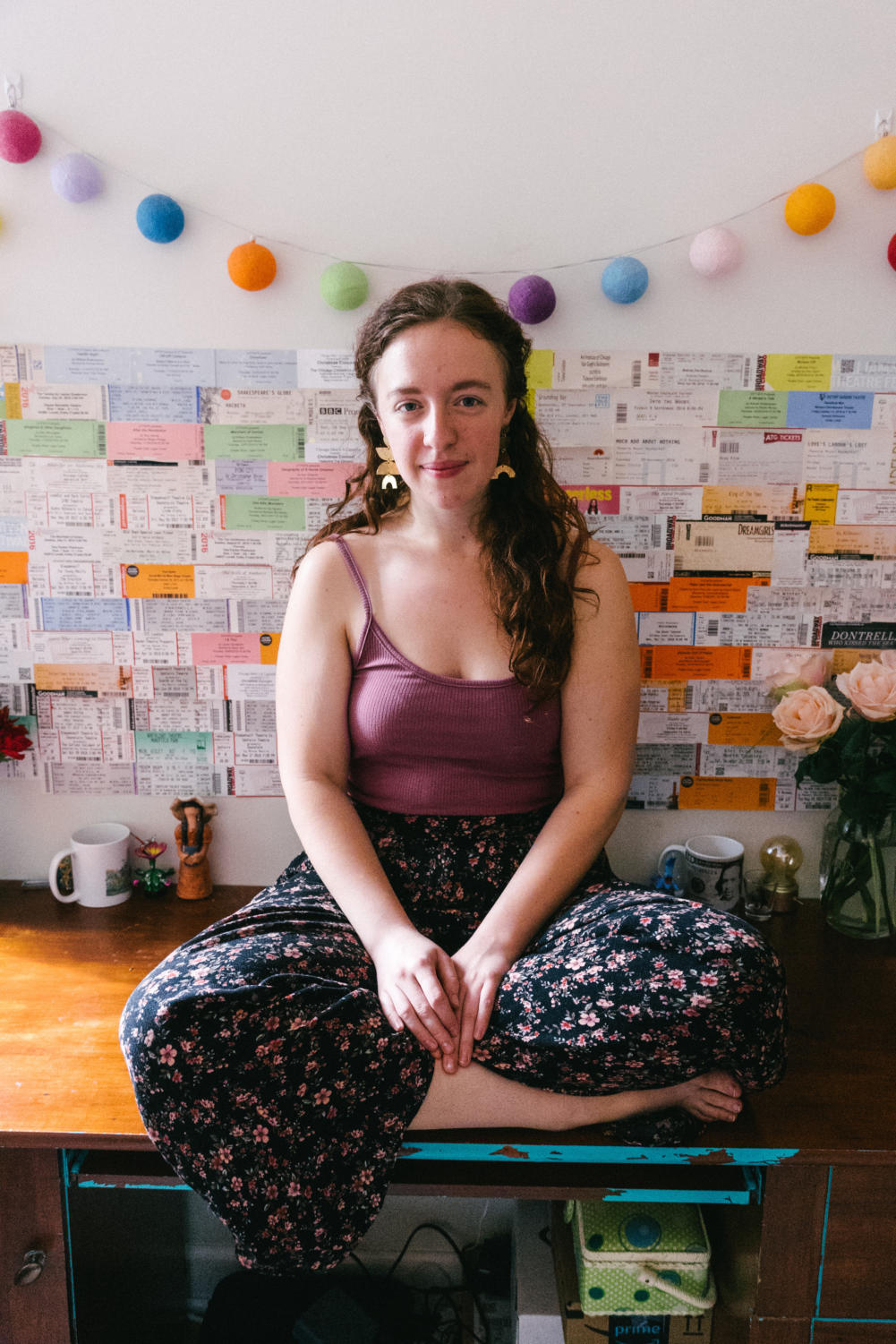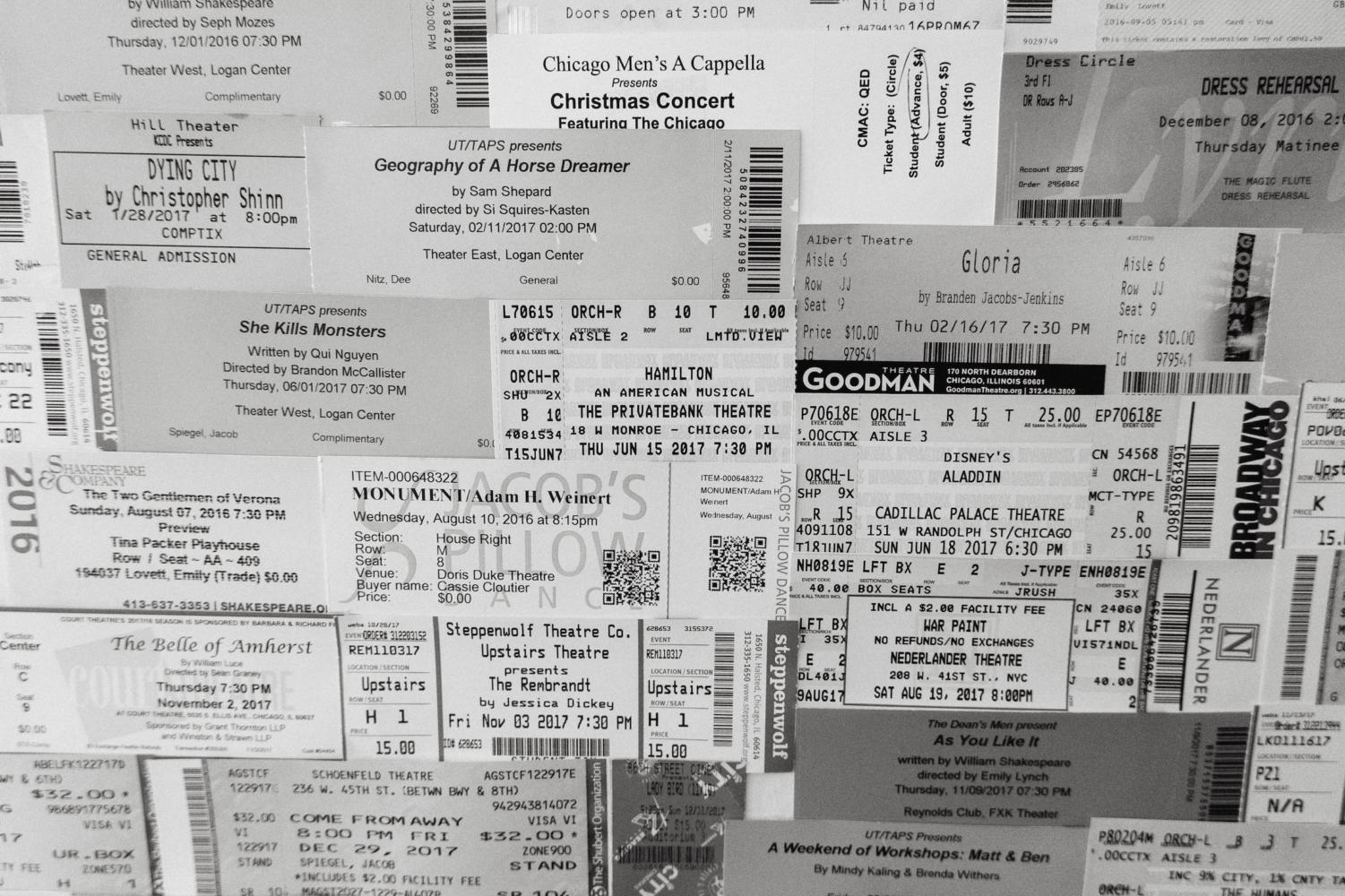 Most theater professionals will tell you that the best way to learn about theater is to consume as much of it as you can. Reading scripts is a joy and a privilege, but a script is like cake mix—a misleading and incomplete impression; it's misguided to critique one as if it were a fully formed work. So during my time at UChicago, I've tried to see as much theater as possible and kept the physical tickets as a growing tally. I credit a great deal of my analytical and critical-thinking skills to the academic work I've done here, but so much of my craft as a storyteller has come from seeing tons of plays. When it's done right, theater is deeply transformative and stays with you, and I'm lucky enough to have seen plays that have had a great impression on me, both as a writer and a human. Looking at this wall every day has affirmed my personal commitment to contributing to honest, unique, and diverse forms of storytelling, as well as reminded me of how much I can learn through my own volition, will, and attention. —Emily Lovett
---
Jorge Clavo-Abbass, rosary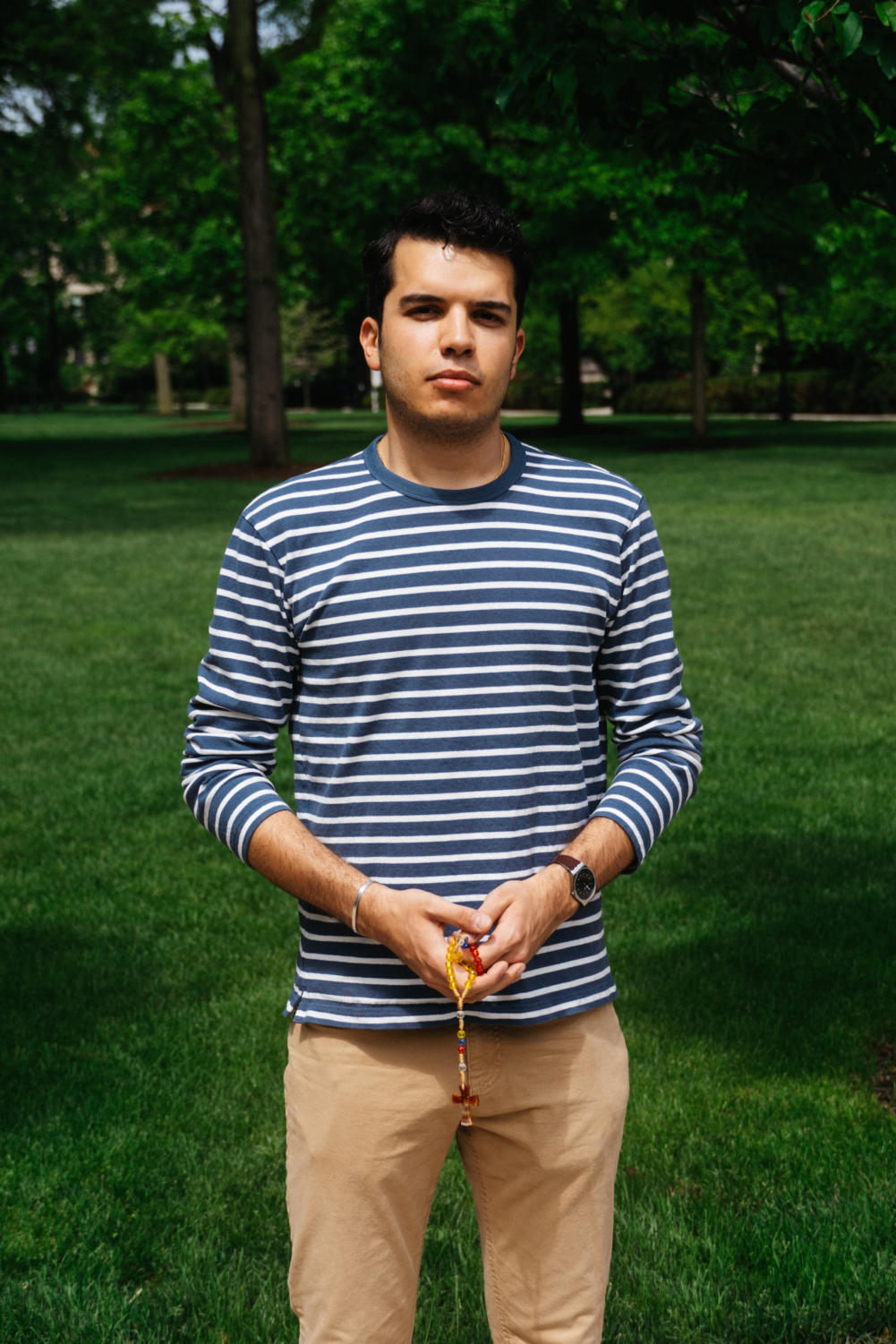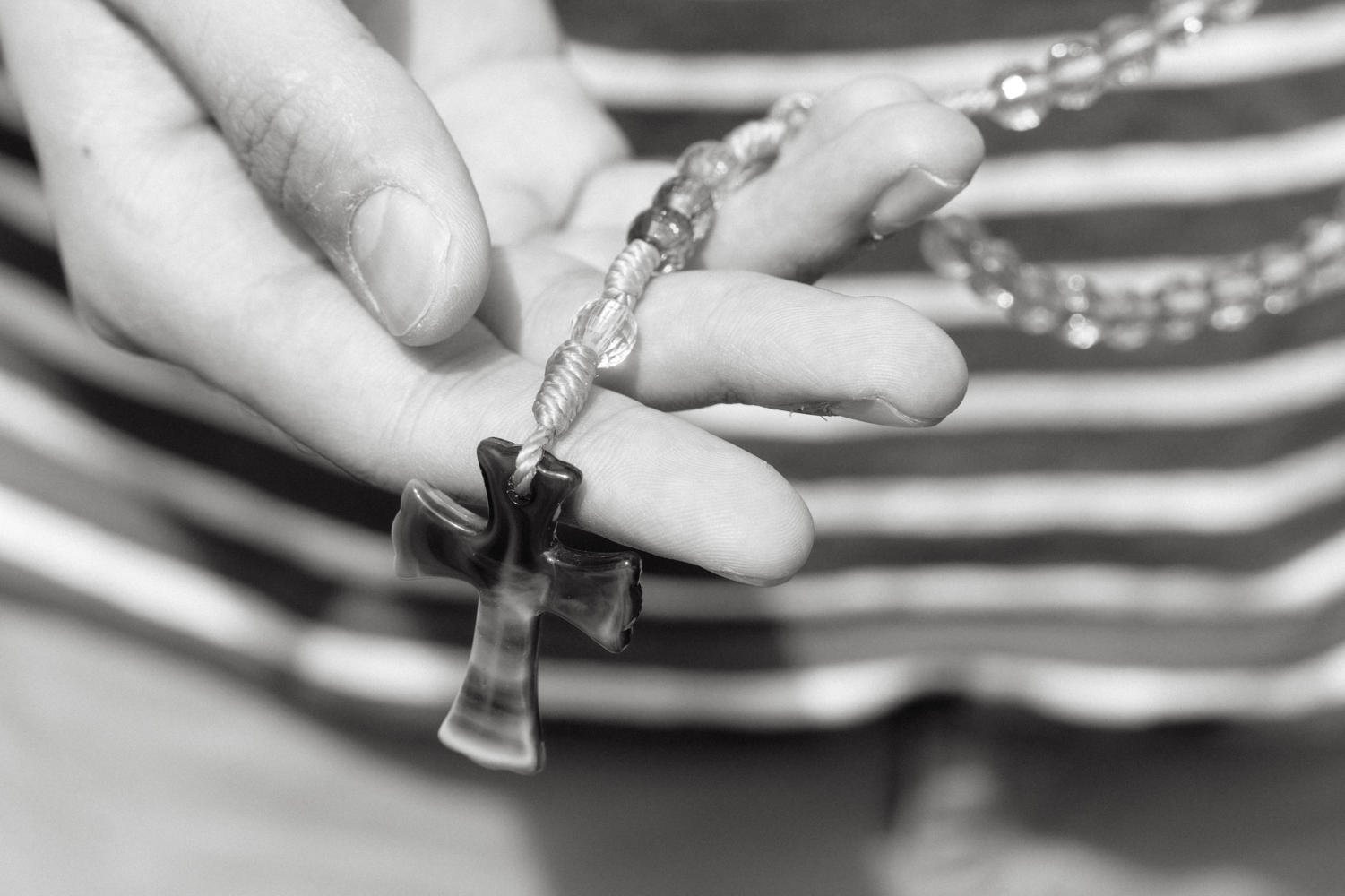 My grandmother gave me this rosary the last time I saw her when she visited the United States in 2012. It is handmade in the colors of the Venezuelan flag, and she had it blessed in the church I was baptized in. I'm not very religious these days, but I find myself holding it in moments of difficulty in my birth country, even though I essentially come from a place that doesn't exist anymore. I've always kept it bedside; nowadays another rosary I got when I visited my grandmother's home region in Spain keeps it company. It's a way to remain close to my culture, my roots, and, most importantly, my grandmother, even though she is thousands of kilometers away. —Jorge Clavo-Abbass
---
Elizabeth Brandon, jewelry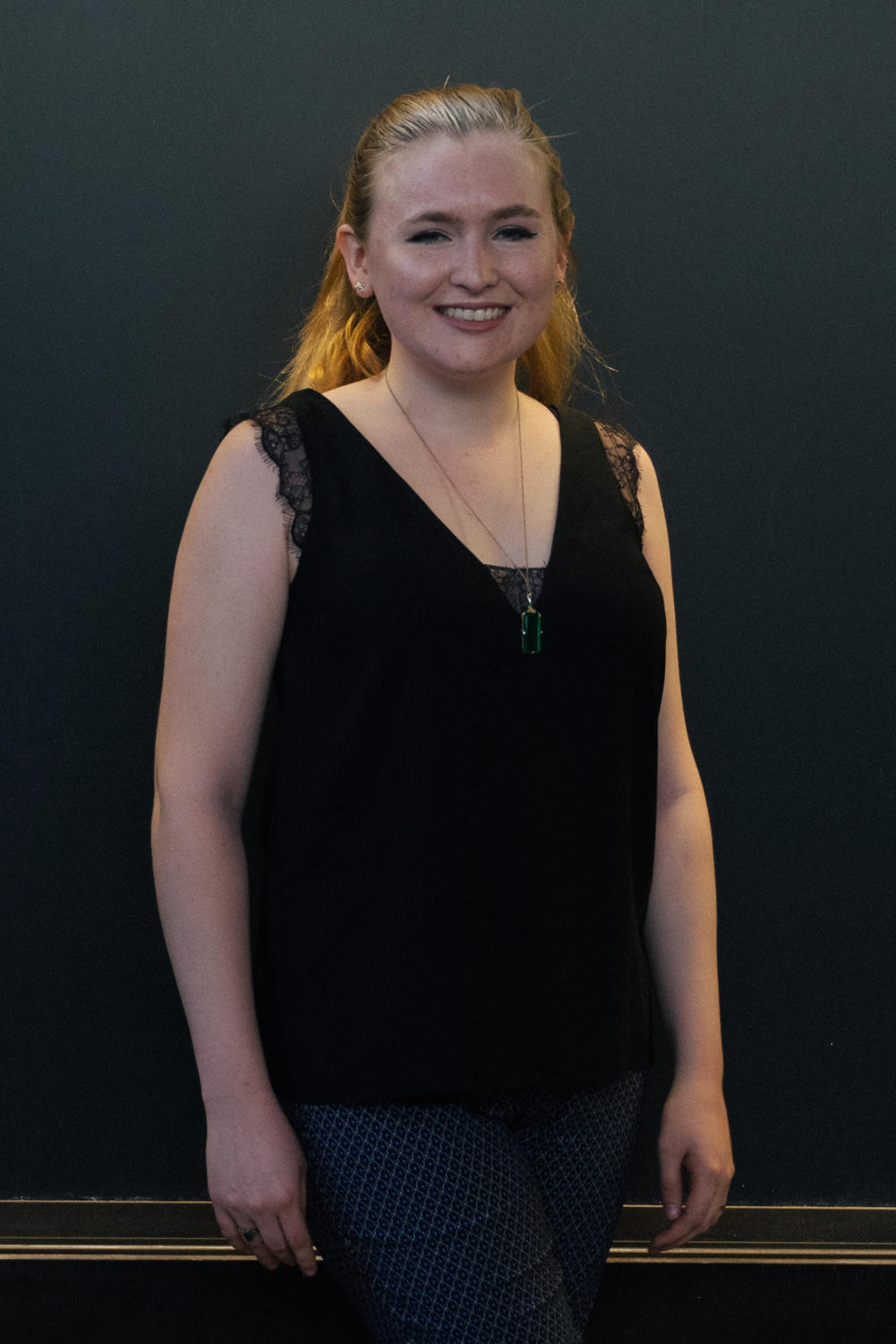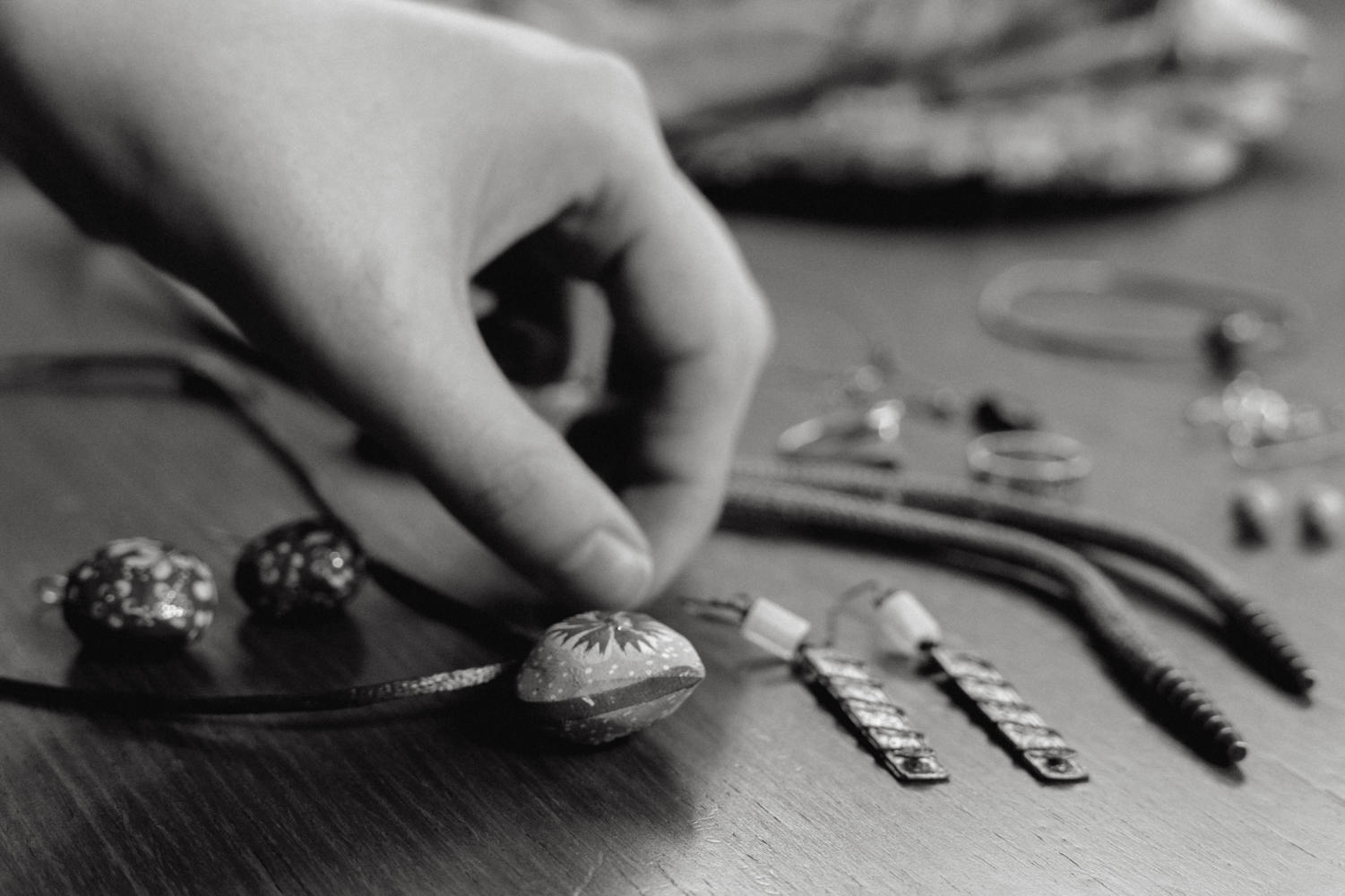 My jewelry collection is really meaningful to me because each piece has a bit of my personal history. A heart-shaped alebrijes necklace my host mom in Oaxaca gave me; one pair of serotonin earrings from when I started learning about mental health; a necklace with an Eleanor Roosevelt quote that I got for fifth grade graduation. I like to wear them to remind myself of who I am. —Elizabeth Brandon
---
Giovanna Decastro, cactus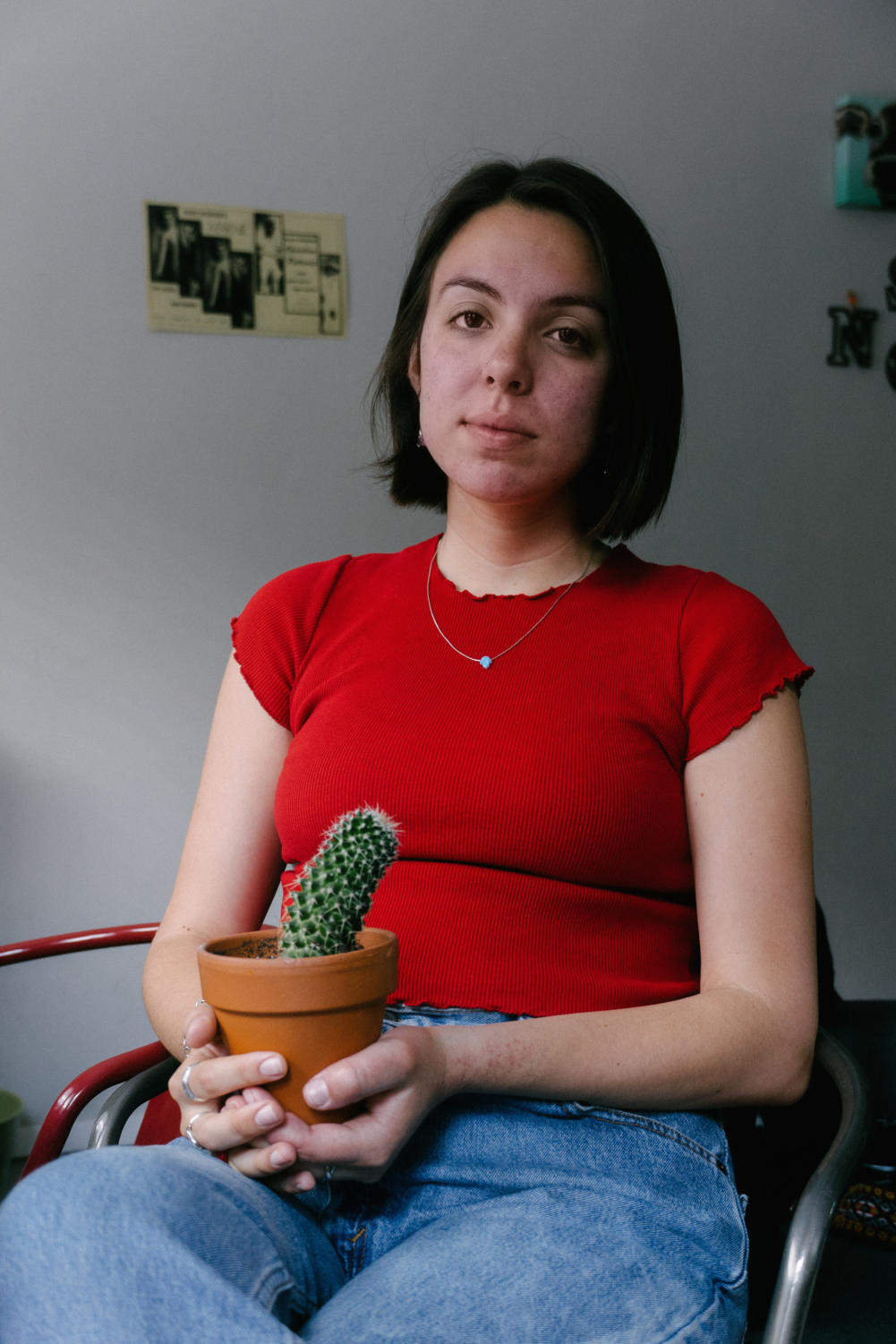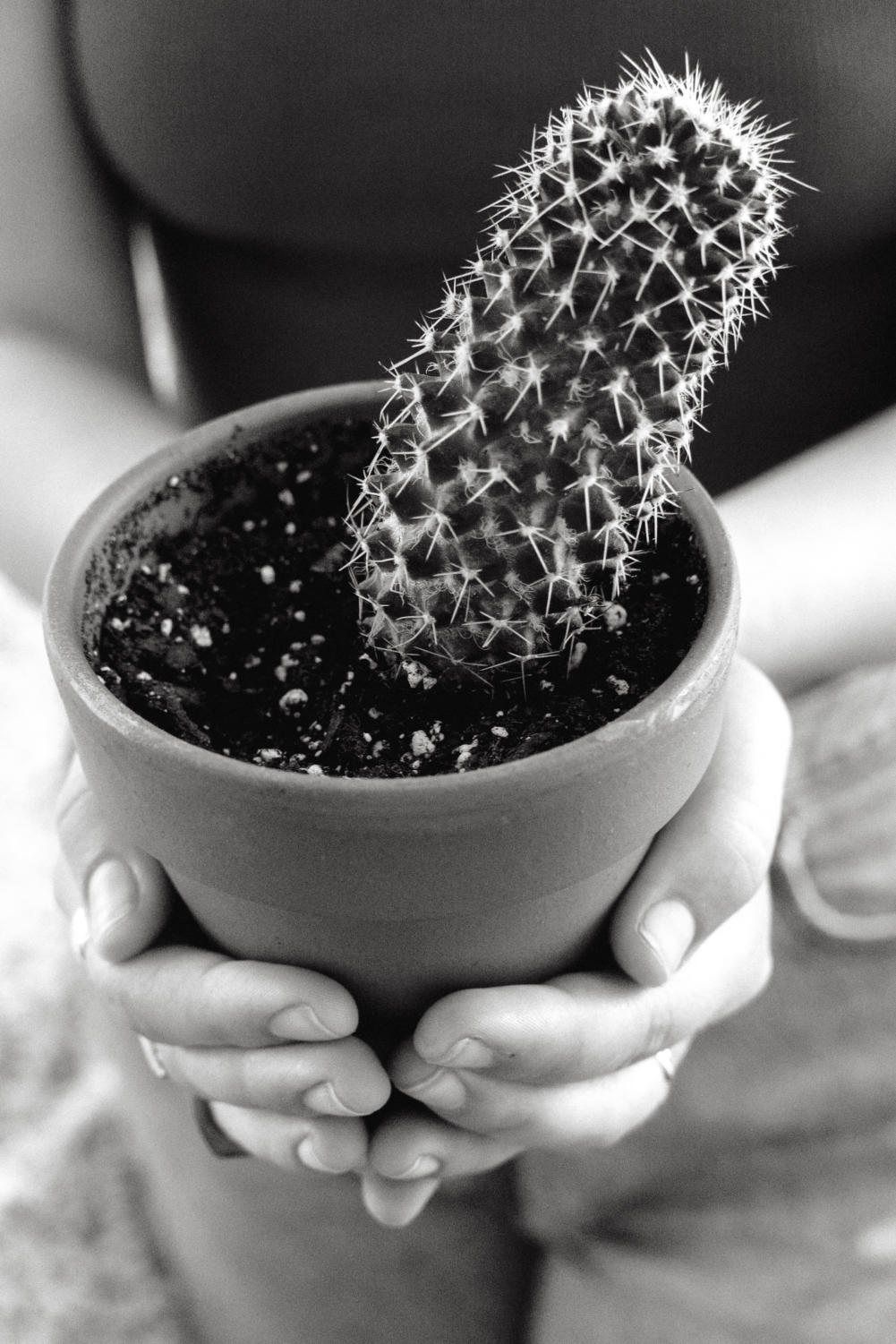 I got my cactus at a fair on the quad early first year, and thought it would be a cute decoration until it inevitably died. But when the school year ended and I flew home for the summer, I left the cactus on a windowsill in my house lounge with a Post-it note saying who it belonged to and asking passersby to please let the cactus be. When I came back, it was still there (and still alive)! I brought the cactus with me when I moved off campus, and my roommates took care of it when I left Chicago for six months (spring study abroad, summer internship elsewhere). Only at the start of fourth year did I realize how much my cactus had grown since I first got it, and I plan to bring it with me on my next move! —Giovanna Decastro
---
Cole Martin, hat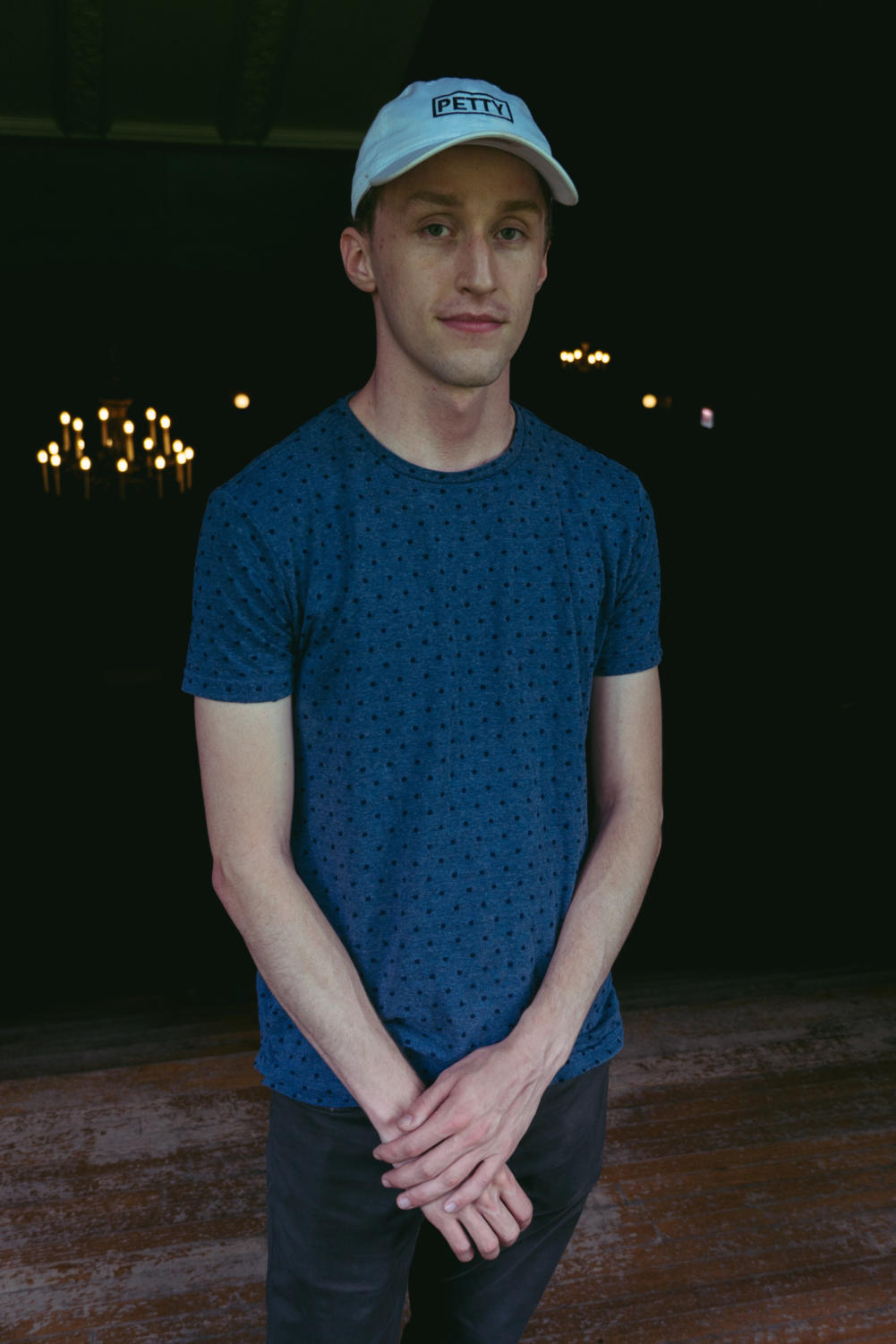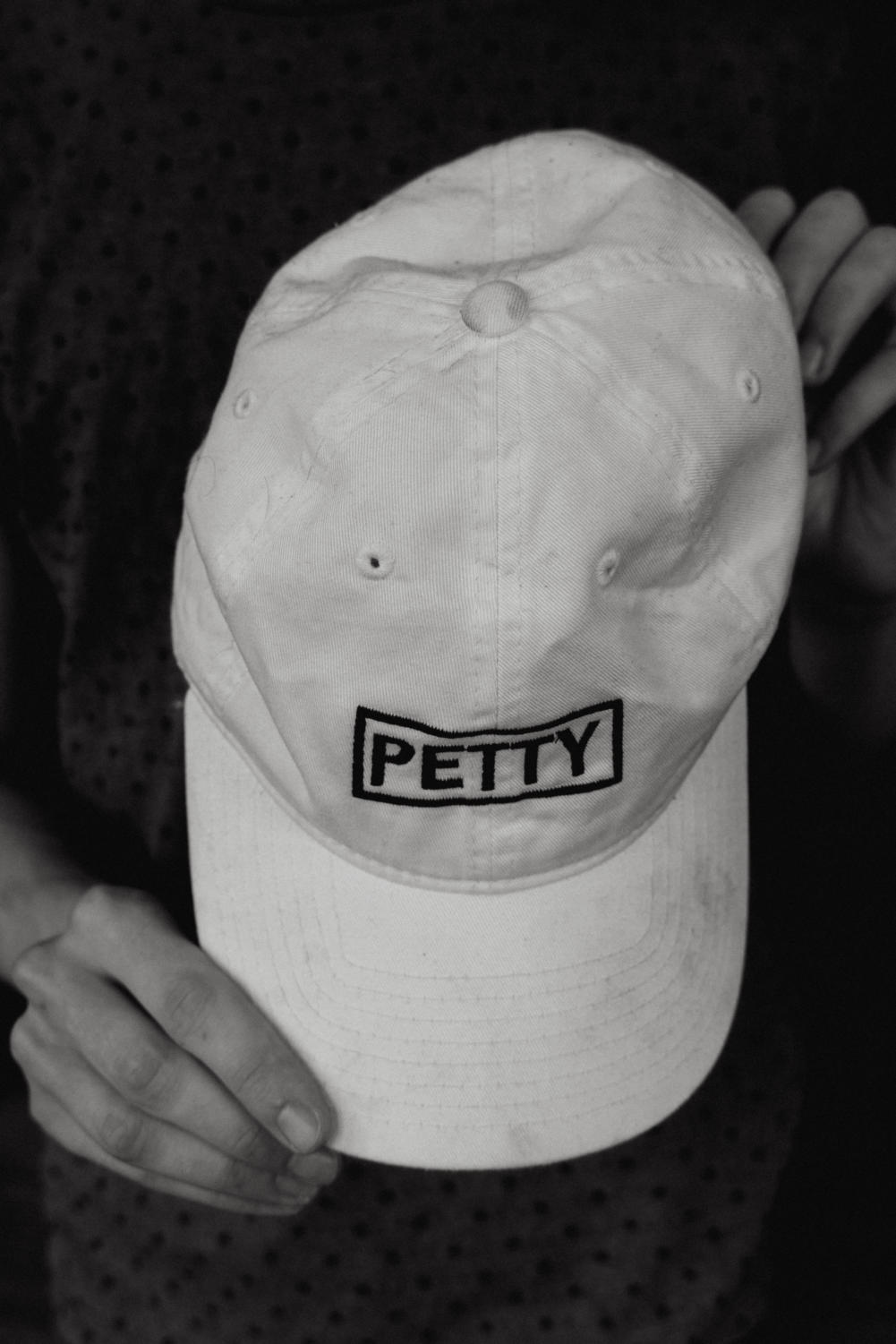 I was just starting as head editor on the Viewpoints section at the end of my first year, when my more experienced co-head Sarah Zimmerman gifted me this absurd hat. Viewpoints editors face pretty constant criticism from much of campus, which can often be pretty isolating. I wouldn't have been able to lead the section for as long as I did (three years) without support from my fellow editors. Sarah and I used to always joke that we'd have to be "petty" in the face of opposition, doing our jobs and holding to our beliefs and rolling our eyes at the more obnoxious critics. So, this hat was a culmination of that, a reminder to stick to our commitments but also not to take ourselves too seriously. (Plus, the best Viewpoints columns over the years have often been those that were scathing, unforgiving, and just a little bit petty.) —Cole Martin
---
Emily Feigenbaum, boots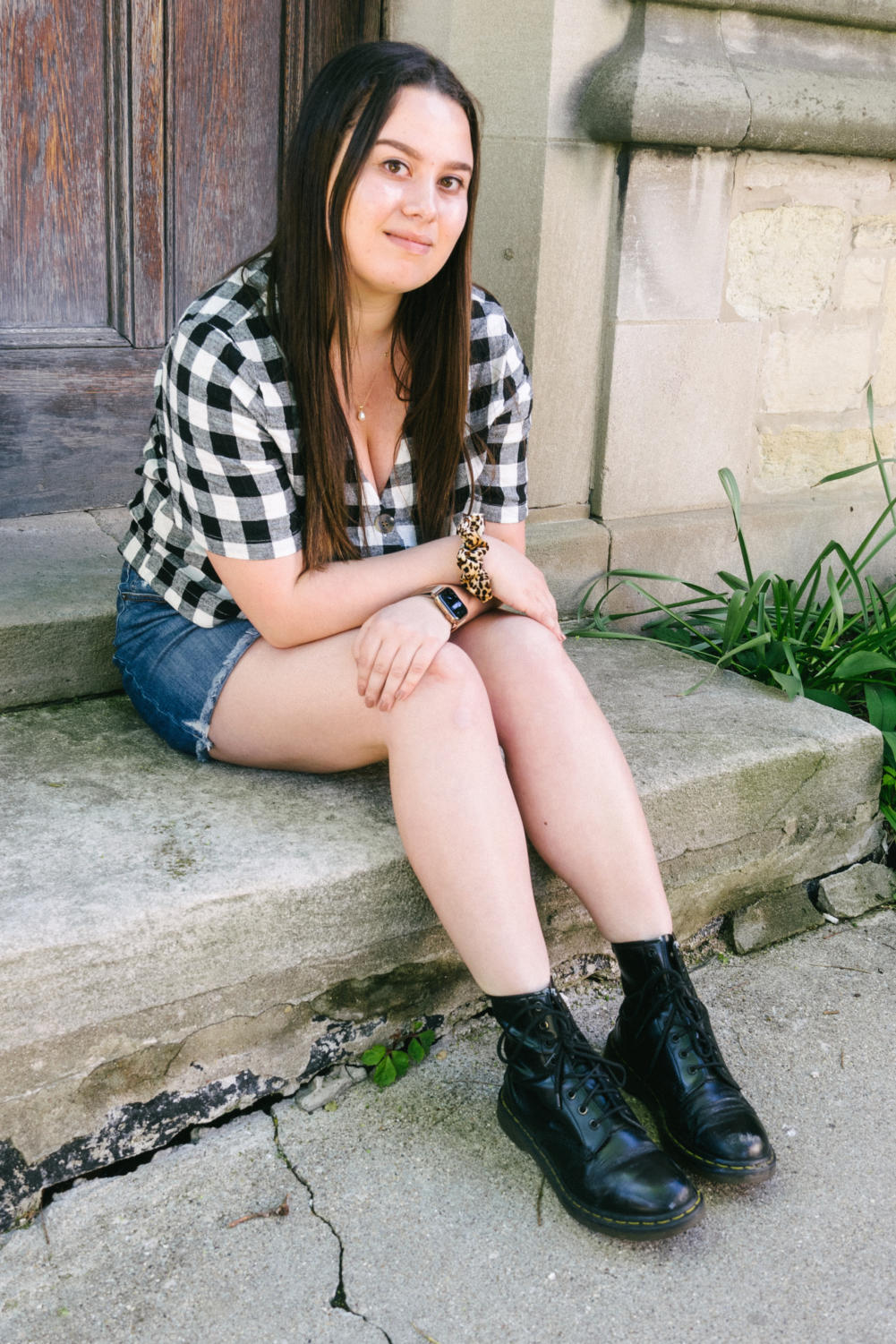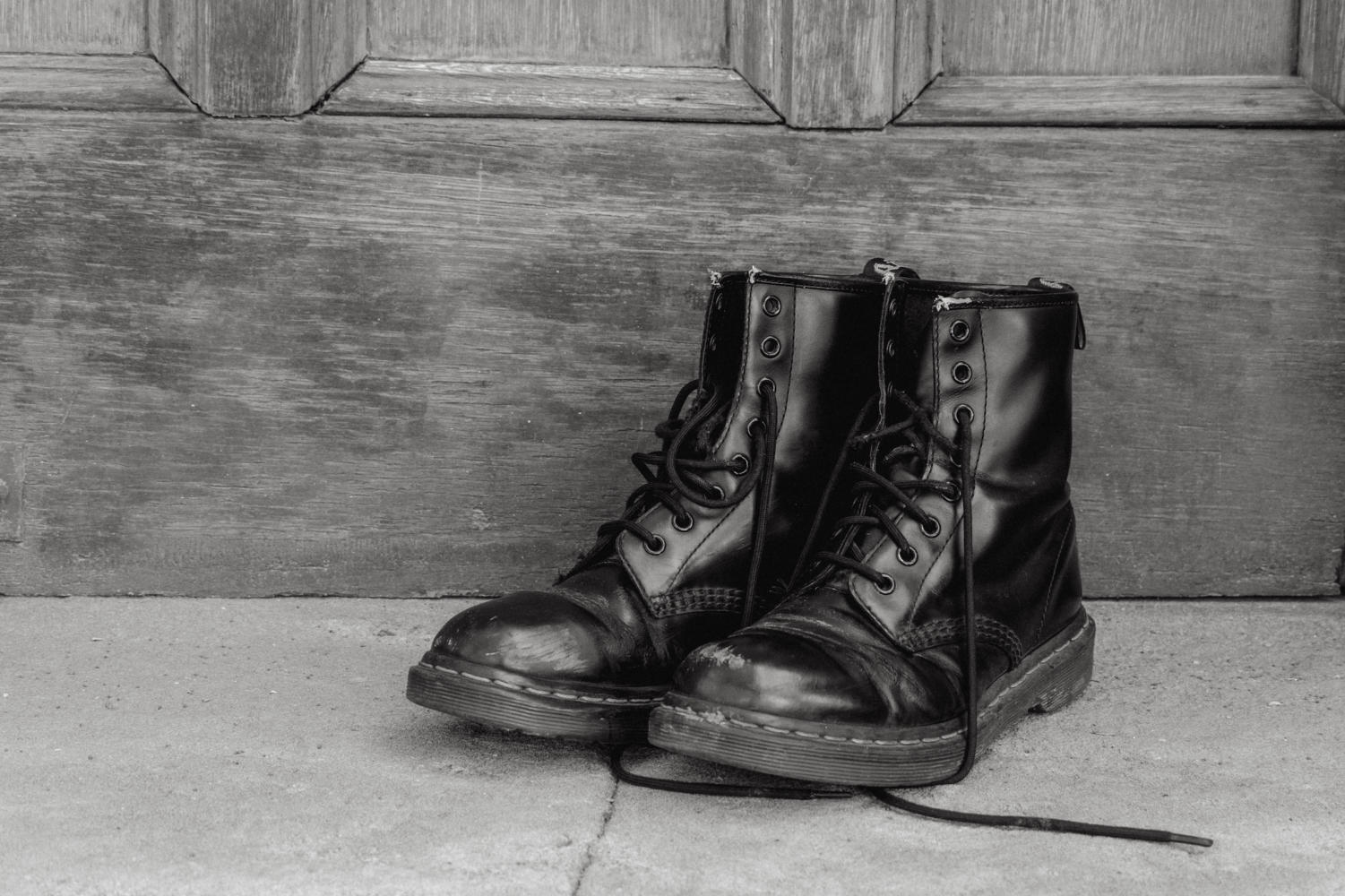 I was wearing my Doc Martens when I found out I was accepted to UChicago. I wore them when I visited campus during prospie weekend, and I wore them the day that I moved into my dorm at the beginning of first year. They've been on my feet throughout the last four years of endless Chicago winters, late nights at the Reg, coffee dates with friends, and brisk walks from class to class. I should probably just get new boots, but I'm attached to these because of the countless memories they hold. —Emily Feigenbaum
---
Urvi Kumbhat, cups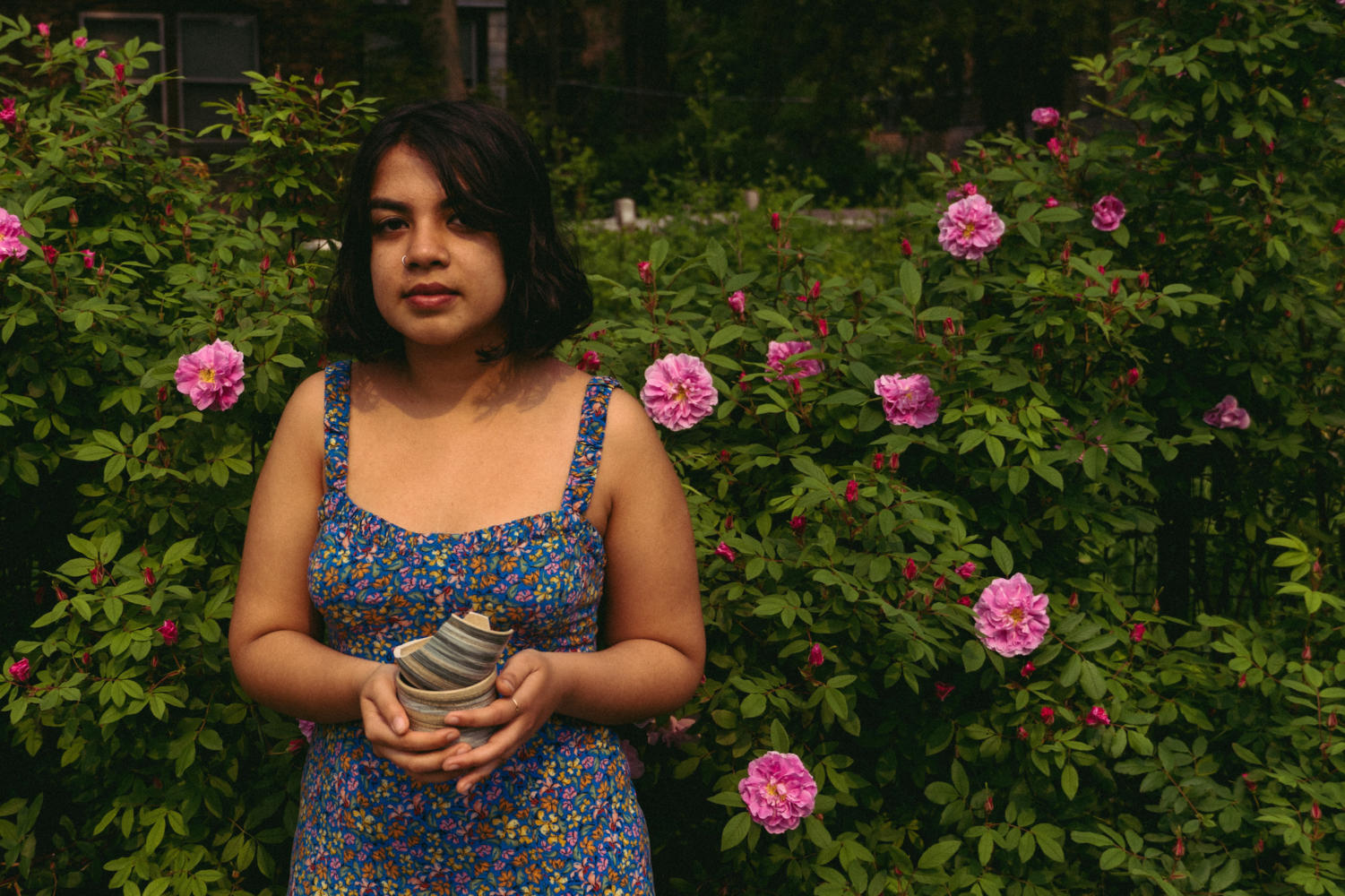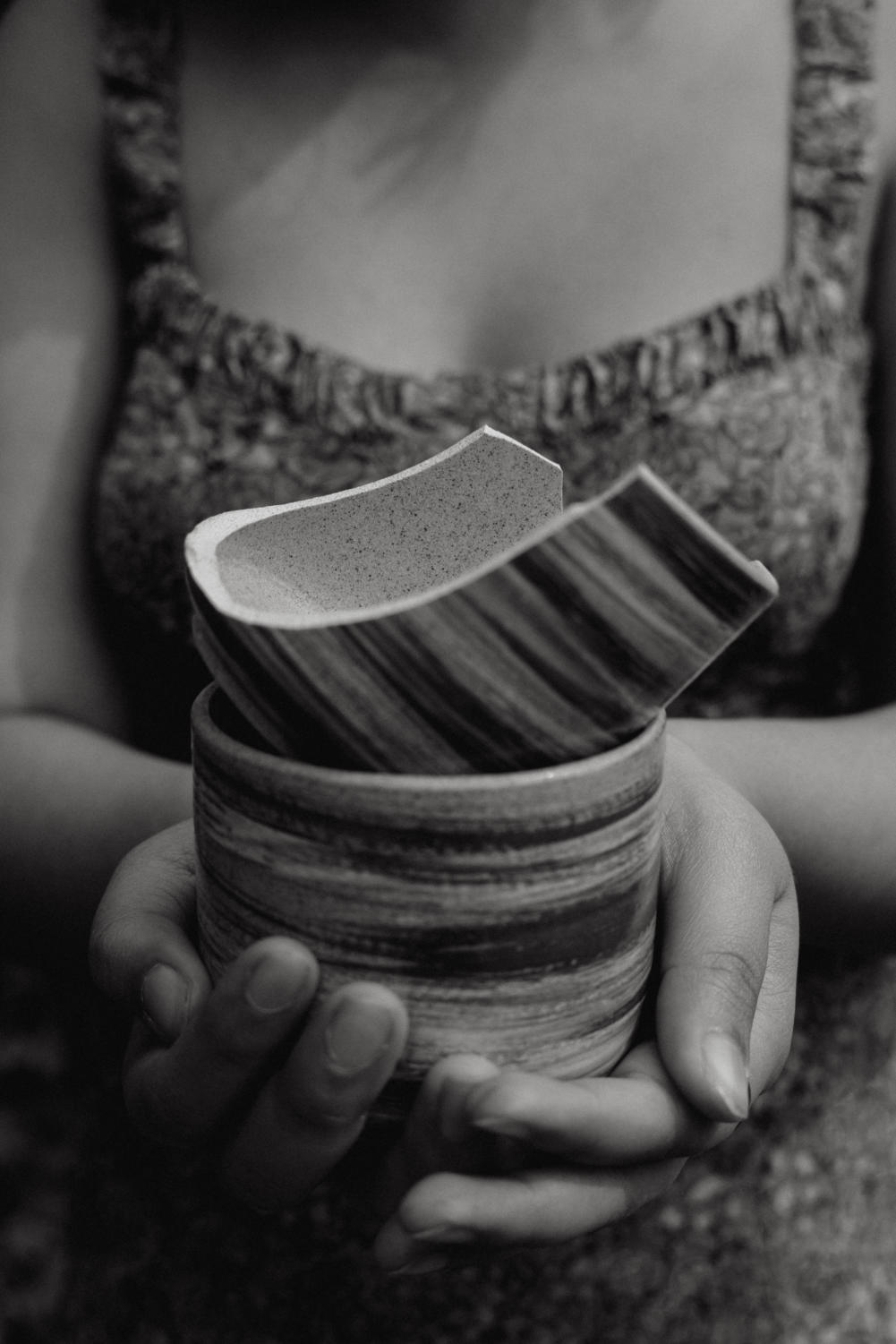 My mother bought me these matching cups right before college—and they felt so adult. These cups were the first utensils I ever owned, and they reminded me of my mom and of home. One of them broke because I am the clumsiest woman to ever attend UChicago, but, like a true hoarder, I repurposed it. It's now a catch-all for all the pieces of jewelry I can't be bothered to put away, which is somehow even more adult. I'm pretty sure it will stay on my side table forever—a reminder of college and something to keep me accountable to my best #adult self post-grad. —Urvi Kumbhat
---
Isaac Johnston, champagne bottle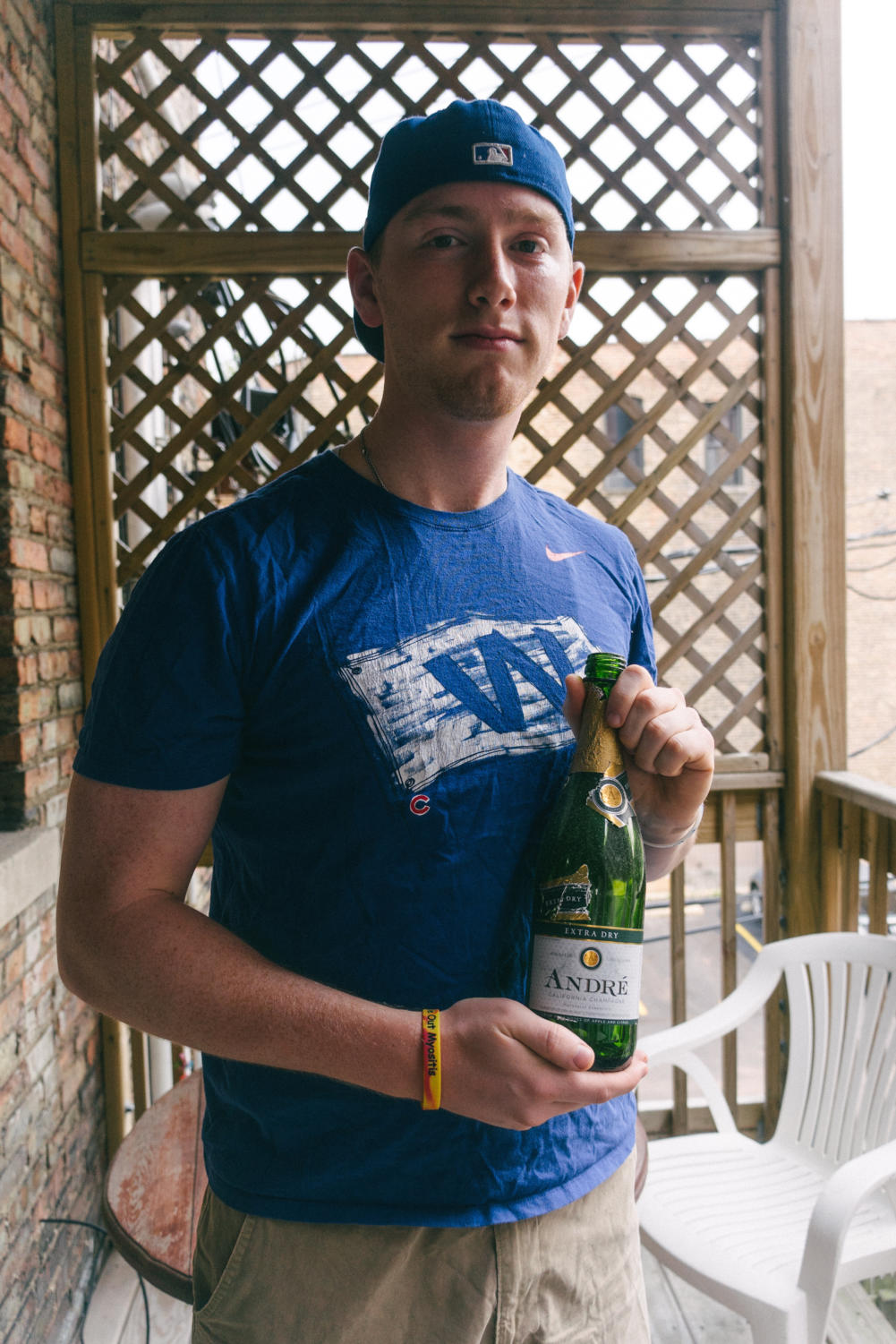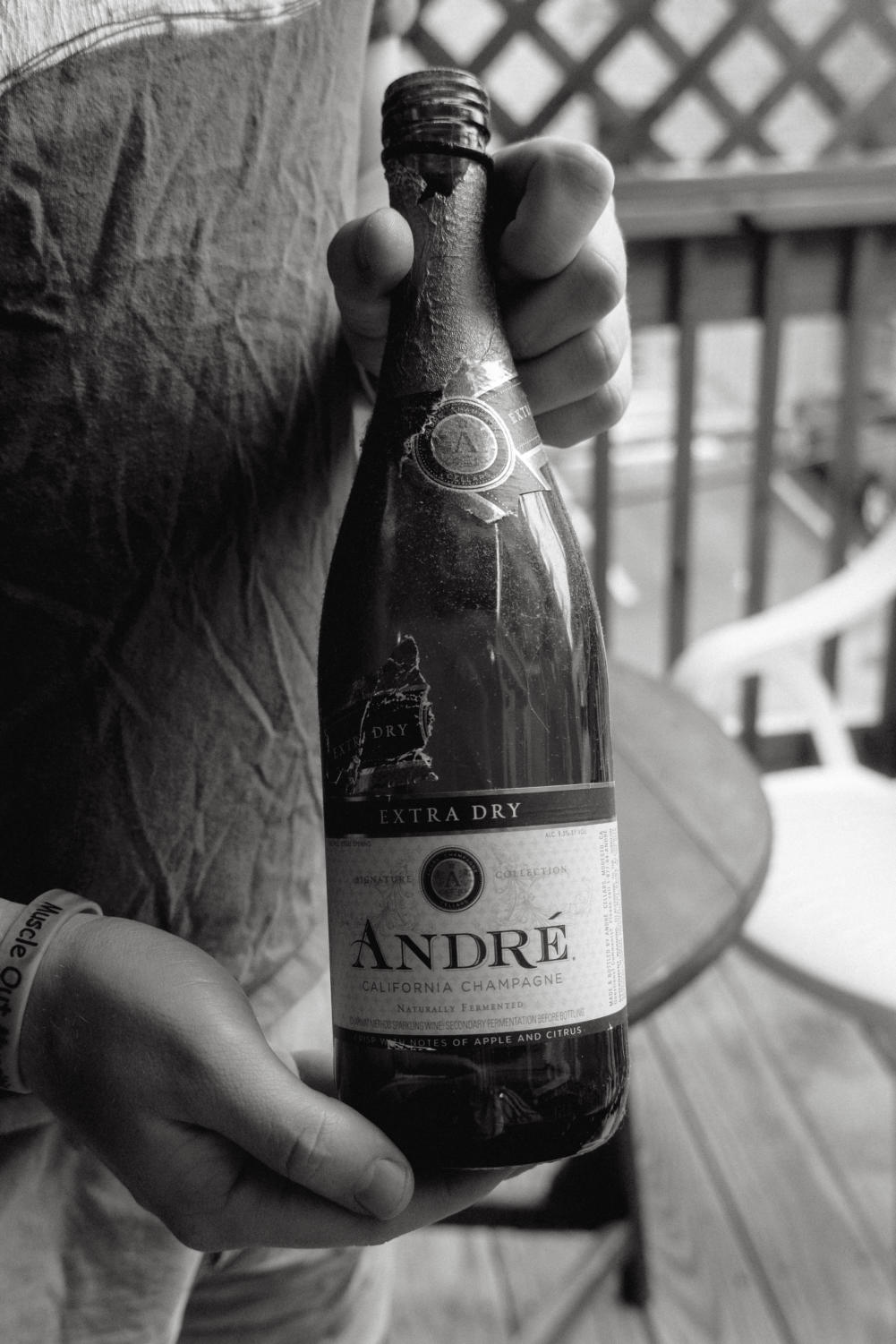 This is the champagne bottle I popped at 11:47 p.m. on November 2, 2016, after the Cubs won the World Series for the first time in 108 years; it was the greatest day of my life. After growing up on the North Side of Chicago, I wanted to get out of the city and the Midwest for college. UChicago ended up being the best fit for me, so I stayed, which I wasn't that mad about since the Cubs were just beginning to get good with their youth movement led by Kris Bryant and Anthony Rizzo. Going to school in Chicago allowed me to watch one of the World Series games with my dad and go to the record-breaking parade that Friday in Grant Park, memories I will cherish forever and tell my kids about. Witnessing the greatest era in Cubs history, a playoff run each year of college (three times to the National League Championship Series), has impacted the completion of my schoolwork during each fall quarter but is something I wouldn't give up for the world. The bottle of champagne reminds me of that night, but even more so reminds me of this city which I love so much and I've gotten to show to people the last four years. Exploring the city with people new to the Midwest has been a joy, and whenever I say hello to a stranger on the street or yell "ope!" from the back of a classroom, I remember why I'm so proud to be from the Midwest and go to school in Chicago. —Isaac Johnston
---
Andrew Cohen, tapestry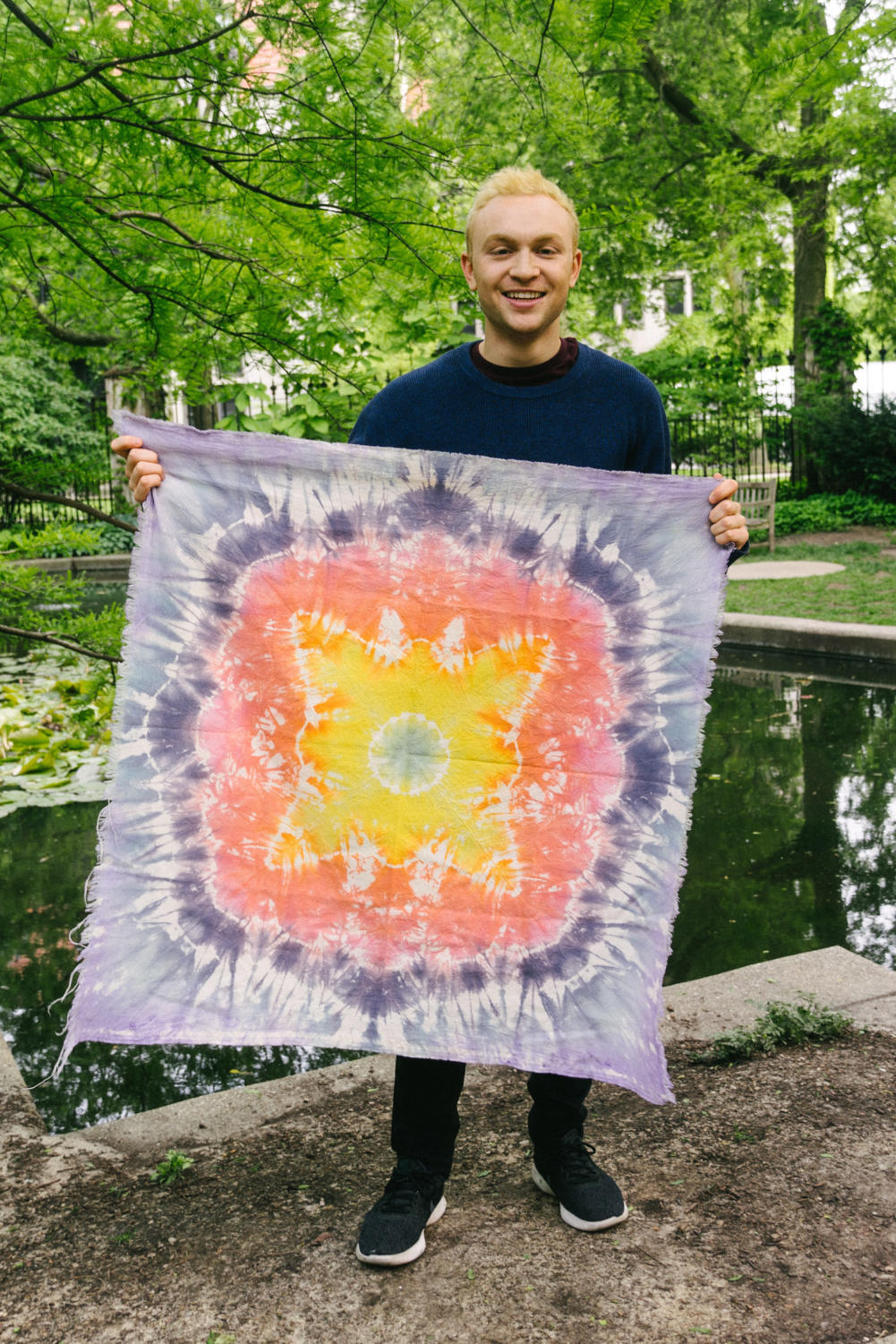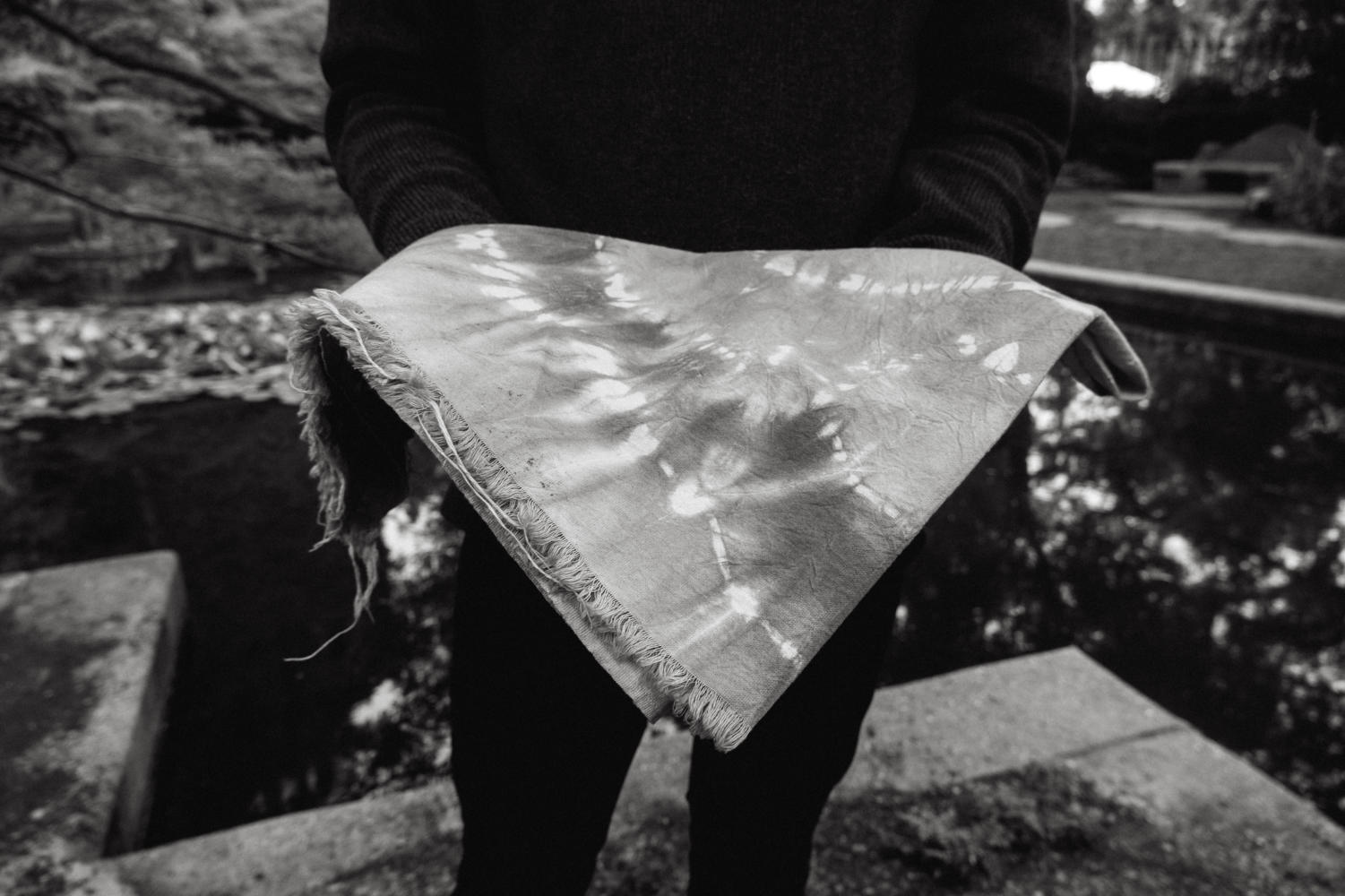 This was the first tie-dye tapestry I made—one of the many that decorated my second- and third-year apartments. In stereotypical fashion, throughout my time in college, I became fascinated with stoner culture. I loved the art, I loved the music, I loved the dancing. I'd like to think that my tastes have matured since my tie-dye days. Nevertheless, I'm thankful that my life was full of such color throughout my time at UChicago. —Andrew Cohen
---
These keepsakes serve all sorts of purposes, come from different places, and operate in countless ways, but what they all share is their ability to remind and allow their owners to relive the moments in their lives they never want to forget.