How does art engage with tragedy?
This was the uncomfortable question that, in the wake of mass shootings in Dayton and El Paso, cast a heavy pall over last weekend's Lollapalooza. Beneath the excesses and revelries of the four-day music festival ran a tense undercurrent—the police visibly stepped up its checks and security presence in Grant Park by Sunday, and the Illinois National Guard roved the grounds in heavy patrol cars.
In response, many of the weekend's performers cast a critical and unflinching eye on the gun violence epidemic in America, choosing not to shirk away from the issue. Atlanta rapper JID achieved the impossible and compelled his raucous, youthful audience to observe a moment of silence for the weekend's victims before his Sunday show at the T-Mobile stage. An hour later, New Orleans blues-rock outfit The Revivalists performed "Shoot You Down," their anti-gun violence single from last year, in front of a large orange banner that read "End Gun Violence." Perhaps the most direct plea for change came from Grammy-winning country artist Kacey Musgraves, a Texan native, who commended a huge crowd for their bravery in showing up in droves to Lollapalooza despite the shootings. "Somebody, fucking do something!" she pleaded exasperatedly before breaking into her hit song, "Rainbow."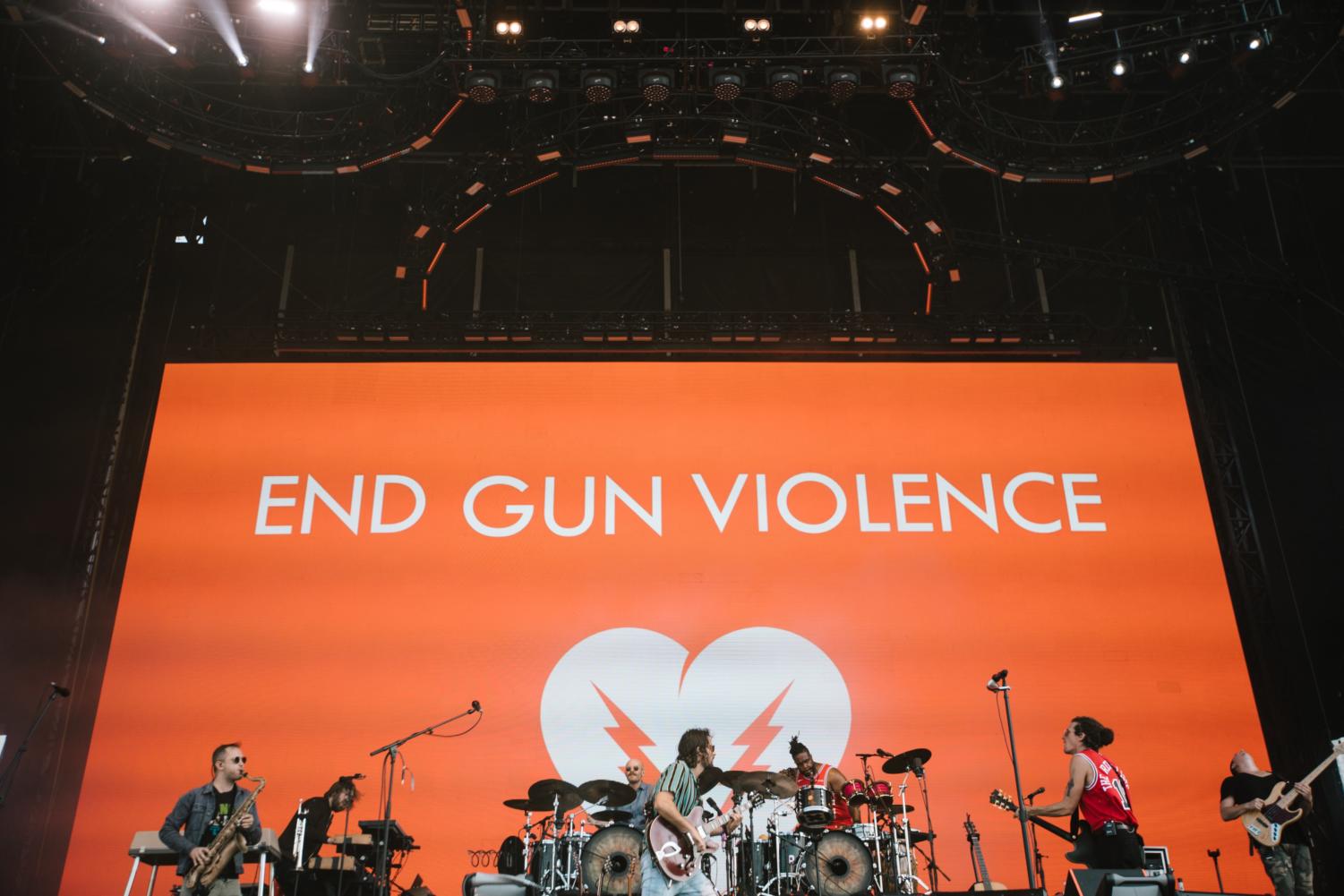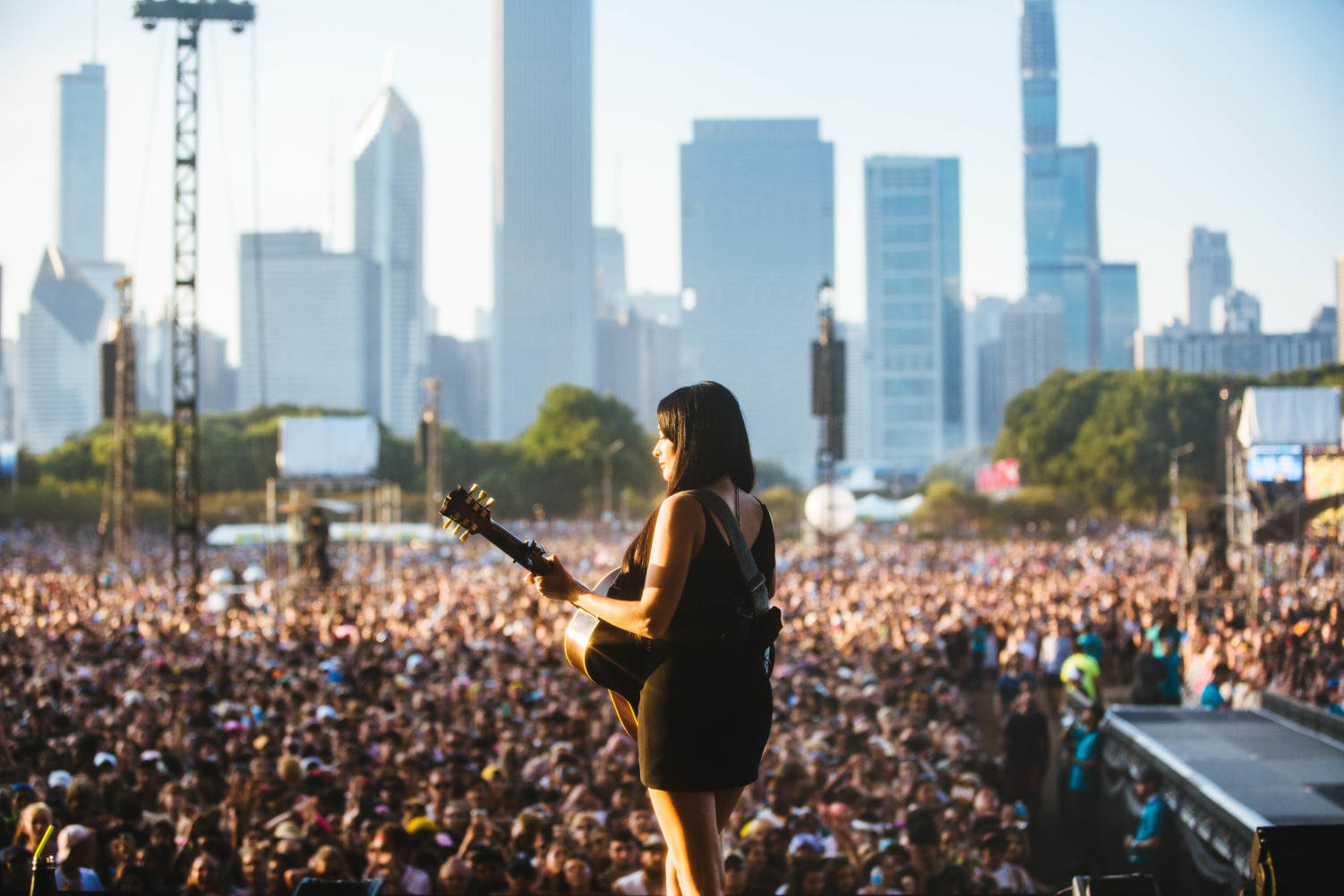 Nor were the politics of the weekend merely limited to gun control. British punk rock quintet IDLES, who are only just beginning to get much-deserved critical attention on this side of the pond, advocated for a litany of issues—ranging from immigration ("the best thing that has ever happened to our country and yours") to workers' rights to political reform—during a pulsating, adrenaline-soaked set. "This is what a feminist band looks like," snarled Joe Talbot, the band's heavily tattooed and grizzled frontman, before playing "Mother," a song about the gender pay gap. On the same stage four hours later, the incomparable Janelle Monáe celebrated the political virtue of weirdness and individuality, repeatedly foregrounding her own identity as a Black, queer woman from Kansas City. "I'm sick and tired of Republican men in the White House!" she yelled to a jam-packed crowd before launching into "Django Jane," her unapologetic feminist rap anthem from 2018's acclaimed Dirty Computer.
Nevertheless, the political gloom of the weekend never once threatened to overshadow the sheer artistic quality on display on all of Lollapalooza's seven stages. Exceptionally seasoned performers like Ariana Grande and Tame Impala proved more than appropriate headliners, each of them delivering consummate, profoundly entertaining live sets that left many an emotional audience member in tears. Despite not locking down headline slots, both 21 Savage and Lil Wayne managed to shut down South Grant Park with rocking audiences that sang along to every word of every one of their songs. And Monáe arguably delivered the standout performance of the weekend, complete with choreography, dance-offs, and costume changes. One wonders how on earth she was not billed as a headliner.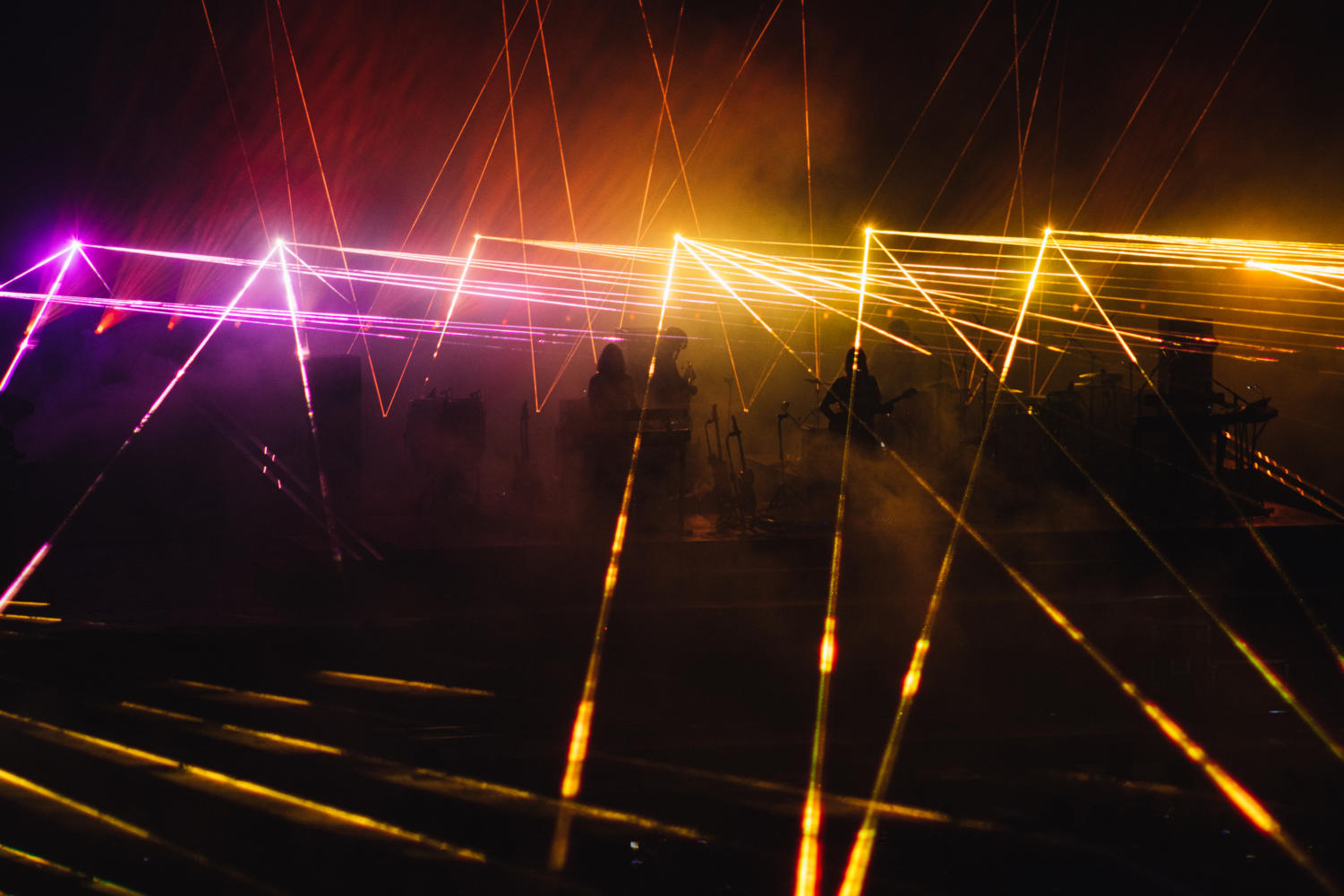 Beyond the stardust of the year's lineup, promising young acts such as Omar Apollo and Sam Fender, both Lollapalooza newbies, looked extremely comfortable playing the early afternoon slots on Friday and Saturday respectively at the main Bud Light stage. Meanwhile, Norwegian indie pop outift Boy Pablo and rising R&B star Joji (who has reinvented himself since the good old days of Filthy Frank, for those of you who, like me, grew up on dumb YouTube videos) both saw turnouts far larger than anticipated; yet, both acts performed excellent sets without the slightest trace of apprehension. A personal favorite act of mine was Los Angeles–based indie alt-rock band Liily, who played a violent, thoroughly energetic set to a crowd of about 100 people at the BMI stage on Saturday. This was a set dripping with unceasing, carefully channeled aggression and intensity—no mean feat even for the most experienced of bands, let alone for a band barely out of their teenage years.
Through it all, no matter how big or reputable the act, there was always an element of starry-eyed wonder at playing at one of the world's biggest music festivals. "You have no idea how long we've been wanting to play this set," said Tame Impala's Kevin Parker at the end of their Friday headline slot at the Bud Light stage. In an exclusive interview with The Maroon, Liily likewise took a second to reflect on the incredible privilege of becoming newly-minted Lollapalooza veterans. "You have to take a second and appreciate it," said Liily drummer Maxx Morando. "We're really grateful to be even able to play at something like this, and even just any festival or any show. It's very humbling."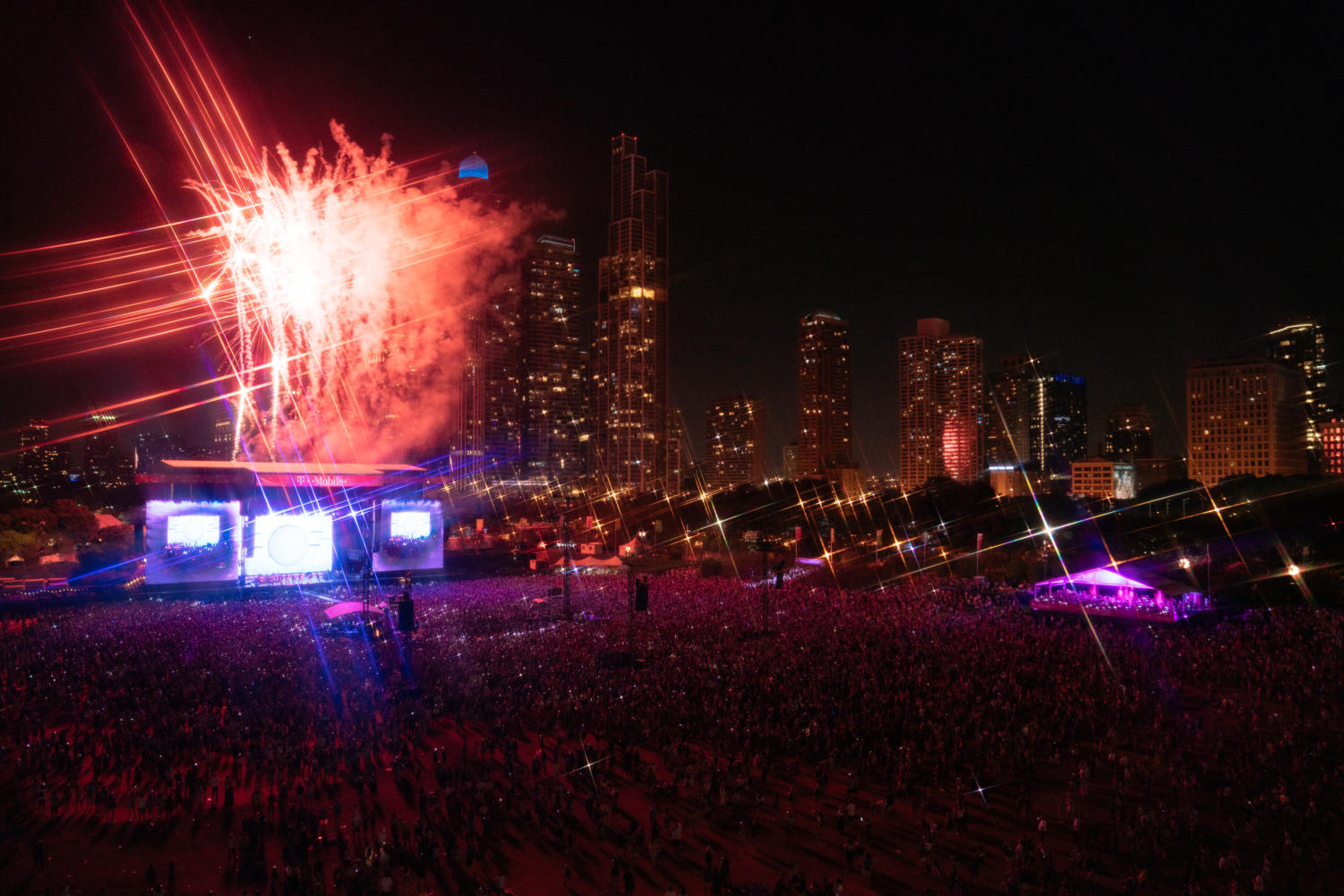 Maybe there is something in this wonder which we can all take to heart, given the repeated onslaught of tragedy around the country. There is a genuine celebration of human life and verve when a band like Twenty One Pilots stop their set halfway to let the security personnel engage in a dance-off, or when Rich the Kid offers a four-day backstage pass to a teenager who tried to rush down the entry barrier with a prosthetic leg. And perhaps it is only in foregrounding this celebration and this gratitude for everything human life has to offer that we can begin to actively mobilize against the very problems that seek to undermine it.