New Trader Joe's Opening; MSI Gets Renamed; Hospital Nurses Vote to Unionize | Newsletter for October 8
In this week's newsletter: The Hyde Park branch of Trader Joe's will open later this month, as the grocery chain's sixth location in Chicago.
Good morning. It's second week. ☀️
Mark your calendars: The Hyde Park branch of Trader Joe's will open at Lake Park Avenue and 54th Place on Friday, October 18th, at 9 a.m. The anticipated opening will replace a shuttered Treasure Island as the chain's sixth location in Chicago.
Ken Strikes Again: The Museum of Science and Industry will be renamed following a $125 million donation — the largest in its history — by the Kenneth C. Griffin Foundation. MSI's change takes place just two years after UChicago's Department of Economics was similarly renamed, and five years after Harvard College (also similarly) renamed their Financial Aid Office. Griffin, who is CEO of Citadel, has spread a portion of his 12.6 billion dollar net worth around the greater Chicago area, and has attached his name to several civic institutions — some of which are below:
Kenneth and Anne Griffin Court
The Griffin Halls of Evolving Planet
Griffin Galleries of Contemporary Art
A new three-year joint JD/MBA program was created, "fully integrating" the Booth School of Business and Law School. This new program is intended to be an accelerated track for students, in comparison to the four-year joint program that currently exists.
A vote to unionize: In a 276-109 tally, nurses working at Ingalls Memorial Hospital — which is affiliated with the University's Medical Center (UCMC) — voted to form a union. This follows an earlier, rejected attempt by the nurses to organize, according to National Nurses United (NNU), which will represent them.
Nurses at the UCMC, also represented by NNU, recently conducted a strike to protest against staffing and security concerns.
The strike signified growing tensions between the union and UCMC over ongoing contract negotiations.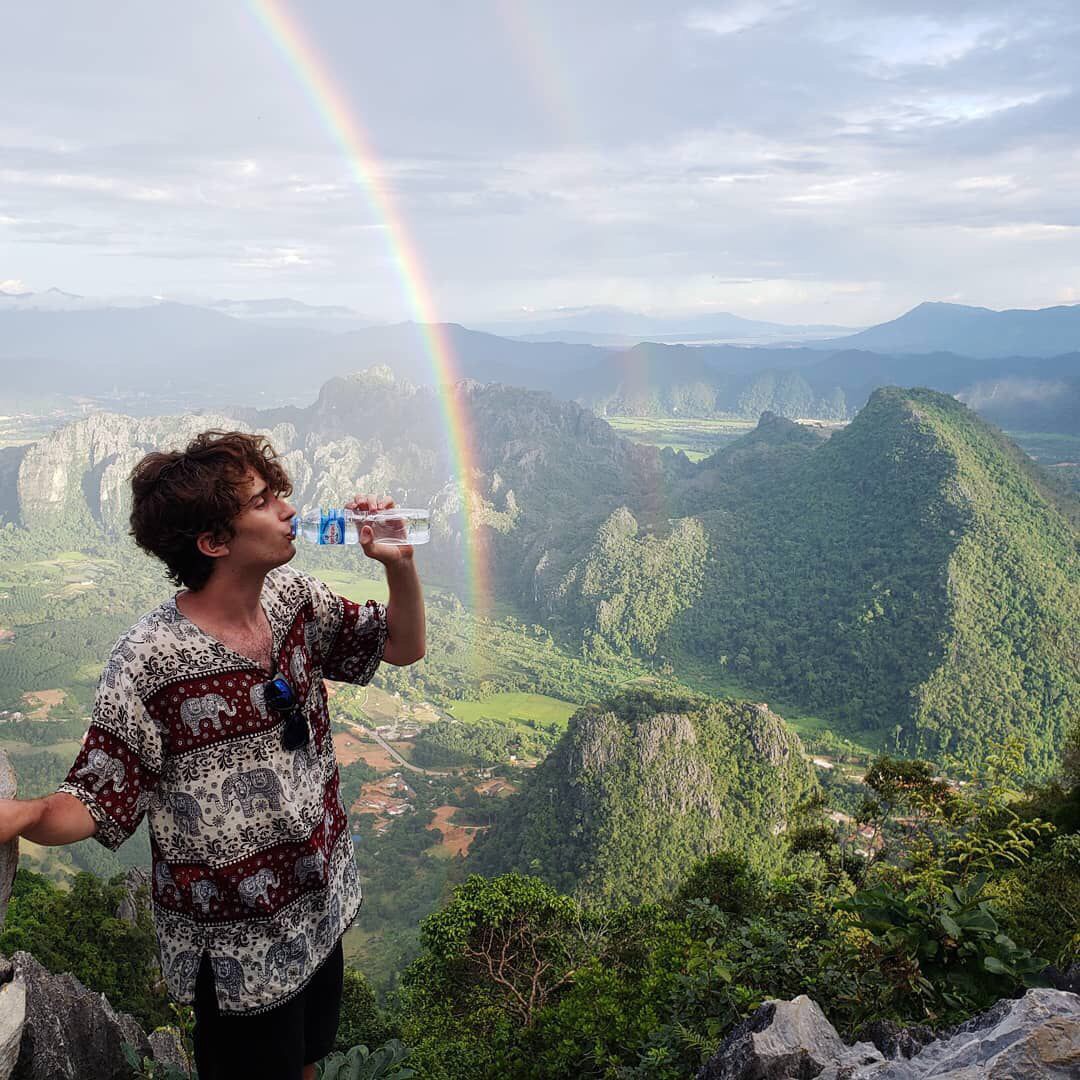 In memoriam: The Maroon sat down with friends of Asher Fausett, a student in the College who passed away over the summer while traveling in Vang Vieng, Laos. Fausett, a Near Eastern Languages and Civilizations major, was described by many as compassionate and eager to tackle life head-on.
"That's the thing I admired most about him," said fourth-year Claude Richoux, "how he would just help other people a lot and be very low-key about it."
"A lot of people…are willing to debate before they talk to you," said third-year Caleigh Stephens. "Asher wasn't one of those people." When it came to personal topics, too, Fausett was always attentive: "He made you feel listened to, in a very specific way."
---
There are no strings attached to the $625,000 grant urban designer and visiting University lecturer Emmanuel Pratt received a MacArthur Fellow. The fellowship is intended to support Fellows' personal or professional goals, without any oversight from the MacArthur Foundation.
Judge Allison D. Burroughs ruled in favor of Harvard University last Tuesday, rejecting the plaintiffs' claims that the College uses discriminatory practices against Asian-Americans in its admissions process. Boroughs's decision comes nearly a year after trial testimonies were heard, but the lawsuit was originally filed in 2014 by the nonprofit group, Students For Fair Admissions (SFFA). SFFA has already filed a notice of appeal in an effort to contest the ruling, according to the Harvard Crimson.
SFFA's lead counsel is Adam Mortara, a lecturer at the Law School. The Maroon sat down with Mortara for a profile last spring.
The case has brought national attention to debates concerning affirmative action policies. It's expected in part, that the ruling may go to the Supreme Court.
Subscribe at chicagomaroon.com/newsletter. Feedback via e-mail.