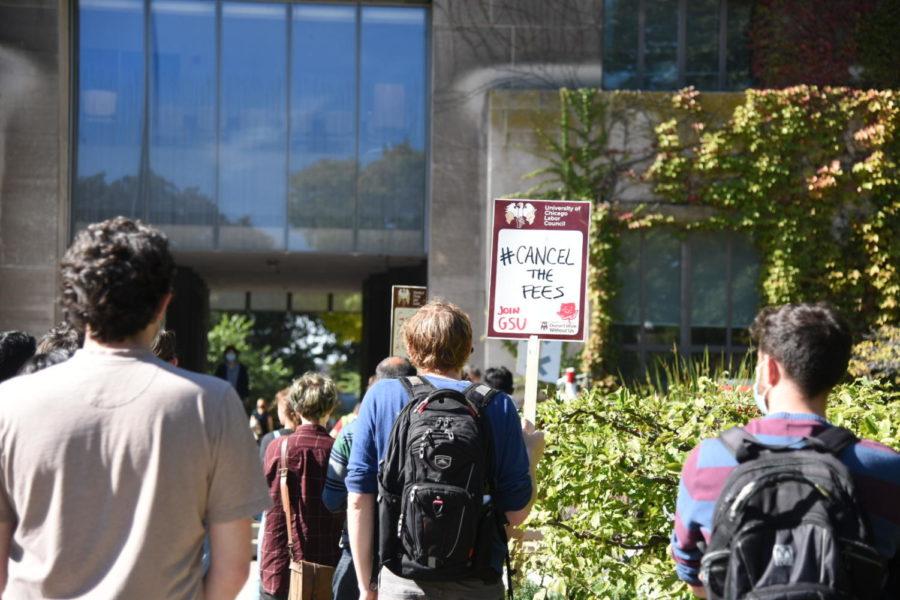 Andrew Goldblatt
Starting next autumn quarter, graduate students will no longer be required to pay the student services fee. The Tuesday announcement came after one year of Graduate Students United (GSU)'s organizing for reducing the fee.
The student services fee is a quarterly payment not included in tuition that goes toward supporting Campus and Student Life's services, such as UChicago Student Wellness, Student Disability Services, the Office of International Affairs, and UChicago HELP. It also funds recognized student organizations through the Undergraduate Student Government and Graduate Council.
The Division of the Humanities; Social Sciences Division; the Crown School of Social Work, Policy, and Practice and the Divinity School have agreed to cover the fee for Ph.D. students who do not already have a waiver.
The Physical and Biological Sciences Divisions began incorporating the student service fees into their funding model for Ph.D. candidates in autumn quarter 2021.
"We know that without a doubt, this is a result of our organizing over the past year," GSU communications secretary Laura Colaneri told The Maroon. "We're really happy that we've been able to put what amounts to a really material increase in money in our members' pockets."
Colaneri pointed out that graduate students will annually save between $1,200 and $1,600 now that the fee isn't being subtracted from their stipends.
The announcement was made the day before the student services fee for winter quarter was due. Colaneri was not surprised by the timing of the announcement given that GSU members who have boycotted the fee now collectively owe close to $100,000.
"I think it's not surprising that they decided to announce this right now, when we're really getting into gear for, frankly, making the administration not look very good," she said.
Last February, GSU organized a boycott of the student services fee in which nearly 500 graduate students pledged to participate. GSU demanded that the University reduce the fee from $416 per quarter to no more than $125 per quarter—a change that the University had implemented only for spring quarter 2020 as a result of remote instruction—and release information about how the funds from the fee are allocated across University services.
According to the bursar's office, "The Student Services Fee is assessed quarterly to support the many services dedicated to enhancing the quality of student life and campus activities."
"Each academic year, we are charged over $1,200 for an ill-defined and unchosen bundle of services. This fee is significantly higher than those paid at comparable universities," GSU wrote in a letter to fellow graduate student workers.
GSU members felt that the fee was particularly onerous during the COVID-19 pandemic, when services and facilities were either closed or operating at restricted capacity. "The student services fee…effectively taxes a financially and medically precarious graduate student body for services it cannot fully and safely provide," GSU wrote.