ICYMI: Two Gems From Last Year
A review of two albums, "Valentine" and "The Romance of Affliction," that were released last year.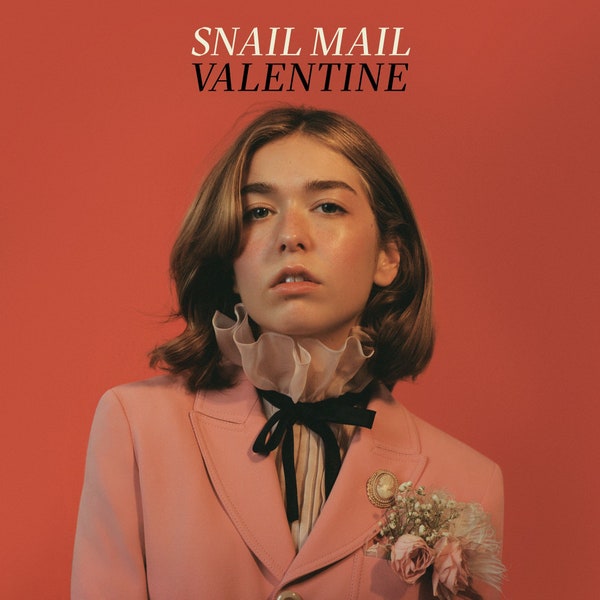 Snail Mail – Valentine (released November 5, 2021, Matador Records)
Snail Mail, the indie rock project of Lindsey Jordan, released their debut album Lush in 2018, showing great promise among contemporaries like Mitski, Lucy Dacus, and Phoebe Bridgers. While Lush is a mosaic of feelings and youthful longing, Jordan's long-anticipated sophomore release Valentine marks a shift toward more diverse instrumentation and, given the album's title, seductive cover art, and Jordan calling out to a lover on the lead single "Valentine," more obviously presents itself as an album about love.
Lindsey Jordan is no doubt a talented vocalist and songwriter. On the title track, she presents an almost hushed declaration that anticipates the themes of the rest of the record: "Let's go be alone where no one can see us, honey," she says over engulfing synth tones. Once the track explodes with percussion and driving guitars, Jordan raises her volume to deliver an impassioned, bold, and catchy hook. These impressive vocal performances are a hallmark of the record, and Jordan's heartwarming lyrics communicate passion and desire. With a sweet and airy tone, Jordan sings on "Light Blue," "Wanna wake up early every day/ Just to be awake/ In the same world as you" over a plucky acoustic guitar before her repeated mantras of "Nothing's gonna stop me now" and "I'm not going back" ring out – less a declaration of love and more an affirmation of commitment.
Jordan sings with a great sense of confidence, creating satisfying hooks that exude warmth. Her voice rises and falls on "Madonna" as she sings "I don't need absolution, it just hurts." The performance is stunning, contrasting well with the sharp instrumentation and showing great range over the album's tight 31-minute runtime.
The biggest flaw of Valentine, however, is that it lacks a clear sonic direction and character. The guitar plucks and bubbly synths on the title track quickly transition to driving bass and electronic flourishes on "Ben Franklin" before giving way to nearly entirely acoustic cuts like "c. et al." Strings and pianos dot tracks here and there, but the sudden presence and absence of particular instrumental motifs causes a somewhat disjointed listening experience, and Jordan's vocals feel a bit disconnected from the rest of the band as a result. Rather than seamlessly integrating with the instrumentals, she seems to float over them.
Valentine contains catchy songs with lovely vocal performances and a personal yet distinctly relatable feel, but as an uninterrupted listening experience, it is difficult to ignore the lack of consistent character in the instrumentals, no matter how well-crafted they are. That said, Valentine is one of the most heartfelt and easily enjoyable pieces of indie rock to come out of 2021.
7/10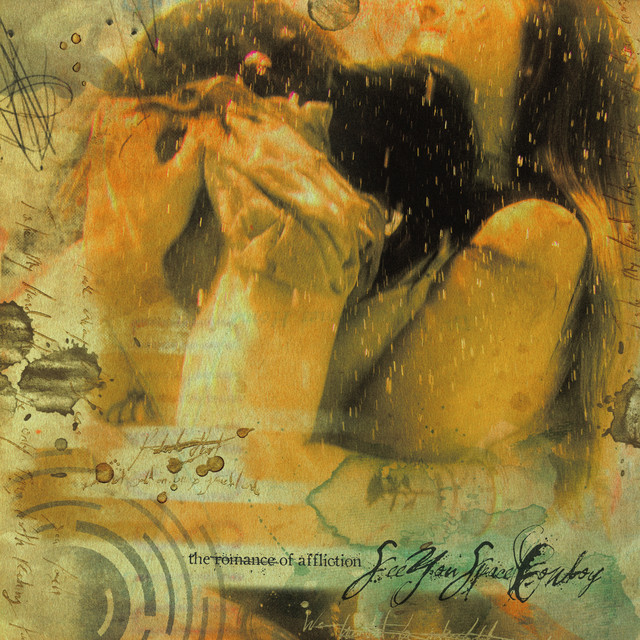 SeeYouSpaceCowboy… – The Romance of Affliction (released November 5, 2021, Pure Noise Records)
Metalcore has been a genre marked by aggression. Landmark albums like Converge's Jane Doe and Botch's We Are the Romans open with piercing roars and pulsating guitars, yet there lies a certain tenderness underneath it all; you'd hardly know it by listening to Jacob Bannon's piercing screeches on Jane Doe, but they communicate fragmented, poetic lyrics about losing touch with a former lover. Such emotional potency took shape in the early 2000s with post-hardcore bands like Dropdead, The Gorgeous, and Alexisonfire, which tapped into emo aesthetics to deliver distinct vocal and instrumental styles that became synonymous with Myspace and hair dye.
Nearly two decades later in late 2019, SeeYouSpaceCowboy… emerged with their debut album The Correlation Between Entrance and Exit Wounds among a metalcore scene that has largely lost its emotional lean, instead opting for in-your-face death metal-inspired aggression with albums like Knocked Loose's A Different Shade of Blue – the record is described by Alternative Press as "a declaration of war against the metal status quo." Frontwoman Connie Sgarbossa's roaring vocals take up much of the album, yet there is room to breathe with slow, acoustic cuts like "A Space Marked 'Escape'" and cleaner, quieter vocals, setting the band apart with its understated tenderness nestled between cutting, frenetic guitars.
The title of the band's latest sophomore effort, The Romance of Affliction, clues us into Sgarbossa's ongoing struggles with depression and drug abuse. "The record is about how we romanticize the negative and the darkness in our lives so much," she says in an interview with Kerrang. The lead single "Misinterpreting Constellations" makes this clear as Sgarbossa pierces stuttering guitars with a roaring, "All our failures are stars/ All precious and/ always known/ You'll still try to/ stomp out the brightest/ But something's/ gotta give." Her whiny vocals juxtapose the screams perfectly, as if she lets out a breath as she sings, "All the guilt/ Inside us/ Every touch and/ Every kiss/ I'm still singing your praise in the end."
It is no surprise that The Romance of Affliction conjures nostalgia; the new addition of clean vocals from bassist Taylor Allen and guitarist Ethan Sgarbossa coupled with Connie's screams allude to classic early 2000's emo. It reeks of hair dye and sounds like a Myspace profile, yet the record never relies on the established norms of its predecessors; in fact, SeeYouSpaceCowboy… reinterprets and reinvents these sounds to create an entirely unique listening experience and to tell a story that is wholly theirs. The album begins just as the classic metalcore albums of the early 2000s did – with a bloodcurdling scream interlaced with Sgarbossa's signature sassy vocals over angular guitar sections. A couple of verses from Every Time I Die's Keith Buckley and a turbulent breakdown let the listener know that SeeYouSpaceCowboy… is a force to reckon with.
Between the following tracks "Misinterpreting Constellations" and "The End to a Brief Moment of Lasting Intimacy," the band firmly establishes that their aggressive disposition cannot shine without equal parts of tenderness. The latter, which comes with a stunning music video, sees Allen singing on the hook: "Take my hand/ Like it's the only thing worth reaching for." While these lines are easy to make out, Sgarbossa's screams of "The songs we sang, now they're gone" are not as easy to decipher without a lyrics sheet. Herein lies the beauty of The Romance of Affliction: in its understated pain. Through the instrumentals and the screams, we feel loud, aggressive, and maybe angry. Through the clean hooks, we feel longing and desire. Underneath all this, however, is a tender pain that sometimes washes to the surface before being drowned out by defiant screams, resulting in an album that is both sonically and lyrically both "romance" and "affliction."
The Romance of Affliction is not a perfect album. Some features, like Shaolin G on "Sharpen What You Can," feel out of place and somewhat contrived, and the record can do with a more compelling flow. But these complaints are minor compared to the immense focus and precision with which The Romance of Affliction is constructed, and which flow out of every facet of the instrumentation and vocals. From the dazzling piano interlude "The Peace in Disillusion" to the grimy vocal inflections and sharp riffs on "Ouroboros as an Overused Metaphor," SeeYouSpaceCowboy… has created a piece that is simultaneously entirely unique and that holds true to its roots in order to communicate their beautiful statement about love, loss, and pain.
9/10