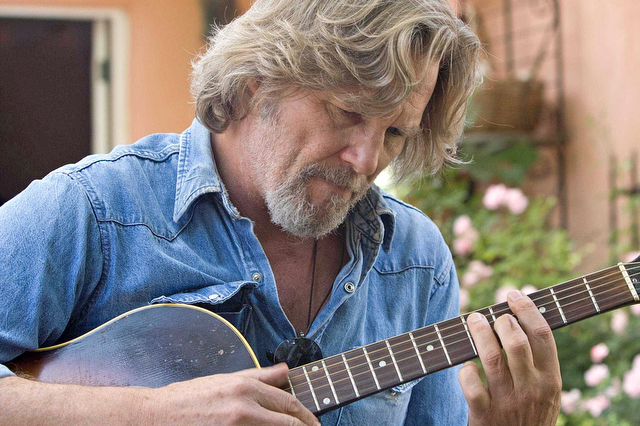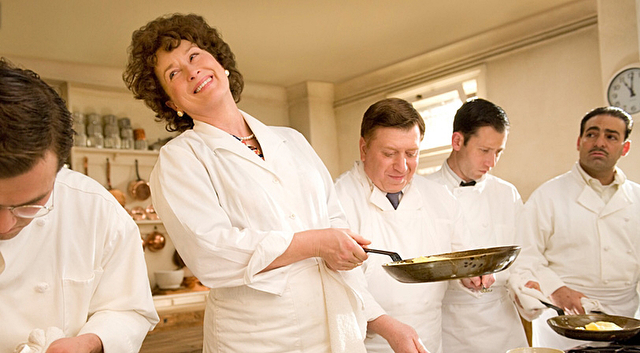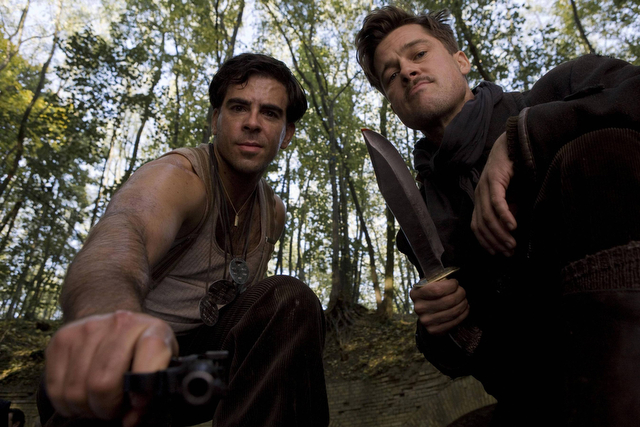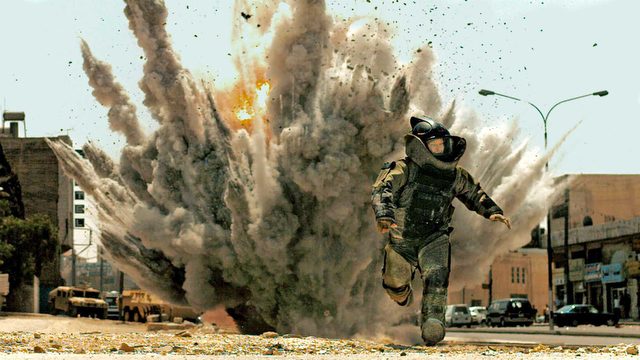 SUPPORTING ACTRESS
* Penélope Cruz, "Nine"
* Vera Farmiga, "Up in the Air"
* Maggie Gyllenhaal, "Crazy Heart"
* Anna Kendrick, "Up in the Air"
* Mo'Nique, "Precious: Based on the Novel 'Push' by Sapphire"
Early into the Oscar season, Anna Kendrick broke out from the Twilight shadows opposite George Clooney in Up in the Air and seemed destined to wow the Academy with her strong turn as a corporate upstart. Then the Precious train rolled in and despite mixed reviews for the film, Mo'Nique, most commonly known as a comedienne, talk show host, and TV actress, emerged as the award-winning favorite with her powerful role as a stridently negligent and abusive mother to Gabourey Sidibe (nominated in the lead category). Vera Farmiga, always brilliant, had no chance with Anna Kendrick overshadowing her. Penelope Cruz snuck in, but Nine bombed with critics and audiences alike–plus she won last year in the same category. Look to dark horse Maggie Gyllenhaal as a potential upset.
SUPPORTING ACTOR
* Matt Damon, "Invictus"
* Woody Harrelson, "The Messenger"
* Christopher Plummer, "The Last Station"
* Stanley Tucci, "The Lovely Bones"
* Christoph Waltz, "Inglourious Basterds"
Anybody who a) saw Inglourious Basterds or b) paid any attention to the awards season buzz knows that nobody is going to steal this win from Christoph Waltz. Nobody.
ACTRESS
* Sandra Bullock in "The Blind Side"
* Helen Mirren in "The Last Station"
* Carey Mulligan in "An Education"
* Gabourey Sidibe in "Precious: Based on the Novel 'Push' by Sapphire"
* Meryl Streep in "Julie & Julia"
Even though Sandra Bullock has the momentum going into Sunday, and deep down I know the Academy is going to probably give her the Oscar for a role in a hokey crowd-pleaser like The Blind Side, I simply refuse to boldface her name as the winner. I can't do it. Meryl Streep's turn as Julia Child was charming and layered. It was Meryl doing what she does best: being the greatest living actress. It's a shock that this is her 16th nomination, and yet she only has two wins. She hasn't won an Oscar for two decades. Gabourey Sidibe gave a moving and visceral performance in Precious, but it's probably not in the cards for her. Carey Mulligan is the fresh face that won't win because she's got many more nominations coming in the future. Mirren is just filling out the requisite "English and regal" nomination archetype.
ACTOR
* Jeff Bridges in "Crazy Heart"
* George Clooney in "Up in the Air"
* Colin Firth in "A Single Man"
* Morgan Freeman in "Invictus"
* Jeremy Renner in "The Hurt Locker"
Jeff Bridges has emerged as the favorite after recently scooping up a Critics' Choice Award and Golden Globe, but don't count out George Clooney, who was the early favorite, as the Academy digs actors looking into their own depths. Jeremy Renner is the potential upset, as he is the life of The Hurt Locker and gives a fearless performance that will earn him coveted roles in the future. Colin Firth has his first nomination here playing a troubled homosexual planning to commit suicide. It's a meaty role that just doesn't have the buzz that veteran Bridges has, and Firth lacks Clooney's popularity. Morgan Freeman, we're sorry. You aren't even within reach of an upset.
CINEMATOGRAPHY
* Mauro Fiore, Avatar
* Bruno Delbonnel, Harry Potter and the Half-Blood Prince
* Barry Ackroyd, The Hurt Locker
* Robert Richardson, Inglourious Basterds
* Christian Berger, The White Ribbon
Avatar is hardly commendable for its cinematography, as its visuals are testament to its gorgeous CGI effects, not its camerawork. Its establishment of 3-D as the new big thing in filming is its claim to win, but Robert Richardson is the more decorated of the cinematographers in this bunch, and Inglourious Basterds was lushly photographed. The Hurt Locker, a favorite for Sunday's awards, is a major contender here in a three-person race with Avatar and Inglourious Basterds. The White Ribbon is definitely the upset after winning the American Society of Cinematographers' award. However, Ribbon's not a major awards contender, and that's usually key. Not being a big contender is also the damning element for Bruno Delbonnel's beautiful work on Harry Potter and the Half-Blood Prince.
DOCUMENTARY FEATURE
* Burma VJ
* The Cove
* Food, Inc.
* The Most Dangerous Man in America: Daniel Ellsberg and the Pentagon Papers
* Which Way Home
Most acclaim for documentaries this year has gone to either The Cove or Food, Inc. This is the year when a charged and provocative film hasn't stolen the press thunder from other nominees, nor has a crowd favorite emerged like March of the Penguins. So my money is on The Cove.
FOREIGN LANGUAGE FILM
* Ajami, Israel
* El Secreto de Sus Ojos, Argentina
* The Milk of Sorrow, Peru
* Un Prophète, France
* The White Ribbon, Germany
This is similar to Best Supporting Actor in that there really is no contest here: The White Ribbon has it in the bag. An upset would be a big surprise.
ANIMATED FEATURE
* Coraline
* Fantastic Mr. Fox
* The Princess and the Frog
* The Secret of Kells
* Up
Here is where I could rant for 1000 words on why Up isn't anywhere near as good as Fantastic Mr. Fox, but I'll keep it to a minimum. Up is a Pixar film, so it has that going for it. Up made tons of money. Up is the frontrunner. The kicker: Up has 15 beautiful, emotional opening minutes, and then devolves into any other common kids' movie with talking animals. It's a Pixar film that dropped the ball, and Pixar's tag is what's going to win this. Undeserved. The honor should belong to Fantastic Mr. Fox, a film with 87 beautiful minutes.
ADAPTED SCREENPLAY
* District 9, by Neill Blomkamp and Terri Tatchell
* An Education, by Nick Hornby
* In the Loop, by Jesse Armstrong, Simon Blackwell, Armando Iannucci, Tony Roche
* Precious: Based on the Novel 'Push' by Sapphire, by Geoffrey Fletcher
* Up in the Air, by Jason Reitman and Sheldon Turner
Poor Jason Reitman. He had so much momentum when early screenings of Up in the Air caused it to surge to the top as the film to beat. And then all the other movies came out. Luckily, Reitman's screenplay, with roles specifically written for the majority of its cast, has been a lock so far. Precious has potential to be an upset and swipe the statue, but I don't see it happening. Personally, I found In the Loop to be an absolutely fantastic film and completely under-recognized this season, so I wouldn't mind a surprise win there, but I'm pretty confident that I've boldfaced the winner here.
ORIGINAL SCREENPLAY
* The Hurt Locker, by Mark Boal
* Inglourious Basterds, by Quentin Tarantino
* The Messenger, by Alessandro Camon and Oren Moverman
* A Serious Man, by Joel Coen and Ethan Coen
Inglourious Basterds is one of the strongest original stories to come along lately. It's inventive, provocative, hilarious, and multi-layered. But then again, so is A Serious Man, which I loved mostly for its story rather than as a whole cinematic package. I'm really happy with either winning at this point, but I think Tarantino could walk away with this one, depending on how much the Academy still loves him. The other story here is Mark Boal's screenplay for The Hurt Locker, which has come under fire only this past week with claims emerging that Boal did not properly credit an army sergeant as the inspiration for the story. This late-season, anti-Hurt Locker conspiracy that has materialized could really dent the film's chances, particularly in the screenplay category. Up could be the upset, despite its lazy, uninspired screenplay.
DIRECTOR
* James Cameron, Avatar
* Kathryn Bigelow, The Hurt Locker
* Quentin Tarantino, Inglourious Basterds
* Lee Daniels, Precious: Based on the Novel 'Push' by Sapphire"
* Jason Reitman, Up in the Air
It's a three-person race again with Cameron, his ex-wife Bigelow, and back-in-the-game QT. Cameron made a hammy sci-fi romance that was beyond problematic and overly recognized, but he's got that revolutionary 3-D thing going for him, along with a track record of great films. But he did win for the last film he made, and the Titanic afterglow died out over a decade ago. Bigelow made a gut-wrenching thriller and could be the first woman to win the Best Director Oscar. Tarantino is a worthy and deserving choice, and this could be one of those all-encompassing wins that honors the whole body of his work, but it's mostly a competition between the former spouses. And again, poor Jason Reitman. Everyone told him he would win this…until all the other movies came out.
BEST PICTURE
* Avatar
* The Blind Side
* District 9
* An Education
* The Hurt Locker
* Inglourious Basterds
* Precious: Based on the Novel 'Push' by Sapphire
* A Serious Man
* Up
* Up in the Air
Intuition says to pick Avatar because it already won the Golden Globe. It's the "king of the world" of cinema, made a shit-ton of money, and critics loved it. However, ask Roger Ebert, and he'll tell you he loved it but never meant it to be the best movie of the year. Avatar is a film that will be hated in hindsight, and one day everyone will face self-hatred for building it up. But before we can realize the error of our ways, Avatar is probably going to win the damn trophy on Sunday. The Hurt Locker is its closest competition, but the recent controversy involving a producer's anti-Avatar emails to Academy members could be hurtful to its chances. I would hands-down prefer to see Inglorious Basterds win, because it is a complete package, where films like Avatar and The Hurt Locker had their narrative problems and weaker links.