Dozens of U of C students joined more than 7,000 protesters in five different marches downtown yesterday as part of Take Back Chicago, a week-long series of marches organized by the Occupy Chicago movement.
More than 30 University students from several activist groups were among the mass of demonstrators that shut down traffic on South Michigan Avenue from East Balbo Avenue to the steps of the Art Institute of Chicago.
"What we're doing here is a great thing," fourth-year Kelvin Ho, a member of activist groups Students Organizing United with Labor (SOUL) and Southside Solidarity Network (SSN) and one of Occupy Chicago's organizers, said. "There aren't many venues and forums where a lot of people from different backgrounds can come together and talk about political issues that affect them. If you want a democracy, that has to happen."
Now in its 17th day of demonstrations, Occupy Chicago has released a list of 12 grievances demanding the repeal of the Bush-era tax cuts for the wealthiest Americans, a curb on lobbyists' influence in Congress, and the relief of student debt.
"The real power lies in the time when you get to meet people from completely different backgrounds and realize that you care about a lot of the same issues—like when progressive liberals meet staunch libertarians with Ron Paul signs [and] realize they agree on a lot of things," Ho said.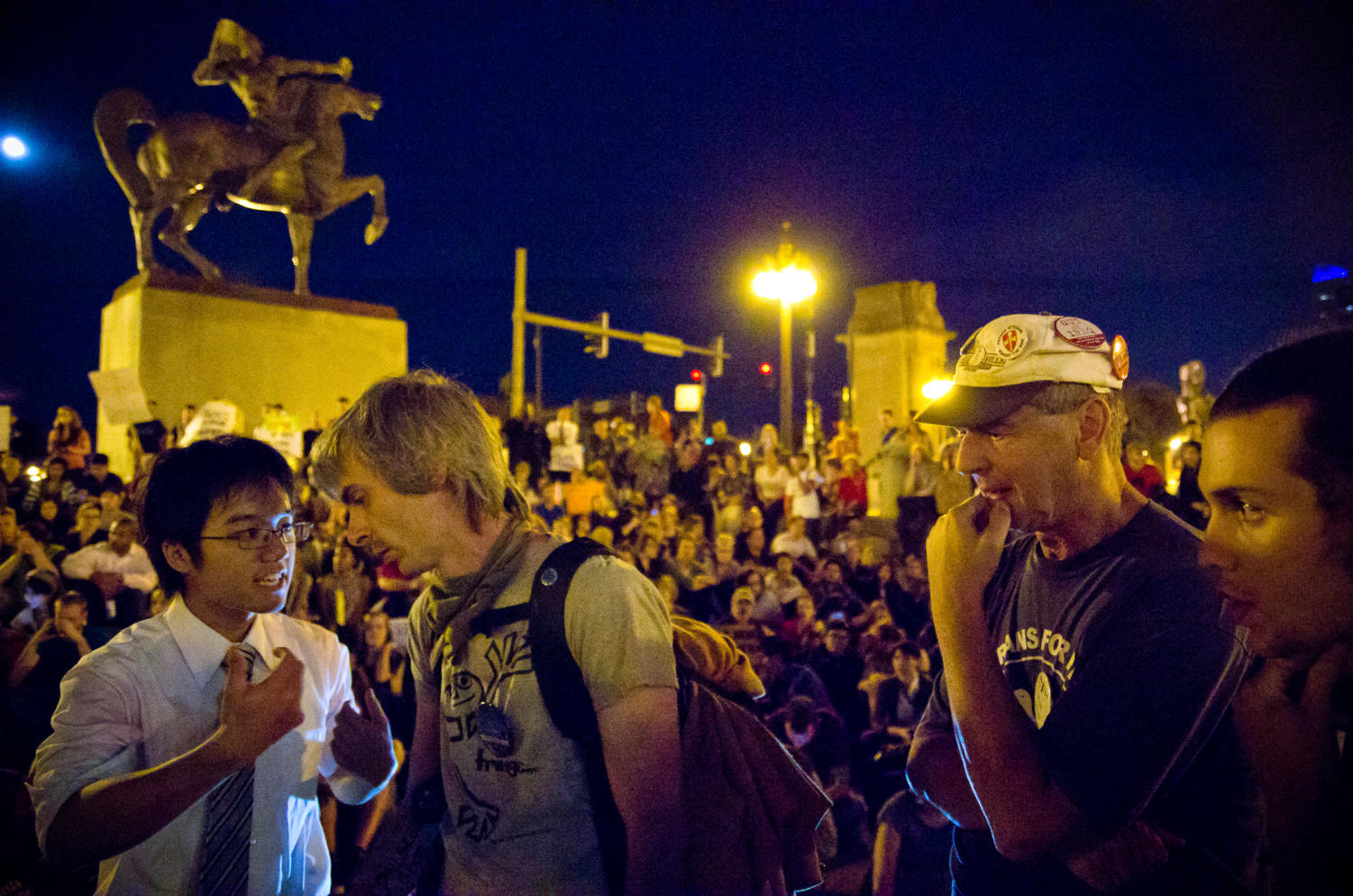 Protesters met at the Hyatt Regency downtown, where they interrupted meetings of the Mortgage Bankers Association by sending members dressed as Robin Hood into meetings and asking banks to pay their "fair share," according to Ho. Separate protests yesterday also focused on employment and improving the education system.
"I want to make it a revolution. If you don't believe that it is, there's no point in doing it. What has happened at Wall Street hasn't happened in a very, very long time. And it doesn't look like it's going to stop anytime soon. This will definitely affect the current political process," Ho said.
While some U of C students have protested actively, others felt that more U of C students could get involved.
"I was with a friend out here Thursday chanting the 99 percent slogan, and he made a comment that it was ironic because we were in the 0.01 percent, being some of the first people out of such a large school to come out," fourth-year Robert Henderson, who camped out downtown on Saturday night and joined the protests yesterday afternoon, said. "It's confirming the stereotype that we're a school located in a bubble, thinking theoretically about very abstract things."
Ho and Henderson both acknowledged that the Occupy Chicago movement is not perfect. Ho said that disorganization and a lack of protesting experience could threaten to slow down the movement, and Henderson acknowledged a partial truth in the criticism that the protesters were an "angry mob."
"I think everyone knows a little slice of what is going on. There is a vocal minority with the mentality of 'revolution or bust.' I, too, need to be better informed," Henderson said.
Henderson urged U of C students to join the protests downtown, saying that the protests could be a valuable part of each student's education.
"I feel like an observer of history," Henderson said.