Alex's Food Journal: Pilsen—Tacos and Paletas and Jibaritos, Oh My!
With each visit, I consistently feel welcome, comfortably practicing my shaky, high school Spanish and hopping around from taquerias to vintage clothing shops to panaderias and more.
Anyone new to Chicago will notice that its hyper-sectionalized neighborhoods have created distinct food scenes. This is a blessing and a burden: generally, what our cultural neighborhoods preserve in tradition, they lack in cultural exchange.
Pilsen, a predominantly Hispanic neighborhood, stands out from its faux-traditional neighbor Chinatown. Unanticipated murals, cozy coffee shops, and lively bars accompany the Mexican neighborhood establishments. With each visit, I consistently feel welcome, comfortably practicing my shaky, high school Spanish and hopping around from taquerias to vintage clothing shops to panaderias and more. When the weather allows, bring an Uber XL–sized party and keep the food crawl tradition alive.
~ The Jibarito Stop ~
This Puerto Rican joint is a refreshing spot that adds variety to the large collection of Mexican establishments in the area.
Bistec /  Pernil Jibarito ($8.99 / $7.99): These Puerto Rican sandwiches replace bread with crispy fried plantains. Garlicky mayo and succulent meat make this sandwich irresistibly savory, while the lettuce and tomato keep it fresh. The bistec featured unctuous, less-charred skirt steak, marinated in onions and its own juices—well worth the extra dollar. While the pernil was wonderfully tender, it was tragically undersalted. Throw on some of their habanero sauce for a quick fix.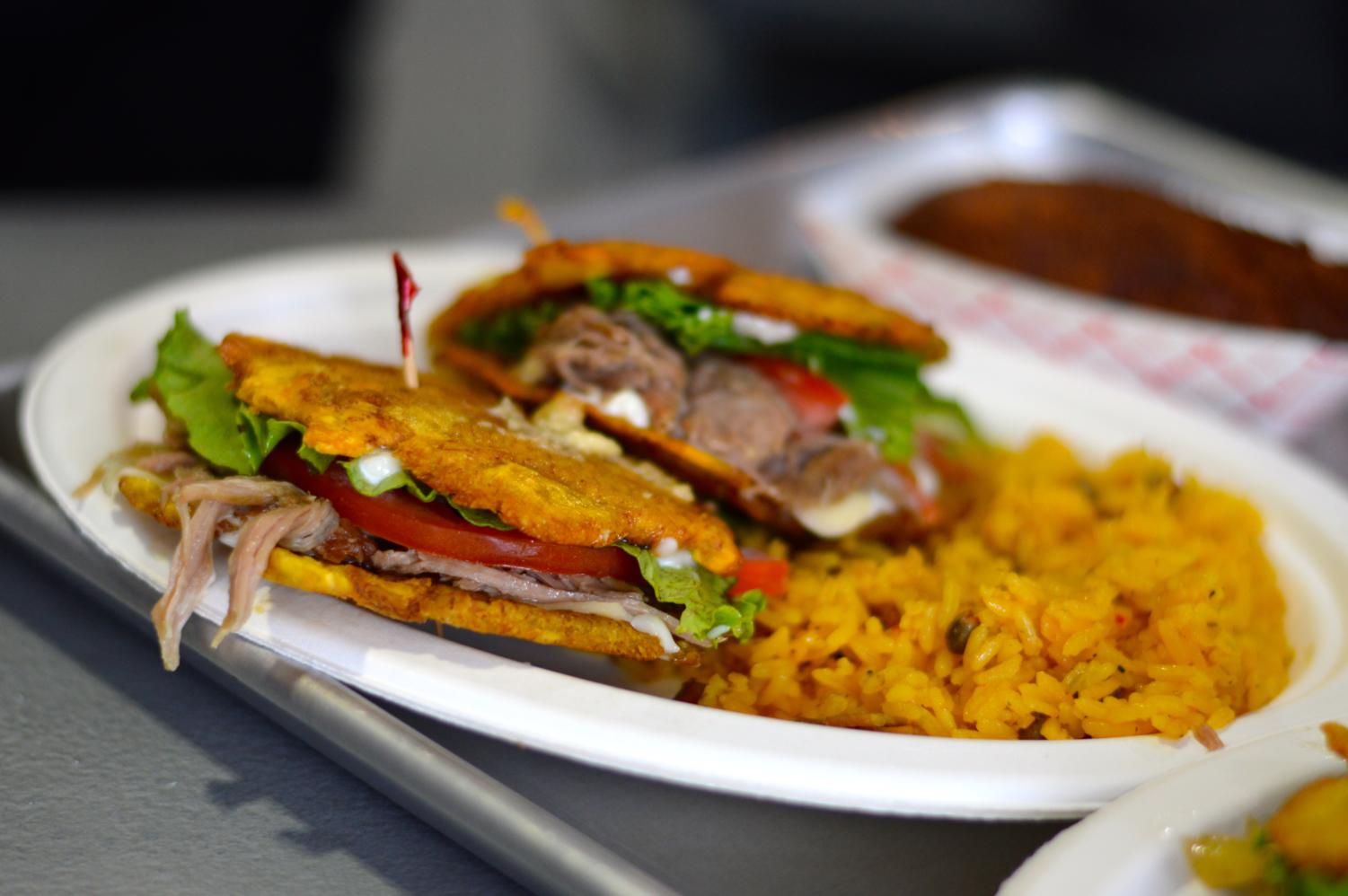 Alcapurria ($2.25): A medley of fragrant oregano, cumin, and coriander permeate the palate after biting into this crunchy Puerto Rican fritter, while fatty ground beef coats the mouth in oil. Highly recommend having a cheap, pale cerveza on hand.
Open 11 a.m.–8 p.m. Tuesday–Friday, noon–8 p.m. Saturday, noon–5 p.m. Sunday, closed Monday. 1646 West 18th Street, Chicago, IL 60608. $
~ Taqueria Los Comales ~
I won't turn down an opportunity to grab a few tacos, each under $2, but the general understanding at this Pilsen institution is that you'll be adding your own seasoning. All the tacos here were somewhat bland on their own, so be sure to dress them with plenty of the tableside pickled veggies, salsa, and lime.
Tacos ($1.79–$1.89):
Lengua—Underseasoned and overcooked. Does not do justice to what is otherwise my favorite taco stuffing.
Sesina—A thin slice of beef that does the job. Nothing special.
Tripa—Crispy-fried glory. For the more adventurous eaters.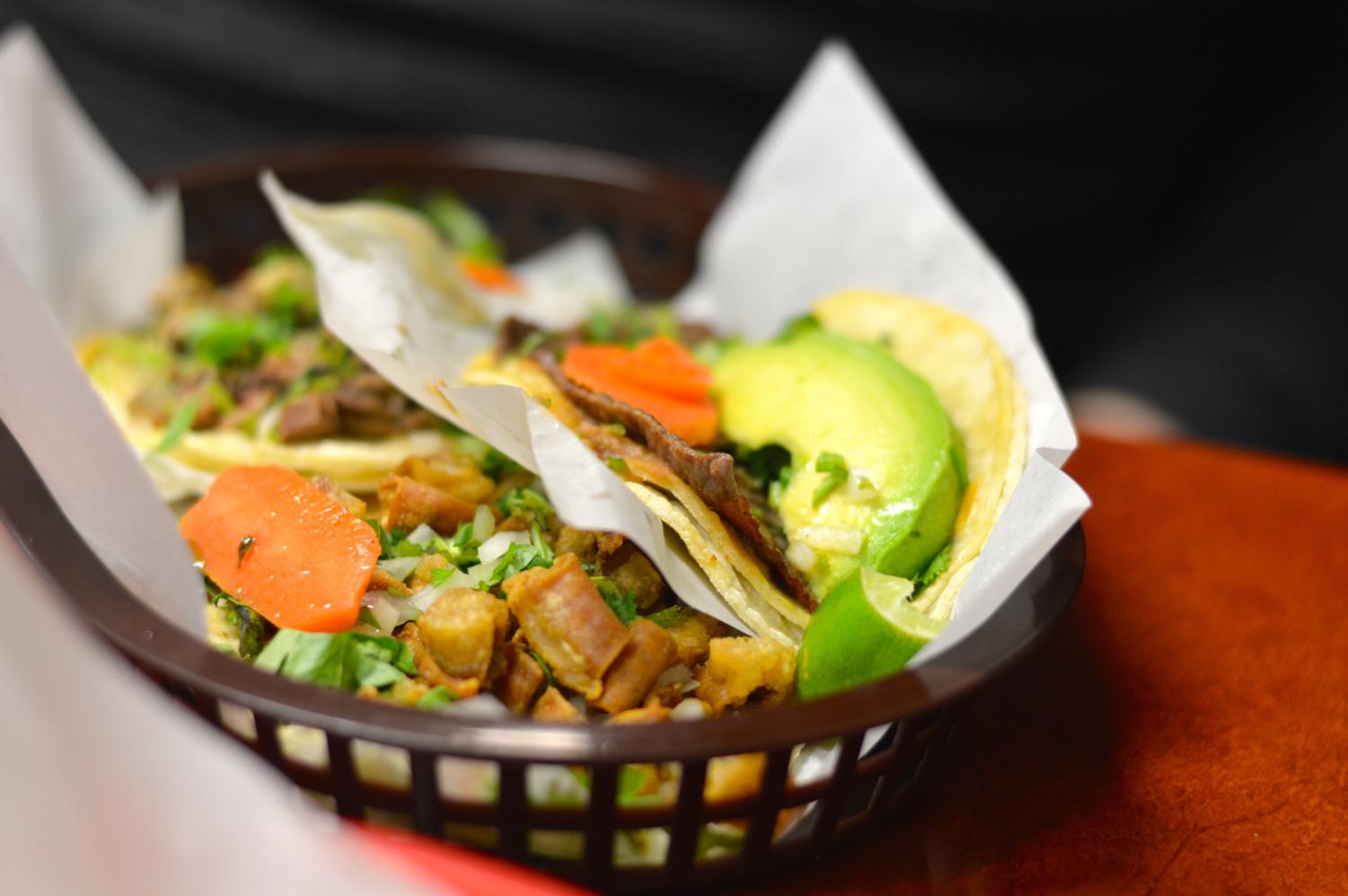 Drinks ($1.85):
Jamaica—This chilled hibiscus drink is my go-to whenever I grab tacos. Refreshing, sweet, and fragrant, it's perfect for washing down the oily, spicy grub.
Horchata—This lovely marriage of sweetened, creamy rice milk and cinnamon does a better job of mellowing out any heat, but is less refreshing in comparison to the Jamaica. I'm a Jamaica fan, but either will do the job as taco-accompaniment.
Open 8–1 a.m. Monday–Thursday, 7–4 a.m. Friday and Saturday, 7–midnight Sunday. 1544 West 18th Street, Chicago, IL 60608. $
~ Panaderia Nuevo Leon ~
Don't end your Pilsen trip without sweet treats. This Mexican bakery is filled with churros, pan dulces, custard muffins, cakes, and more—grab a tray and collect all your favorite goodies. My favorite is the one-dollar churros, but come in early for fresher batches, as most of the product goes stale by the end of the day.
Open daily 5 a.m.–9 p.m. 1634 West 18th Street, Chicago, IL 60608. $
~ La Michoacana Paleteria y Neveria ~
This ice cream shop features some staple Mexican flavors, so skip the ordinary offerings.
Paletas de Agua ($1.50 each):
Guayaba (Guava)—Seeds and bits of guava pulp emphasize this popsicle's authenticity. My personal favorite.
Mangonada (Mango)—Bursting with flavor paired with tart, spicy, salty hot sauce. Definitely an acquired taste.
Tamarindo (Tamarind)—The sweetness in this popsicle comes with a savory kick.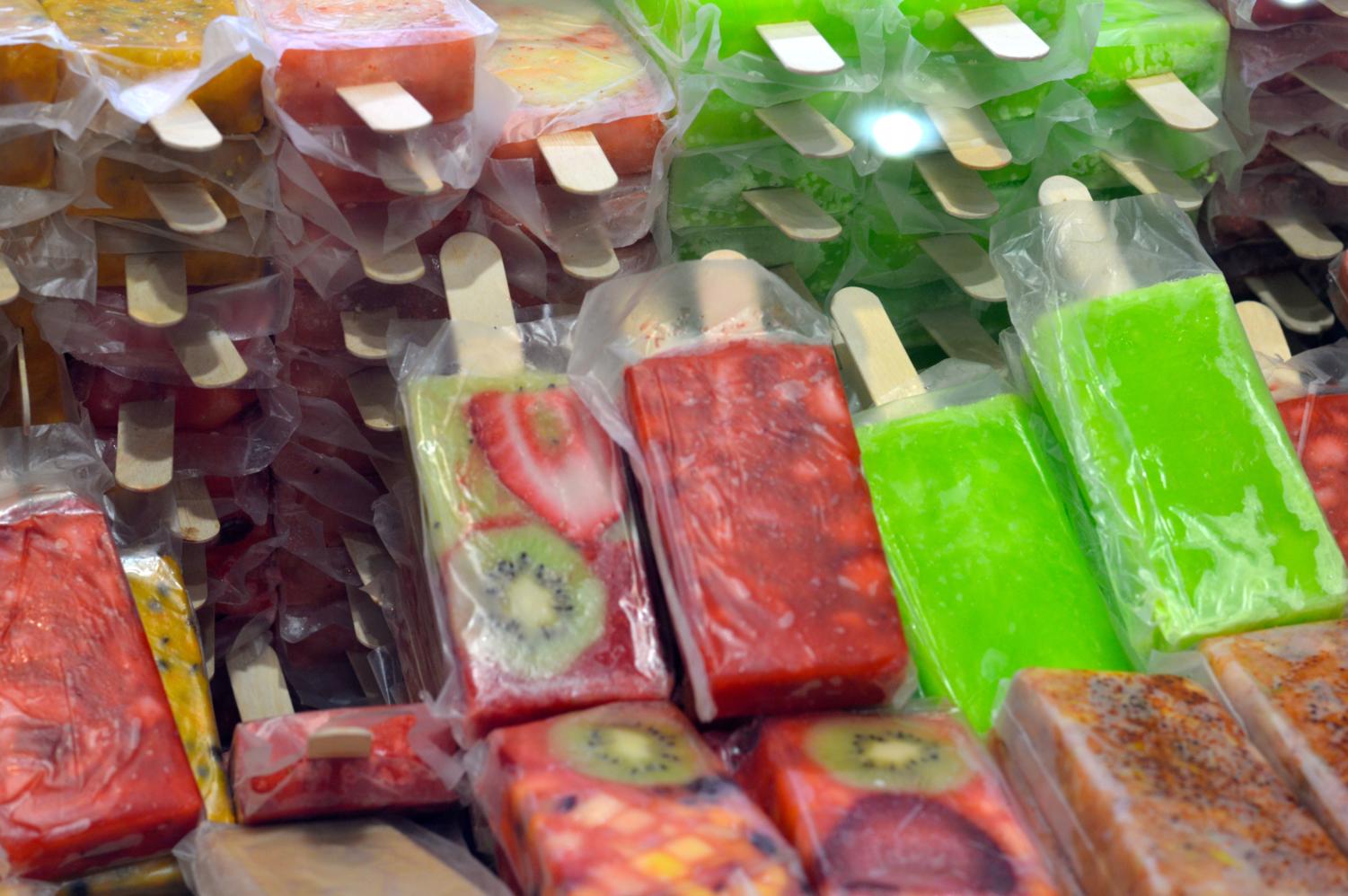 Paletas de Leche ($1.50 each):
Guanabana—At first, the flavor of this ice cream resembles a combination of strawberry and pineapple. Then citrus notes tingle the palate, followed by a creamy, custard-like flavor, almost like banana. I highly recommend giving this one a try.
Elote—Yes, this staple street corn has its own ice cream flavor but it's nothing special, tasting, predictably, like sweet corn.
Mamey—Another fruit I find indescribable. The velvety texture plays well with the ice cream, and the flavor resembles that of a sweet potato and papaya.
(Flamin' Hot) Cheetos Con Queso: If you're craving Mexican street grub and have the stomach for spicy junk food, this concoction is definitely worth a try. Topped with gooey queso and dressed with everything from pico de gallo to pickled pork rinds, this dish is the perfect comfort food when you're feeling the quarter system struggle.
Open 8 a.m.–10 p.m. Monday–Thursday, 8 a.m.–11 p.m. Friday–Sunday. 1855 South Blue Island Avenue, Chicago, IL 60608. $
Pilsen unapologetically adopts its own culture in this once-Eastern European neighborhood. Coming from Orange County in Southern California, which is home to vibrant Asian and Hispanic communities, I feel much more comfortable in Pilsen than in any other Chicago neighborhood, even as a Chinese American. Stay tuned for why I feel don't feel the same ease within our lower-west side Chinatown.