Hairston Will Likely Head to Runoff Against Calloway for Fifth Ward
Challenger Gabriel Piemonte said his goal was a race in which less than 50 percent of the vote went to Hairston, to trigger a runoff.
In the race for alderman of the Fifth Ward, Leslie Hairston emerged with 48.65 percent of the vote and William Calloway with 26.97 percent of the vote, necessitating a runoff on April 2.
Hairston's opponents were Calloway, a community organizer, and former Hyde Park Herald editor Gabriel Piemonte, who emerged with 24.38 percent of the vote as of 10:30 pm on Tuesday night.
Challenger Gabriel Piemonte said his goal was a race in which less than 50 percent of the vote went to Hairston, to trigger a runoff. He said he would be "heartbroken" to not oppose Hairston in a runoff. When he spoke to The Maroon, Piemonte and Calloway differed by 180 votes.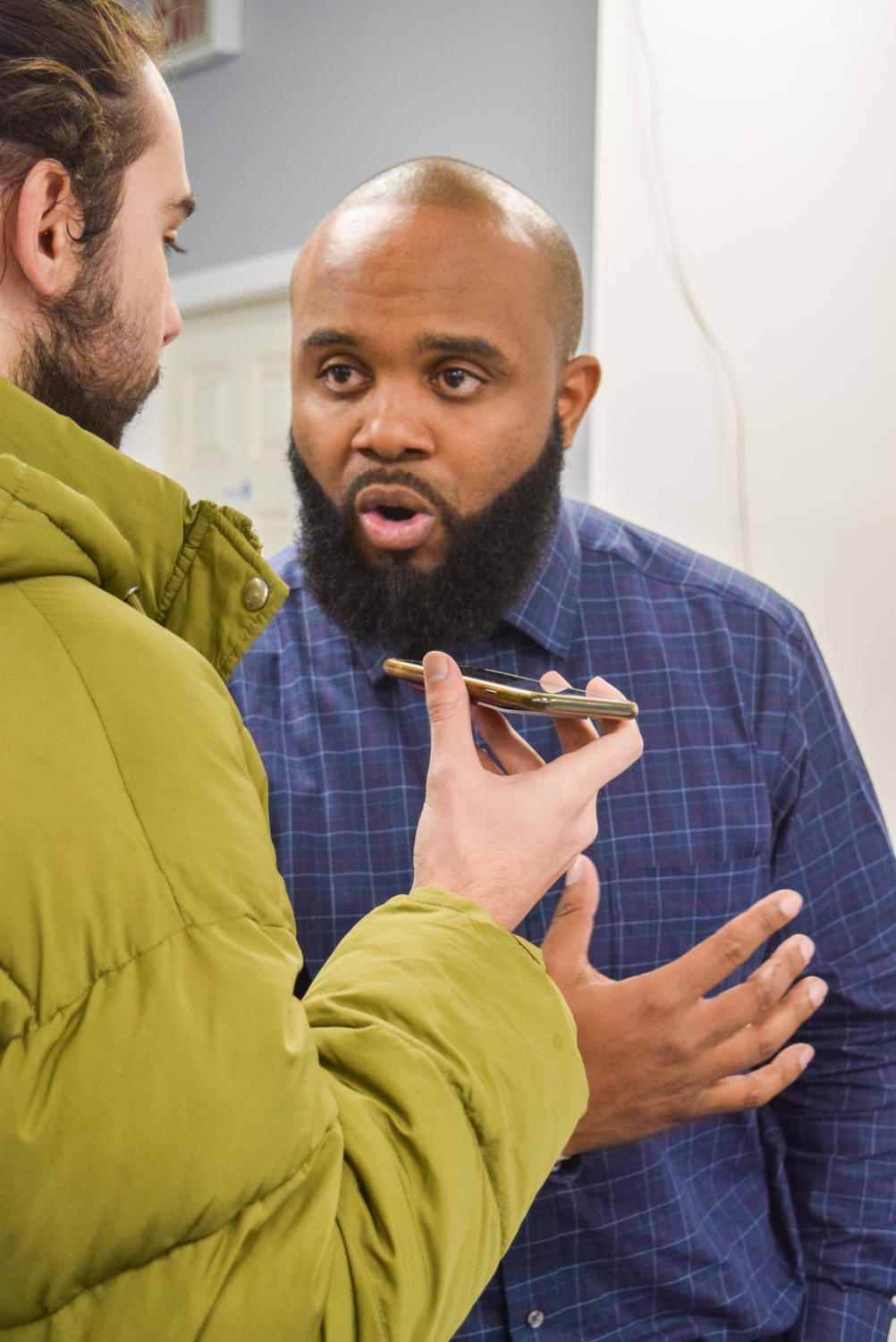 However, Piemonte also said he wouldn't automatically challenge the outcome if he placed third in the race, and would only do so if there was a difference of fewer than 25 votes between him and Calloway.
"Will and I have worked together to get Leslie under 50 percent. If I lose and I'm in third, and Will runs, then you're disappointed, of course. But we've achieved the main goal, which is that she's in a runoff," he said. "I would not engage in a challenge that somehow prevented that from happening."
An alumna of the University of Chicago Lab Schools, Hairston has represented the Fifth Ward since 1999.
At a recent aldermanic forum, Calloway argued that Fifth Ward money and resources are heavily allocated to Hyde Park, leaving behind South Shore neighborhoods that are "starving to death."
At her campaign party on Tuesday night, Hairston stressed her previous experience and accomplishments as proof that Fifth Ward residents should reelect her.
"I have been a solid leader for this community since day one," she said.
In her time as alderman, Hairston has overseen a number of development projects, including the founding of Comer Children's Hospital, the $162 million renovation of South Lake Shore Drive, and a skating rink on the Midway.
"I've got the knowledge, I've got the drive, I've got the determination to make things happen when everybody says it can't happen," Hairston said on Tuesday night. "I've done that with the Starbucks, I've done that with the grocery store, I've done that with the Stony Island Arts bank, I've done that with the Sophy hotel in Hyde Park, I've done that with almost every project I've had to do."
Hairston opposes a Community Benefits Agreement (CBA) between South Side community groups and the Obama Center, currently slated to arrive in Jackson Park in 2021. She is against the rent-control element of the CBA on the grounds that residents who live in two-bedroom apartments do not currently pay full price, but has said that she is open to collaborating with organizers.
Hairston responded to questioning about her position on the CBA with her Neighborhood Stabilization Plan, unveiled in January 2019, which uses bonds to support sustainable development in the ward.
"I've been working on the neighborhood stabilization plan. I'm going to continue to work on that. The goal here is not to displace anybody," she said. "The goal here is to create funding, create ways to create businesses because we all know that's how stronger communities are built."
Despite Hairston's denial of a CBA, over 88 percent of residents who voted in the fifth precinct of the Fifth Ward voted in support of passing of a CBA ordinance in a nonbinding referendum.
Addressing the possibility of a runoff, Hairston said, "I'm gonna do my work. I believe in the people. I have served the people well, and I'm going to continue to work hard."
Hairston had breakfast on election day with mayoral candidate Toni Preckwinkle and Fourth Ward Alderman Sophia King.