Family-Owned Korean Restaurant Cafe Corea Closes Due to Pandemic
Cafe Corea was a family-run 55th Street favorite for authentic Korean food.
Cafe Corea, a family-owned Korean restaurant on East 55th Street known for its authentic food and cozy atmosphere, closed permanently at the end of January. The cafe, which has been in Hyde Park for over 15 years, struggled amid the nationwide downturn for restaurants due to COVID-19 lockdowns.
In a message posted on the door of the restaurant, Cafe Corea's owners thanked the Hyde Park community for their "support and loyalty over the past years." "We will miss you," the note read.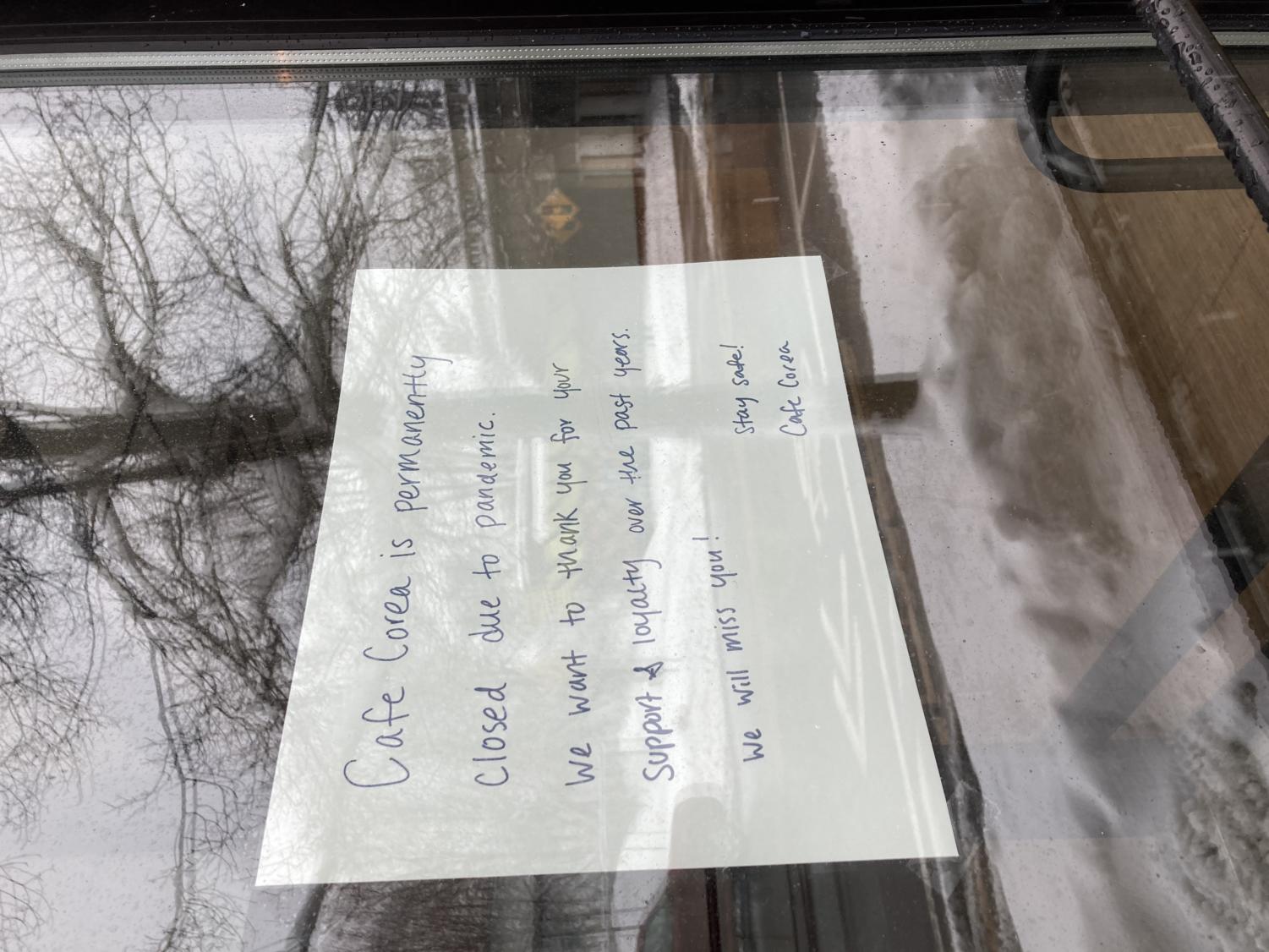 Residents of Hyde Park have come to know Cafe Corea as one of the best options for authentic Korean food in town. The mom-and-pop establishment consistently satisfied customers with its tofu soups, excellent service, and intimate setting.
A review of Cafe Corea by Jade Goldstein, a writer for Spoon University, an online food publication, lists the suntofu jjigae, a beef and tofu stew; dolsot bimbimbap, a rice dish in a hot stone bowl; and green tea mochi ice cream as highlights.
The restaurant dealt with COVID-19 restrictions by offering takeout and delivery options, but more than a year since the first case of the coronavirus in the United States, the prolonged economic toll proved too difficult to handle.
Governor J. B. Pritzker ordered Chicago bars and restaurants to halt indoor service for the second time in the course of the COVID-19 pandemic on October 30. After a period of more than two months, restaurants were permitted to reopen for indoor dining, albeit at 25 percent capacity, on January 23.