Photo Essay: Students for Justice in Palestine Take Their Advocacy to the Main Quad
Last Tuesday, students on their way to morning classes were met with an installation from SJP protesting IDF demolitions in Palestine.
The UChicago chapter of Students for Justice in Palestine (SJP) installed signs, banners, and flags across the main quad on Tuesday morning to protest home demolitions in Palestine. Photojournalist Eric Fang documented the demonstration for The Maroon.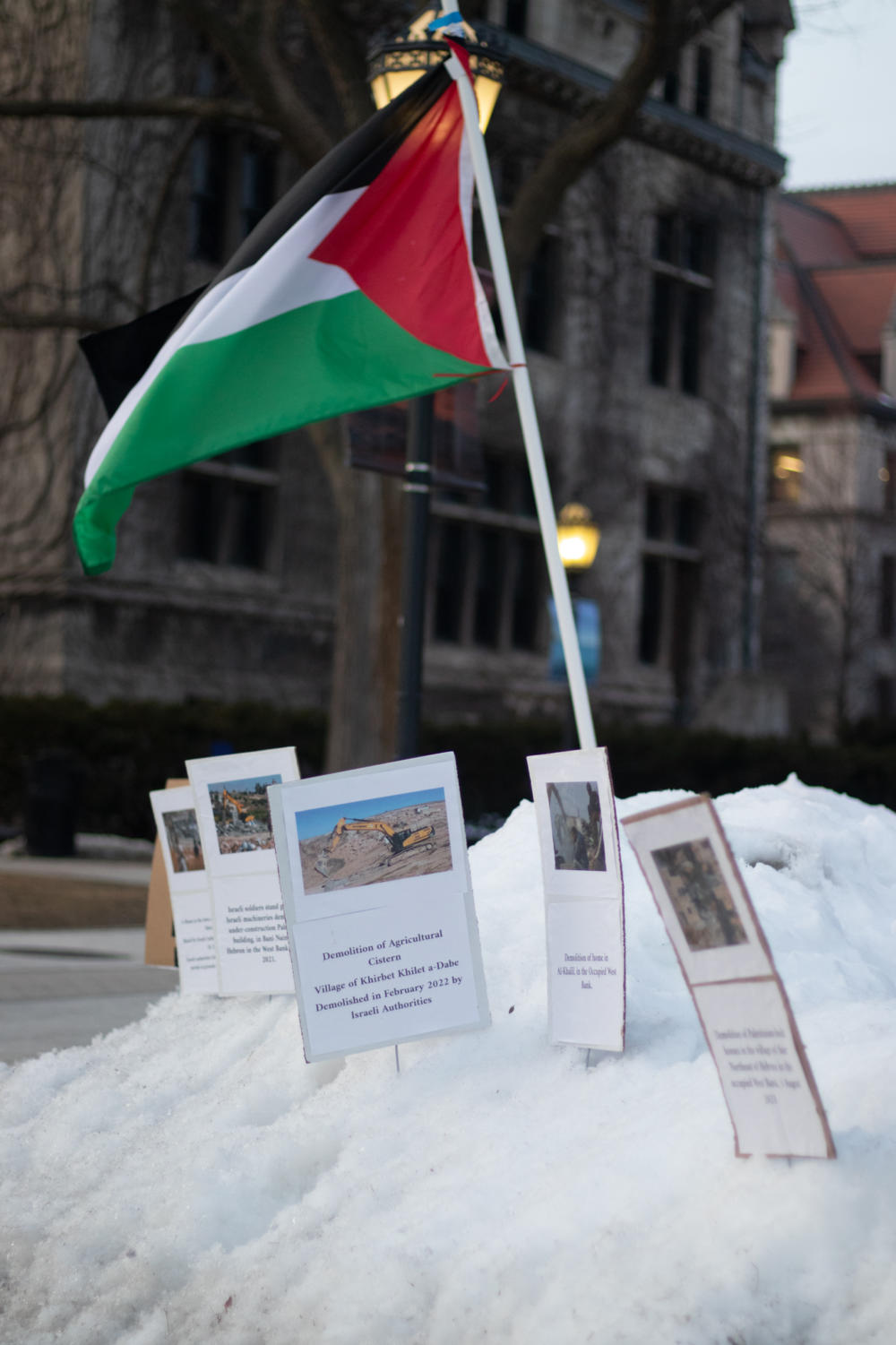 Dozens of small signs bore photographs and documentation of efforts by the state of Israel and the Israel Defense Forces (IDF) to displace lawful Palestinian homes and villages. Large banners scattered across the quad were printed with QR codes that redirected observers to online documents that contained longer accounts of the Israel-Palestine conflict.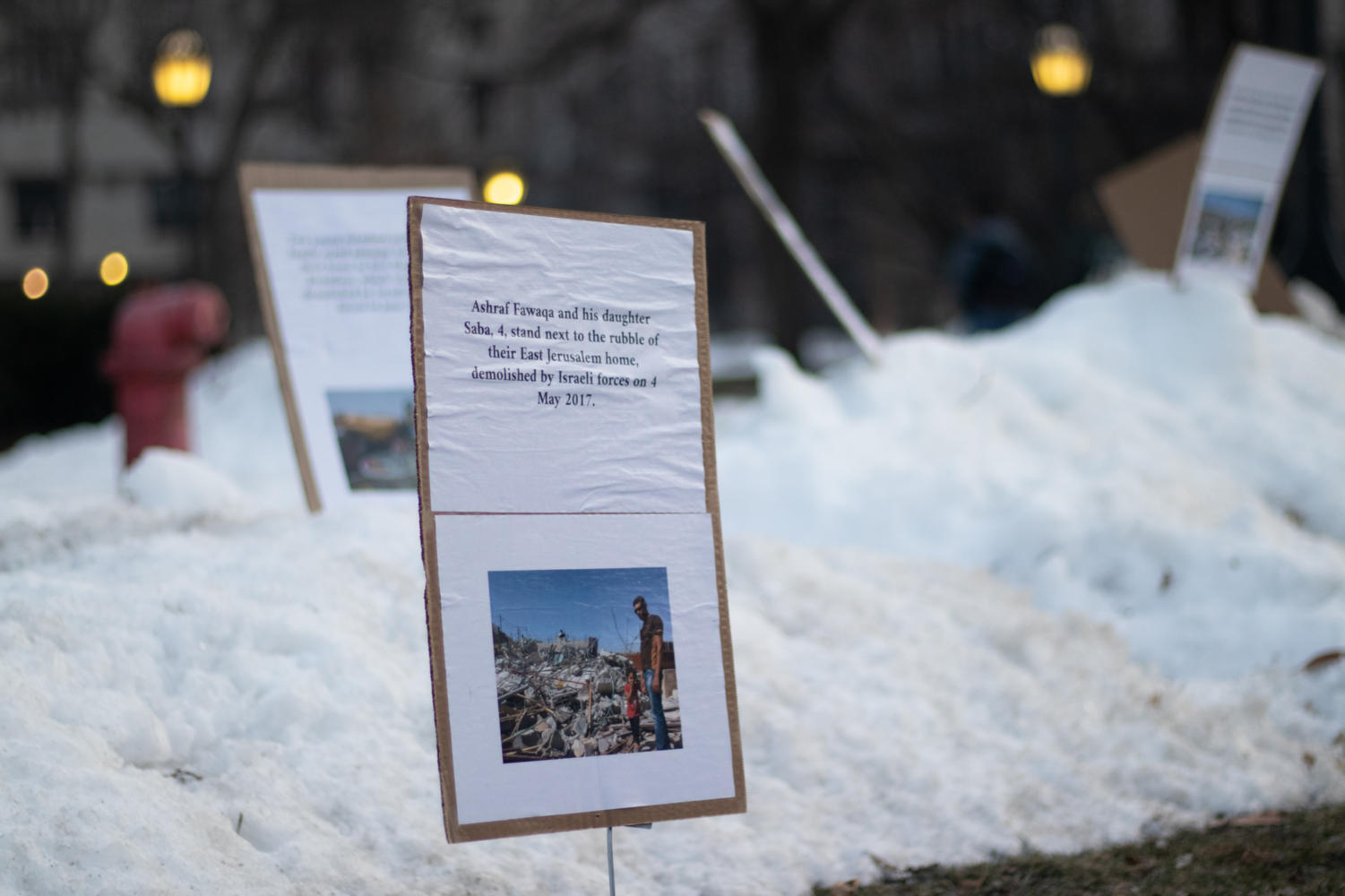 SJP referred observers to a public statement detailing the initiative behind the installation. The Maroon was unable to reach either SJP or Hillel for comments.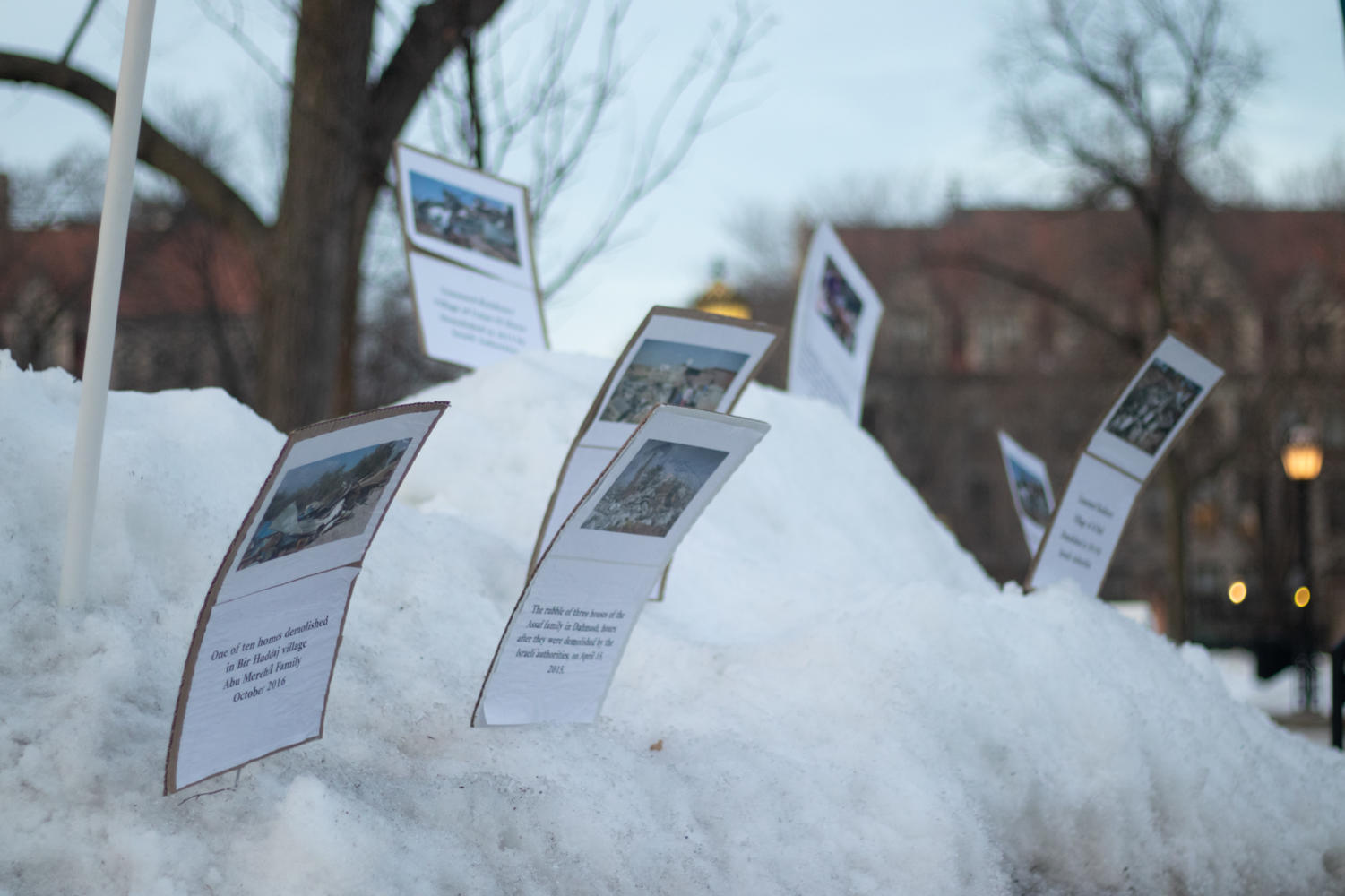 The installation has been removed as of Wednesday morning.