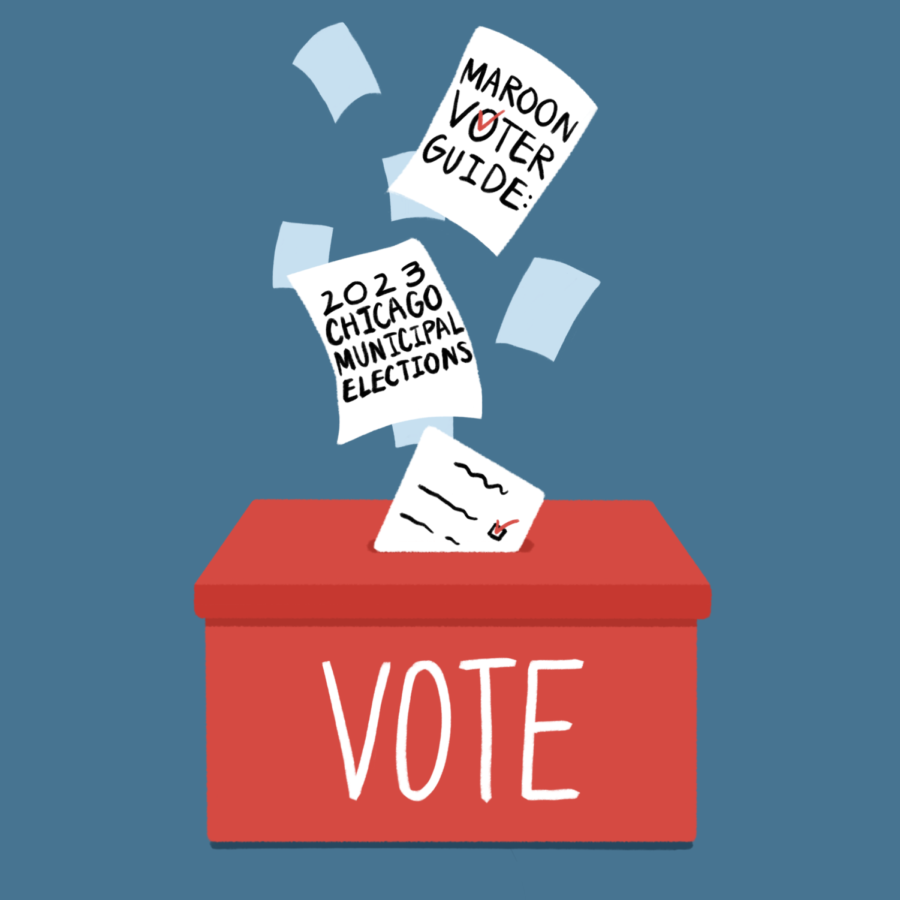 Maroon Voter Guide: 2023 Chicago Municipal Elections
Here's what you need to know ahead of the elections on February 28.
Four years is a long time at The Maroon. It's the length of a standard undergraduate career and the maximum time most staffers spend on the paper. It also happens to be the gap between each of Chicago's municipal elections, one of the most consequential citywide events. This year's municipal elections will happen February 28, a few days after this series appears in print and online.
Reporting on a regular yet rare event is difficult in a newsroom predicated on developing its staff, not on retaining them for the long term. Institutional memory of the 2019 municipal elections, when The Maroon published its last extensive voter guide, rests only in our archives; those who reported on it have all graduated. Those who will report on the 2027 elections are not yet old enough to cast ballots.
For our readers in Hyde Park and Woodlawn, this isn't just any local election. Two of the three aldermen who currently represent Hyde Park are vacating their seats. Fourth Ward alderman Sophia King's mayoral run and Fifth Ward alderman Leslie Hairston's retirement have handed a golden opportunity to the seven and 11 candidates respectively vying to replace them. Additionally, a new position on the ballot for police district council members means that voters can have even more say in how their interests are represented.
Even for the most seasoned voters, the stakes of this election are uniquely high. It's our responsibility, therefore, to inform our readers as thoroughly as we can.
In this series, you'll find explainers for each of the races on the ballot, details about candidates' key stances, and interviews with aldermanic candidates who have strong ties to Hyde Park and the University of Chicago. The people in this series will inevitably feature in our coverage over the next four years. Now's the best time to learn about them.
With my own election to managing editor earlier this month, putting this series together has been my final project as a member of the News section. I am so excited to keep supporting the talented reporters and editors who realized my vision for this project. Their skill and tenacity make me confident that The Maroon's compelling, insightful reporting on local politics will continue long after my own four years here conclude.
— Michael McClure, news editor and incoming managing editor