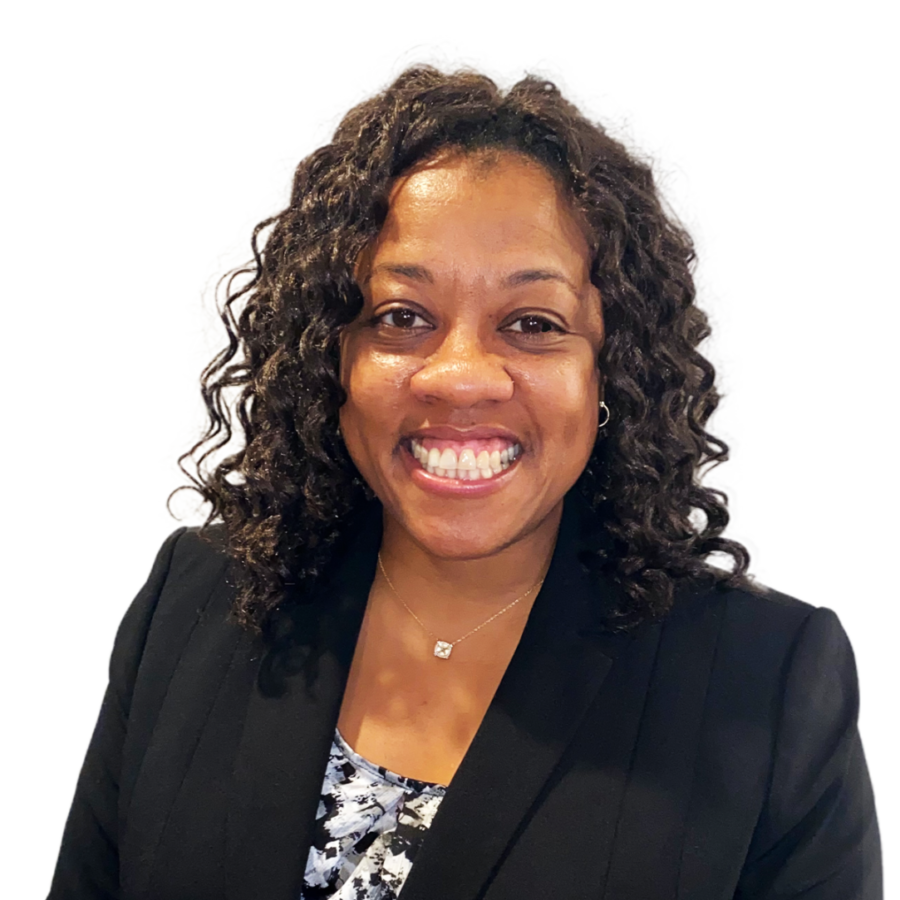 Interview: Marlene Fisher, Fifth Ward Aldermanic Candidate
Fisher, an information technology administrator at the University, is focusing her campaign on community involvement, financial literacy, and public safety.
Fifth Ward aldermanic candidate and University of Chicago information technology administrator Marlene Fisher is a proud resident of Greater Grand Crossing and the president of her local block club. But in 2008, when she decided to leave her rented apartment in South Shore, she turned down an opportunity to move to a mixed-income housing project, funded by the Comer Family Foundation, in the same area.
"They had an affordable home project that they were having people of different incomes come in," she told The Maroon. "At first, I was like, 'Nope, it's too dangerous.' I worked at Hirsch High School, and I dropped a couple of the students off and I said, 'Well, what neighborhood is this?' They were like, 'It's called the Pocket.' I said, 'Jesus, it's just a lot of activity.'"
Fisher—a native of Decatur, Illinois—kept searching for a home, but to no avail. She returned to Greater Grand Crossing, found another home in the area that was within her budget, and moved there in 2009.
As she settled into her new house, she found that the vacant lots down the street were used for illegal dumping. There was a police chase through one of them.
So she made another purchase. And then another.
Now, those lots on South Greenwood Avenue house a green space used for outdoor parties and community gardening initiatives, many of which Fisher, a master gardener, organizes herself.
"I decided I want to be a part of the community, so I met my neighbors. We have a phone tree, we tell each other if there's issues, we congratulate each other on their birthdays and things like that," she said. "I'm really community focused. It starts with the community."
Fisher hopes to take that community spirit—and her love of gardening—from her block to the rest of the Fifth Ward, in which she is one of 11 aldermanic candidates running to replace retiring incumbent Leslie Hairston, who has held the seat since 1999.
"I would love to have the Fifth Ward gardening awards [so] that we can look around and look at people's gardens to get people outside," Fisher said. "If there's one thing we learned about the pandemic, it's that outside is outside. If you can get out, you can walk, we can be active. I'm still going to advocate for the ward, advocate in the Fifth Ward, advocate in Grand Crossing. I think there's a lot of opportunities there."
Central to Fisher's aldermanic campaign is financial literacy, particularly for renters. Increases in rental costs and the construction of the Obama Presidential Center have threatened to price out longtime residents of Hyde Park, Woodlawn, and South Shore, a number of whom have already faced housing insecurity during the COVID-19 pandemic. Fisher told The Maroon that the Woodlawn community benefits agreement referendum on the ballot is a good idea that has been poorly executed because it does not prevent landlords from evicting residents struggling to pay rent.
"When we say people can't afford it, can they, should [they] live in an apartment that costs this much and [they] don't make this much? So a lot of it is on, 'Do I need a roommate? Do I need these things?' I'm empathetic about displacing people, and I want to help with any program that we can get with rental assistance, financial literacy, with helping people who have housing vouchers," Fisher said. "We have to look out for the people who give the neighborhood the rich culture that it has."
The University has long been accused of driving up local prices by buying more land around its campus. That, allied with its history of supporting racially restrictive covenants in the 20th century, make many in the ward wary of the University's motives. But Fisher, who works at the University as a senior PeopleSoft security administrator, has a more optimistic stance.
"They're trying to atone for past sins, in my opinion. There's a housing project the University owns. They said it'll stay affordable housing," Fisher said.
"They have a very vested interest in working with the community, so I see them as a partner. I do not see them as the land grabber because you have to think about it in terms of, they have more money and see more opportunity and can plan better than someone like me and you. They can plan it all out, buy it all out. However, I think it's important to have the community have some say or let the community know what you're doing."
Many candidates in this election cycle tout improving public safety as one of their main objectives, and Fisher is no exception. Speaking to The Maroon, she recalled a robbery that occurred on Lake Park Avenue, outside Office Depot, while she was campaigning.
"While getting my petition signed, someone outside of the barrier got their purse stolen, just stolen at gunpoint, and it wasn't in the security area. They said, 'When you become alderman, can you work with getting the area widened?' And then you say, 'Is that the University of Chicago police's role?'" she said.
"I went to Bradley [University] in 1990. Apparently it wasn't safe, but we didn't know, and now you have brazen robberies. I think there's opportunity to work with the University of Chicago police and the University because there's a [need] to attract students. You have to attract tourists."
Private neighborhood security is one path forward, according to Fisher. She said "it makes people feel safe," particularly at times like Halloween, when criminal activity in the ward tends to spike.
Fisher, who joined the ballot in late December, has lived in the Fifth Ward for 25 years. She hopes to improve on what she saw as a lack of communication during Hairston's 24-year tenure by making a more accessible website and easier points of contact for ward residents.
Perhaps that's not a surprising statement for someone who works in IT. While her job at the University has helped her fund her campaign, it also poses unique quandaries: She cannot campaign within the workplace, and she must resign from her post if she wins.
"I can't say like 'Hey, y'all, donate to me' or whatever, but…I shared an article on my LinkedIn and some of the people that work here liked it. But I can't campaign. I don't really talk about it that much unless someone asks me," she explained.
To promote her candidacy, Fisher has sent out mailers and met constituents in person.
"I'm trying to touch every voter that I can," she told The Maroon. "When I knock on a door and they're like, 'You're the one with the garden? Are you the one with that Juneteenth sign?' They're familiar, so it makes me feel better. In some neighborhoods, you're more familiar than others. In other neighborhoods, they want to know, 'What are you going to do for me for these specific issues?'"
The next four years will be decisive for the Fifth Ward, with the construction of the Obama Presidential Center due to be completed and development along the lakefront expected to continue. That, to Fisher, is an opportunity to promote the opportunities available in Hyde Park, Woodlawn, and South Shore.
"More people may come and want to live over here because there's something about living close to Lake Shore Drive, where you can drive to go wherever you want to. The bus systems and everything work, so this is an ideal location for someone who does not have a car. The ward is going to look different…from a development standpoint. I think there will be more amenities in the ward in different areas, particularly South Shore."
Engaging Fifth Ward constituents and getting them to "vote, be involved, make a decision" is central to her mission—be they renters in Hyde Park and Woodlawn facing displacement or youth who enjoy working in her Greater Grand Crossing garden.
"It would mean everything that I would be able to advocate for the community, to advocate for people who feel like they don't have a voice," Fisher said. "You have this seat at the table; take it. Because that's what I did. I didn't just move into the neighborhood just to pay property taxes and come in my house and close the door. I moved into the neighborhood to fully participate, and that's why I tell everybody to fully participate."