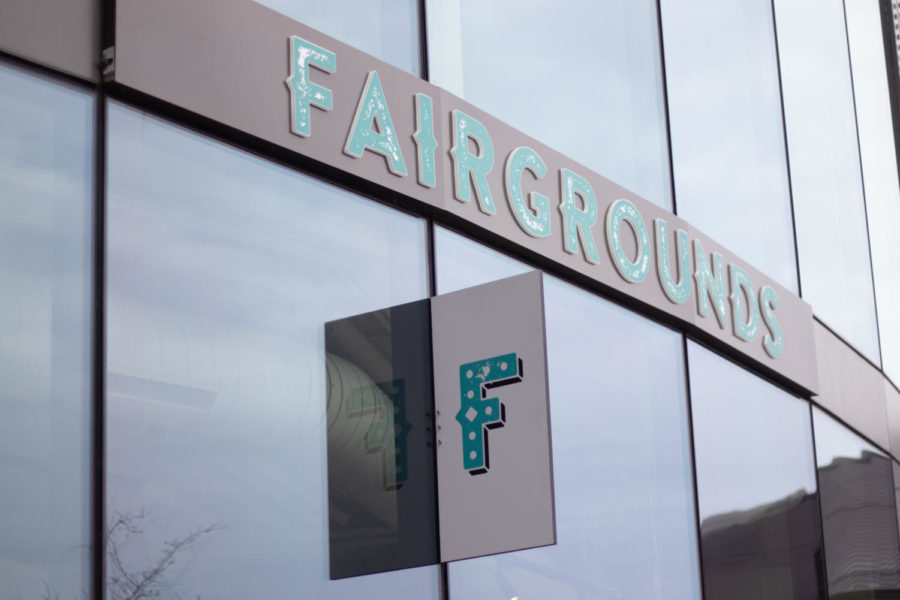 The Class of 2023's Gems of Hyde Park
In our annual edition of Gems of Hyde Park, we asked graduating students what their favorite Hyde Park businesses are. Here's what they said.
Which Hyde Park restaurants have the most scrumptious eats? Which coffee shops craft the best espressos? The Maroon surveyed the Class of 2023 about their favorite businesses in Hyde Park.
Restaurants
Ascione Bistro
1500 East 55th Street, Chicago, IL 60615
Located in Hyde Park Shopping Center, Ascione Bistro is a neighborhood restaurant serving traditional and updated Italian fare. When fourth-year Maroon News Editor Tess Chang was asked what her favorite restaurant is, she immediately brought up Ascione.
"Ascione has become a go-to for me and my friends," Chang said. "There's a lot of great restaurants in Hyde Park, but I'm always in the mood for Italian food, and Ascione is one of my favorite places for good pasta."
In fact, Ascione has been a hit among UChicago students for years. In our reporting last year, Elly Choi (A.B. '22) also cited Ascione as her favorite spot to catch up with friends and have brunch with her parents when they visit.
Roti
1526 East 53rd Street, Chicago, IL 60615
Known for its convenience and affordability, Roti is a no-frills Mediterranean fast-food eatery serving build-your-own salads, bowls, and pita sandwiches.
Fourth-year Antony Awad credited Roti as his favorite restaurant in the Hyde Park area. "Roti is my favorite restaurant because I love its cheap, healthy Mediterranean food. It always has a good vibe, often hosting some Hyde Park community chess games. I think per dollar, it's the best deal in Hyde Park. Definitely going to miss that," Awad said. "Be sure to pay a visit to Roti to indulge in the best Mediterranean food in Hyde Park whilst nourishing your body with fresh, minimally processed ingredients."
Valois
1518 East 53rd Street, Chicago, IL 60615
Located on East 53rd Street, Valois is a homely, muraled diner serving up American comfort food for cash only. The restaurant opens its doors at 6 a.m., so be sure to stop by and grab a steak omelet or hash brown accompanied with Valois's signature orange juice for a breakfast of champions.
Fourth-year Russell Struve also mentioned how one can "occasionally spot famous Chicagoans" dining there. During his tenure as a senior law lecturer from 1998–2004, former president Barack Obama was also frequented Valois. Order Obama's favorite steak and eggs while you're in line and snag a seat at the now-famous "President's Table."
Valley of Jordan
1009 East 53rd Street, Chicago, IL 60615
East 53rd Street is also home to a small grocery store selling halal meats, Middle Eastern specialties, and a variety of sandwiches ranging from salami sandwiches to falafel shawarmas. Fourth-year James Kenniff considers this Middle Eastern restaurant a true Hyde Park hidden gem given its relatively low prices. "They have $5 sandwiches, and they're really good sandwiches," Kenniff said.
This restaurant is ideal for those who are on a budget or just looking for a cheap treat. If you're lucky enough, the amiable owners might give you some advice for cooking authentic Jordanian dishes for your next expedition in the kitchen.
Coffee Shops
Café 53
1369 East 53rd Street, Chicago, IL 60615
When you're frustrated by the Reg's poor Wi-Fi during midterms and finals season, stop by Café 53 for free Internet connection in a cozy, de-stressing atmosphere. It's a small, laid-back coffeehouse with delicious ice cream and sandwiches: the ideal place for a filling snack during a study session or for chatting with friends over coffee.
Struve recommends Café 53's hot chicken sandwiches alongside their wide selection of ice cream flavors. "They have the best sandwiches in Hyde Park, especially their hot chicken sandwiches," Struve said. "Great espresso drinks and a huge selection of hot teas make it a great place to chill and work or catch up with friends."
Cobb Café
Cobb Lecture Hall, 5811 South Ellis Avenue, Chicago, IL 60637
Known for its hipster vibe and wide food selection, UChicago's student-run coffee shop Cobb Café was opened in the 1980s by students who wanted to transform the basement of a lecture hall into a "gas station–chic" coffee shop. When Cobb Café first opened, it served only coffee and pizza from Medici on 57th. However, the café has since increased its food selection, and you can find entrées from other Hyde Park businesses such as Rajun Cajun, Cedars, and Bergstein's Deli. Whatever you are in the mood for, Cobb has it all.
Awad said, "I love Cobb because many of my closest friends work as baristas there. At most times throughout any given school day, I can go there and know I will find some friends and nice coffee.… I'm going to miss being able to just show up at any time and be in good company."
Fairgrounds
5500A South University Avenue, Chicago, IL 60637
Located right below Campus North, Fairgrounds is a go-to study spot for many, serving a wide menu from sandwiches to salads and local pastries. In addition to creating some of the best craft coffee on campus, they also serve tea and matcha for those who prefer alternatives to coffee.
Some UChicago fourth-years, including Addison Lee, appreciate Fairgrounds for its refined interior design. "The coffee shop I will miss the most around the Hyde Park area is Fairgrounds," Lee said. "The art decor is amazing."
Plein Air Cafe
5751 South Woodlawn Avenue, Chicago, IL 60637
A bright coffeehouse and café serving pastries with French specialties, Plein Air is situated next to the Seminary Co-op Bookstore and has a full-service patio. Plein Air, as Chang suggests, is "a refreshing spot offering brilliant ambience to get work done whilst catching a breath of fresh air."
Other Businesses
Kimbark Beverage Shoppe
1214 East 53rd Street, Chicago, IL 60615
Founded in 1963, Kimbark Beverage Shoppe is known for its wide liquor collection including beer, wine, and spirits. This liquor outpost is ideal for last-minute party requirements, and in the words of fourth-year Max Samengo, "You're not getting a warmer welcome anywhere else." Struve also credits Kimbark for having "friendly staff and a wide selection of beverages."
University Hair Stylist
5700 South Harper Avenue, Chicago, IL 60637
Located on Harper Avenue, this barber shop is the go-to place for your grooming needs. They offer great, reasonably priced services to fit into a college student's budget.
Awad spoke fondly of the University Hair Stylist, saying that in addition to its "good-priced haircut," he would miss his quarterly expeditions to the Hyde Park business.
Rachel Wan contributed reporting.