Chicago makes it freeze, Crystal Castles makes it rain
What promised to be just another drizzly springtime day in Chicago turned out to be an electrifying, propulsive mosh pit.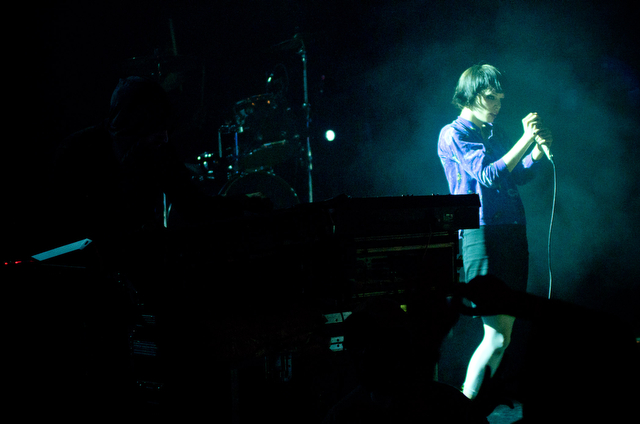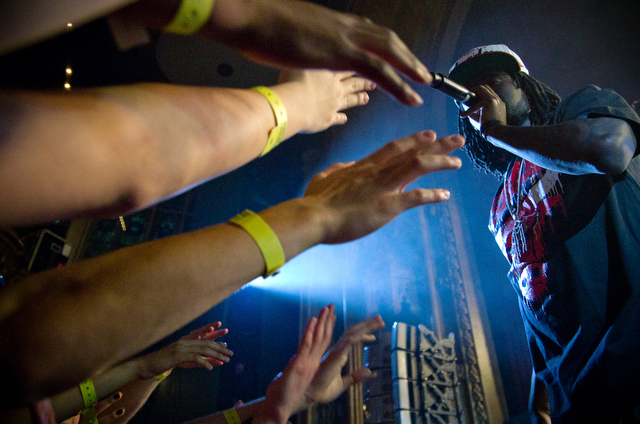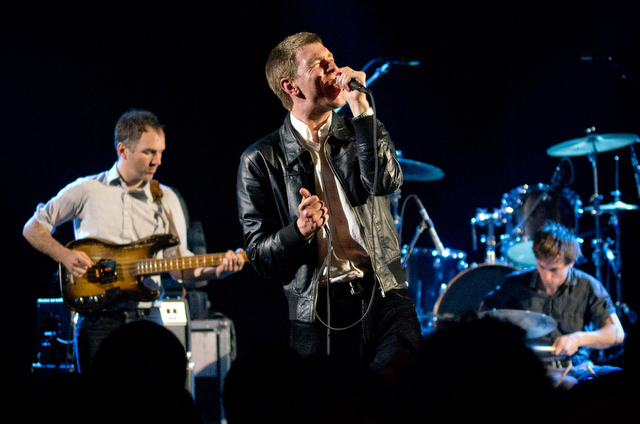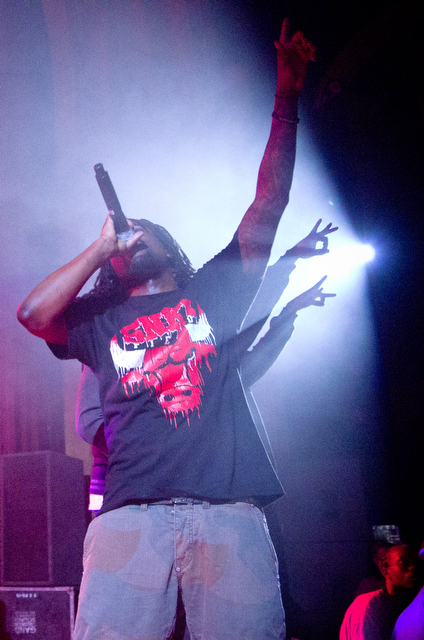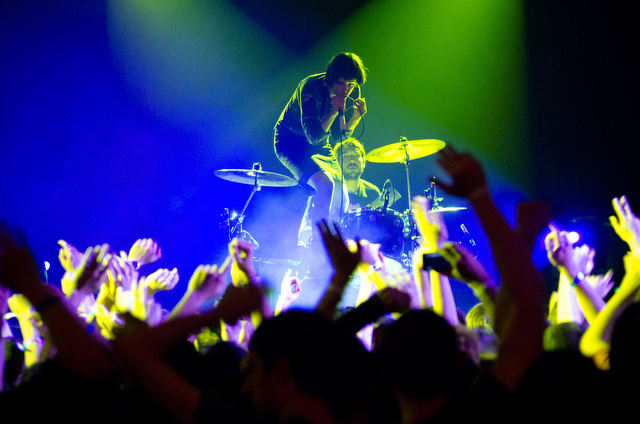 On the drizzly Saturday morning that was May 14, many U of C students awoke from their cushy weekend dreams only to find that there was a list—and that they were not on it. Due to the potential rain and generally dismal weather, the much anticipated Summer Breeze concert was moved into Mandel Hall, resulting in a steep cut in the number of tickets the University could honor. Students would have to enjoy the collective energy of The Walkmen, Milkman, Wale, and Crystal Castles in a more confined setting.
At the Summer Breeze carnival, which was moved from the quads to the Reynolds Club, there was a general air of frustration, hunger, and resignation. There was quite a lot of cotton candy, noise from WHPK's soundstage, and students on their cell phones trying frantically to secure a ticket. Suffice it so say, there was no bouncy castle. Students began calling the event Summer Freeze, and, at least from what I could hear, there was a lot of doubt as to whether the concert would live up to those of previous years.
Upon setting foot in Mandel Hall, it was clear that the event seemed forced. The room was intensely segregated into those with yellow bracelets (welcome to the mosh pit) and those with blue bracelets (enjoy the show from the very same seat in which you watched SASA and Shostakovich). This rule was not enforced so much when The Walkmen and Milkman were on stage but as soon as Wale came on, it became clear that some would have to fight for their right to party. The problem was that nobody had cared too much about partying when The Walkmen and Milkman were on. Both bands played good pump-up music, and could splice a top 20 hit with decent flair, but were not riveting by any means.
Wale got the crowd going a bit more. He seemed fairly excited to be performing at Mandel Hall and made the audience members repeat various phrases after him, like, "I smoke so good. I smoke so great. Always late." This part was pretty fun for me (I guess) but what really drove the crowd crazy was when Derrick Rose of the Chicago Bulls (who, believe me, I now know is the MVP), took the stage and stood in place while waving timidly for a minute before bowing out. This excited the mosh pit so much that it just about collapsed in on itself, probably because everyone was experiencing either awe or confusion—or both.
Now, at last, we come to the final act and main attraction. Composed of Ethan Kath and Alice Glass, Crystal Castles is an electro-indie group with a healthy dose of synth-induced punk on the side. Kath mixes and remixes his beats until they play like screamo arcade games. Glass, a 23-year-old with ice blue eyes and jet black hair cropped just below her ears, screeches vaguely sexual, mostly incomprehensible lyrics at the top of her lungs. It's really awesome. When Crystal Castles took the stage, blue wristbands joined with yellow wristbands in the pit and the concert began in earnest.
Kath blasted his syncopated sounds and the requisite strobe light suddenly made everything look really cool. Beneath the cutting, coruscating lights, Glass was a diva demon in Converse sneakers. She leapt into the crowd no less than 10 times, sending the faithful flock into a frenzy of adrenaline and adoration. They played songs from btoh their self-titled albums ranging from the trendy "Crimewave" to the loud and brash "Baptism." The room pulsated, fueled by the vibrating vim of the mic and the pit. Glass, sporting a black skirt and loose blue top, did her devilish dance across the stage, fell to the floor, and then, renascent, threw a sweater over her face and swayed like a punk-rock palm tree in the summer breeze.
So, yes, outside it felt like the worst of fall, and, true, the carnival ran out of burgers before I even got there at 2 p.m., but even the worst days should be given a chance at redemption. This one turned around big time because what promised to be just another drizzly springtime day in Chicago turned out to be an electrifying, propulsive mosh pit in the middle of Mandel Hall.