Technology and fashion meet on FOTA's "wired" runway
The Festival of the Arts (FOTA) kicked off its week of student exhibitions with a launch party and fashion show last Saturday in Hutch courtyard.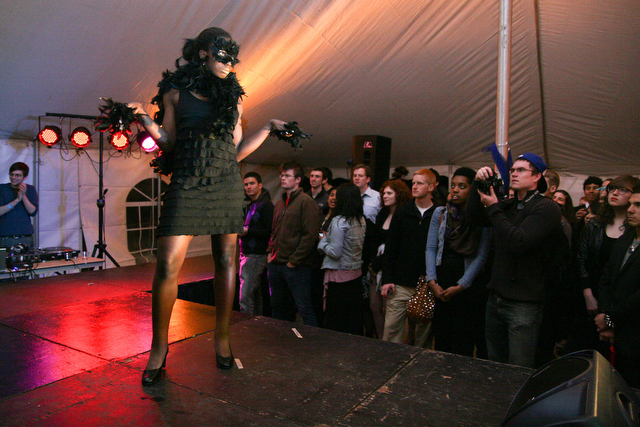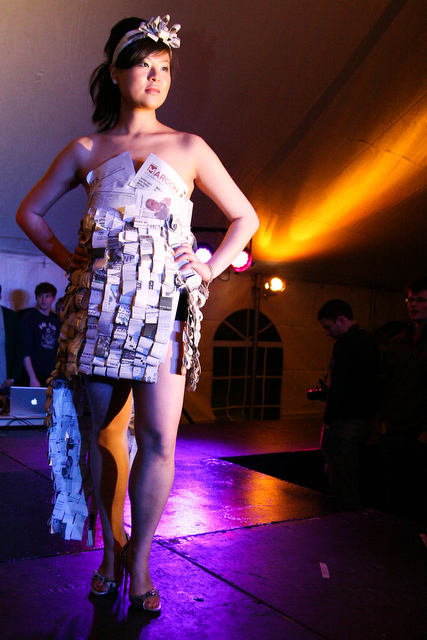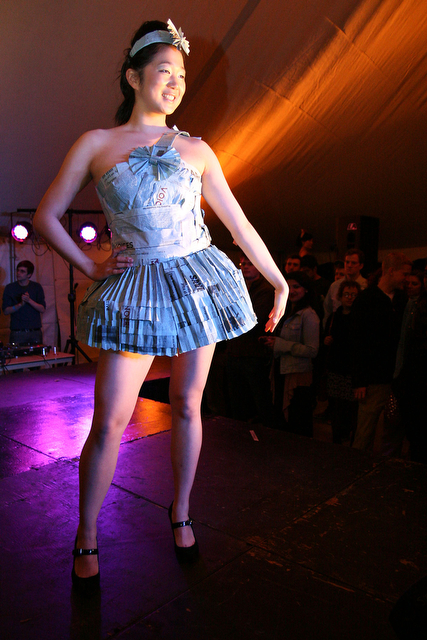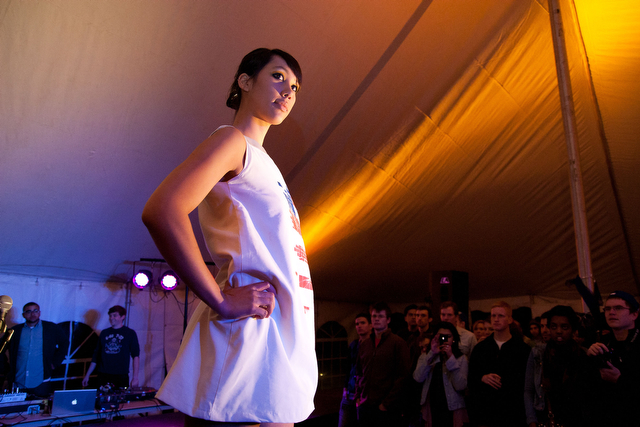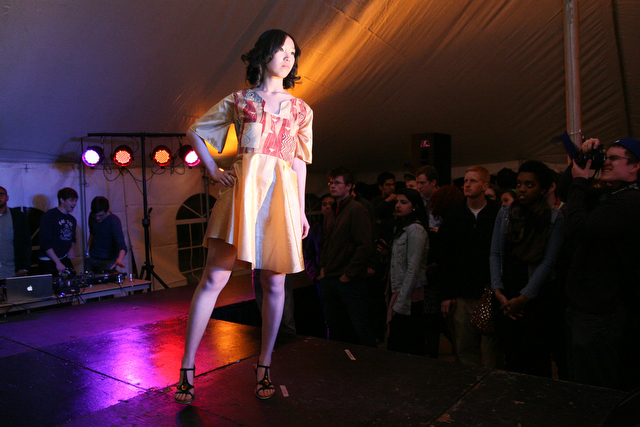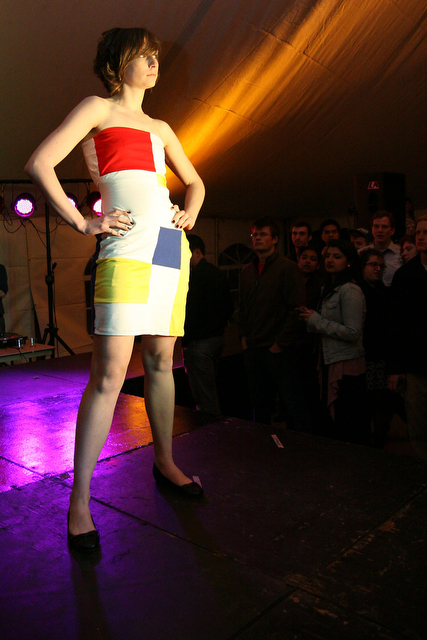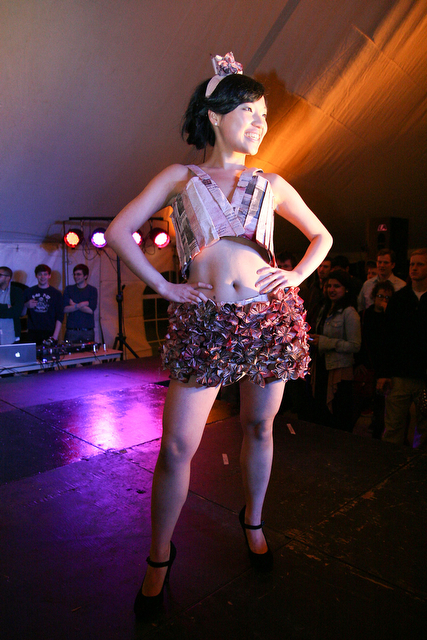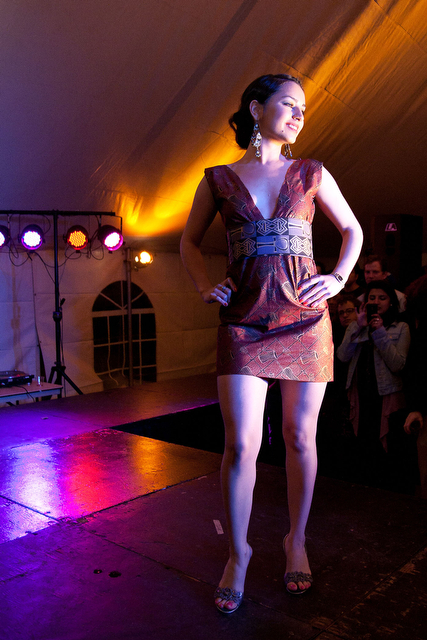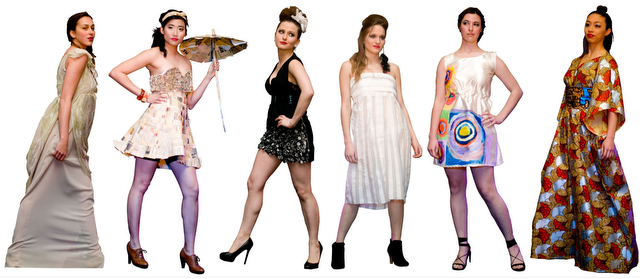 The dresses above were designed by Lily Lai, Linda Chyr, LizMarie Oliveras, Ariya Sasaki, Maya Fraser, and Hana Erkou. Designers Alice Nasto, David Nasca, Bradford Black, and Harmon Seigel also had their designs showcased. The works varied tremendously in scope, with one collection made almost entirely out of issues of the Maroon, one reimagining classic '50s styles, and another taking inspiration from the recent tsunami in Japan. FOTA will continue through the week, with student exhibitions taking place across campus. The festival's theme this year is "Wired," which can be seen in the exhibitions, many of which relate to technology. Firebread, Project Walk, the Dance and Theatre showcase, and UChicago Arts Awards Ceremony will take place this week.