April rain, call it a wash in the theater: Spring movie roundup
Movies so bad they're almost not good (plus Spring Breakers).
 Spring Breakers (Harmony Korine): It's loud, garish, triggering, voyeuristic—and above all, intentional. Harmony Korine's latest film has drawn ire from critics all over for its Lite-Brite depiction of girls gone wild on a Florida spring break. Guy Lodge of Variety wrote that while it's clear the movie means to mock shows like Jersey Shore, it's questionable whether it "effectively [satirizes] them or [is] merely complicit in the glossy meretriciousness of the culture they represent." And yet, that's the point: From its repetitive close-ups of hyper-sexualized beachside debauchery to its concluding gunfight, Breakers revels in the fantasy and then attacks it, before finally deconstructing the whole cultural enterprise (itself included). And if you're willing to take the movie at more than face value—Korine challenges you not to—it becomes an examination of rape culture and sexual politics, of racial commodification and the value of bodies. There's a reason Werner Herzog purportedly called Korine "the last foot soldier in the army." The film's star is undoubtedly James Franco as Alien, the gangster who takes the girls under his wing. I can't overstate the importance of the scene in which he sits down at a piano to belt out Britney Spears' "Everytime." Runner-up would be Belgian cinematographer Benoît Debie, who makes magic of the sun-bleached, strip-mall'd Floridian coastline. Third place goes to me, because the movie takes place in my hometown (shout out to the 727). In the words of pop culture blog The Coquette, Spring Breakers is "a mythical allegory with a raging case of neon herpes." We're having a cultural moment, people.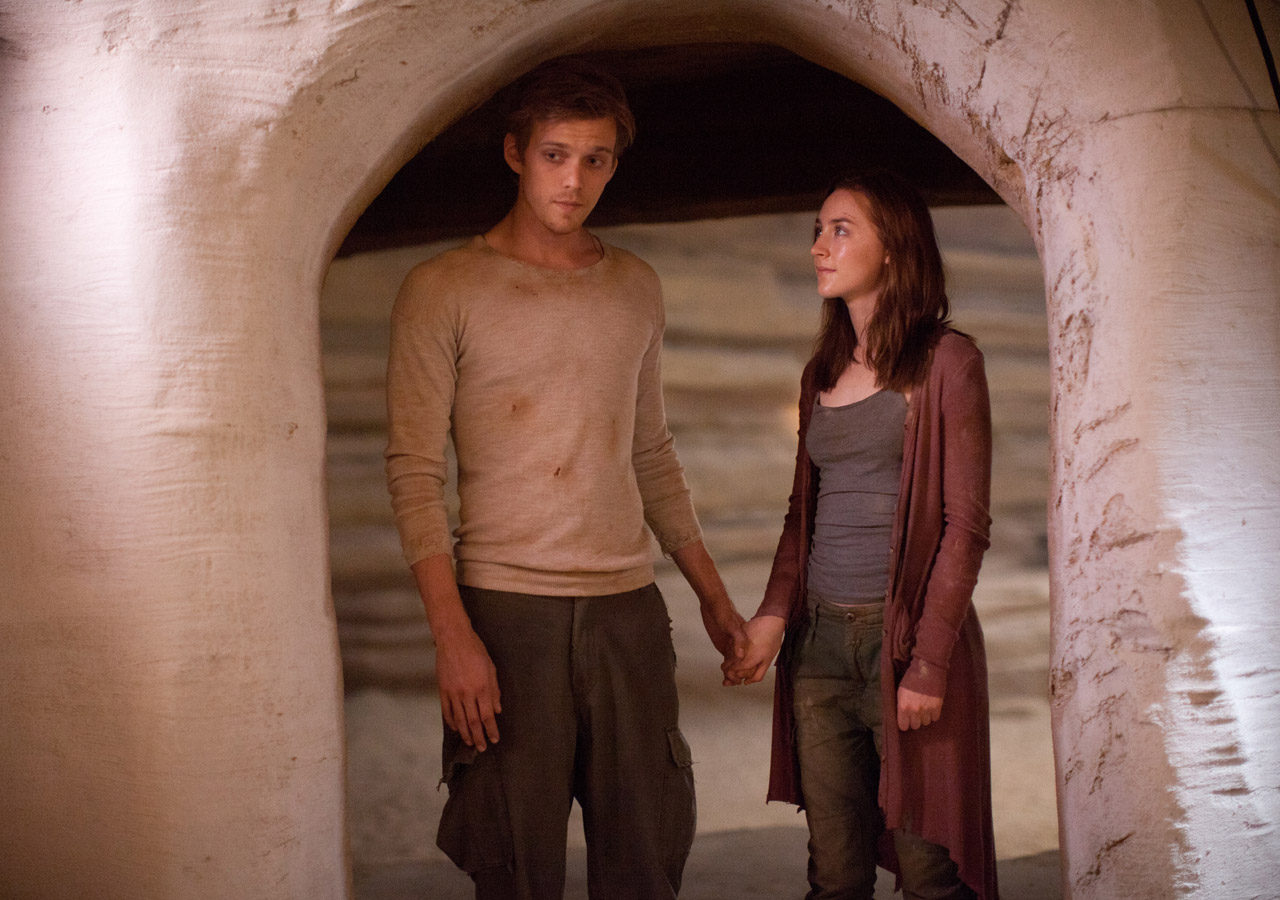 The Host (Andrew Niccol): Confession: I read The Host over spring break. Somewhere in the interim between sleeping on my bed and then sleeping on a floaty in my pool, it seemed like a good idea. And to Meyer's credit, the 600-page tome about an alien who's taken over a human body only to find that its original host won't leave, is atmospheric and gloriously melodramatic. Barring one major challenge—successfully depicting two people fighting within the confines of one body—the book seemed ripe for successful adaptation. After all, its script attracted one hell of a cast: Atonement's Saoirse Ronan and Inglourious Basterds' Diane Kruger, plus Max Irons as the quintessential Brit-import love interest. Add to that director Andrew Niccol, the mind behind Gattaca, and all phasers are set for box office smash. Only…not. Niccol decided to expand the movie's universe, cutting time away from developing both of Ronan's characters just so we can stare at Kruger, standing in the desert, doing her best with lines like, "This is a big planet." Speaking of Ronan, she's saddled with the job of playing Wanderer, the alien, and then providing a countrified voiceover to represent Melanie, the human-cum-resistant-host. She has chops, but is curiously left alone by postproduction. Melanie's voice often comes shrieking in with jokes that fall flat, and it's like no one told Ronan this would be happening—Wanderer never emotes at all. I suspect Niccol phoned in for the entire production: making out, a staple in any Meyer adaption, happens frequently, but is often filmed from hilariously ill-conceived angles so that we're just staring at the back of whichever dude's neck. Ronan and Kruger bring it home in the film's final act when they're allowed to do their thing without being crippled by poor stylistic choices, and it's just as the film finds its footing that it ends.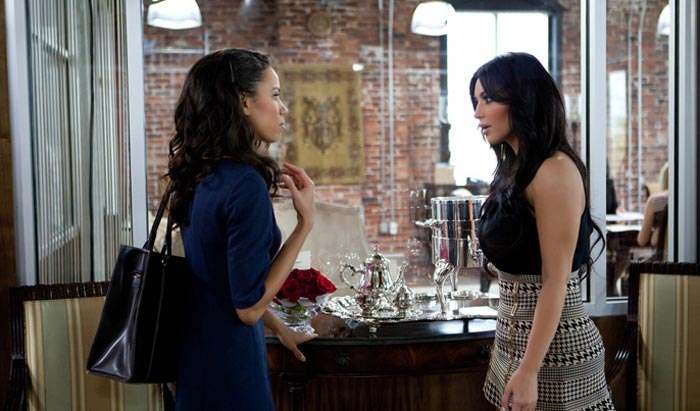 Temptation (Tyler Perry): Good news! Where The Host flopped massively in being so bad that it was good, Tyler Perry's Temptation comes a hell of a lot closer. Reliably ham-fisted, Perry's latest is a cautionary tale for all women who want to enjoy evil things, like sex. The movie centers on Judith, played by the underappreciated Jurnee Smollett-Bell (Friday Night Lights), who engages in an extramarital affair, and then suffers the consequences—many, many consequences. Like the prolonged wrath of her Bible-thumping mother, who waxes on and off about hell and wealth and urges, and is treated by the film like the only reasonable person in the room. Think Marcia Gay Harden's role in The Mist, only with the filmmakers having no sense that she's not the good guy. And yet, that's only the beginning—there's also domestic violence and HIV. Most offensive is the film's treatment of sexual assault and its adherence to the "no" means "yes" aspect of rape culture. As Judith tries to brush off the advances of the "other man," he looks her in the face and says, "You can say you resisted." Later flashbacks proceed to show their hot-and-heavy good time, indicating that, hey, she wanted it anyway. If you can just get past all the slut-shaming and awful gender politics, there is hilarity to be found. Vulture compiled a list of all of Kim Kardashian's lines, which, while unremarkable in and of themselves, are made glorious by her robotic delivery. And if that's not enough, a twist ending that defies any sort of logic, ever, is an added cherry on top—even if it's too little, too late.