Prominent New Wave film director Agnès Varda in residence
Varda is a prominent filmmaker, visual artist, photography and documentarian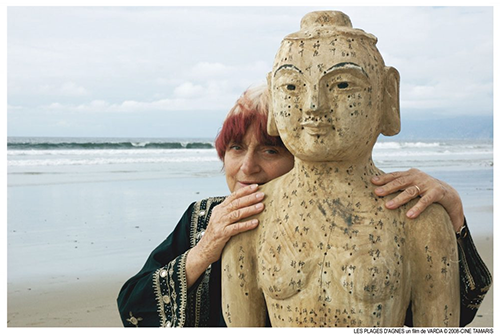 Legendary French filmmaker and visual artist Agnès Varda will be in residency at the University of Chicago from October 8–15, coinciding with the screening of many of her films as well as an installation of her video art and photography in the Logan Center. Screenings began Thursday night with an exhibition of her 2011 documentary Agnès Varda: From Here to There, accompanied by a Q&A and an introduction by the artist herself. There is a formal opening reception on Friday at 5 p.m. in the Logan Center Gallery, followed by an Artist Talk delivered by Varda.
Varda's most well known films, 1985's Vagabond and 1962's Cléo From 5 To 7 will both be screening as part of the series, Vagabond at Saturday at 7 p.m. in the Logan Center Screening Room, and Cléo at the Music Box Theater in Lakeview on Wednesday, October 14 (tickets $12). In addition to a selection of fiction, documentary, and short subjects by the director, there will also be a public conversation between Varda and artist Jessica Stockholder on Sunday, October 11 at noon in the Logan Center.
While reserved tickets for many events are already sold out, waitlists are available at arts.uchicago.edu/cinévardaexpo.