Packed Sells Out of Dumplings by 6PM on Opening Day
"We ran through what we thought we would run through in 2 days."
Packed, a new Hyde Park restaurant serving unconventional dumplings, finally opened its doors on Friday at 11 a.m., after initially planning to open at the end of this summer. By 6 p.m. that evening, the restaurant ran out of food and had to close for the night.
"We ran through what we thought we would run through in two days," restaurant co-founder Aaron DiMaria said.
DiMaria and Mike Sheerin, the head chef at Packed, initially planned to open the restaurant at the end of last summer. However, the owners ran into difficulties renovating the building and acquiring permits from the city, according to DiMaria.
The counter-service restaurant is located on 57th Street in the former location of Edwardo's Pizza, a space leased from the University of Chicago. Sheerin, a Bronzeville resident, said that he wanted to open a restaurant in Hyde Park to bring more creative, high-quality, and affordable food to the South Side.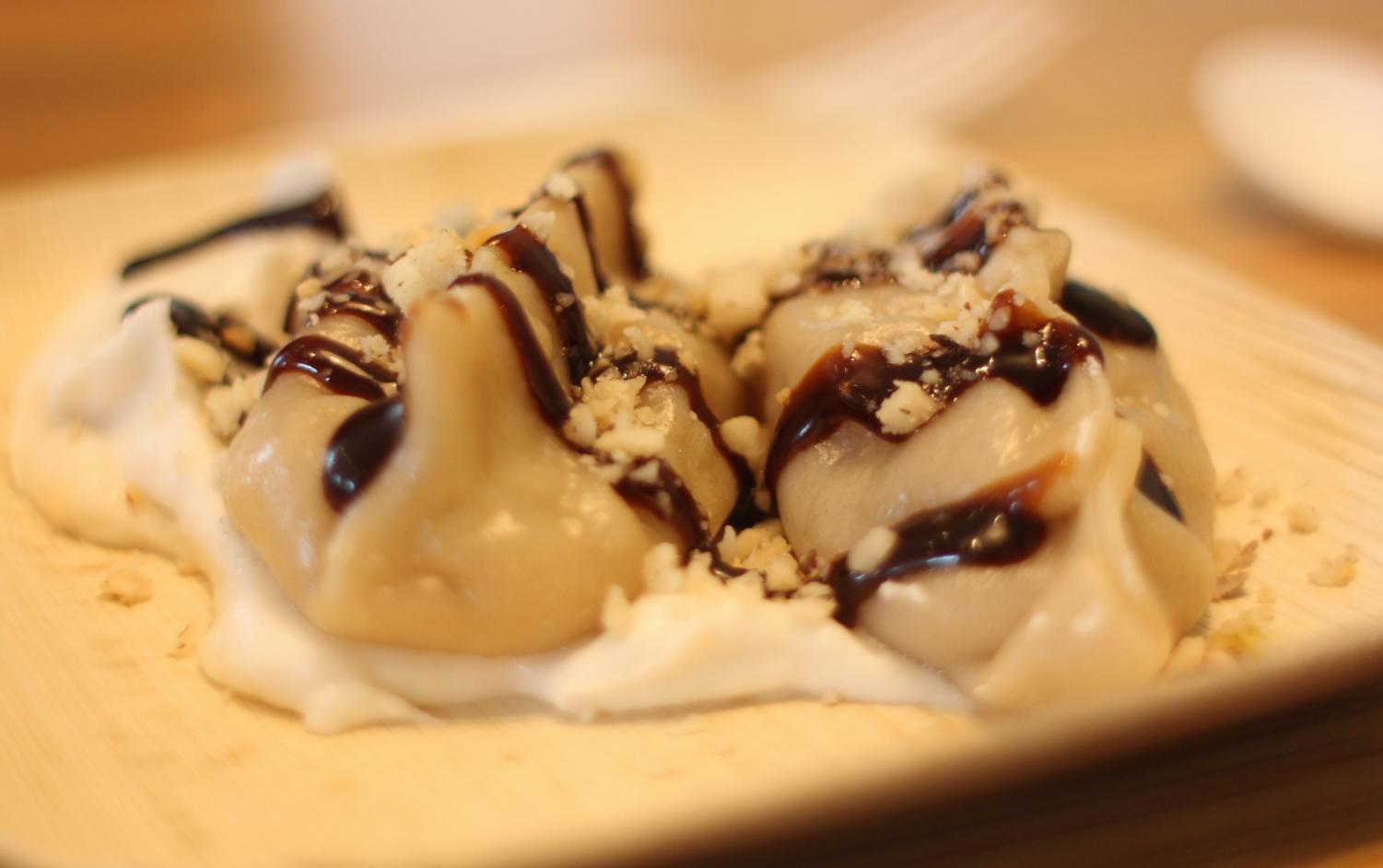 Sheerin is known for his work at other Chicago restaurants such as Blackbird, Trencherman, and Embeya.
"I thought food was very creative, but it could use some fine tuning. However, the food was reasonably priced and it has a nice atmosphere," third-year Sean Colin-Ellerin said. Colin-Ellerin went to Packed on Saturday night.
Third-year Charlotte Yarboro, who also visited Packed on Saturday, said, "It was pretty good, but not the right price point for the quality. Packed certainly has creative flair, you can't fault them for that."
The menu at Packed currently includes Peking duck, butternut squash, meatball, short rib, and pastrami dumplings. However, this selection will change seasonally because the restaurant sources the majority of its ingredients locally. Its website lists farms in Indiana, Illinois, and southwest Wisconsin as partners. The restaurant is also committed to serving at least 90 percent organic ingredients, and 100 percent non-GMO ingredients, according to DiMaria.
As part of its focus on eco-friendly practices, Packed composts all food scraps and serviceware, and converts its fryer oil into biofuel. This commitment to ethical practices inspired the restaurant's decor, which features photographs of the farms where it sources its ingredients.
"I would challenge every restaurant to show us where they're getting their ingredients at," DiMaria said.
Packed is open from 11AM to 11PM Sunday through Friday, and 11AM to 12PM on Saturdays. It will offer delivery soon, according to its website.