State Regulators Unanimously Approve UCMC's $269 Million Trauma Plan
"Our community needs and deserves equal access to quality health care, and we are now one giant step closer."
The Illinois Health Facilities and Services Review Board (IHFSRB) voted 9–0 to approve UChicago Medicine's $269 expansion plan, which proposes to build an adult Level I trauma center on the medical campus, expand its emergency room, and create a new cancer facility.
The board convened at 10 a.m. in Normal, IL, and roll call voting on the plan began around 3:40 p.m. Prior to the vote, the board allocated time for public comment on the plan. According to Twitter reports, one board member said that there has never been as large a crowd at an IHFSRB meeting. UChicago Medicine said in a press release that around 100 supporters showed up to the meeting.
"With this regulatory approval, UChicago Medicine can begin construction of a new and larger emergency department, which will house four trauma bays, and a dedicated cancer-treatment facility," reads the press release. "UChicago Medicine also will seek approval to be a Level 1 adult trauma center from the Chicago Trauma Network and the Illinois Department of Public Health. Plans are underway to recruit staff who will be necessary for the expansion, and UChicago Medicine has launched a national search for a director of the trauma center."
On April 21, the IHFSRB issued an advisory report that criticized parts of the proposal, which UChicago Medicine has dubbed the "Get CARE [Community, Accessibility, Reliability, Excellence]" plan. The report, issued by IHFSRB staff not on the board, said that the proposal was too extensive, stating that it requested too many additional beds and emergency room stations.
The report said that the medical center needed only five additional medical and surgical beds, not the 168 that had been proposed, and that it only needs 15 new intensive care units, not 20 as was suggested. The approved plan will add a total of 188 inpatient beds.
According to UChicago Medicine's press release, "This bed request will help address capacity issues that have been limiting patients' access to care and straining the network of providers, as ambulances are diverted elsewhere and community hospitals are unable to transfer patients in need of complex care to UChicago Medicine."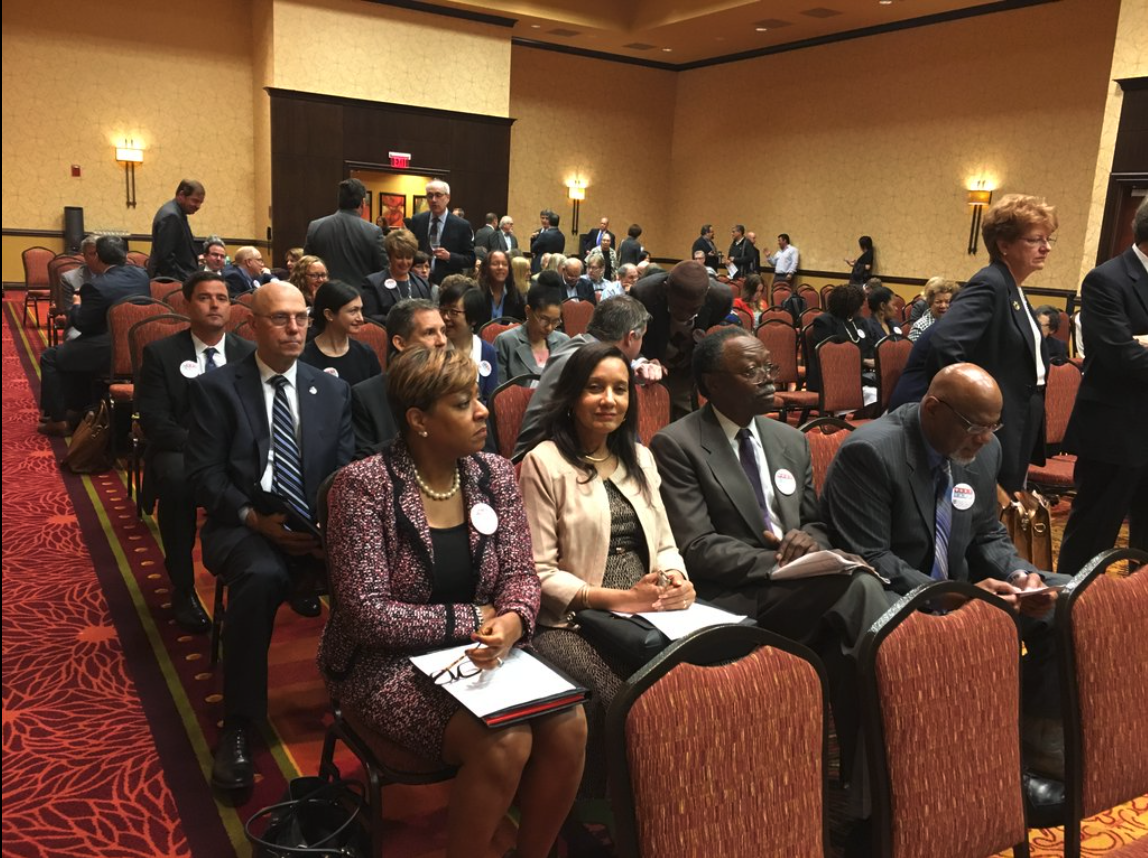 The board is independent of its staff, and was not bound to follow the report's recommendation.
"The board's vote today will have a significant impact on our community," Sharon O'Keefe, president of the University of Chicago Medical Center, said in the press release. "Our community needs and deserves equal access to quality health care, and we are now one giant step closer to being able to offer that access at UChicago Medicine."
The Trauma Care Coalition (TCC), an activist group that has been pushing for a trauma center on the South Side since 2010, welcomed the plan's approval today. Third-year Dominic Surya said that at least one of its six members made the trip to Normal for the meeting today.
"The coalition is obviously pleased at the development," Surya said. "We hope that the University follows through on its stated intention to form a community board in connection to the urban health initiative and the hospital, and we believe that our membership – the six members of the coalition … should be represented on that board."
In addition to a community advisory board, TCC is also pushing for the medical center to fund social services for victims of violence: "Many Chicago trauma centers, most, have violence interrupters and run social services to not only respond to violence when it happens, but … to prevent it in the first place," he said. "The University has not, so far, seemed keen on funding these social services."
The press release added that the new emergency room is expected to open in late 2017. The entire project is expected to be completed by 2022.