University Mourns Fourth-Year Renata Gross Horowitz
Her friends, family, and mentors described Horowitz as "visually inspired," "an explorer and creator of worlds," and filled with "enormous zest for life."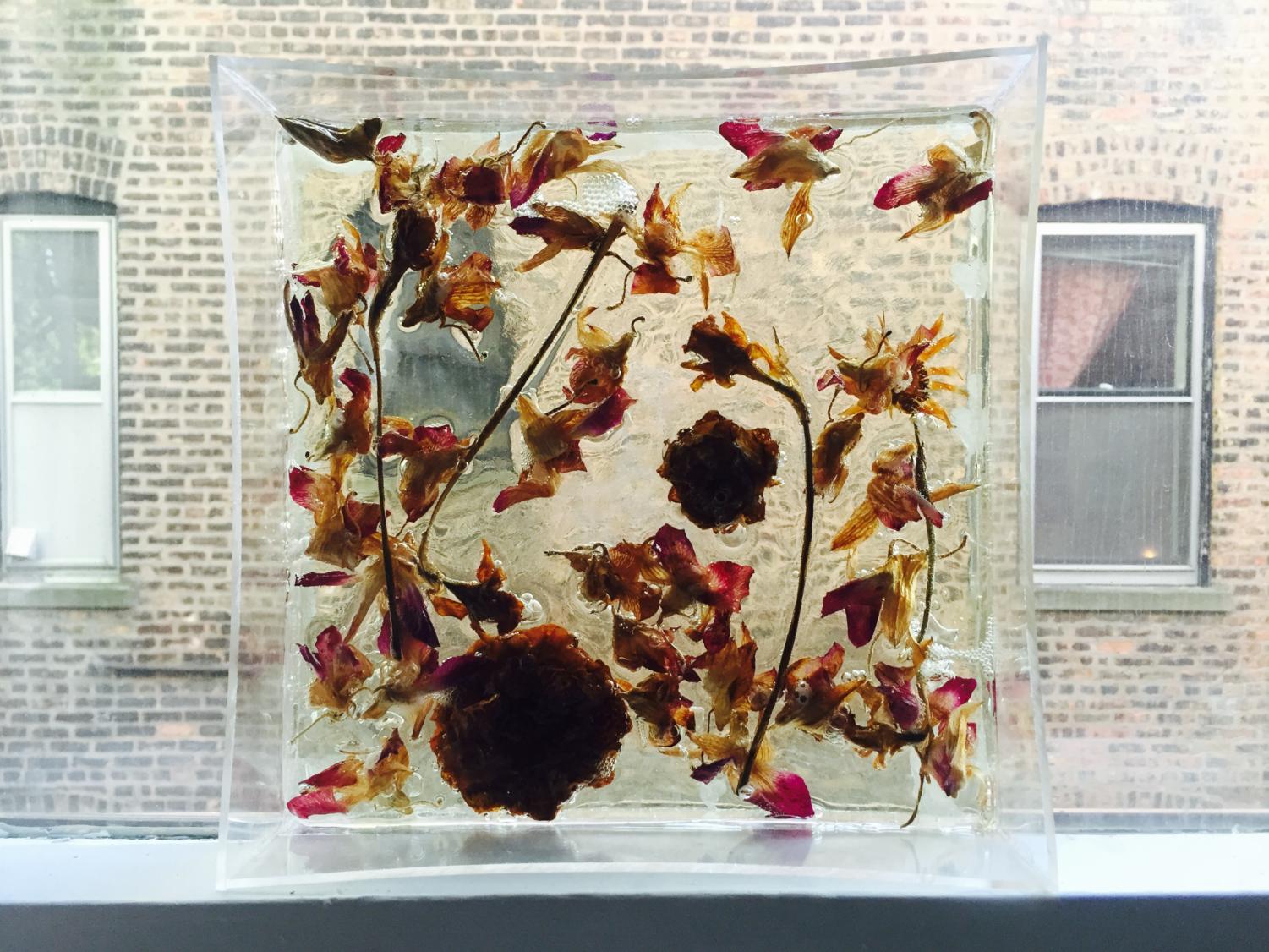 University of Chicago's artists, activists, and student body suffered a loss with the passing of fourth-year Renata Gross Horowitz last month. Her family, friends, and mentors remember her as a dedicated student with a passion for creating, leading, and sharing.
Horowitz majored in interdisciplinary studies in the humanities and had been working on her B.A. thesis about PTSD, mental illness, and de-stigmatization. She had been working on a documentary about the experiences of UChicago students admitted to Lakeshore Psychiatric Hospital. She also worked at the Logan Center, helping to create a documentary about the UChicago music collective Contempo and to coordinate the performance of a Chinese opera troupe during the Envisioning China Festival.
Horowitz passed away from injuries sustained during a car crash in South Dakota over spring break at the age of 21, according to an e-mail sent by Dean of Students in the College Jay Ellison.
Her friends, family, and mentors described Horowitz as "visually inspired," "an explorer and creator of worlds," filled with "enormous zest for life," a "ringleader to a dozen cousins," and "the kind of person who I think bad male screenwriters base their 'manic pixie dream girl' characters on."
That last superlative came from fourth-year and friend Allison Torem. "She was so sincere and energetic and wanted so thoroughly to live life with the firmest embrace of human connection, spiritual and physical adventure," she wrote in an e-mail. Torem also shared how Renata volunteered to be a part of her last artistic venture at UChicago, "Sorry Not Sorry."
"She spoke so awesomely in front of the crowd about what she was 'sorry not sorry' for—what she was tired of apologizing for. She said she was tired of apologizing for having a healthy relationship with her body, for any sense of genuine nakedness being misconstrued as sexualization, for any genuine sexuality being misconstrued as dirty," Torem said.
"This is my attempt to paraphrase what was said so earnestly in front of a crowd of people she didn't even know. She really meant all of that," she added. "These weren't just ideals she wanted to hold, they were how she really saw the world, and having a point of view like that in this world is hard, as a woman, as a person."
Camila Palomino was Horowitz's roommate for all four years of college. In an obituary from the UChicago News Office, she described her as "an alien—an otherworldly being who shared her passions with everyone she came by. She was a muse, an artist, a lover, an explorer and creator of worlds."
"To know her was to be in awe, to have a relationship with her is to feel a love and support that is very hard to find in humans," friend Matt Gottesfeld wrote in an e-mail.
Her father, Harold Horowitz, shared some trademark attributes of his daughter in the obituary: "We will miss her raucous laugh, robust debates and vivid presence."
An obituary published in The New York Times by her family highlighted her 21 years full of life: "Her 21 years were well-lived surrounded by a wide circle of friends. A brilliant student, committed activist, talented dancer and filmmaker, Renny was a graduate of Stuyvesant High School and a member of the University of Chicago Class of 2016. She was a voracious reader and traveler who visited six continents documenting her trips with photos and films."
A childhood friend of Horowitz, Madison Abrams, posted a tribute on The Odyssey Online website. "You were a ray of light, always happy and never seen without a smile on your face. You knew how to bring people together and guarantee lasting memories," she wrote. "When we were young, you were a free spirit and nothing ever held you back, this incredible quality continued into your adult life."
Members of the campus community also remembered Horowitz fondly.
"Renata was a brilliant artist in many media—visually inspired, formally rigorous, narratively rich and attuned to sound," English professor Lauren Berlant said. "She was also such a thoughtful reader of theory and history: committed to her views, and at the same time, open to new ways of thinking about generating better worlds, discourses, and institutions."
Berlant said she first taught Renata in a class called "Queer Arts after Stonewall" last fall. For a class project, Renata created a plexiglass crypt for flowers that represented relationships with people close to her, from her father to her friends.
"Renata glossed the sculpture in an essay about poison and mood, touch and abstraction. It closed with these sentences. '19. The plexi exterior has not been completely filled; I hope to continue filling it. Though, I have a tendency to over-do.; 20. The exterior world when seen through apoxy-resin becomes matted and blurred—like the softest, warmest pixelization,'" Berlant wrote in an e-mail.
"As an artist and student intern, Renata's exceptional ability to accomplish almost any task with warmth and creativity contributed greatly to the artistic community at the Logan Center and throughout the University," Bill Michel, executive director of the Logan Center, said.
Horowitz was deeply engaged in community activism outside of the University. She worked with a new non-profit called Memoirs of Blacks in Ballet, dedicated to providing opportunities for young black dancers. Last summer, she interned at Lawyers for Children in New York City, pursuing change at the intersection of the legal, mental health, and child protection systems.
"The world really lost an advocate for human beings and a fun and spirited and really open person," Torem said.
Services for Horowitz were held in New York City on April 12. On Sunday, May 15, the College will be holding a reception for the family, colleagues, and friends of Horowitz in the South Lounge of Reynolds Club from 3:30 to 5:30 p.m. Her father and stepmother will be present, according to an announcement from Ellison.