Diner chez Nous: Campus Supper Club Serves Up Unpretentious Flair
Nous is a supper club started by third-year Alex Ye out of his apartment serving impressive food in a low-key setting.
If you've heard of supper clubs, you've probably heard stories of famous chefs, high society, and secret underground locations—or at least that's all I knew of them before eating at Nous last weekend. A supper club is a restaurant that isn't in a restaurant: attendees pay a certain amount of money, meet at a designated location, and share a meal with a group of strangers. Nous, started by third-year Alex Ye, is all of these things, but without the notorious grandeur.
Ye started Nous after a photographer from Bite, a University food publication, mentioned she would be willing to pay for the food he cooked. "Once my roommate Cristian and I agreed, Nous began its small, word-by-mouth service, serving 4 people dinner every Saturday in my cramped apartment," Ye wrote in an e-mail. Last weekend, and nearly a year after its creation, I attended a Nous dinner with a group of eight strangers.
If the idea of a supper club sounds intimidating, rest assured that Nous knows its audience. The location was a typical student apartment (we even took our shoes off at the door), and the atmosphere was unassuming and casual. Ye's vision for Nous reflects its unpretentious nature: "It's about cool people enjoying good food," he said.
Though the vision is modest, the execution was impressive. The Nous team consisted of a dozen or so people, all buzzing around the apartment, greeting, seating, cooking, and serving. The group was extremely organized, guiding one group of diners to the dinner table as soon as the last had finished, but also responsive—when running behind schedule they were sure to keep us updated. Not to mention the food—crispy pork belly on sourdough, adorned with kimchi—all delicious and made in-house.
Certainly, Ye and his team are stretching apartment cooking to its limits, offering two experiences in one: the ease and speed of a restaurant with the integrity and dedication of a home-cooked meal. Yet though the culinary element was excellent, the social experience of Nous felt uncertain.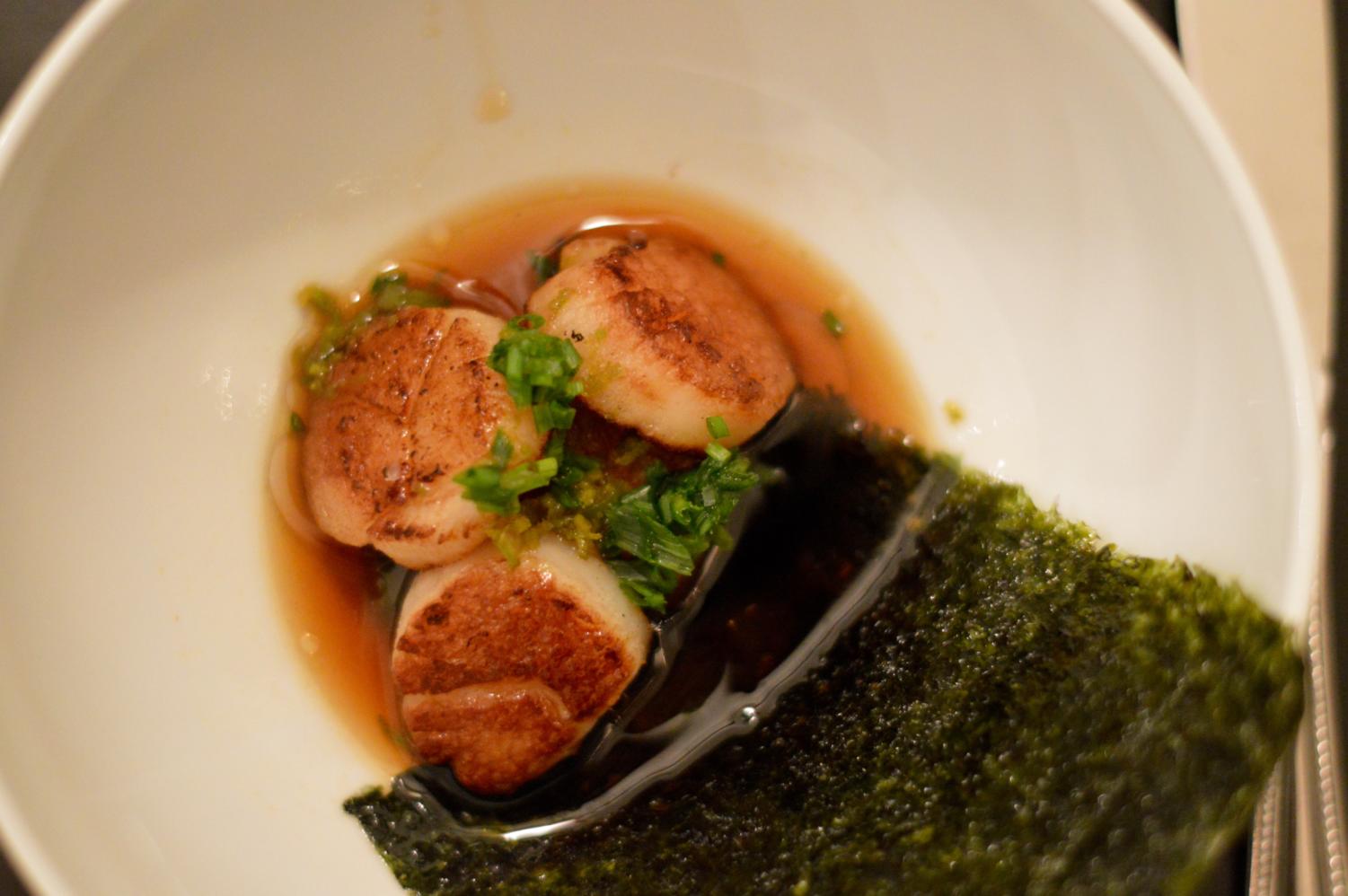 The 30-minute time slots were very short and left little room for anything but eating. When my group was first seated, it seemed we were on the brink of conversation; given a few minutes longer we would have shared in the foreign wonder of the supper club experience. But the food came almost immediately, and the need to converse outside of predetermined groups didn't arise again. This and other factors—kitchen steam heating up the apartment and a brief power outage—made the night feel a bit like a machine working beyond its capacity.
However, the idea itself—a supper club for students—has great potential. The supper club is foreign territory to most college students. For this reason, it brings its attendees together in a way that their typical social gatherings cannot. I felt Nous set the scene well: We were all equally out of our comfort zone and primed for friendly conversation, free of assumptions and insecurities.
Luckily, Ye and his team are in the perfect position to tweak their setup. As an autonomous project with a devoted following (it was tricky getting a reservation for two a week in advance), the Nous team has enviable flexibility. After just one session, Ye is already reworking the timing.
"We thought at first that 60 minutes was too long and the timing of 45 too awkward. However, after the setback we had with power outage, we've decided to work at minimum with a 60-minute slot," Ye wrote in an e-mail.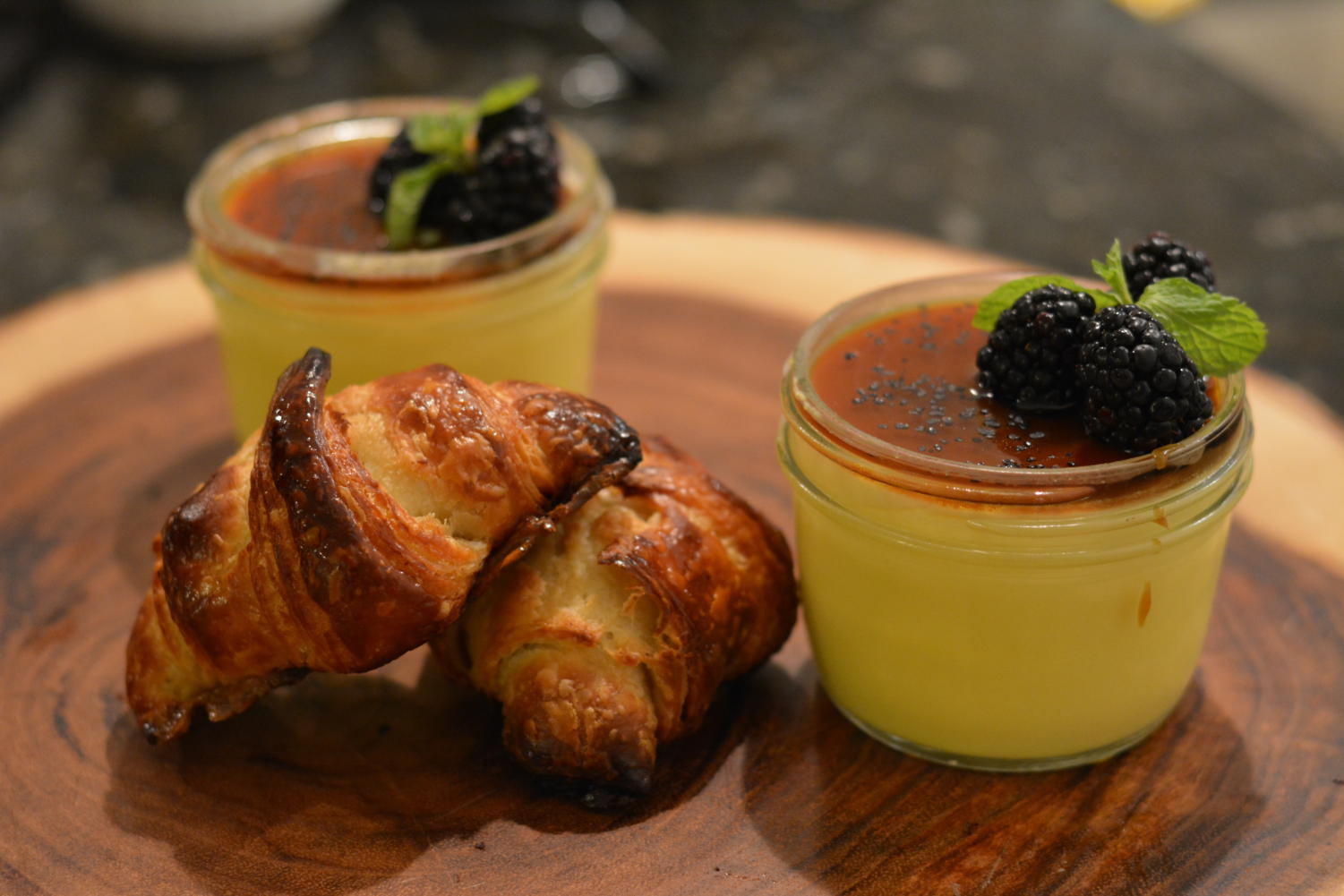 While such an independent project lends Nous flexibility, Ye nonetheless hopes Nous will become a part of UChicago culture. Ye and his team are already taking steps to collaborate with existing University organizations like UChicago Ceramics, which is currently creating a plate-lending program that would allow the two art forms to merge.
Ultimately, Ye hopes Nous will live on at UChicago, even simply as an inspiration for other foodies on campus. "I hope we can become a University institution and that other students contribute to the underground dining scene, even if the name Nous is not attached to it," Ye wrote in an e-mail.
Look out for Facebook events to sign up for upcoming Nous sittings, typically every Saturday night. $15 for a one course, one drink pairing.