UChicago Manual of Style
The Maroon's fashion feature rigorously inquires: "Who are you wearing?"
TUYAA MONTGOMERY / THIRD-YEAR
Hi! I'm Tuyaa Montgomery. I'm a third-year biological sciences major and Slavic languages and literatures minor. I work at the Mercer Center at KCBD as a research assistant. I am involved with Students Organizing United with Labor and WHPK, where I'm the promotions director and a DJ.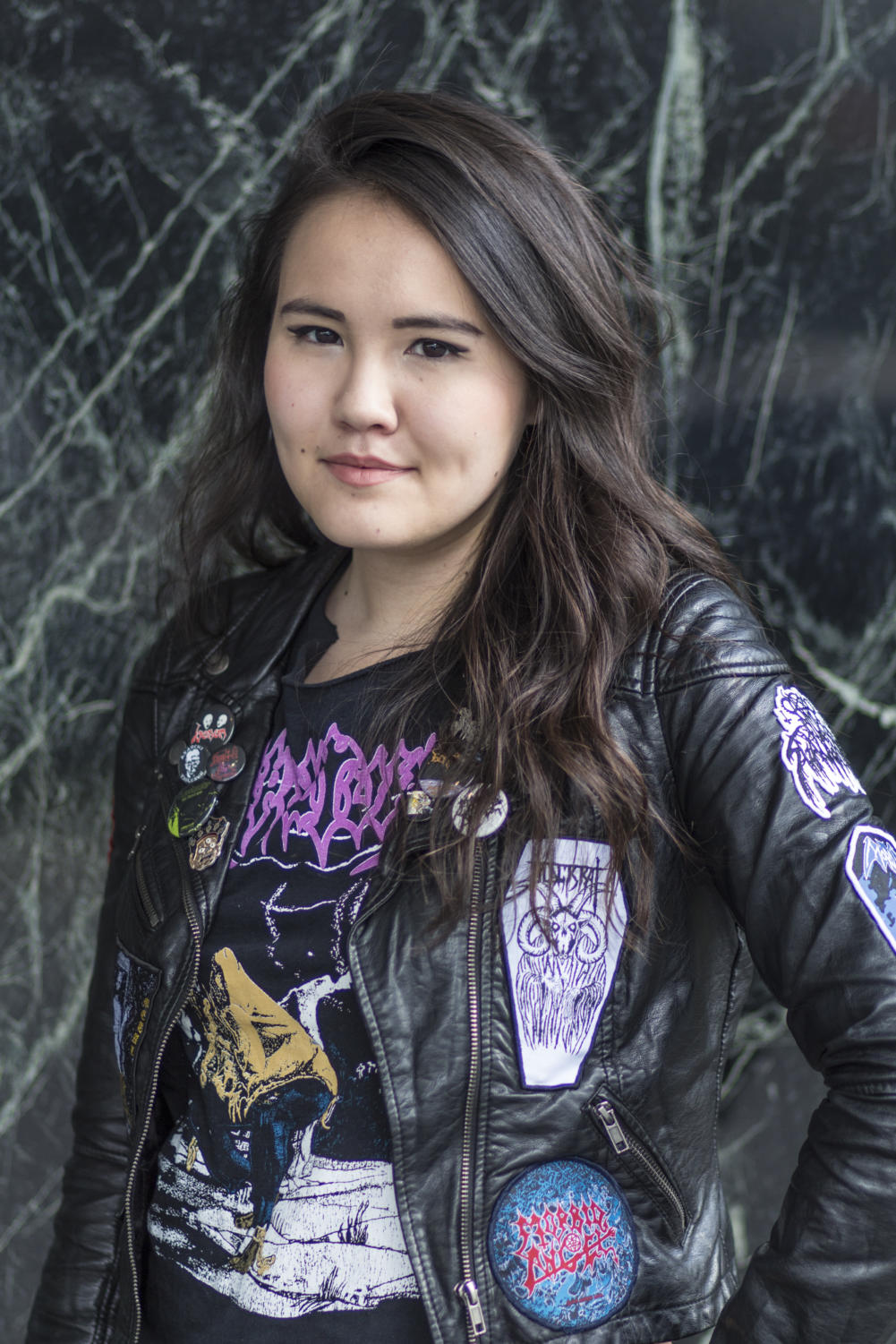 In high school I dressed more conservatively. I would still wear band T-shirts, but I wouldn't wear leather jackets in case they drew the wrong kind of attention. I grew up in a conservative suburb—I was afraid of people making fun of me for being weird. But people wear whatever they want in college. Pajamas in class are totally normal. And so I thought, 'I'm just going to show off my jacket.' I get compliments, even from people who aren't in scene. I'll be washing my hands in the bathroom, and someone will be like, "Hey, I like your jacket!" It's really nice.
"Wearing my jacket reminds me of all the cool people in music I'm connected to."
A lot of my style revolves around metal and hardcore subculture, which is the music that I love the most. My leather jacket—they're called "battle jackets" in the scene, with all the patches sewn on—it's basically a way to show everyone what bands you like, what bands you support. I'm all about Asian representation in music, so my biggest patch on the back is Sabbat, a Japanese band that I like a lot. Under it is Bathory, one of the bands that got me into metal. Some other buttons are from bands I'm friends with, like Bonehunter, a band from Sweden. My favorite one is the one that my mom gave me, which she brought from Siberia.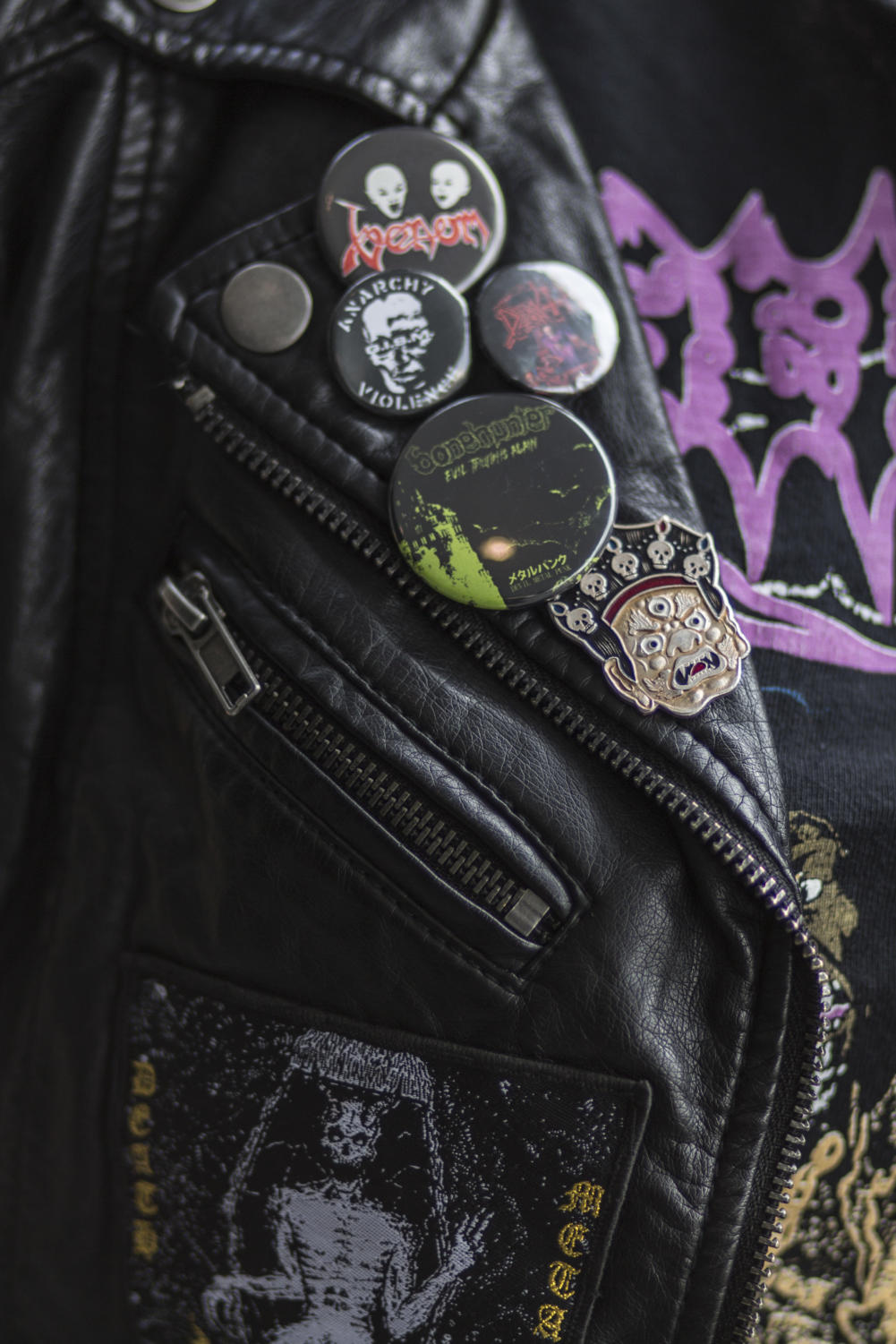 I have five other jackets. I kind of mix it up, each one with a theme—one jacket with only Asian metal bands, another with only one type of metal. And I have my oldest one which I've had since I was fourteen, which is the one I am most comfortable wearing.The red rings are coral, which is a gemstone frequently worn by my people, the Buryats. They were passed down to me by my mother. The silver rings are from H&M because I always hunt their sales rack for jewelry.
I'm also wearing American Apparel disco pants, which are pricier than I normally spend on clothing but they're very comfortable and versatile. And then my shoes are my favorite platform sandals. I like to mix something that's more fashionable with my heavy metal stuff. I'm a sucker for platforms.
"A lot of my style revolves around metal and hardcore subculture, which is the music that I love the most."
I don't spend much on shoes, but I recently bought a pair of Jeffrey Campbell four-inch heels for $50 on sale from $225. I work in a lab—we can't wear open-toed shoes—so I don't wear them every day. But I stare at them in my closet lovingly every morning!
My dad's very into metal. I didn't get into it until thirteen or fourteen, when you start getting super angsty. So I started listening to it. Some of my friends at school started getting into it too, and we went to shows together in Cleveland. At UChicago and as a WHPK DJ, I've met people in the music scene here and abroad. I know bands from Sweden and stuff. Wearing my jacket reminds me of all the cool people in music I'm connected to.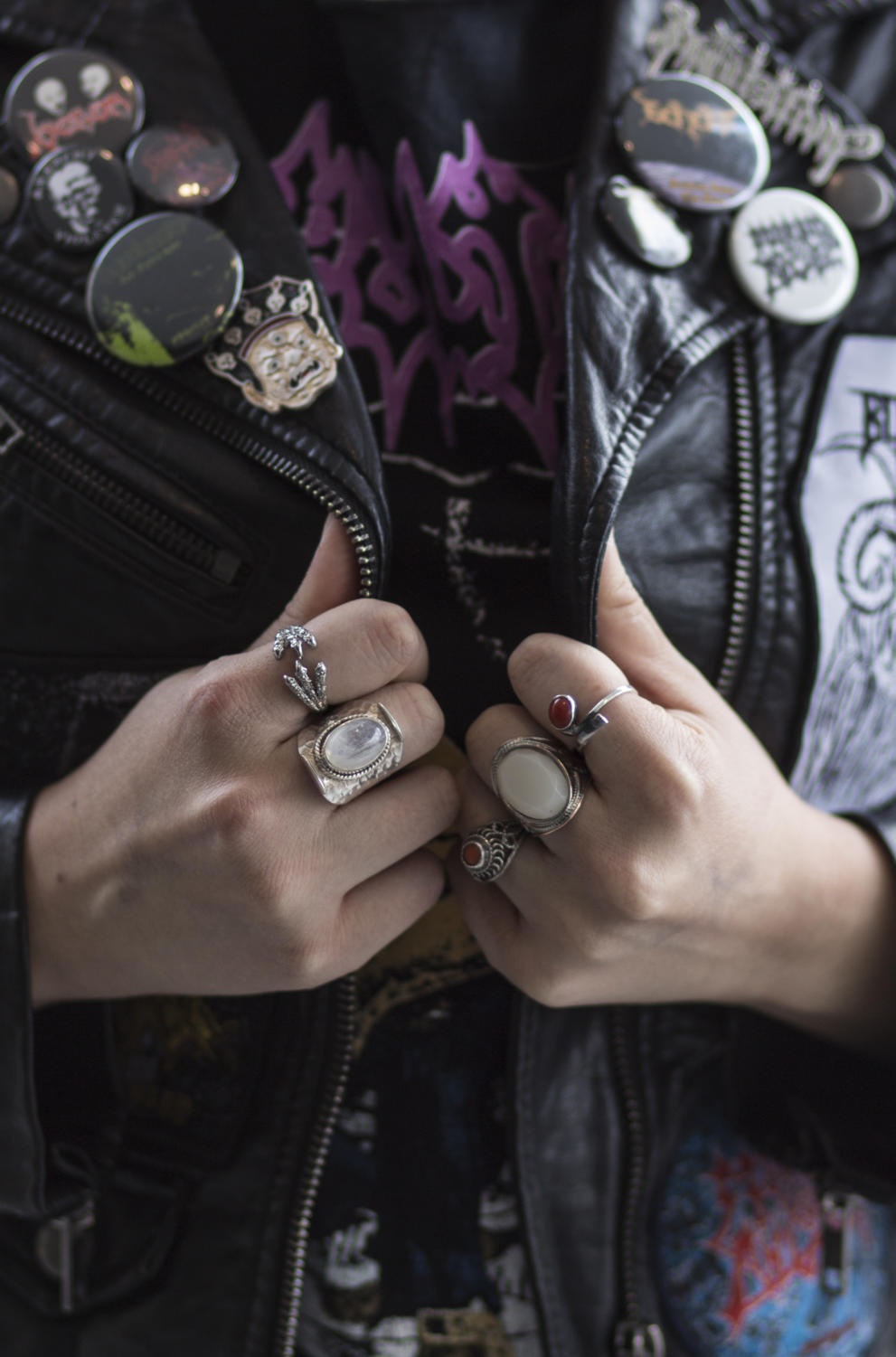 You go to festivals or concerts—people are out there wearing their battle jackets, showing them off. There have been books and photographs on this. Because it's all handmade. You pick the patches, pick where you want to sew it, you pick which bands you want to show off and support. So you can gauge someone's music taste through their jacket. It's a great way to meet friends, new people. When you have the same patch, it's easy to start up a new conversation.
A lot of people will have the same patch: We all like the same band, so it's not uncommon. It's the way you lay it out that makes yours unique. It's a kind of style. I've noticed that some people try to patch it up, grid it with as many as possible. Some people will have one or two. Some people will hand-paint it. It speaks to who you are. Mine is pretty orderly—it has a slightly feminine touch because it's a smaller jacket.
I have many sources of inspiration. Rob Halford of Judas Priest is my biggest fashion influence. I saw pictures of Japanese punks from the '70s and '80s, and I really liked how they did their makeup. I'm really inspired by the L.A. metal scene as well: They're really big on do-it-yourself jackets. I remember seeing a book with a bunch of battle jackets in it and thinking, "This is really cool. I'm going to try to make one on my own, so I can show off the bands that I like." —TUYAA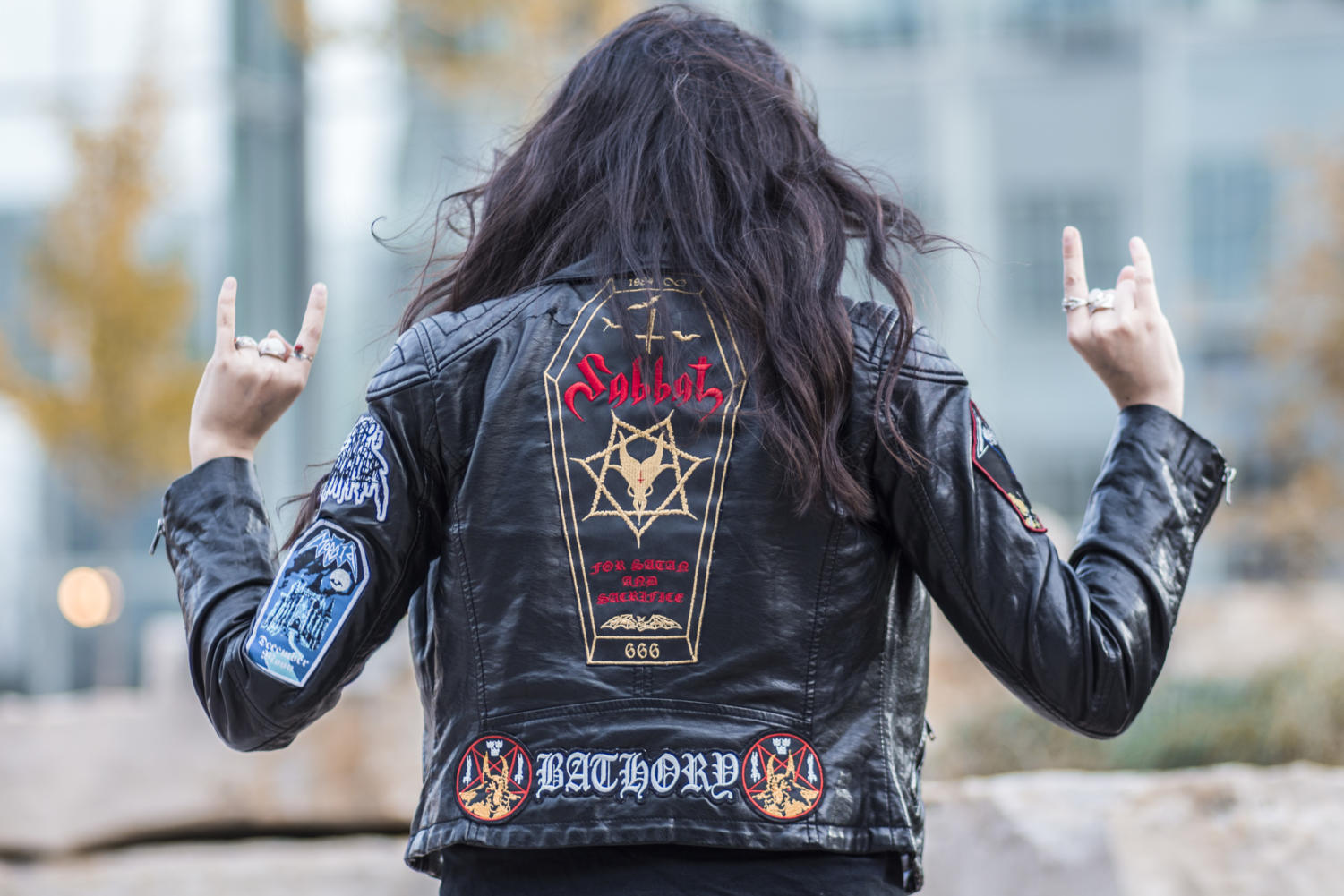 ---
LEXI DREXELIUS / THIRD-YEAR
My name is Lexi Drexelius. I'm a third-year art history major with a focus in modern and contemporary art. I have a research fellowship with the Art History Department, and I also work in the Preservation Department in the Mansueto Library. I'm a DJ for WHPK, too!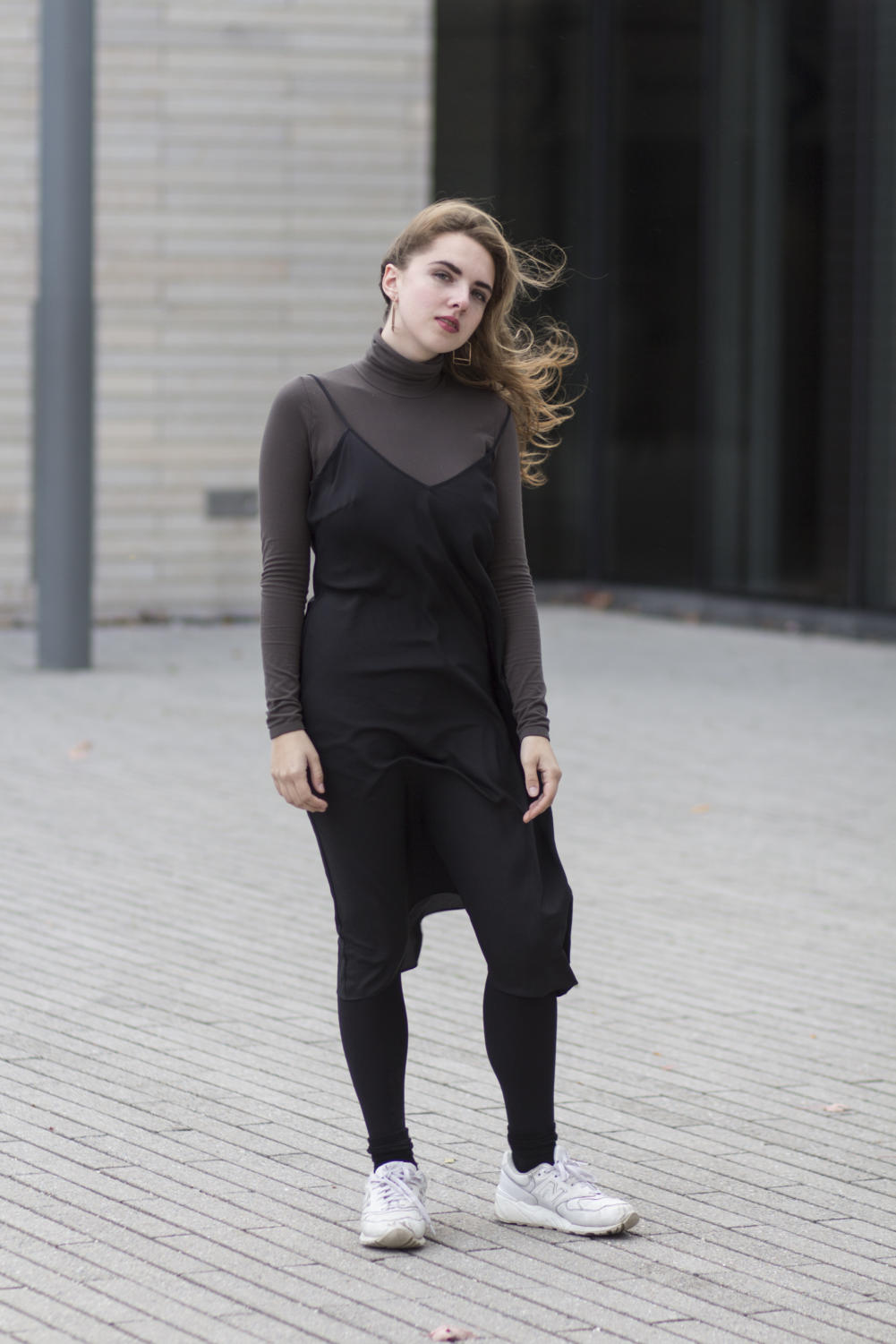 I grew up in England. In London, the style is—I don't want to say classic, but it is very much a modular style. You know, where everything you own goes with everything else you own. My parents also greatly informed my style. They're both very stylish people. Growing up around them, they would take me shopping a lot.
I'm studying minimalist art right now. I definitely keep it minimal. I'll wear patterns with an outfit that doesn't have patterns sometimes, and that's fun. But I tend to stick to monochrome pieces on a daily basis. A lot of my inspiration for dressing comes from menswear lookbooks. I find the clothing a lot more comfortable—I used to work in the woodshop, so I'm just very used to having to wear workwear. In a lot of ways, that's definitely influenced my style.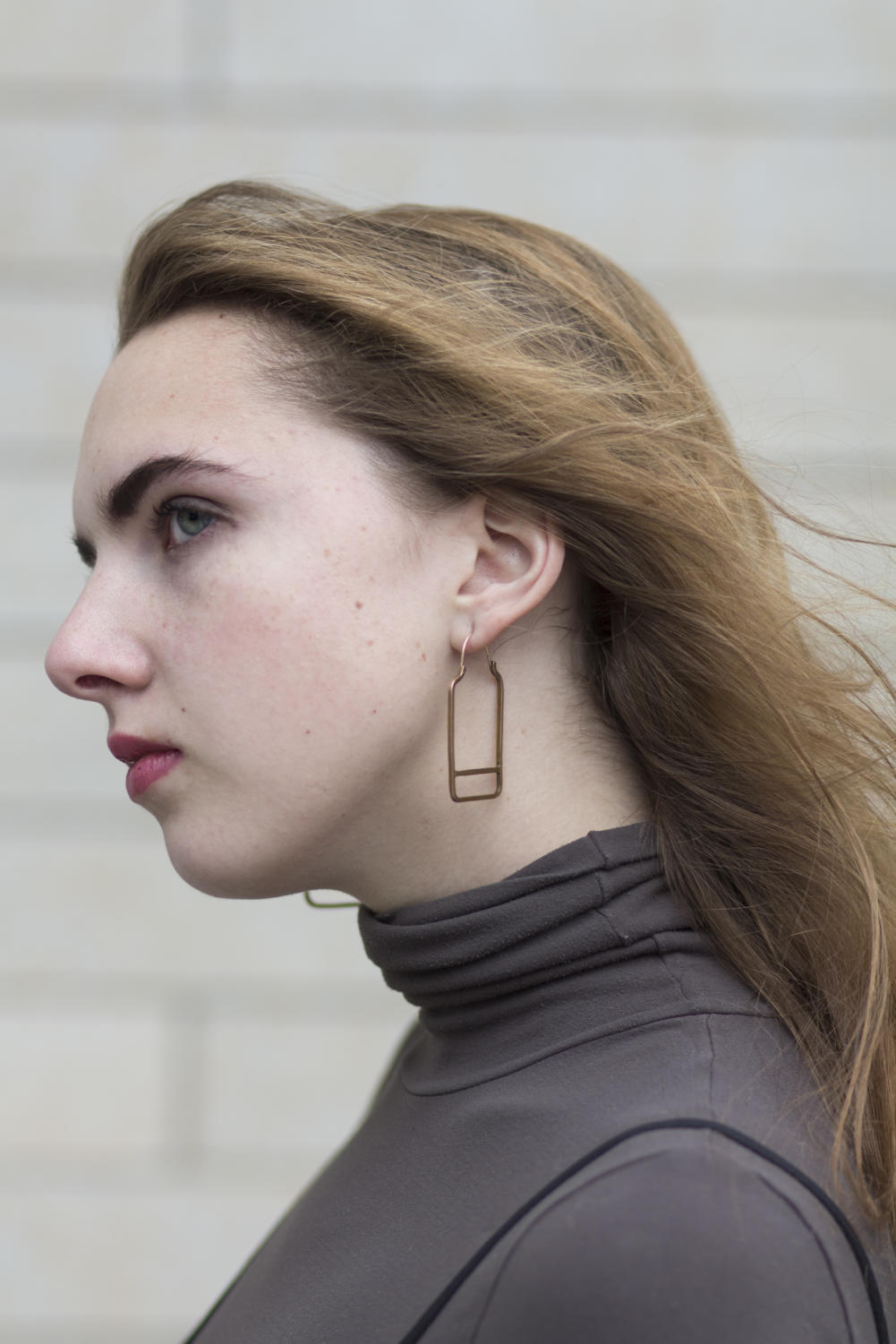 I look a lot at menswear brands that I like, which include COS, Black Crane, and Toast. Uniqlo is a go-to for basics. I'm inspired by the aesthetics of A Kind of Guise and Opening Ceremony as well. I grew up around this kind of subdued European style, so I like to use pattern sparingly. Kind of like easy leisure wear, but still classic in a way. It's not exactly androgynous, because I will wear super-feminine pieces—the slip dress—but transitional pieces work really well for me. I can wear them into work; I can wear them out dancing.
I've been very obsessed with the pants that I'm wearing right now. They're super soft and versatile–painter pants, they're called. They're modeled after a traditional painter's pants. The pants are a monochrome navy blue, with patches sewn in that are stitched from upper thigh to just below the knee. They're low-rise and I wear them cuffed. They've been very comfy for the fall. I got them at Steven Alan—yes, it was a splurge! I tend to go between nice items that I can wear over and over again, paired with stuff I thrift. It works out better.
"That's something I admire in general; economy in design."
My true fashion icon is Margaret Howell, a designer. I've always been attracted to the kind of color palette she uses in her designs and also how she plays with the balance between structured and unstructured garments. She does a really good job of designing wearable clothing while experimenting with different cuts. It's not over-designed, just well-designed. I guess that's something I admire in general—economy in design.
I feel like my style changes a lot, depending on my mood and environment. I worked at a woodshop for all of last year. I can wear open-toed shoes or a dress now when I couldn't before, because I was working in the woodshop. I used to wear paint-stained clothes, so I'm a little less casual now.
My work has limited the way I can accessorize. It's actually illegal for me to have my nails painted right now! I'm work on preserving paper media like maps and such—we don't wear gloves to limit our dexterity so chemicals on the hands are a bad idea. I change what I wear because my jobs are so hands-on: whether I'm outdoors doing maintenance on a sculpture, or indoors working on a project in the woodshop. —LEXI