Monthly Bazaar Keeps Local Culture Close at Hand
The Promontory was a hub for local art last Sunday as it hosted the monthly Hyde Park Handmade Bazaar.
This past Sunday, the monthly Hyde Park Handmade Bazaar took over the second floor of the Promontory, drawing in many passersby from the sunny weather. While the Promontory's upper-level bar space typically plays host to concerts and salsa nights, Sunday's event featured Chicago-area vendors selling a variety of handicraft goods.
Visitors packed into the space among 29 vendors, each of whom had to apply to score a booth at the event. The event was the perfect opportunity to grab a small gift or indulgence; offerings included jewelry, leather goods, desserts, clothes, furniture, bath products, decorations, and more.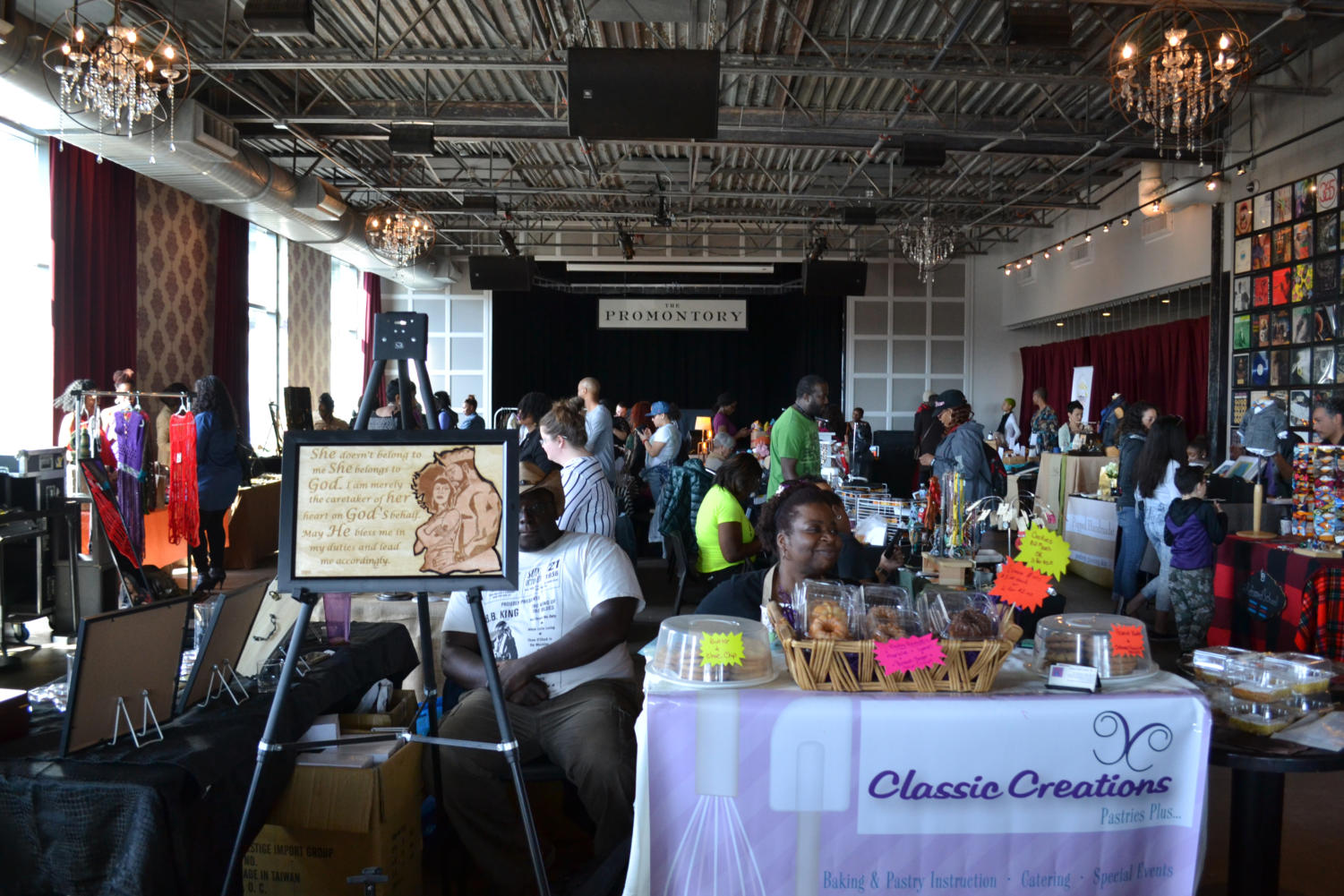 One notable vendor was Handmade by Michelle, owned by Chicago school teacher Michelle Keim. Her jewelry designs incorporate natural materials: sterling silver, copper, brass, and various stones. The organic element of the gems complement Keim's structural, geometric designs, each with a gunmetal polish.
"I realized I love doing this, and it's the perfect outlet for me. I try to make delicate designs, and things that I would really like to wear," Keim said.
Indeed, Keim's jewelry sticks to a minimalist aesthetic with necklaces of thin circle and hammered brass chains. Some pendants even feature a Chicago skyline motif.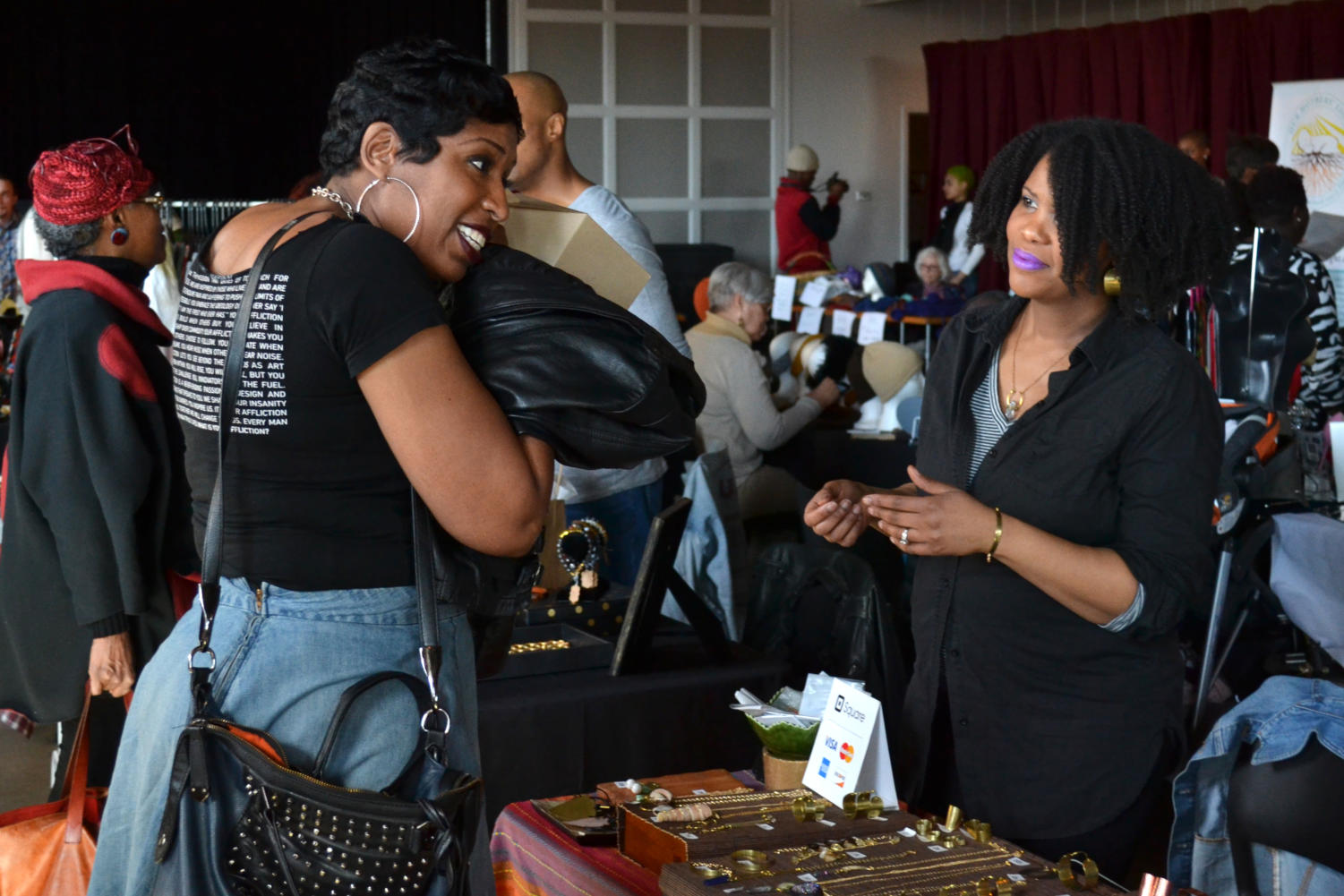 Another vendor, Popped Handmade, sold all-natural body lotions. Scents included lemongrass, lavender, chocolate, and more. The owner, Carla Miles, began selling these products as a stay-at-home mother after realizing that she wanted to use toxin-free products. Sunday was her first time selling at the bazaar.
"This gives me so much joy…I love talking about it to people," Miles said.
From noon to early afternoon, visitors shopped, sat at the bar, watched a fashion show, and enjoyed the Promontory's popular brunch offerings at their leisure. With many vendors selling Chicago-themed products, the bazaar celebrated the unique arts culture of Hyde Park and its residents in a memorable way.
Hyde Park Handmade will return to the Promontory on March 12 to showcase the work of new Hyde Park artists and small businesses. Admission is free, and all ages are welcome.