Man Caught Posting Racist, Anti-Semitic Fliers; Warning Issued by UCPD
The faculty directors of CSRPC and CSGS released a statement about the incident, calling the trespass warning an "unacceptable response."
The University of Chicago Police Department (UCPD) issued a trespassing warning last night to an individual who was posting racist and anti-Semitic flyers around campus.
According to the UCPD incident report, the individual was "informed he would be subject to arrest upon return."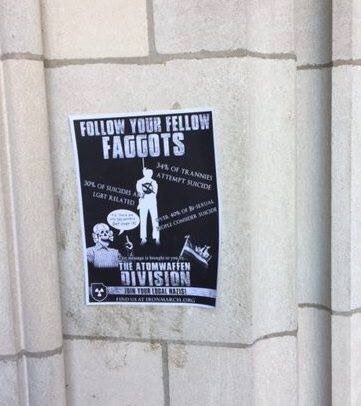 One of the flyers was posted on the main door of the Center for the Study of Race, Politics, and Culture (CSRPC) and the Center for the Study of Gender and Sexuality (CSGS) at 5733 South University Avenue. The faculty directors of CSRPC and CSGS released a statement about the incident, calling the trespass warning an "unacceptable response."
"Similar flyers were also posted elsewhere on campus. The UCPD subsequently apprehended a man who was carrying flyers and spray paint, and whose face was concealed by a bandana. We are told that he was released with a warning for trespassing," the statement reads.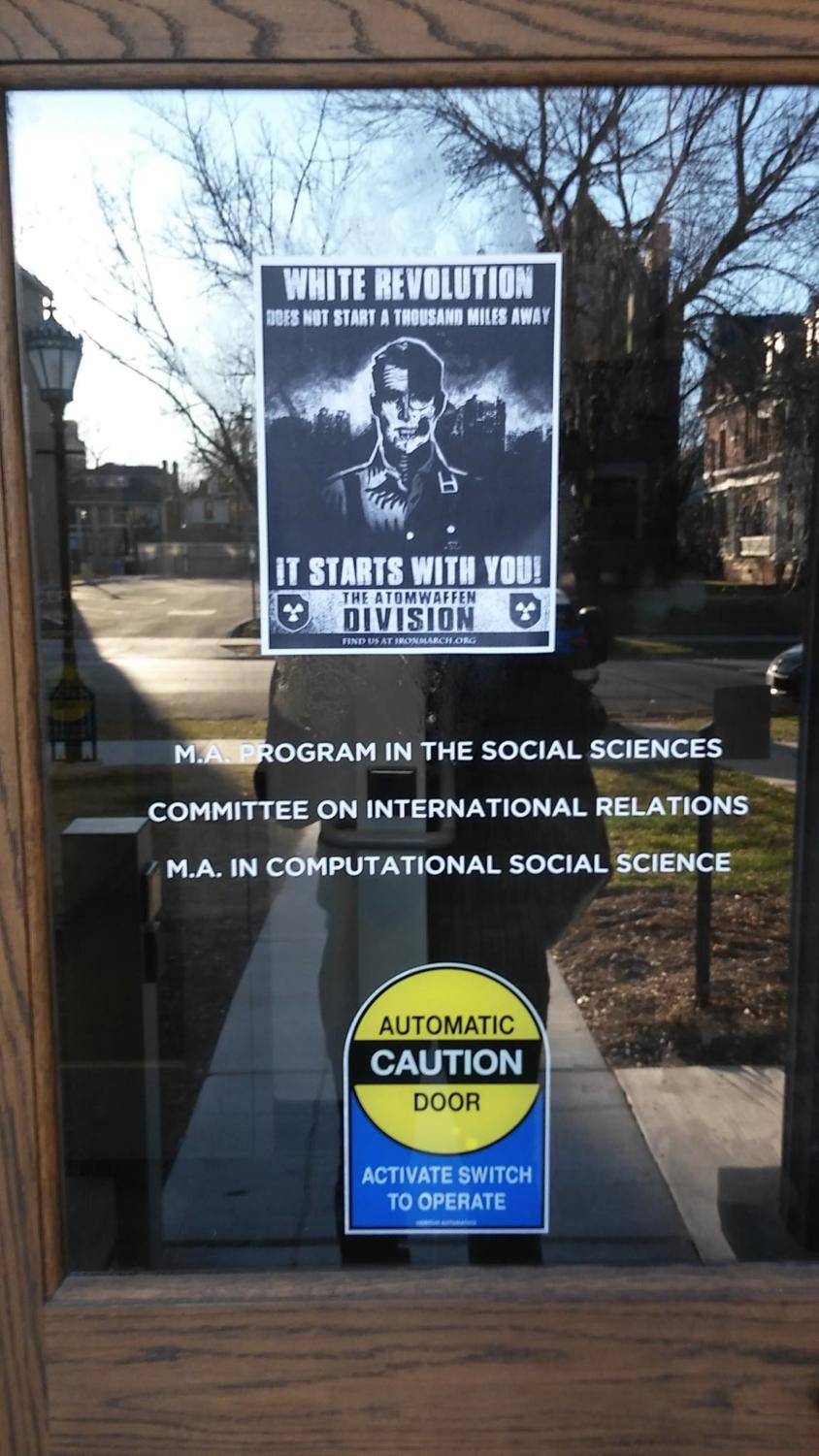 The statement includes several questions about the incident, and will be delivered to President Robert Zimmer, Provost Daniel Diermeier, and Vice Provost Melissa Gilliam. The statement asks the administration to release the individual's photograph and detail how many trespass warnings have been issued, and to explain why no security alert was sent to the University community. Additionally, it asks if the administration's recent emphasis on freedom of speech "[encourages] a climate in which such physical manifestations of hate speech have become more common and are perceived to be acceptable."
Fourth-year Chase Woods posted a photo of the individual speaking to UCPD officers on Overheard at UChicago just moments after the incident. According to Woods, some of the posters read "Black Lives Don't Matter" and displayed racist cartoons and anti-Semitic slurs. Others called for a "white revolution." Woods saw and tore down posters at Levi Hall and Harper Memorial Library before notifying the UCPD.
"[These people] will continue to come to incite hatred and fear until this administration makes it perfectly clear that hate speech is not welcome here," Woods wrote in the post.
The CSRPC and CSGS will host a forum to discuss recent incidents of hate speech on campus at 5733 South University Avenue on March 29 at 4:30 p.m.