Individual Charged in Connection with Racist, Homophobic, Anti-Semitic Posters
Matthew Urbanik of Schaumburg, IL was charged with one count of Felony Criminal Damage to Property and has been permanently barred from University property.
A suspect has been charged with property damage after allegedly placing unauthorized, racist, homophobic, and anti-semitic posters around campus on March 9.
Matthew Urbanik, 21, of Schaumburg, IL was charged with one count of Felony Criminal Damage to Property on March 16, and the University has permanently barred Urbanik from University property, according to the University News Office on March 19. Urbanik is not affiliated with the University.
On March 9, Urbanik was caught by University of Chicago Police (UCPD) officers with a can of spray paint as well as several posters. Such posters were found on the main door of the Center for the Study of Race, Politics, and Culture (CSRPC) and the Center for the Study of Gender and Sexuality (CSGS), Levi Hall, the Social Sciences Research Building, and Harper Memorial Library.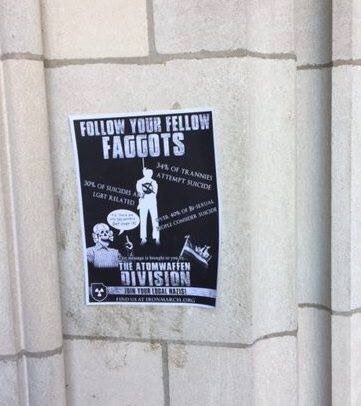 The posters contained several racial and homophobic slurs. Some called for a "white revolution" and others read that "black lives don't matter."
The University reserves the right to "deny access to some or all University property after a reasonable determination has been made that a person has engaged, or is reasonably likely to engage, in criminal activity, a violation of University policy, or conduct that is or may reasonably be deemed to be threatening, disruptive, or violent," under the No Trespass (Ban) Policy.
Urbanik was was "informed he would be subject to arrest upon return [to campus]," in his first confrontation with the UCPD.
An open letter from the faculty directors of CSRPC and CSGS on March 10, questioned the University's responses to the incident. The questions were delivered to President Robert Zimmer, Provost Diermeier, and Vice Provost Melissa Gilliam. The letter asked whether it would be possible for the University community to learn the individual's name, and whether he would be charged.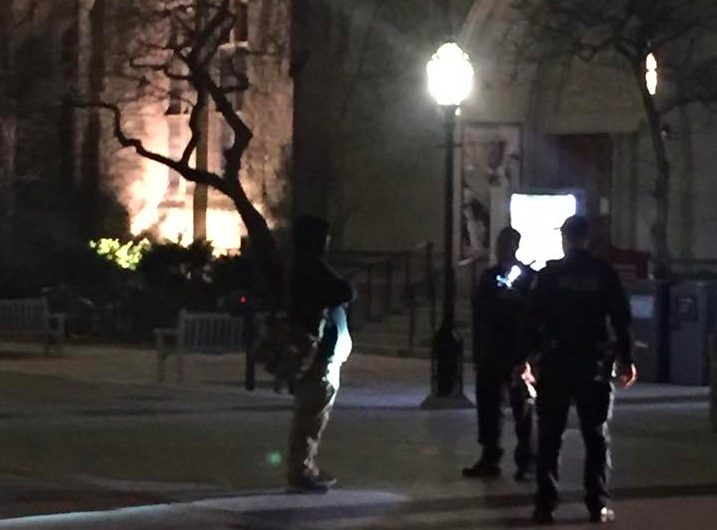 On March 11, Provost Daniel Diermeier and Dean of Students Michele Rasmussen sent an e-mail to the University community describing actions the University was taking in response to the posters.
"The University is working with the state's attorney's office to determine what charges can be brought, and we support taking action to the fullest extent of the law," the e-mail read.