UT's "Next to Normal" Stuns With Powerful Performance
By Ivan Ost, Associate Arts Editor
November 21, 2017
Tom Kitt and Brian Yorkey's 2008 Next to Normal raked in honors in its early years: three Tonys, an Outer Critics Circle Award, the 2010 Pulitzer for Drama—a prize for which it had not even been shortlisted. Its score was hailed as one of the best of the 20th century. It retained this glamour as a University Theater (UT) show, selling out all four performances. The night I saw it, the audience had spilled into the walkway and was sitting in backup chairs scrounged by the stage crew. Next to Normal is a Hamilton, a Big Work—a production whose offstage presence is a show of its own.
What does it take to draw that clamor and crowd? Next to Normal tackles mental illness, depression, and the blend of misery and ecstasy that is everyday life by examining a dysfunctional family at crisis point. Rock-steady Dan (first-year Luke McKeever) is committed to the point of self-destruction in a loveless marriage with his bipolar wife, Diana (second-year Kate Connors), who suffers crippling grief over the death of her son, Gabe (first-year Brandon Powell). Lurking in the background and often forgotten is the second daughter, Natalie (fourth-year Madeline Callaghan), who feels she must hopelessly compete with her long-dead brother for her parents' attention.
The musical concludes that there are places "next to normal" where a person can control the difficulties of their life enough to function, but not to force themselves into a rigor mortis-esque facsimile of normalcy—whatever "normal" really is. A thematic summary of the work sounds a siren call to the student body of the University, famed and derided for relishing suffering.
Gabe hangs like a shroud over Diana's entire life. She imagines that he is around as a teenager, though he is visible to none but her. UT's stunning set design—including shapes on the floor drawn by white LEDs and a balcony from which Gabe, wreathed in clean light, can look down on his family—emphasize how Gabe, though nearly two decades gone, still dominates his family. While often framed as a musical about mental illness, Next to Normal seems more about grief—how Diana's illness is exacerbated by her guilt over forgetting (read: moving on from) her son.
Rather than defining mental illness as a physical condition (a disease like diabetes, as Diana's therapist tells her), the musical reveals how it bleeds through every element of a person's life. It arrives at the unsettlingly real conclusion that there is never a clear path to treatment.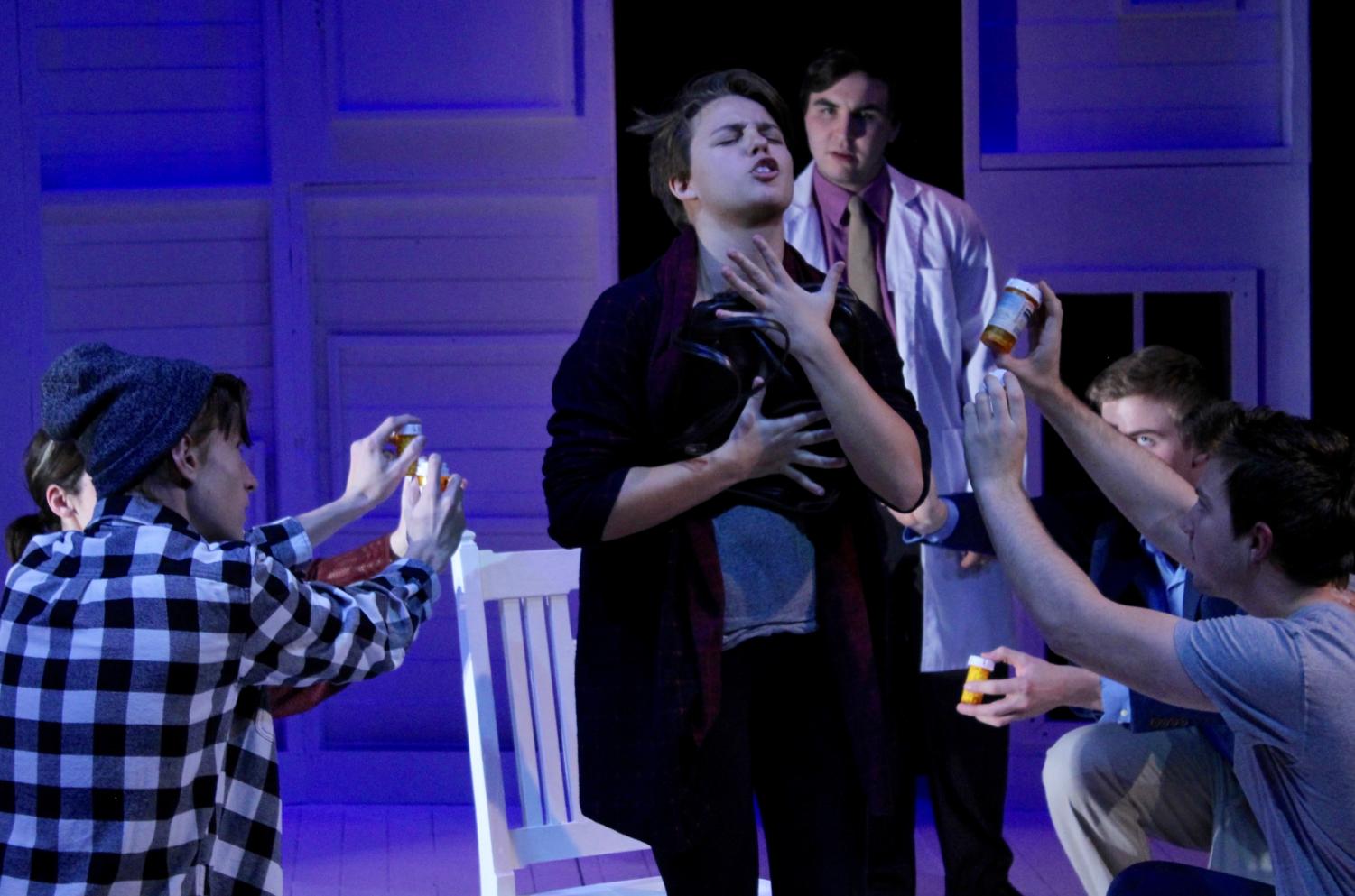 The medical establishment is not treated kindly in Next to Normal, where doctors often push pills or electroconvulsive therapy with a focus on wrenching Diana's body into a state of regularity without addressing her emotional turmoil. The few moments of lucidity between Dan and Diana, or Diana and her therapist (second-year Jonathan Rockhill), come when they talk freely about the past. When Gabe's death is a sublime terror, so huge as to lose shape and proportion, Diana flounders.
Dan is so stoic he almost becomes a boulder: He focuses on "normalcy" to a degree where he loses his own humanity trying to remain stable for Diana. The musical presents a strange and borderline sexist narrative of crazy women being supported by good, stoic men; when Natalie departs from her academic overachiever mold to dabble in hard drugs, clubs, and a stoner boyfriend, it is Henry (first-year Connor Tree) who pulls her back, providing the same support that Dan gives to Diana. Natalie's boyfriend is more patient and a better listener than Dan, but we are left to wonder whether the musical doesn't see a connection between women and instability, rather than mental illness and instability.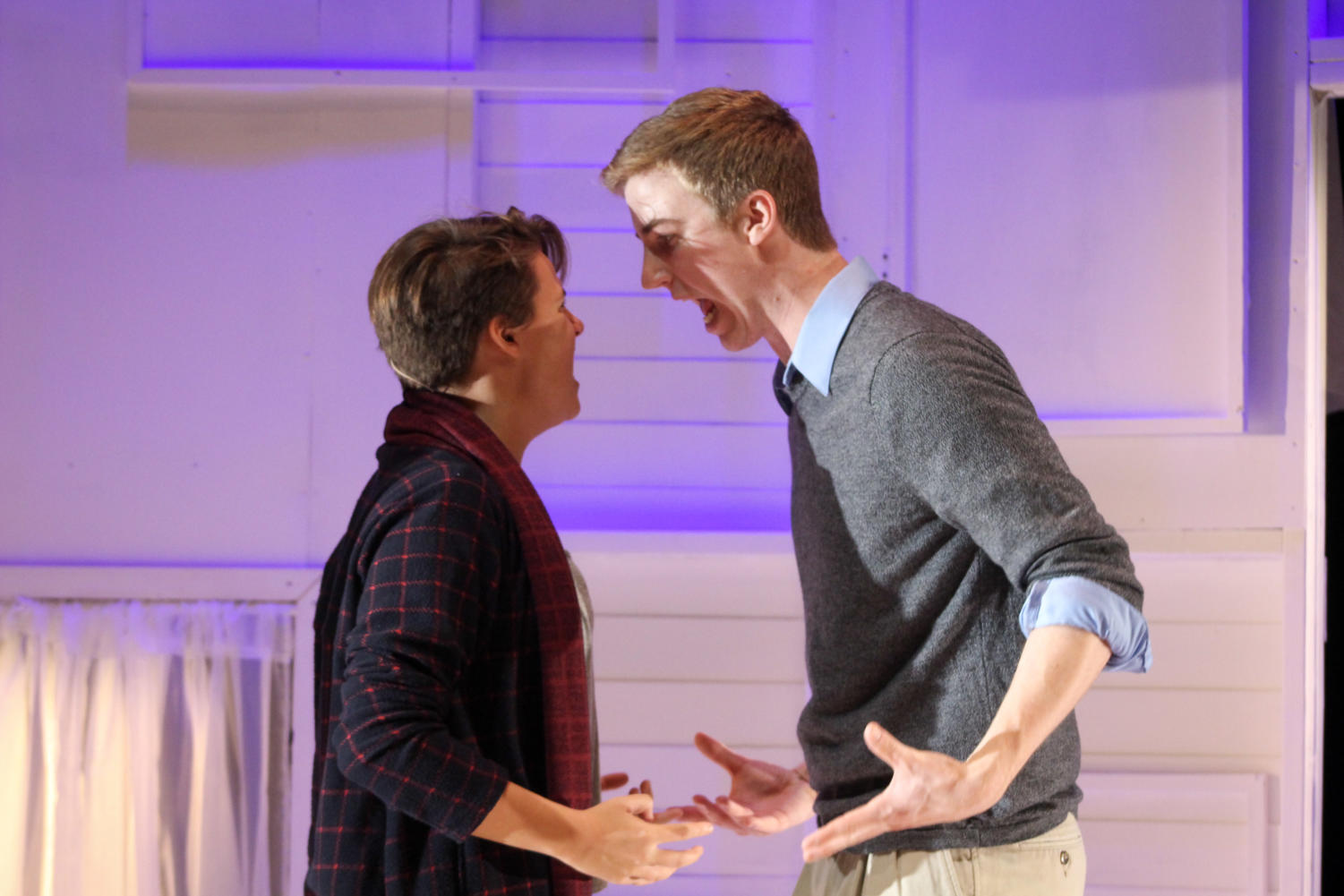 At the end, Diana makes the painful choice to leave Dan and pursue treatment where she is not expected to hunt for normalcy at any price. It's a hard, fair choice, although it hurts to see Dan weeping while Diana carries a suitcase out the front door. The bittersweet ending asks us what it means to be selfish when pursuing treatment.
A royal romp to watch, UT's production featured a talented cast who handled strikingly difficult voice parts. A strong instrumental section, complete with electric guitar and drum kit, rendered with aplomb the infectious, melodic show tunes that won the musical a Tony. The beautiful spectacle of the production smoothed over any dropped notes or inconsistent acting. Despite running for over two hours, the audience remained enthralled throughout.
Next to Normal was one of the best UT shows I've seen at UChicago, and a very respectable piece of theater in the bigger world. It rendered difficult themes believably and rarely flattened nuance into trope. A productive and insightful production that shows how mental illness cannot be dealt with in an isolated sense or solved without addressing its origins, the musical was just the right kind of show to put on before winter quarter, when things get really hard. Bravo, University Theater: Next to Normal deserved all its hype.