UBallet's "Don Quixote" Enchants With Love and Windmills
Exquisite performances from veterans and newcomers alike — not to mention an enormous prop windmill — propelled UBallet's spring show to elegant new heights.
Last weekend, the University Ballet of Chicago (UBallet) staged a two-hour production of Don Quixote, the famous 1869 version scored by Ludwig Minkus and choreographed by Marius Petipa. It was a stunning production from the University-affiliated dance company, delivering electrifying performances on part of dancers new and old. Mandel Hall was packed for both performances, and a notable amount of community members unaffiliated with the University came to watch this comedic ballet.
Adapted from Miguel de Cervantes's novel Don Quixote, the ballet follows the triumphs and follies of the titular Don Quixote (first-year Bradley Goldsmith) and his humble sidekick Sancho Panza (second-year Lexie Holden). Their adventures begin when the duo mistakes the beautiful Kitri (first-year Mercedes Wentworth-Nice) for Don Quixote's dream-lover Dulcinea. They chase Dulcinea through a Roma camp, through hallucinatory dream sequences featuring dryads and Cupid herself, and finally into a tavern where Kitri elopes with her true love Basilio (third-year Chris Chen). Kitri, however, had been ordered by her father Lorenzo (third-year Samuel David) to marry Gamache (Oriental Institute editorial assistant Alex Cornacchia), a pretentiously (and hilariously) campy nobleman. But Don Quixote accidentally convinces Lorenzo to allow Kitri and Basilio's marriage, and the ballet concludes with a grand wedding thrown in their honor.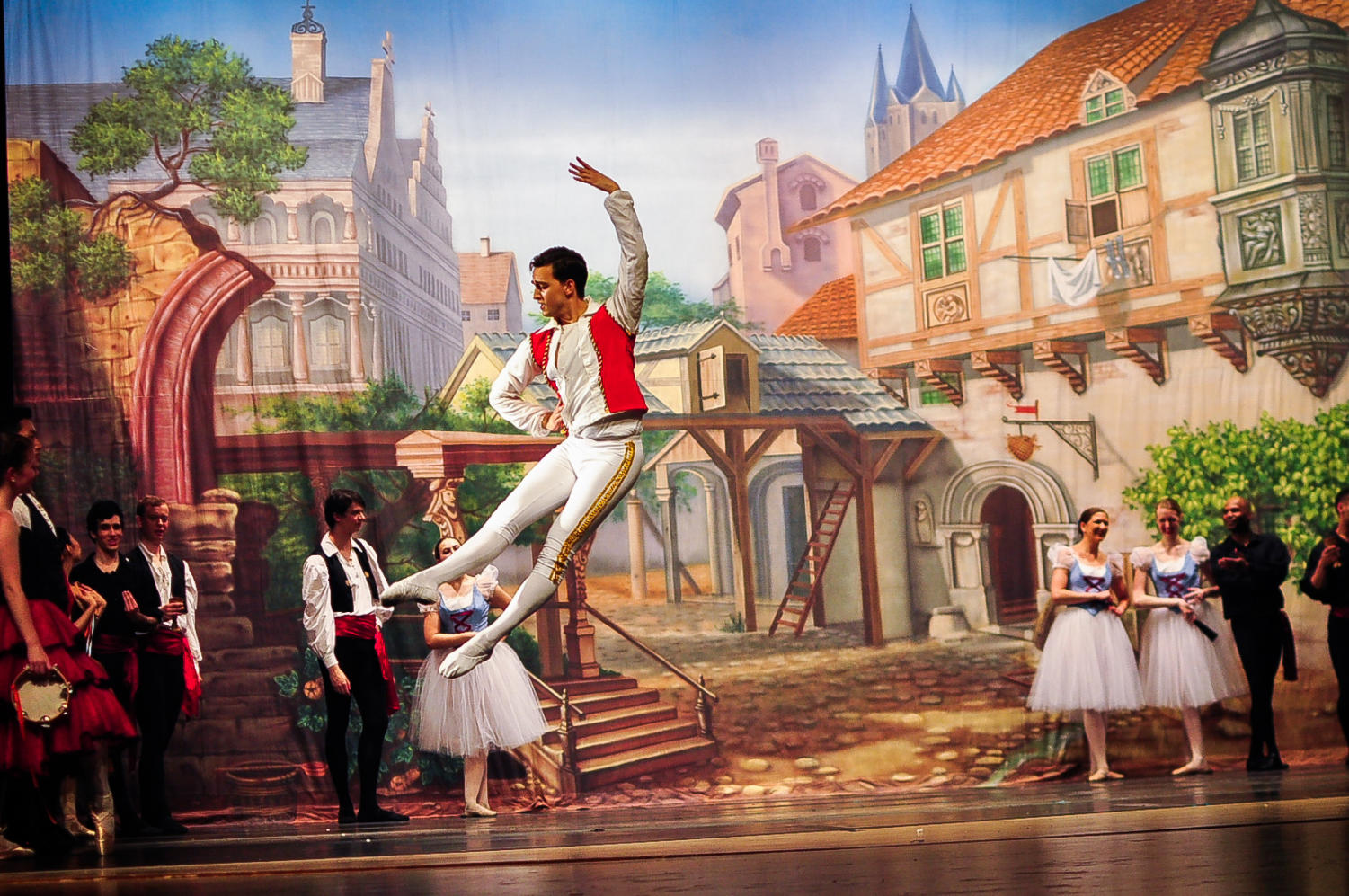 The quixotic duo played their parts with aplomb; Goldsmith was dreamy and almost childlike in his wonder, and Holden was comedic gold. The production was wonderfully cast, and all the demi-soloists gave technically accomplished and exceedingly charming performances. In particular, third-year Riko Kanaida and first-year Elisabeth Raczek (playing Kitri's friends) were a joy to watch. UBallet veteran fourth-year Elizabeth Ortiz made for an impish and charming Cupid, while fourth-year Keegan Morris and third-year Natalie Hills gave fierce, searing performances in their roles as Espada and Mercedes, respectively. Newcomers to ballet also gave impressive performances, especially considering some had only four months of dance experience prior to the show.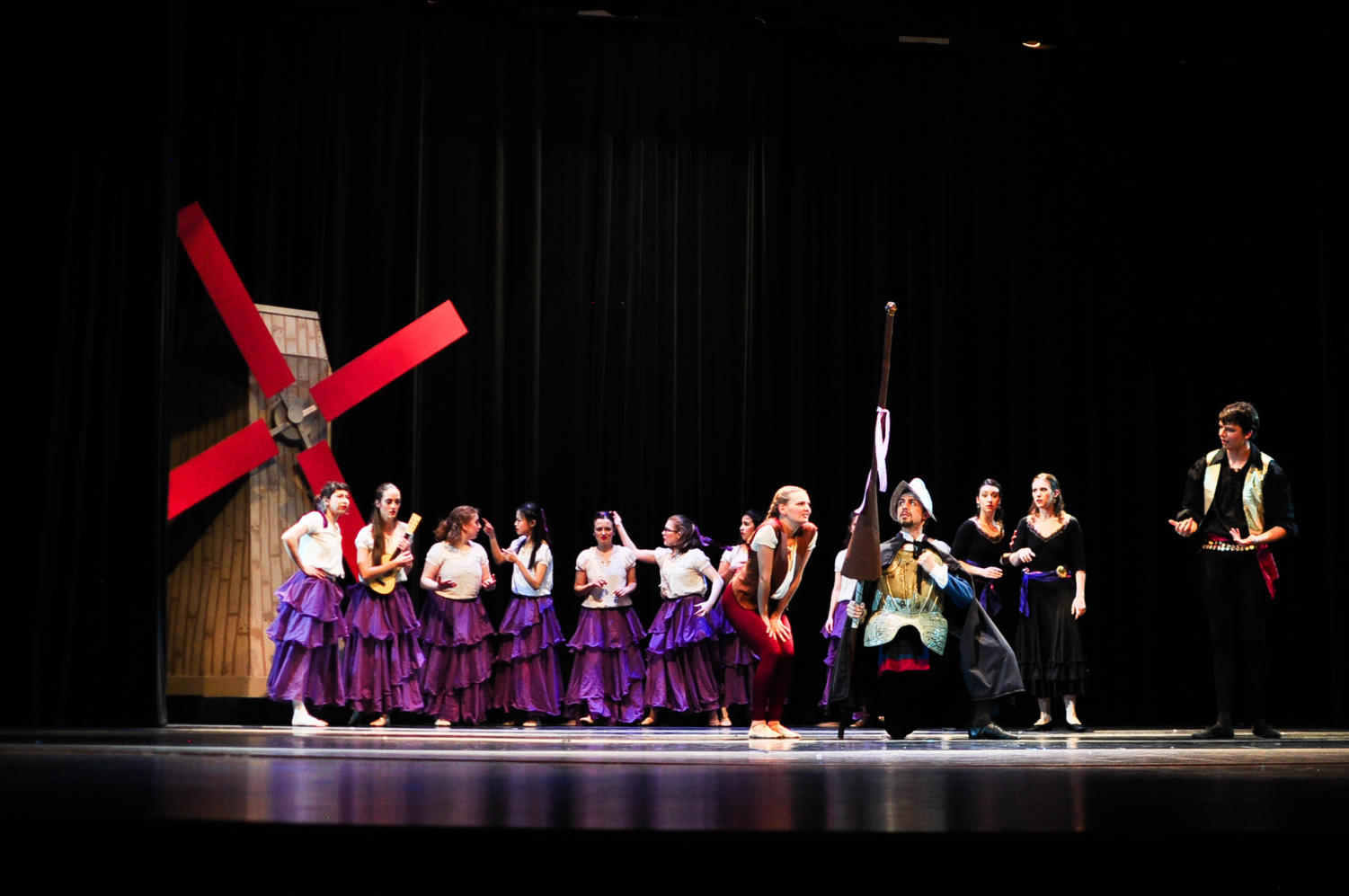 However, it was Wentworth-Nice who stole the spotlight: A marvel on stage, her grace and spectacular technique rivaled that of professional ballerinas. Kitri is a traditionally difficult role to play, requiring quick, precise footwork, stamina for gigantic jumps, and the acting chops to sustain a commanding stage presence. Contemporary ballerinas like Natalia Osipova have established their careers on the role, and it would not be an exaggeration to say that Wentworth-Nice blew hers out of the water. Of note was her grand pas de deux in Act IV, in which her fouetté turns were perfectly executed despite their inherent difficulty, as well as her variation in Act I.
As per UBallet tradition, the night began with an introduction to pantomime by the artistic director of the dance company third-year Kelsey Hopkins, clueing in the audience as to the voiceless acting central to a story-telling ballet. Hopkins mentioned in her introduction that she and her ensemble wanted to bring to the audience "the joy of ballet." For me, UBallet certainly did.
UBallet hosts free weekly classes for dancers of all levels. To learn more, visit their website and sign up for their listhost.