Folklore Society Prepares the Latest Chapter in a Long History of Folk Music
Grey City gets to know the UChicago Folklore Society as they prepare for their annual Folk Festival, one of the oldest in the country, and takes a trip through the history of folk music from its roots to today.
On any given Wednesday, at around 7:30 p.m. in a basement room of Ida Noyes, the University of Chicago Folklore Society is hard at work. The handful of students, alumni, and community members that make up the Society are busy planning their signature event: one of the nation's oldest folk music festivals.
Months of planning go into making each year's festival come together. At one typical Wednesday night meeting, members presented their candidates to fill the bluegrass slot on the performers' roster, listening to Arkansas's Ozark Highballers and Georgia's Evan Kinney and His Dixieland Squirrel Skinners before finally settling on the Minnesotan band Steam Machine. Another night featured a debate over the various merits of hiring a klezmer (an Ashkenazi Jewish musical tradition) player versus a group specializing in indigenous choral singing, all conducted over pizza. A spirit of friendly argument and a genuine love of folk music animate these lively discussions.
Although they might not be a major presence on campus, the Folklore Society is a deeply-rooted part of the University's history, and quietly continues to preserve and revitalize an essential American tradition.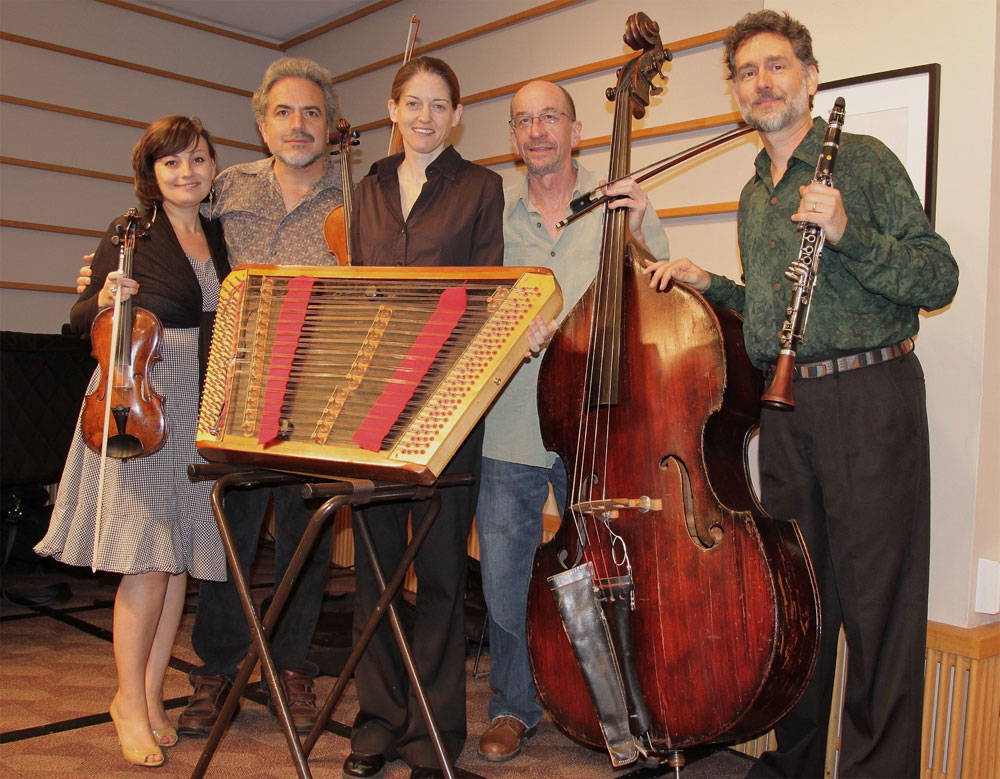 This February will be the 59th time the Folklore Society has staged the University of Chicago Folk Festival. The Festival spans three days of performances and workshops with musical groups from across the country. Although the Society as a whole chooses the performers, students take the lead on everything from making musicians' travel arrangements and drafting their contracts to managing publicity and the Festival's budget. For local folk music fans, many of whom have been attending since their own college days, the Festival is a consistent opportunity to enjoy original musical styles rarely displayed elsewhere, by artists like old-time fiddlers Clyde Davenport and Lyman Enloe, both of whom have been honored by the National Endowment for the Arts, while occasionally being introduced to new ones.
"People would come in from different parts of the country. That's still the case," said Paul Tyler, an old-time performer, ethnomusicologist, and instructor at the Old Town School of Folk Music. Tyler has been attending the Folk Festival for years. "We'd take over Ida Noyes Hall and play tunes together and go out to eat and have a chance to renew friendships and catch up."
Fourth-year co-presidents Mahathi Ayyagari and Isabella Martin lead the Folklore Society. Martin grew up listening to country folk music at home and joined the Society as a second-year, then drew Ayyagari in to volunteer with the Festival that year as well. To an outside observer, Ayyagari comes off as the event planner, seemingly unflappable and always ready with a list or agenda, while Martin seems more like an agent, a hard-nosed negotiator when it comes to bargaining over money with a musician's manager.
A Brief History of American Folk Music
Long before UChicago students hosted their first festival in 1961, folk music was a collection of countless regional styles, rooted in diverse ethnic and cultural backgrounds. The definition of folk music is somewhat nebulous: popular culture scholar Martha Bayles defines it as music that comes in many variations yet on the whole is slow to change, passed on through oral tradition, and that emphasizes group collaboration over individual virtuosity. Bayles said that the word "folk" itself implies that folk music is the music of the people, an organic, non-commercial outgrowth of a community's collective creative impulse nurtured for generations. This loose conception of folk music, however, is complicated by the heterogeneous nature of American culture.
American folk music as we know it today only came into being during the 1920s, when record companies sent scouts out into rural areas for the first time in order to record the sounds of the local, often isolated, communities. Their journeys were preserved in the PBS documentary series American Epic, which describes a label scout holding a listening session in a Kentucky railway station and another plucking a musician off of Beale Street in Memphis then recording him in a temporary studio nearby. That musician was Will Shade, leader of the popular Memphis Jug Band, so named because their instruments were originally cobbled together from household items like jugs. Shade and homegrown artists like him were a great commercial success for the record company scouts in search of a new sound.
The early musical historians dispatched by record companies came back from Appalachia, Texas, the Mississippi Delta, and elsewhere, having collected recordings of the forerunners to bluegrass, Tejano, Cajun, and blues music, along with innumerable other genres.
A new generation of musicians and music lovers rediscovered this cultural heritage during the folk revival of the 1960s, when folk music became the voice of the counterculture.
"Folk music was the music of people who wanted a different way to express the way they viewed the world around them," Ayyagari said.
Folk has always had a somewhat political dimension; long before the 1960s, it was associated with the labor movement as the music of the working class. But the 1960s made folk the new musical platform for the countercultural ideology—a platform popularized by superstars like Bob Dylan and Joan Baez. University folk societies, centered on campuses that were hotbeds of political activity, became some of the primary movers of the folk revival. The renewed interest in folk music was another expression of the pivot away from established authority that fueled students' political activism. It was in this climate that a group of University of Chicago students organized their first Folk Festival in 1961, driving to the Ozark Mountains to pitch their festival to prospective performers.
In his review of the first University of Chicago Folk Festival, New York Times critic Robert Shelton wrote that the cast of performers "Had a broad regional-occupational background, from mountaineer carpenters to a blind street singer from Texas, a guitar-playing great-grandmother from Washington, a septuagenarian Virginia balladeer to a fiddling taxi-driver from Quebec."
Shelton saw the Folk Festival as providing a much-needed dose of authenticity to the increasingly commercial genre.
"In a period when the popularization of folk music has led to many specious species of dilution and hybridization, the bulk of the music at the festival was as pure and refreshing as a swig of spring water," he wrote. "The key words were tap-roots, tradition, authenticity, and non-commercial, at the weekend's three long evening programs, panels, workshops, lectures, [and] hootenannies…."
"The people who put on that concert started the folk festival with the notion that they were going to book only traditional performers, not the citified groups like the Kingston Trio, who were going for pop music stardom," Tyler said.
The festival's first organizers intended to provide a space for musicians who had learned their craft from masters of their respective genres but didn't draw mass media attention or aim for mainstream stardom. For decades, the University of Chicago Folk Festival not only offered a space for those musicians to perform, but encouraged them to share their skills in workshops and informal jam sessions with other performers.
"The University of Chicago Folk Festival was a great touchstone for the real traditional performers, who were not commercial performers but normal folks," Tyler said. "The music to them was home. Family tradition, community tradition, not commercial product. The people like me who are into old-time or traditional music look forward to the Folk Festival every year….The Folk Festival's role is very important for those of us who are [traditionalists]."
The Festival Today
Of course, this is 2018, and the cultural climate has changed significantly since the 1960's. The musicians and music lovers who were instrumental in conserving and reinventing folk music during the revival—people like bluegrass icon Bill Monroe, who played the Folk Festival in 1963, and Chicago blues legend Muddy Waters—are now aging and dying off, and folk as a whole has been supplanted among younger audiences by more contemporary alternative genres. The bands and artists playing folk music today also tend to be a different breed than the traditionalist troubadours: The singer-songwriter, who blends different styles and writes her own songs is, according to Tyler, a modern invention.
"There's a field archivist that says that the golden age of a genre of music usually lasts no more than three generations, and more often it's two generations [who make up that period]. So, you have a group of originators, and then you have people who are influenced by the originators in the next generation and maybe if you're lucky you get another generation out of that," said Steve Cushing, former Folk Festival performer and host of the radio show Blues Before Sunrise.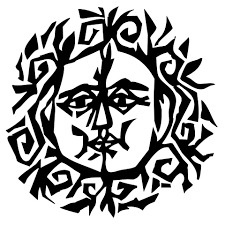 Cushing is also the author of the book Pioneers of the Blues Revival, for which he interviewed scores of blues preservationists who began their work in the 1960s. He adds, "There are maybe half a dozen authentic bluesmen that are still alive around the country and I suspect…that in bluegrass and in other styles that that same thing has happened. The people who were really knowledgeable, the real masters, have all probably passed away."
Chicagoans disagree about how to interpret their own city's folk music legacy. In January 2017, Crain's Chicago Business published an editorial decrying the City of Chicago's failure to leverage its rich blues history as an economic asset, pointing out the possibilities for attractions that could draw in tourism revenue. The blues clubs that do try to capitalize on that history have been accused by scholars and fans of commodifying a stereotypically "authentic" urban blues experience for an affluent white audience.
"I think a lot of [the old masters] are sad to see that this revival hasn't been sustained," Martin said. "The thing is, we talked about this in the meeting, about whether we should try to go for more of these new folk artists, but…people my age don't know about them either. They just don't listen to folk music."
"The purpose of the Folk Fest is still to try to preserve this traditional style of music where it's really more about honoring tradition and honoring the people who have played before you," Martin said. "We're one of the last remaining [festivals] that is still about bringing this traditional type of music to a younger audience, and I hope we stay that way."
At a time when traditional folk music's popularity is declining, institutions like the Folklore Society try to balance respect for tradition with a progressive spirit.
"The purpose of the Folk Fest is still to try to preserve this traditional style of music where it's really more about honoring tradition and honoring the people who have played before you," Martin said. "We're one of the last remaining [festivals] that is still about bringing this traditional type of music to a younger audience, and I hope we stay that way."
Some of the other surviving folk festivals include the Telluride Bluegrass Festival and the Newport, Kerrville, and Kutztown Folk Festivals.
The desire to keep an older genre of music alive stems from an appreciation of its cultural significance. Several of the styles represented at the Folk Festival are rooted in local Chicago communities, and according to Ayyagari and Martin tell a piece of the city's history.
"Chicago blues is especially special to the South Side and it's a specific type of music that is now internationally renowned and is very much about preserving African-American heritages on the South Side," Martin said. She noted that the imperative to preserve blues is similar to that regarding Irish music. The 2017 Festival's Irish music performer, Chicago native Liz Carroll, was the first Irish-American musician to be nominated for a Grammy.
"Part of the reason that Irish music and blues are important to the Chicago story [is] because on the Irish side, it's a story of immigration, it's a story of learning to assimilate into the United States while preserving your own culture, and…Both music traditions tell a story of heritage and struggle and celebration."
Within the Folklore Society, the debate continues over how much to compromise the Festival's original definition of folk music in order to draw in younger audience members, and whether broadening that definition should be seen as a compromise at all.
"Folk music isn't necessarily viewed as the counterculture anymore, and because of that it's kind of hard to get younger people especially interested or involved in putting on the Festival," Ayyagari said. "The people that come are mostly people in their eighties and their seventies who have been coming for the past 59 years who started coming as college students themselves. So, I think it's just really important to keep doing it so people can realize that the music then and now is still amazing, [is] foundationally of the people, and is very much something that I think people can relate to."
Over the past few years, Martin and Ayyagari have pushed the Folklore Society to try to expand ideas of what folk music can be, from promoting diversity in its lineup to showcasing international folk styles—like 2018 Folk Festival performers Jarochicanos, who brought the Veracruz tradition of son jarochoto the regular roster of bluegrass, old-time, blues, Cajun, and more. This push towards a greater international presence hasn't been without pushback from the Folklore Society's purists, however, who tend to be the older alumni members and view the Society's mission as preserving the music that was part of the 1960s folk revival in particular.
Ayyagari noted the past dearth of diversity in the Folk Fest, despite the presence of many musicians who happen to be women or people of color on the folk scene. Although they haven't yet fully achieved their goal, she and Martin have been pushing to include a more diverse range of artists.
"I think the traditional image of a Folk Fest performer is a man who's trained with the greats, but…we've been very much stuck in that sphere, even though there are a lot of female and people of color performers in each genre," Ayyagari said. "Age is also a really big thing. If we get younger performers who are still trained in certain fiddling traditions or banjo traditions, they're still younger and that would allow us to bridge the gap between the type of folk music that is for 'older generations' [and music] for younger people to enjoy more."
The Society has done more in recent years to reach out to that younger generation without sacrificing its commitment to preserving traditional music, reviving contra dances and hiring youthful acts to perform at the Folk Festival in an effort to introduce a new audience to its valuable cultural legacy .
Older folk enthusiasts are reluctant to cater too much to contemporary tastes, worrying about diminishing the Festival's original appeal. Cushing points out that the Festival's founders intended to focus on achieving the highest artistic quality and authenticity possible without pandering to contemporary tastes.
"I think one of the things the history of the Folk Festival did was not appeal to a younger audience. It presented the best possible musicians and music that they could find and it was up to the younger generation to come to them," Cushing said. "It's not a good business model…but it's always been artistry first and commercialism second, and if they try to make it commercialism first the thing is bound to fall right down the toilet."
Despite changing tastes in popular culture, Martin is determined the Folk Festival will continue to evolve while still fulfilling its original mission.
"I think the Folk Fest has an important place in Chicago history and in the history of folk music in the United States," Martin said. "It doesn't matter if we have two students or 15 students who are interested, as long as there's someone there I think it's important to carry on that tradition."