UBallet's Performs Impressive "La Esmeralda" Interpretation
Over the course of the two-hour show, performers danced and pantomimed through scenes and conflicts from Victor Hugo's original work.
University Ballet of Chicago (UBallet), the University's student-run ballet company, recently took to Logan Theater for two performances of La Esmeralda, Jules Perrot and Cesare Pugni's 19th-century ballet inspired by Victor Hugo's The Hunchback of Notre Dame. Over the course of the two-hour show, performers danced and pantomimed through scenes and conflicts from Hugo's original work. Esmeralda, a young Roma girl living in Paris, captures the hearts of a number of characters in varying ways. Frollo, archdeacon of the Notre Dame Cathedral in Paris, Quasimodo, his hunchback henchman, Gringoire, a struggling poet, and Phoebus, Captain of the King's Archers, all become infatuated with Esmeralda in some way. Frollo's obsession eventually proves fatal for a number of the show's performers, with Esmeralda, Frollo, and Quasimodo all meeting grim ends.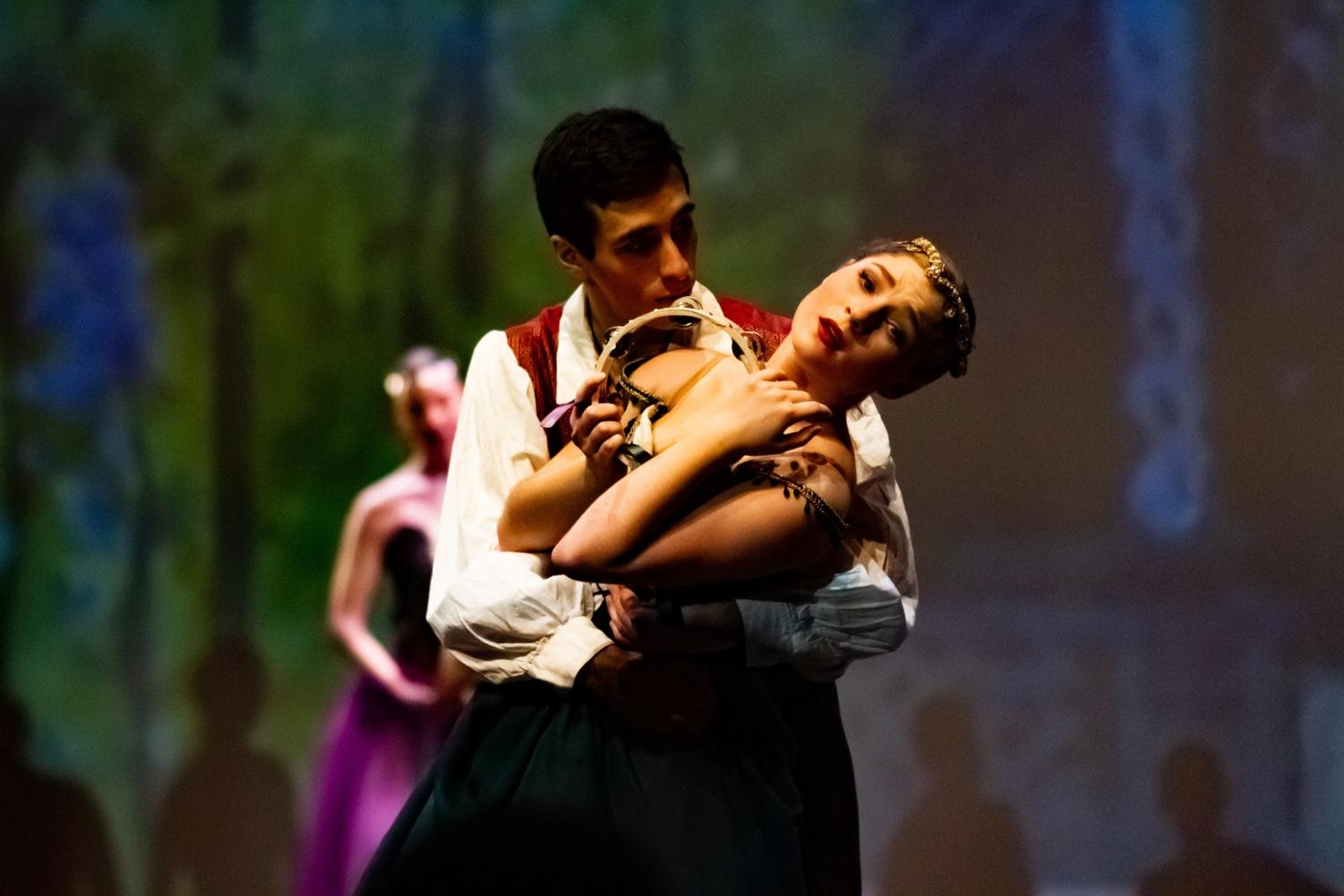 The show's programs provided a synopsis of each act for those without prior knowledge of Hugo's original text. Before the show, performers also demonstrated the basics of pantomime and ballet. Among the pantomimes demonstrated by UBallet were the gestures for "Marry me!", "I'll write you a poem to make up for it", and "I don't want to die!"
Besides a welcome conscientiousness of any potential unfamiliarity with the form and structure of ballet, the dancers themselves gave an expressive, warm interpretation of the story's many characters and conflicts. They discussed Frollo's domineering relationship with Quasimodo and obsession with Esmeralda as well as Esmeralda's sympathy for Quasimodo and the pomp of Captain Phoebus. Every major character's personalities, sympathies, and flaws found themselves well translated and made distinctive by the performers. Costumes were also well made and distinctive—Frollo had stark, black priest robes, Phoebus and Fleur-de-Lys wore regal attire—so that each characters a strong, easily recognizable stage presence. The lighting and stage design was also impressive, with some particularly impressive lighting work performed around many of the show's climactic moments, such as Esmeralda's execution and Quasimodo's death.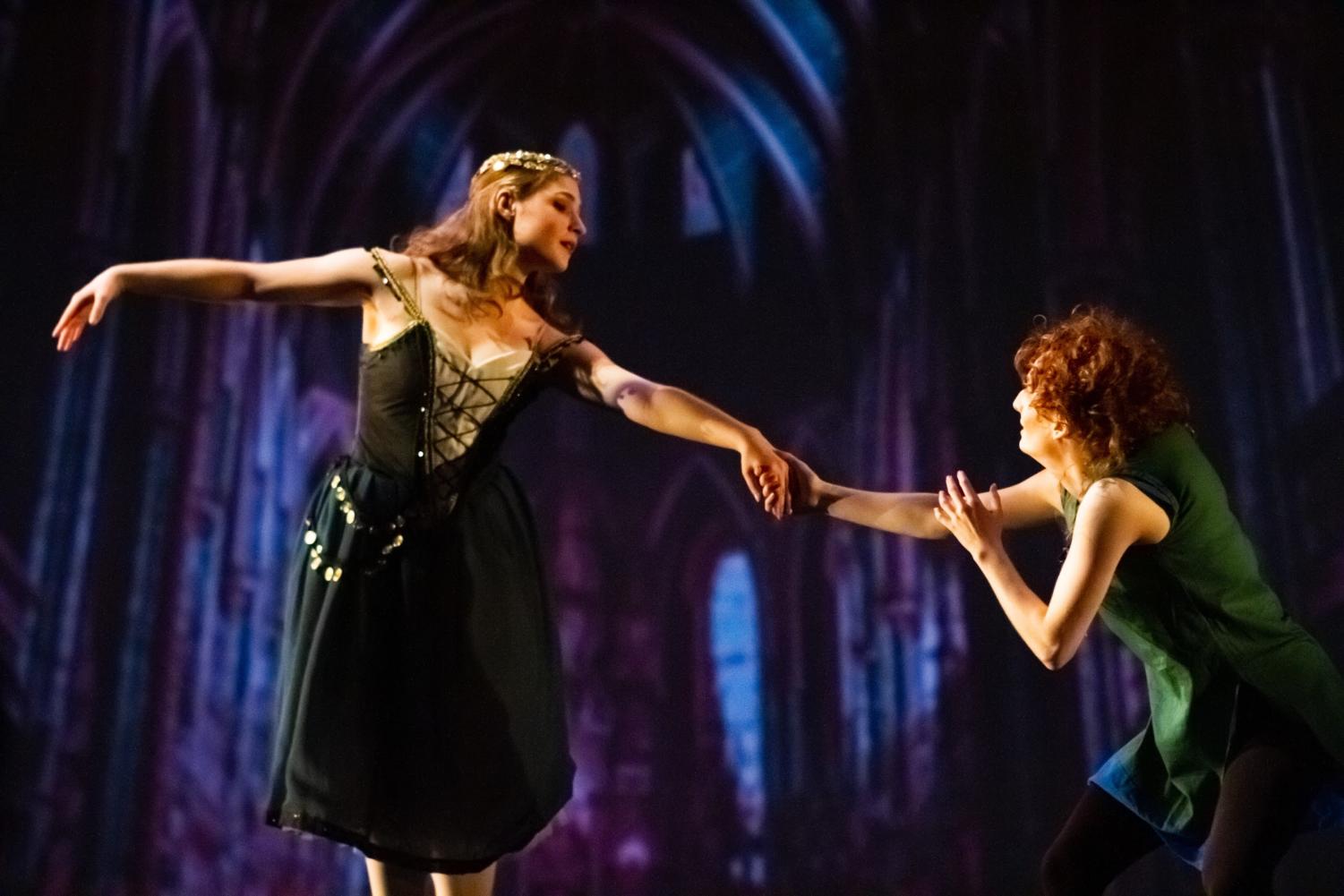 Well-produced and well-performed, La Esmeralda was a wonderful showing of the art UBallet brings to campus. While performances of La Esmeraldahave concluded, UBallet's next full-length show will be La Fille Mal Gardéeon May 11 and 12.